Actor Holt McCallany is having a banner year in 2017. The former star of FX's underappreciated boxing drama Lights Out is getting the best reviews of his career for his work in Netflix's crime series Mindhunter, and he's appeared in supporting roles in two very different films: the prison-thriller Shot Caller, and the superhero team-up Justice League.
In Mindhunter, McCallany completely dedicated himself to the role of Bill Tench, the gruff, dryly funny, chain-smoking FBI agent. McCallany spent time in the gym (and at the dinner table) bulking up, adding 25lbs to his frame to achieve the less-than-legendary physique of a guy who "drinks too much, eats crappy food, is on the road 40 weeks a year, and whose only exercise is an occasional round of golf". (He even started smoking real cigarettes.)
But Mindhunter wasn't the only role that McCallany transformed for this year.
For Shot Caller, McCallany packed on pounds of mass and muscle to play Jerry "The Beast" Manning, who runs the Aryan Brotherhood in a prison. "The Beast," with his heavy beard and shaved head, spends most of his time locked up in a cage, even when he's out in the yard. (Shot Caller also stars Nikolaj Coster-Waldau, aka Game of Thrones' Jaime Lannister, as a family man who turns gangster after he's sent to prison.)
Here's a close look at "The Beast" from the film on McCallany's Instagram page: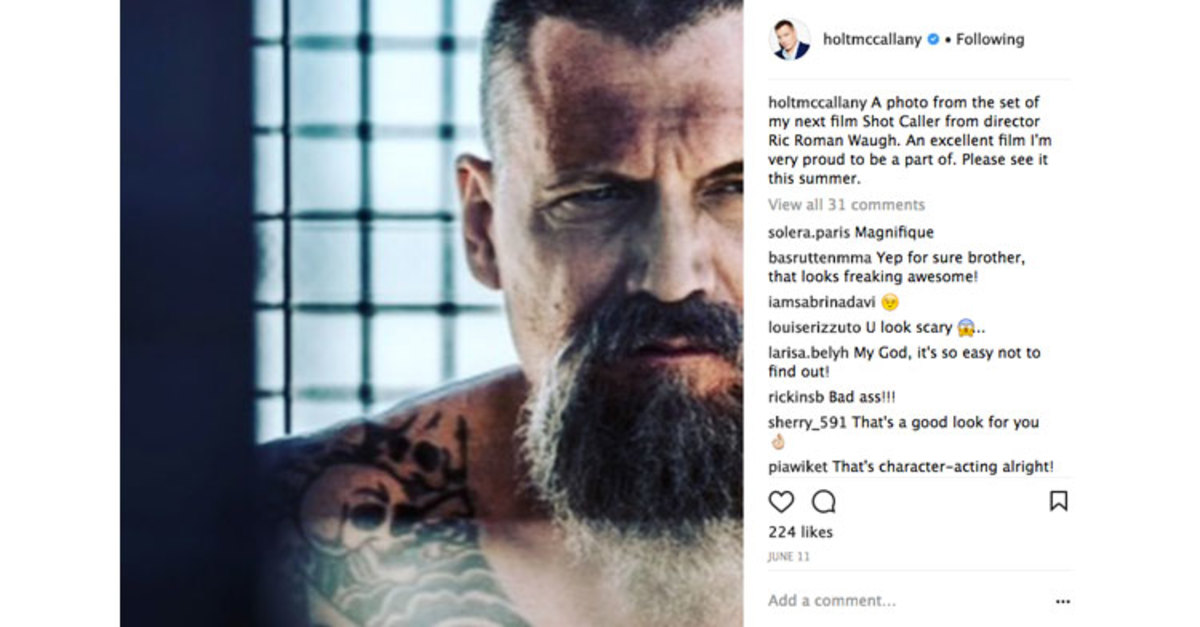 Holt McCallany / Instagram / @holtmccallany
So yeah, it's a far cry from the wise-cracking Tench on Mindhunter. But as with his Mindhunter role, McCallany felt the transformation was crucial for his performance.
"For me, adding that physicality gives you another element to the character," McCallany tells Men's Journal. "I think, for some actors, they can let their vanity get in the way. With this character, he's in prison, he's the head of the Aryan Brotherhood, so what kind of a body would he have? Sure, he works out, maybe doing pushups and burpees in his cell, but he won't have a great diet—he's eating prison food. This guy is not gonna be all cut up and shredded. That's not his life."
McCallany wanted to have more mass than muscle, so he bulked up with a steady diet of bench press, squats, and deadlifts, while staying away from isolated exercises that some actors use when, in his words, "you're trying to get that beautiful Hollywood torso". That type of training program was used by Coster-Waldau, who completely transformed from his usual pretty-boy Game of Thrones shtick into a shredded, tattooed gangster. Here's McCallany: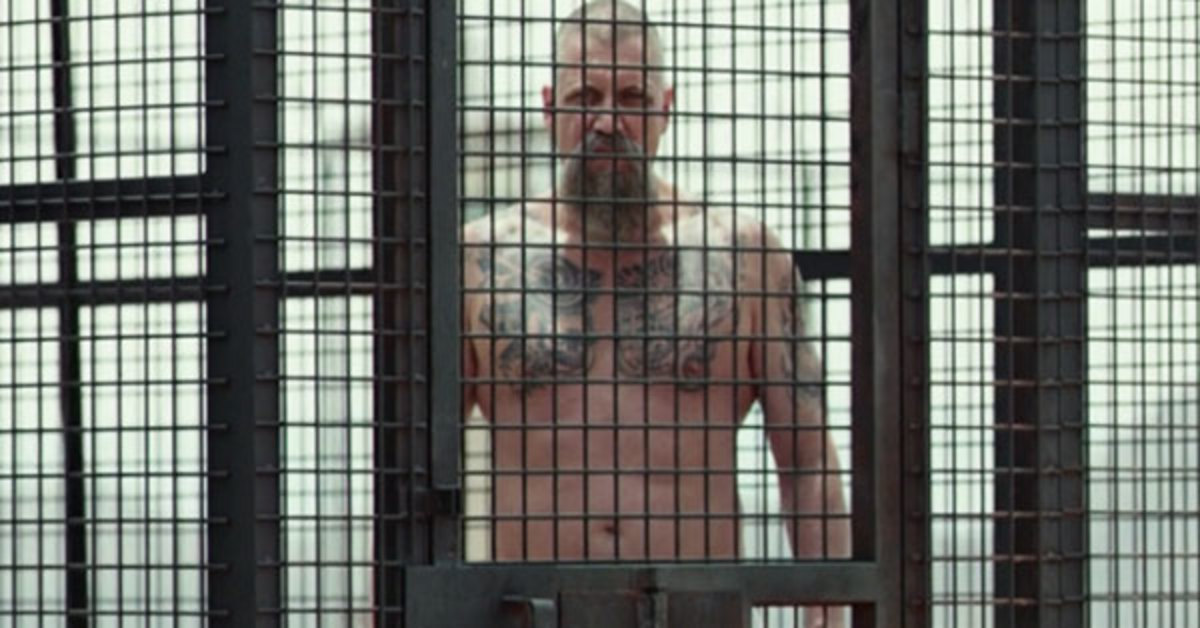 Participant Media / Bold Films / YouTube
The climax of the film involves a showdown between McCallany's "Beast" and Coster-Waldau's character, an intense scene that gave McCallany the chance to show off his physical transformation. While Coster-Waldau is used to battling with a sword on Thrones, this battle was all about the brute strength of the characters going at each other in a bloody battle teased throughout the movie.
"We have this big, climactic showdown, and it's really a brutal fight," McCallany says. "Nicolaj gives a terrific performance, and leading into that scene, the tension and animosity has been building between my character—the antagonist—and Nicolaj's character. It's out in the yard under the hot sun, and it was a really intense moment."
As someone who has spent the bulk of his career in supporting roles, McCallany was ready to bring the intensity each time he was on screen. Even though he has just a handful of scenes in the film, "The Beast" leaves quite the impression.
"People remember 'The Beast' because director Ric Roman Waugh really wrote him some great, intense scenes," McCallany says. "Many times in the movie business, I've been in the situation of playing a character where I've got just a few scenes, and I need to come on and score—I've got to make sure I hit these, make sure I'm memorable in those scenes."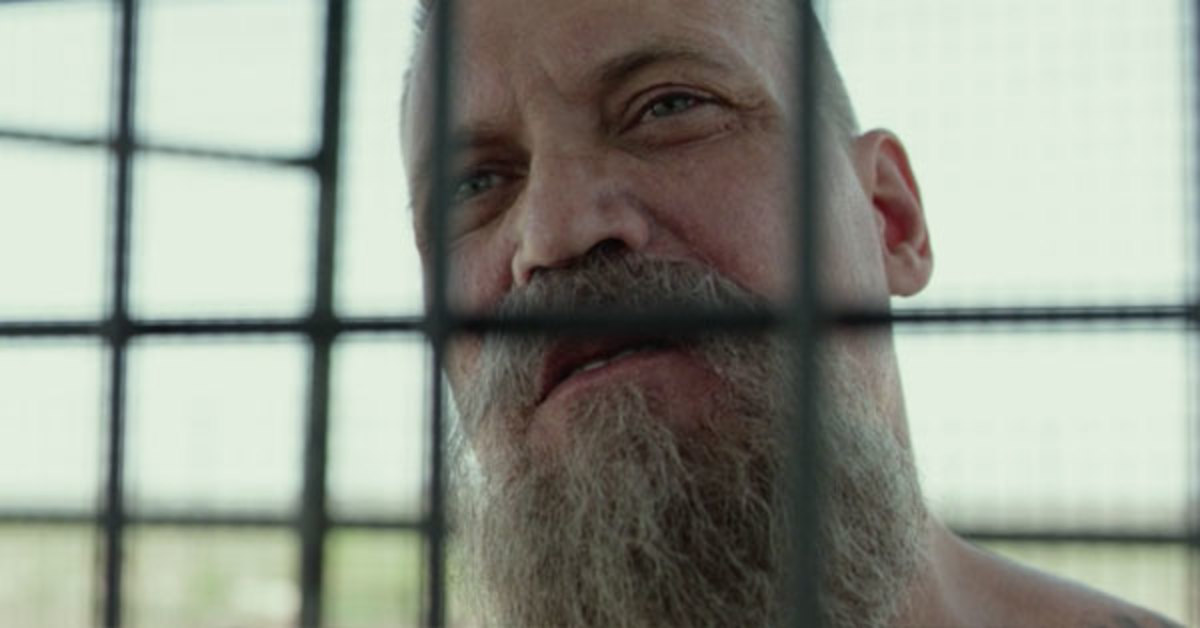 Participant Media / Bold Films / YouTube
McCallany wasn't the only one who jumped headfirst into creating an authentic atmosphere in Shot Caller. Waugh has been researching the prison world for nearly a decade, and Shot Caller completed what Waugh called his "Prison Trilogy," adding to his previous films, Felon and Snitch, the latter which starred Dwayne "The Rock" Johnson. To prepare for Shot Caller Waugh volunteered at California's Department of Corrections.
"I had a great experience working on this, and it really is a great movie," McCallany says. "Honestly, I wouldn't give that endorsement to every movie I've done in my career. The cast is great; Jon Bernthal was fantastic and he really gave an intense performance, and Nicolaj was great to work with. The authenticity is there. Ric did it with Shot Caller in the same way David Fincher did it with Mindhunter. This is a movie that's worth seeing."
Shot Caller, directed by Waugh and starring Coster-Waldau, McCallany, Bernthal, Lake Bell, Emory Cohen, Jeffrey Donovan, Evan Jones, and Benjamin Bratt, is available on Amazon Prime, DVD, Blu-ray, and from on-demand services.
Check out the trailer below:
For access to exclusive gear videos, celebrity interviews, and more, subscribe on YouTube!