The fastest way to the ripped abs and perfect bum of a professional volleyball player? Become a professional volleyball player. But if beach courts and hard serves aren't your thing, try focusing on the specific moves and conditions that harden the bodies of the world's best players. We caught up 2013 AVP (Association of Volleyball Professionals) Tour players April Ross, Jennifer Fopma, and Brooke Sweat—who are gearing up to compete in the Manhattan Beach Open on August 23 to August 25 to vie for a spot on the DO AC Pro Beach Volleyball Invitation in Atlantic City next month—to get their fat-blasting fitness tips: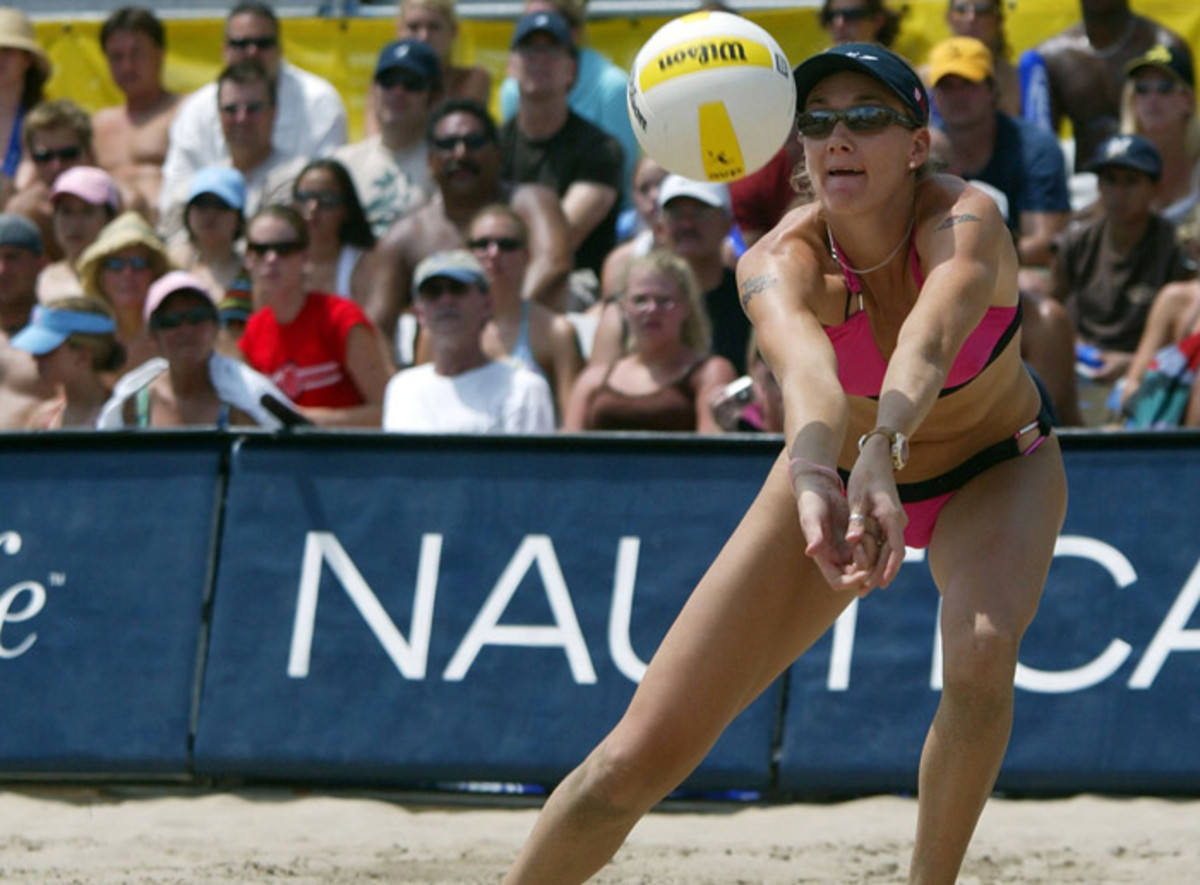 Burpees. Lots of burpees.
Volleyball players are constantly diving in the sand and they have to be able to return quickly to their feet. Mimic the move with a full-body exercise that is a serious calorie-torcher. "We do a lot of burpees," says Ross, a 2012 Olympic silver medalist. "Even though I hate them, burpees are one of the greatest full-body workouts. You'll be breathing hard in no time, and working almost every muscle in your body." To do the move, begin standing and squat down, putting your hands on the floor. Quickly jump your legs out behind you until you're in a plank position, do a push up, and jump your legs back under. Explode into a jump and repeat the entire sequence.
Play double-dutch.
Well, not exactly, but practicing the school-yard favorite solo is a great way to get your cardio in when you have limited space. "I do a lot of jumping rope in the sand," says Sweat. "It's not a fun workout but it helps with coordination and endurance. Throw in some double jumps at the end and you'll for sure be feeling it."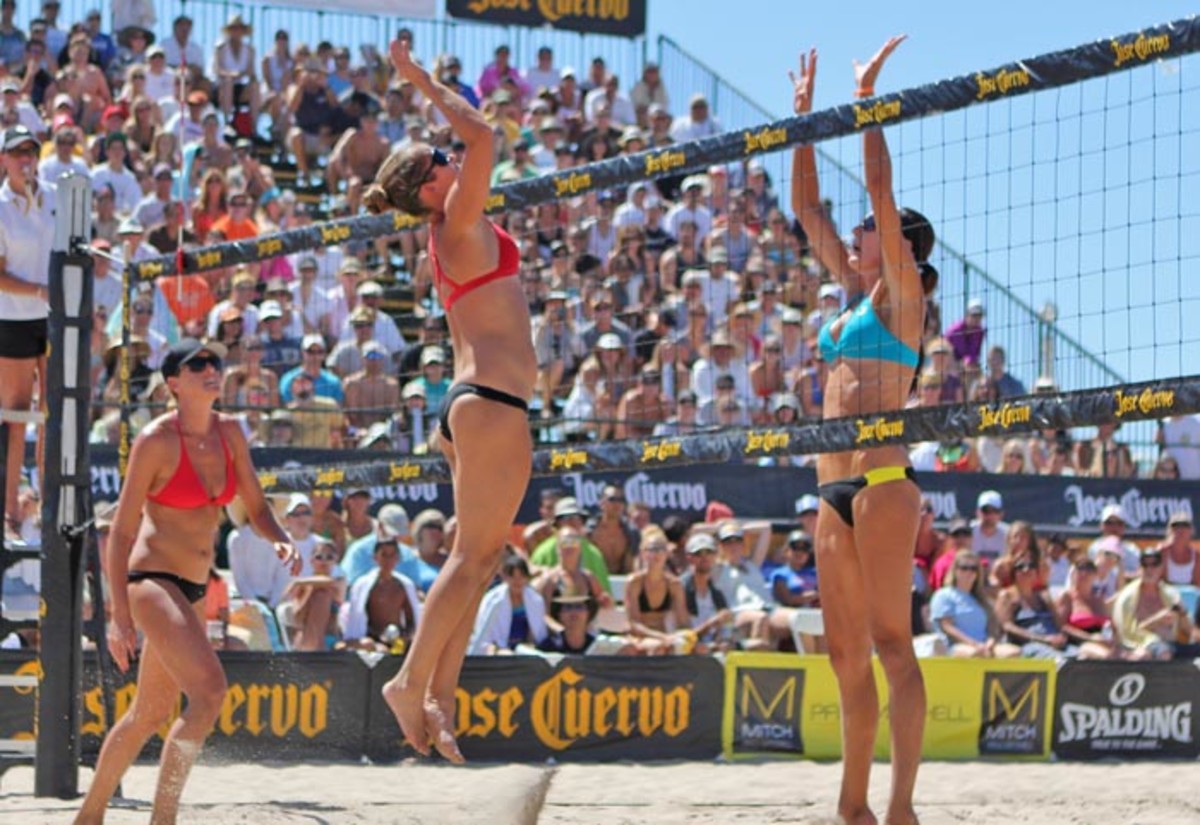 When in doubt, squat it out.
"To get my booty toned, I like a deep squat with a medicine ball, into a medicine ball throw over my head," explains Fopma, Sweat's volleyball partner. "It works the glutes, abs, and arms. Just keep your head up when you're tossing the ball!" For a more difficult workout, Fopma suggests moving around in the sand. "It's unpredictable, so it always keeps your body guessing and working hard."
Follow Johnie Gall on Twitter.
For access to exclusive gear videos, celebrity interviews, and more, subscribe on YouTube!