Only the strong survive.
That's the basic premise behind the Sylvester Stallone-produced new NBC show, STRONG. Ten trainers, each representing a different discipline of physical fitness—from NFL strength training to CrossFit and even Cirque du Soleil—are paired up with 10 women who desperately want to improve their fitness. Each trainer's challenge: Coach up their partners as fast as possible, all while competing in an array of fitness challenges.
One of those trainers is Dan Wells, a tanned, jacked California native who made his mark in fitness world by claiming 14th at the 2015 CrossFit Games—even though, at 165 pounds, he's is a decidedly normal-sized (albeit ripped) guy.
The 6 Most Brutal CrossFit WODS >>>
His protégé: Mahogany Brown Roberts, a 38-year-old marketing consultant and mother of two from Nashville, Tennessee. She's a dynamo—"literally the most emotional person on the show," Wells says—but they share a common motivation: family. Roberts joined the show looking to lose weight so she could donate a kidney. Wells, a husband and father who owns LA's CrossFit Horsepower gyms, immersed himself in fitness at age 22 after his father died young of a heart attack.
Wells talked with Men's Fitness about his tactics for winning STRONG, his go-to training strategies, and what it was like to film an "emotional roller coaster inside a pressure cooker" under Stallone's watchful eye. The battle begins Wednesday, April 13 on NBC at 9/8 central.
(Editor's note: This interview has been edited for clarity and concision.)
MEN'S FITNESS: You're facing off against the best of the best. What's the competition like?
DAN WELLS: These trainers have a lot of pride on the line. These guys are given the nod as the 10 guys to represent 10 different disciplines of training, and they take a lot of pride in that—being selected from thousands and thousands of people from across the country to represent boxing, Pilates, CrossFit, NFL Strength and Conditioning. One of them comes from Cirque du Soleil.
So you've gotta show the world what you can do. But you've also got nine other people who feel the same way, and it becomes very cutthroat trying to stay alive in the competition. Somebody has to go home each week. There are a lot of moving parts and capacity for game play and manipulation.
You have an insanely high-stress dynamic scenario where you're literally at the edge of your seat, watching the stuff. There's been nothing like this show, ever.
The Full-Body CrossFit Workout >>>
What's it been like working with Sylvester Stallone on STRONG?
Man, the guy puts 100 percent into everything that he does. He was even involved in the creation of some of these crazy challenges that they put together for the show. He's, from what I understand, just insanely proud of the show. You put that guy together with Dave Broome, who literally is one of the greatest minds in the history of reality television, and that's why it's Thursday nights at 8 on NBC.
It's an absolutely amazing show. It is a very entertaining show, it's so fast-paced, and it's so dynamic. There are so many moving parts. It's not just fit people doing obstacles and losing weight. It's actually a lot of game play, game theory, like you'd see on Survivor.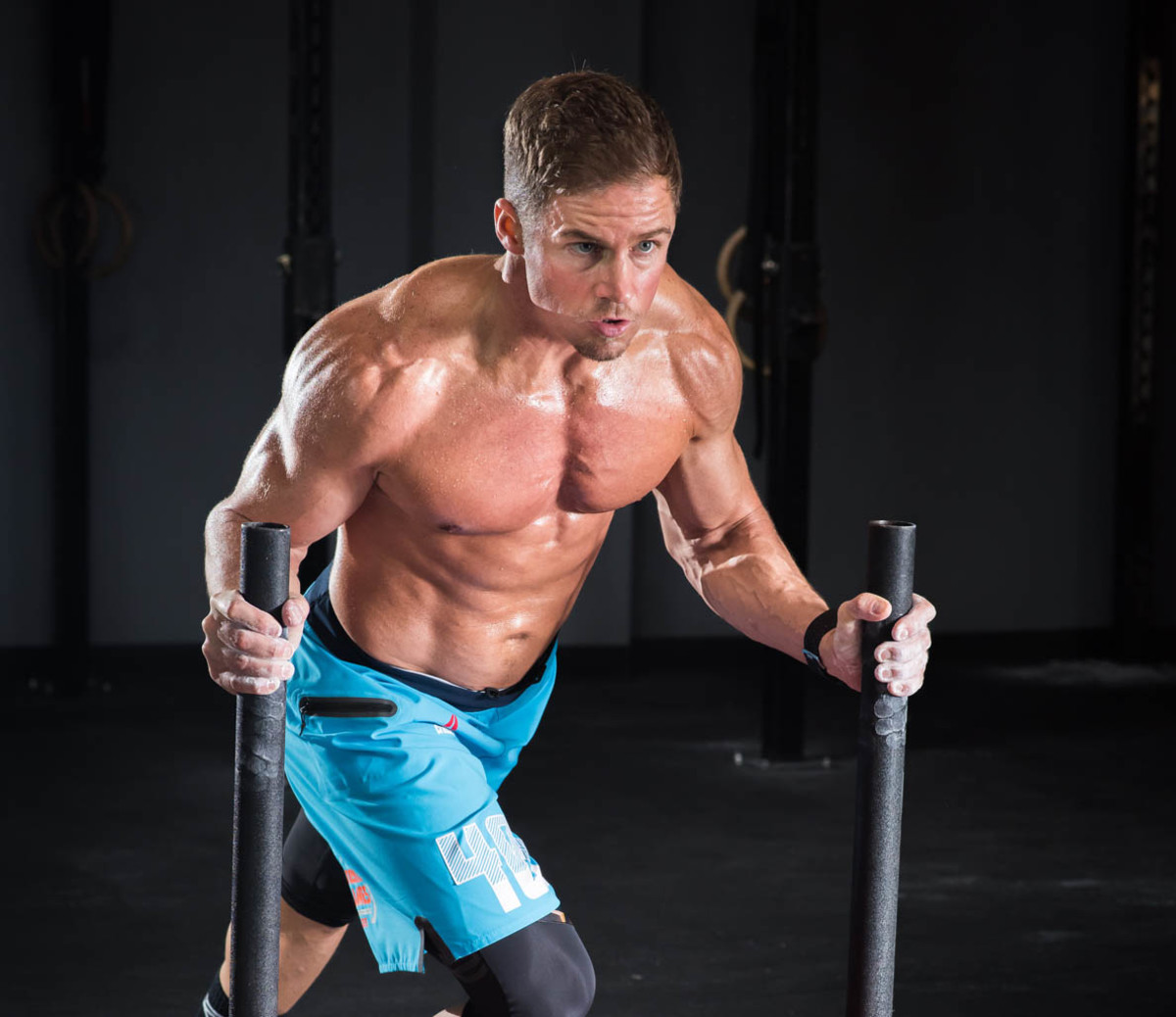 When you say game play and manipulation, was there a moment that hit you hard or that surprised you or that really changed your perspective about how to 'play' the competition?
There was a moment when one of the other teams was given the 'Power' to send another team to the Elimination Tower. It was fairly evident that [my training partner and I] were going to be selected to go to the tower. At that point, there was just no chance she was going to do some of these crazy obstacles that are within this thing. I realized at that point that unless I was able to somehow keep her out of that tower, she'd have been a goner.
So I approached the team that had the power: "Guys, in this next competition, once we get out of this tower"—we wouldn't have gotten out of it, but I said it anyway—"I'm going to get the Power. And when I have the Power, I can use that power to either save you or put you in that tower. Think carefully right now, because if you send us there, you're going to be going there the next week." I had to do that. I had to initiate that game play in order to keep Mahogany's chances alive in that moment, for me to allow my capacity as a trainer to come through in the weeks that followed.
10 Common Misconceptions About CrossFit >>>
It sounds like you and other trainers have adopted a strong sense of personal responsibility for your partner. Did that emotional investment surprise you?
Absolutely. The emotional side of it was a big surprise for me. When I signed up for this, it looked like a fun way to do two things that I love: train people to get into the best shape of their lives, and compete as an athlete. Boom. Done. Fun, let's do this.
But that was only a small piece of what the show was all about. It was an emotional roller coaster inside a pressure cooker. When you put all of this testosterone and all of these egos and all of this desire to improve and become the best version of yourself into that pressure cooker, it explodes, and you see some sides to people that you never would have imagined.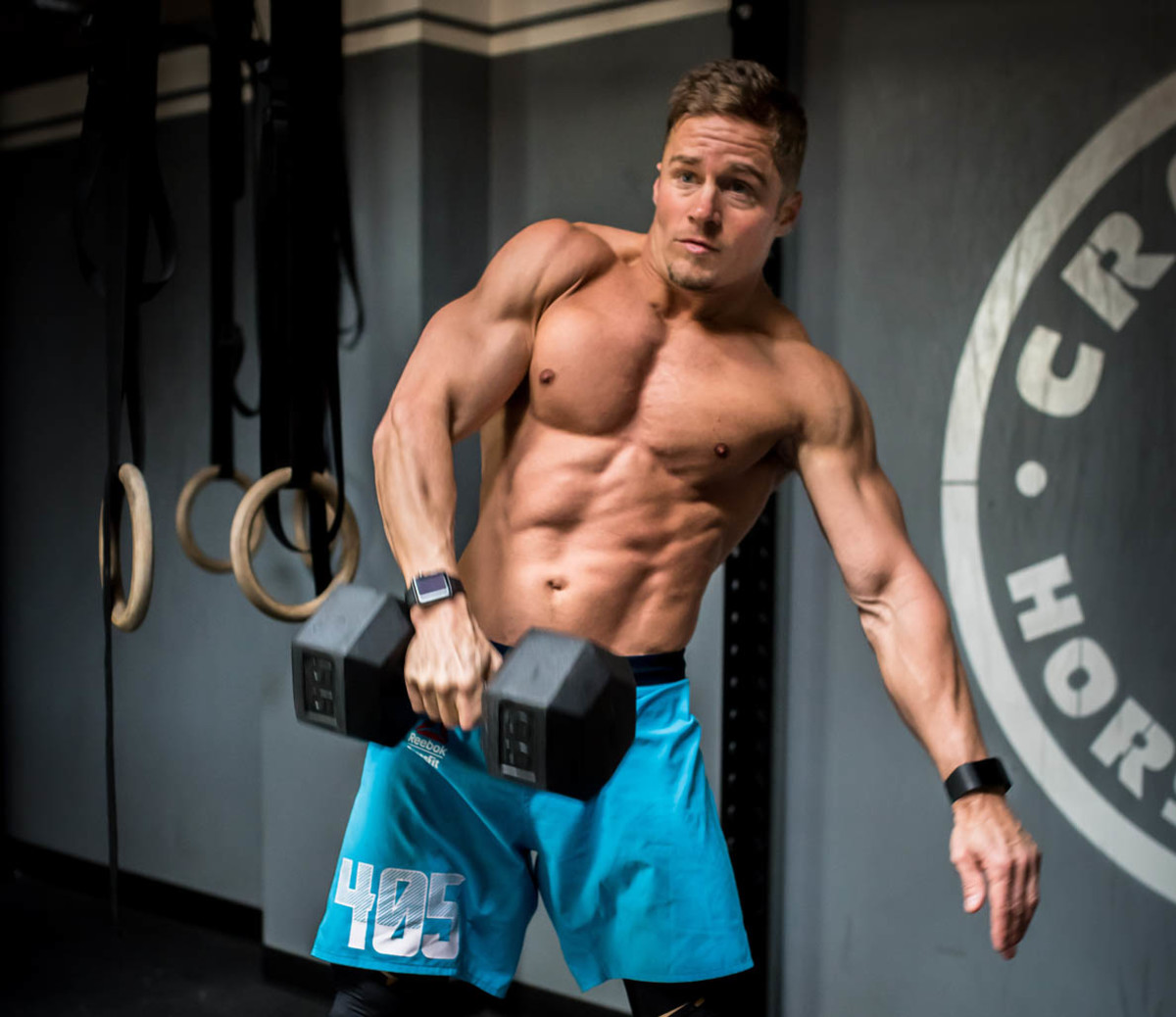 How did you see yourself adapting the core sensibility that you use as a gym owner, as the head of gym training staffs, in a one-on-one scenario with Mahogany? Did your approach change from your normal role as either a competitor or as a trainer, in this particular microcosm?
My overall approach is, first and foremost, safety and technique. Beyond that, I want you to have fun…. It's our job as trainers to foster an environment of fun and dynamic community for everyone to engage and interact and find out what they've been up to, and give people something to look forward to.
In the show, that approach didn't change. But my capacity to execute on my approach was heightened, simply because I could take control of variables. Instead of having to worry about who was dragging Mahogany out to the bars on a Saturday night, I had control. Instead of worrying about what she might eat once she left the gym, I could cook for her.
And I was able to get to know her on the level that I would love to get to know every single one of my members. I found that this woman, who was literally the most emotional person on the entire show, was very dynamic and complex, very interesting. There's nothing boring about Mahogany. I really started to care about her, care for her, and truly want the best for her.
CrossFit obviously prides itself on versatility. How did you approach training for Mahogany, and for yourself, without really knowing what the game would throw at you?
I tried to focus on base strength and coordination and balance. I had her on a strength-building regimen so she would gain muscle. We did interval training to help her lose body fat. I got her off her sugar addiction, which was a very ugly process—very similar to cocaine withdrawals. She almost quit the show at that point. I got her dialed-in from a nutrition standpoint. But the first step was really just getting her to walk right, teaching her about balance and coordination, preparing her for bodyweight movements in such a way that she could at least be efficient with her body.
I also worked very much with her as a team. Things like team dynamics, communicating through a workload, looking at each other and noticing when you're about to hit the wall—when it's time for the other person to pick up the ball—they were vital. When it came time to compete as a duo, we were able to maximize our output.
For access to exclusive gear videos, celebrity interviews, and more, subscribe on YouTube!