Written in partnership with neighborhoodcreative.
A new natural supplement on the market that leverages your respiratory system to give you the ultimate energy boost.
Founder of DropFX and inventor of Hustle Drops, 23-year-old Joshua Hollings created the natural supplement to help boost athletic performance.
Josh and the team at DropFX are approaching the performance supplement world in a new way, in a drop form style. Instead of consuming a powder or energy drink and waiting on results, Hustle Drops targets the respiratory system, expanding your airways and boosting your performance in real-time.
Hollings discovered that peppermint, in its organic form, encourages better oxygen flow and can reduce fatigue and boost energy during workouts.
"The idea became real when I started experimenting with peppermint while I was on tour (playing professional doubles squash). I was feeling good, with lots of clarity on the court and more stamina. My ranking went from 64 to 27 in just three months. The recent research on peppermint was even more astounding; we wanted to leverage peppermint to its fullest capacity." said Hollings.
When we think of peppermint, typically, tea or essential oils come to mind, but peppermint has many other functions due to its natural relaxant and decongestant effects. Early studies on athletes have shown peppermint, when ingested, has increased oxygen flow by up to 65 percent, lowered blood lactate levels during strenuous exercise by 19 percent, and resulted in a 12 percent faster reaction speed. Other studies have shown peppermint aroma increases working memory, motor skills and focus.
The biggest obstacle was fixing the harsh taste and burning sensation of the peppermint oil. The Hustle Drops formula took about 6 months to finalize and was centered around preserving the efficacy of peppermint while creating a safe and tasty experience. The Drops utilize MCT oil (from coconuts) as a carrier oil and wintergreen plus monk fruit for the taste. The Drops are zero calories, and the effects are noticeable with as little as one drop.
"I was working with chemists in the USA, and I wanted to make the peppermint oil safe so you can take it every day," said Hollings.
Hustle Drop was launched in 2020 during the pandemic. Hollings' business partner suggested waiting to launch due to the pandemic, but Hollings took a leap of faith and launched without looking back.
"There's never a good time to launch. You just need to test the idea, and often we don't want to launch or start because you're scared it's not going to work," said Hollings.
With all the health and fitness benefits that Hustle Drops offers, over 40,000 bottles have been sold. NHL All-Stars are using Hustle Drops, including Washington Capitals, Tom Wilson, Anaheim Ducks, John Gibson, Minnesota Wild, and Cam Talbot. Their reactions are featured on Hustle Drops' TikTok and Instagram.
With the success of Hustle Drops, DropFX plans to expand and create other healthy supplements. Think Drops, Game Drops and BugOff Drops are all dropping this summer!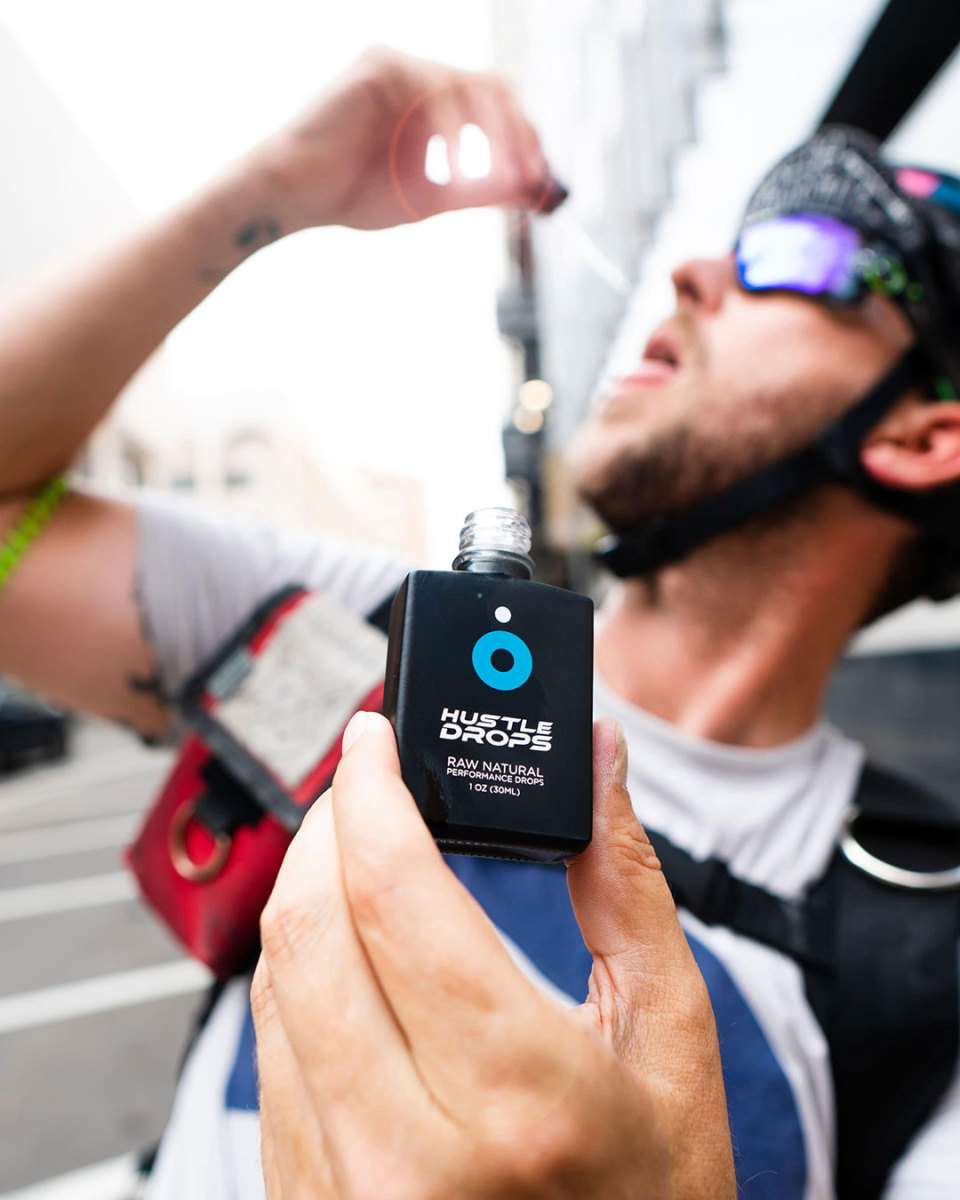 Follow them on TikTok  @hustledrops, on Instagram: @hustledrops or on HustleDrops.com.
For access to exclusive gear videos, celebrity interviews, and more, subscribe on YouTube!