When my shipment of Greenbelly Meal2Go pouches first arrived in the mail, I was doubtful that it would be different than any other "meal replacement" energy bar I had tried in the past.
Those bars tend to not work for me; I always crave an actual meal shortly thereafter. This is because many are packed with high amounts of sugar and other processed ingredients that only leave me feeling disappointed I ate one instead of having an actual meal made of up whole foods.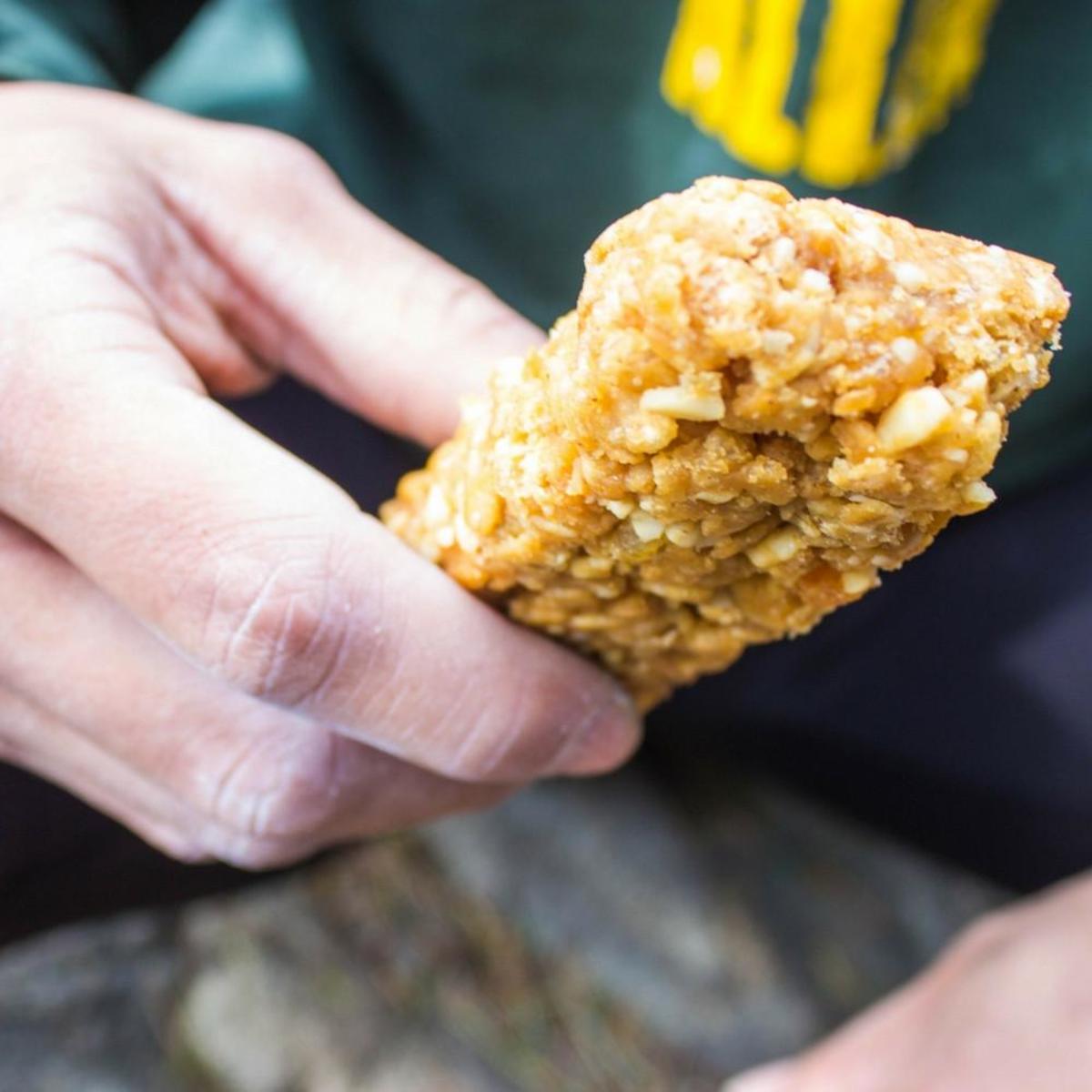 With Greenbelly, I was curious – and also slightly weary – about the high amount of fat (22 grams in a pack of two bars) and carbs (100 grams in a pack). I was doubtful that my body really needed that much fuel per day but regardless, I set them aside and decided to break into one soon to give it a try.
I discovered that these are quite different than other energy bars, cookies, waffles or other products designed to keep you fueled. With just a few bites (about half of one Greenbelly bar), my morning hunger was completely quenched, and I actually felt satisfied until early to mid afternoon.
I could hardly believe I felt so satisfied with just some crispy brown rice, cranberries, almonds and seeds. I sealed up the resealable pouch (which each contain two decently sized bars) and went about my day, thinking to myself "these could really come in handy while hiking, after a gym session or really for just about anything – including just to have on hand for an emergency situation."
The ingredients are all easy-to-pronounce, gluten free and two out of the three flavors are vegan. The only ingredient that raised an eyebrow (and needed more researching) was the last listed: mixed tocopherols. Turns out, tocopherols are mainly just vitamin E, a natural preservative found in foods like spinach, nuts and vegetable oils.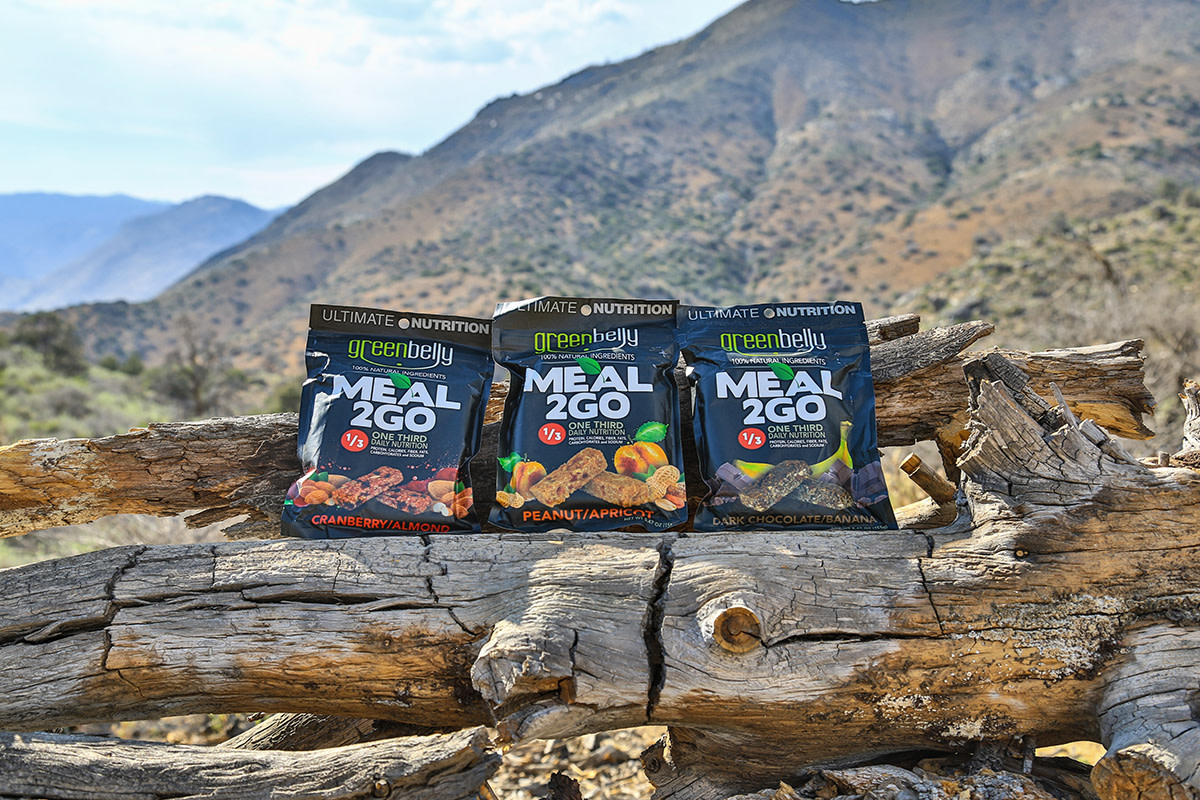 Despite containing only natural preservatives, the company claims the shelf life of its product is about six months, and can be extended by popping the product in the freezer.
Greenbelly Founder Chris Cage took all of these factors into consideration when launching the company in 2014, after through-hiking the Appalachian Trail for six months – an experience that he's since written and published a book about.
Creating the perfect backpacking meal became Cage's mission, and he set out working with a food scientist and sampling countless recipes before landing on the three flavors Greenbelly currently offers. Each "meal" contains one-third of your daily nutritional value for six core nutrients: calories, carbs, fats, fiber, sodium and protein.
Cage is no stranger to the trail. Before his Appalachian Trail trek, he spent two years backpacking 10,000 miles through Asia, then set forth on a 3,000-mile bicycle tour of New Zealand.
"Nutrition was a constant struggle," Cage says on Greenbelly's website. "On the road, getting a proper balance of nutrients required extensive preparation and meal planning. Fast food was unhealthy, fresh fruit was perishable, protein bars weren't filling and cooking was messy and time consuming."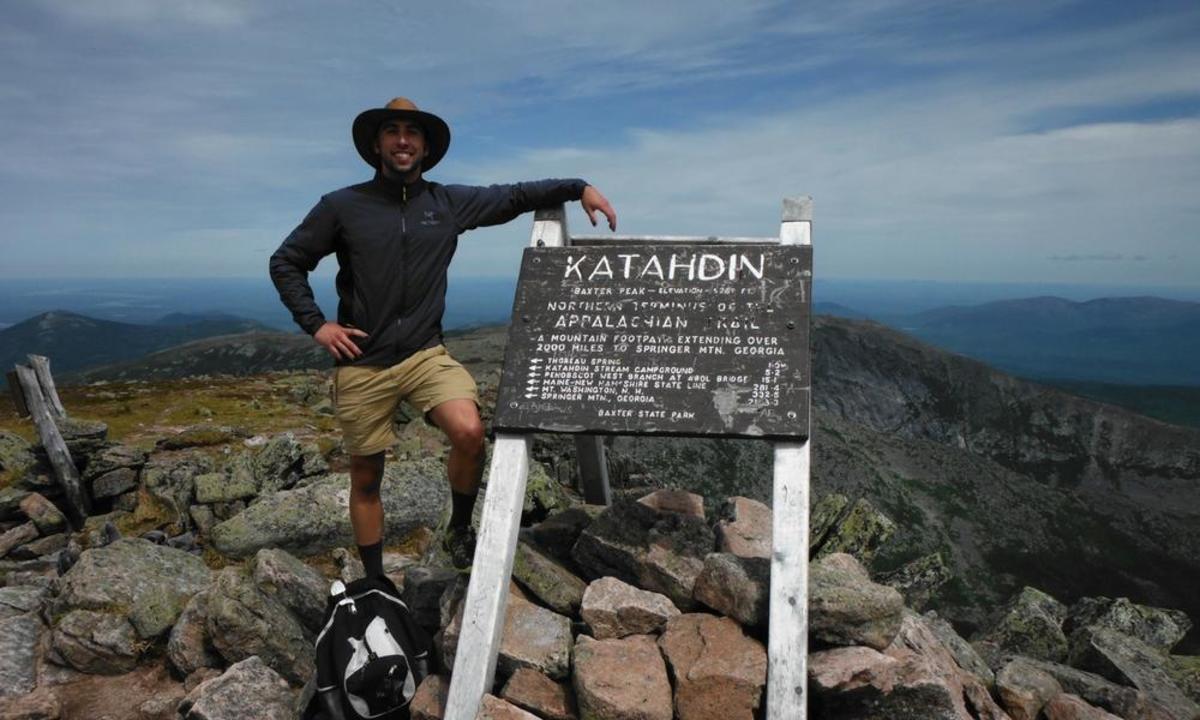 A pouch contains two bars and 650 calories – enough to mimic a meal for an average-sized adult. And although it seems like such a small detail, the resealable pouch is clutch when you just want to eat a small amount and save the rest for later. Most energy bars don't provide that convenience, and it really makes a difference.
Taking a look at the customer feedback on Greenbelly's site says a lot; most of the comments are from backpackers and mountain bikers reporting positive experiences with Greenbelly on the trail.
While it isn't for everyone (like those with nut allergies and other food restrictions), it does make sense for a quick snack to keep you full, or as a meal replacement in extenuating circumstances, like multiple consecutive days out on the trail.
And, because the pouches add little-to-no-weight to a pack and are void of any perishable ingredients, they do come in handy.
A big drawback, however, is the simplicity and redundancy of the ingredients. While Greenbelly's offerings are tasty, whole foods, I think I would quickly tire of eating them for back-to-back meals.
Nevertheless, in a pinch, these Meal2Go pouches are a great go-to, and it probably wouldn't hurt to have a few stashed for your next adventure – whatever that may be.
More Taste Tests from ASN
We Tried Instant Bone Broth – Here's What We Found
These 4 Just-Add-Water Drinks Are Designed for the Outdoors
Can Dehydrated Meals Taste Good and Also Be Healthy?
For access to exclusive gear videos, celebrity interviews, and more, subscribe on YouTube!