Branded Content
How's NASCAR Legend Jimmie Johnson Gearing Up for the Indy 500? Recovering Smarter With CBD
This article was produced in partnership with cbdMD
Last year, Jimmie Johnson—one of race car driving's most accomplished athletes—made his on-air debut with NBC Sports broadcasting the Indy 500. The thrill of it all reignited his childhood dream of one day competing in what's billed as the Greatest Spectacle in Racing.
"Once I experienced race day, I was like 'Okay, I have to do this," says Johnson, who got his first dirt bike at age four and won his first 60 cc championship at 8 (with an injured knee nonetheless). Now retired from a wildly successful NASCAR career, he's spent the last year learning the IndyCar ropes as he prepares to compete in his first-ever Indy 500 race on May 29.
Leading up to the marquee event, there's mounting "Jimmie Johnson mania," as spectators are eager to watch the seven-time NASCAR Cup Series champion try his hand at open-wheel racing in a more nimble car.
During this rookie season in INDYCAR, Johnson was keenly focused on his fitness regimen, working on his grip strength (there's no power steering in an Indy car), as well as his neck strength, which is extremely important for open-wheel drivers as they're in some of the fastest cars on the planet.
As he's made his career transition, cbdMD products have been pivotal for his recovery, Johnson says. Overcoming G-forces in a race car with brute physical strength takes a huge toll on the body, he says. "It's a far more physical sport than most people realize."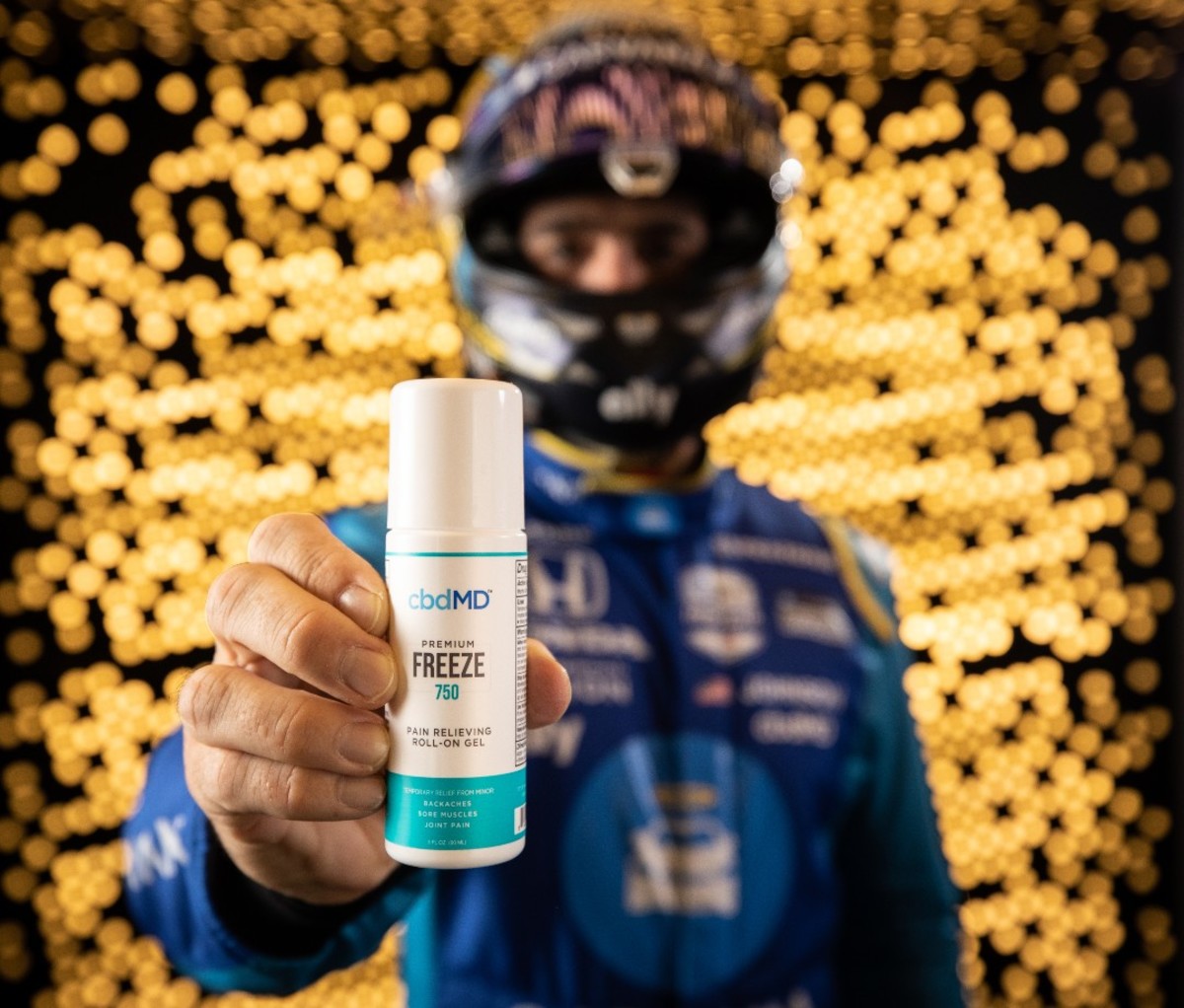 To soothe joint and muscle aches, he's been using cbdMD's Recover Pain Relief Cream on his wrists, shoulders, and neck.
"It's now a cornerstone of my recovery," he says. "With all the G-forces we pull in a race car, my neck is most thankful for it."
Johnson's historic seven championship titles are shared with NASCAR Hall of Famers Richard Petty and Dale Earnhardt as the most of all-time. But Johnson—who's also competed in half-marathons, triathlons, and a half Ironman where he placed 15th overall—is the only race car driver ever to be named the Associated Press Male Athlete of the Year.
That distinction, he says, "was monumental for racers.
"We were like, 'Hey, we're on the map as athletes!' Auto racing hasn't always received the respect it deserves, but I think people are mindful now that at the pro level of any sport, there's a high level of fitness required."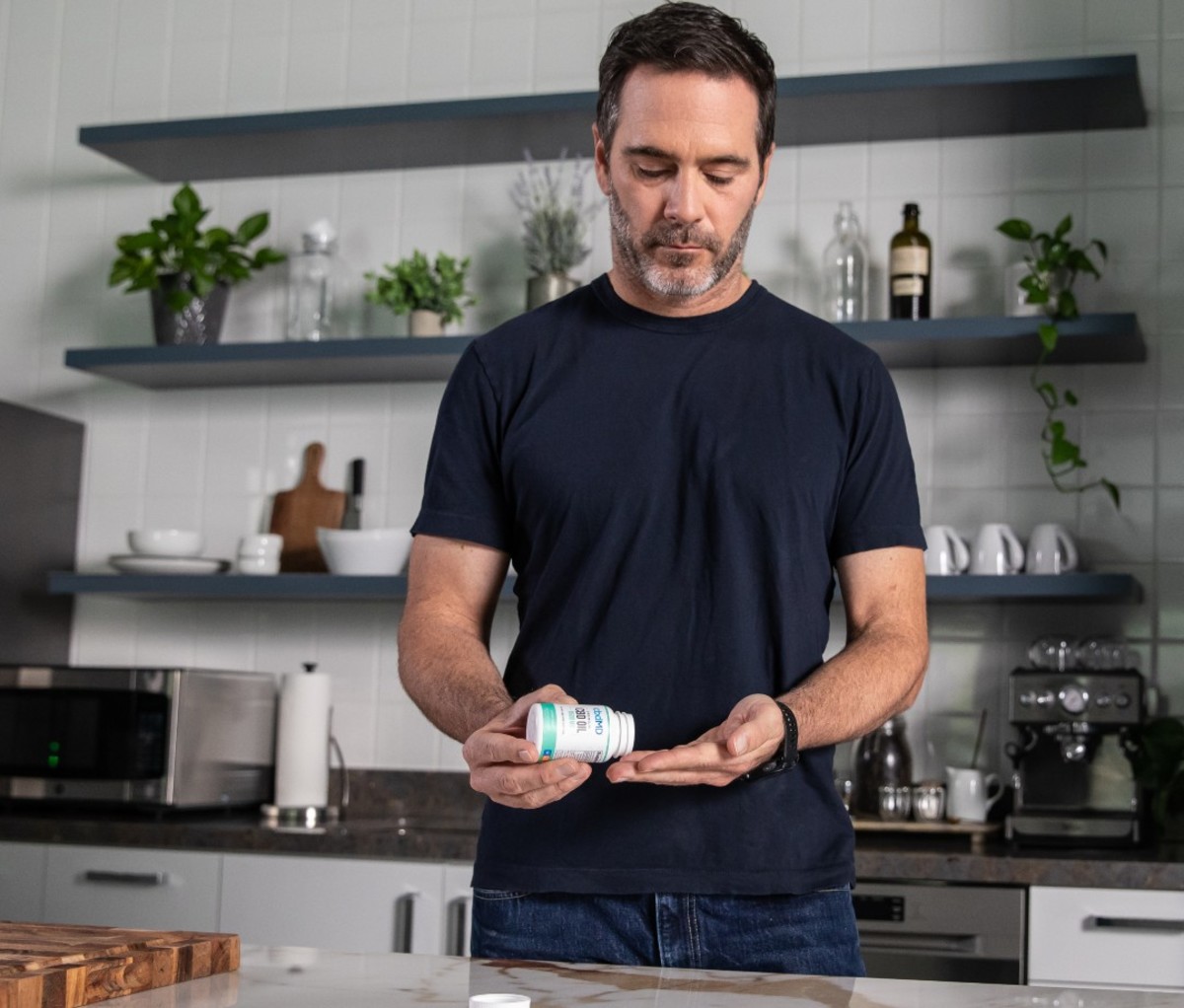 After retiring from NASCAR and becoming an IndyCar driver, Johnson was looking to improve his recovery, and this winter he started using cbdMD CBD Oil Softgel Capsules. Within a couple of days, he noticed how much better his body felt after his most intense training days filled with battle ropes and grip-strength drills.
"After you have a strong day of training, as an athlete, you know what you're going to feel like," he says. "That was the test for me. I was like 'Wow, I put in a huge effort yesterday and I feel great.' "
To help relax at night Johnson also uses cbdMD Sleep Aid Gummies with melatonin, which he says helps him stay on a consistent rest and recovery schedule while he's traveling. As he was researching ways to incorporate CBD into his routine, he was drawn to cbdMD products because they have a NSF International Certified for Sport approval.
"That gave me the confidence I needed that I wouldn't fail a drug test," he says. "It allows me the freedom to use CBD as a recovery tool."
With the race approaching, Johnson says he's excited to be a part of the Indy 500 spectacle and race in front of a crowd of 350,000 people.
"Opportunities led me to NASCAR and I'm thankful for a wonderful career, but my dream as a kid was always to race in the Indy 500."
For access to exclusive gear videos, celebrity interviews, and more, subscribe on YouTube!