Although he never stopped working after his turn in The Matrix series, it felt like Keanu Reeves—the ineffably baddass former cover star of Men's Fitness—didn't have a huge, breakout role for a number of years.
But all that changed in 2014 with the release of John Wick. As the dog-loving assassin who is shaken into action, Reeves once again stepped to the fore in an action movie with more shootouts, complicated martial arts, and compelling visuals then audiences could have imagined.
People loved it: The first John Wick was such a major success—it more than quadrupled its budget at the box-office and earned solid critical acclaim—that it spawned a franchise of its own, delivering an equally well-regarded sequel (John Wick: Chapter 2 has a solid rating on Rotten Tomatoes) and now a third installment is coming: John Wick: Chapter 3 – Parabellum, which you can read about in-depth here.
Reeves is also one of the hardest-working actors in Hollywood. He does (mostly) his own stunt work and enjoyed a remarkably wide-ranging career: action films (Speed, John Wick), thrillers (The Devil's Advocate), romantic dramas (The Lake House), big-budget adaptations (The Day the Earth Stood Still), comic-book adaptations (Constantine), independent films (A Scanner Darkly), comedies (Bill & Ted's Excellent Adventure), sci-fi dystopian romances (The Bad Batch), and sports flicks (The Replacements, Hardball).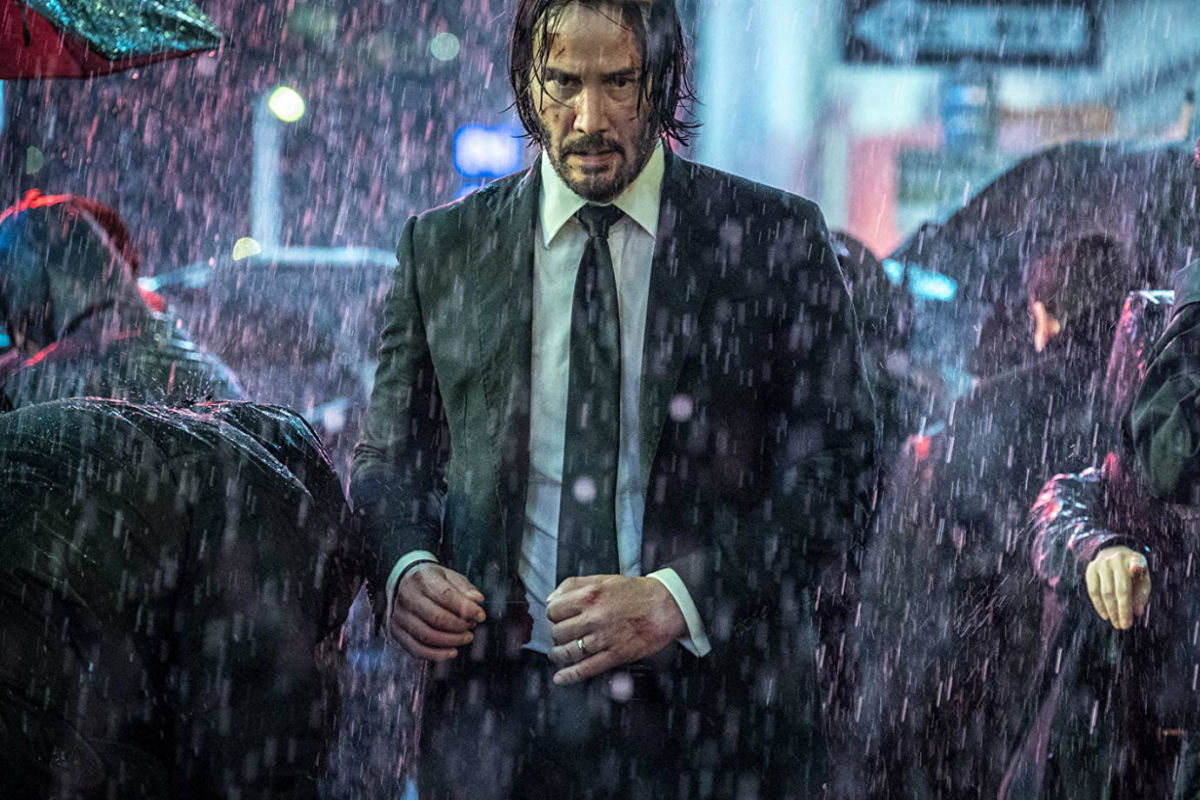 But at the end of the day, Badass Keanu will always be our favorite Keanu.
Here is a look at the most action-packed roles from his lengthy career.
For access to exclusive gear videos, celebrity interviews, and more, subscribe on YouTube!