Men's Journal aims to feature only the best products and services. We update when possible, but deals expire and prices can change. If you buy something via one of our links, we may earn a commission. Questions? Reach us at shop@mensjournal.com. Sponsored content
The Keto Diet is a natural way to literally reprogram your metabolism. You'll ultimately feel better and perform better, and your body fat will plummet. But a high-fat, low-carb, moderate-protein diet is difficult to maintain, and achieving a state of ketosis—in which the body uses stored fat for fuel instead of carbs—requires discipline.
Now, switching from foods that make you fat to foods that keep you lean and energetic would seem like a no-brainer. But it's difficult. This is where keto supplements come in handy. And a new company called Kiss My Keto can help you stick to your plan and achieve ketosis.
Kiss My Keto offers a full line of MCT supplements and keto-friendly products designed to adhere to your keto diet and keep you in ketosis. And many of them are on sale right now.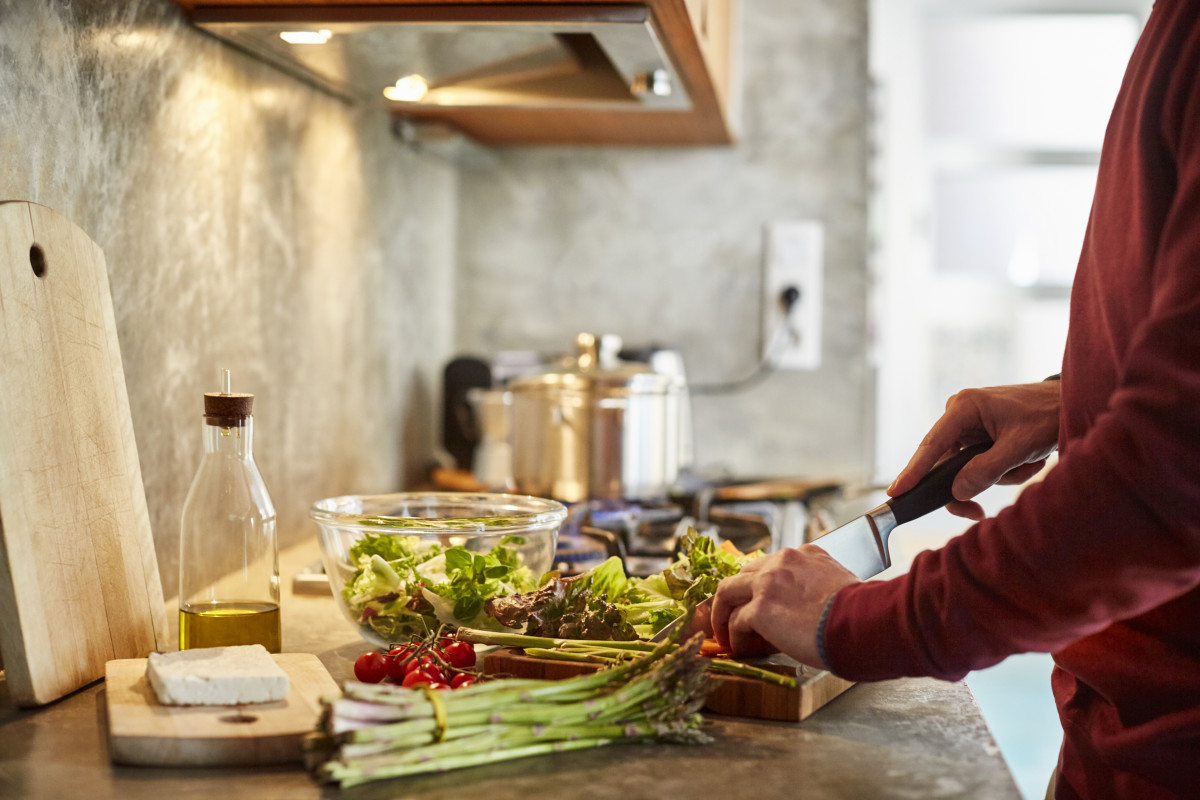 Here's how ketosis works: The body—even that of a very lean athlete— stores about 40,000 calories of fat, compared with just 2,000 calories of the carbohydrate glycogen. When those carbs have been depleted, the body taps its fat stores for energy. The same is true for athletes who "bonk" during exercise—it's because they've used up all their stored carbs. To go on, they must either eat more carbs (to burn as sugar) or start burning fat. When marathoners break through the so-called "wall" late in a race, they've begun to burn fat.
A growing number of athletes today prefer to be in that state at all times. Once they make the switch, they say, not only are their race results and game-day performances better, they report sustained energy, better moods, and clearer thinking. LeBron James famously dropped dozens of pounds a few years back using a keto diet.
The average American is what nutritionists call "a sugar burner." We ingest carbs for breakfast, so our blood sugar goes up quickly then comes crashing down before lunch, when we get our next carb fix. The process happens over and over again, daily.
But getting your body to enter full ketosis is no small feat. Imagine forgoing all starchy vegetables, breads, sugary drinks (including juice), pasta—essentially everything that isn't meat or a non-starchy vegetable. It's a tall order that only gets taller, because, once you've started the process, the body, feeling deprived, undergoes a transition phase often termed the "low-carb flu." For a few weeks, physical and mental performance—at work, in the gym—dips noticeably and uncomfortably as the body tries to tap its missing fuel source. Not everyone sticks it out.
One of the hardest parts about a ketogenic diet is finding foods that qualify. Roam the aisles of big chain grocery stores and you'll find a mish-mosh of products that don't apply: too much sugar, not enough fat, or too much protein. Until now, there wasn't a dedicated ketogenic brand that we could look to for answers on the many questions we had. It was overwhelming.
Where Can you Find Keto Supplements?
Welcome to Kiss My Keto, a brand dedicated to the ketogenic lifestyle. Its first line of products are MCT oil supplements, tablets, and more. MCT is short for medium-chain triglycerides. It's derived from coconuts. Out of all the digestible fats, the "medium" MCT's are the easiest for your body to burn for fuel. They're also the least likely to get stored as body fat. You would literally need to eat at least 10 times as much raw coconut oil to get the same amount of fat burning properties found in MCT Oil. That's why MCT oil is a staple of the ketogenic diet.
Kiss My Keto has a full line of MCT-based products to help you stick you a ketogenic diet and achieve the state of ketosis. And a ton of them are marked down on sale right now. Here are a few of KMK's most popular MCT supplements.
Get It: See all the Kiss My Keto MCT supplements.
For access to exclusive gear videos, celebrity interviews, and more, subscribe on YouTube!