Nobody runs the weight gain/loss gantlet for a role like Mark Wahlberg.
Just ask director Peter Berg, who's been through it with him four times.
"Going up and down in weight is a reflection of Mark's extraordinary work ethic," Berg says. "He's excited." And it's not just packing on muscle that thrills the star, who has a walking-around weight of about 185lbs. "There's something liberating about getting a big ol' gut and not giving a shit," Berg adds. "But the second it's over, he's back training every day at 3 a.m."
2013: Pain & Gain (weight up to 212lbs)
Wahlberg put on 47lbs for this Michael Bay project by lifting five days a week, bingeing on 10 meals a day—and napping after lunch.
2014: The Gambler (weight down to 137lbs)
For this Rupert Wyatt film, Wahlberg shed 60lbs in four months via a liquid diet and a jump rope. His lips turned blue from a lack of nutrition.
2016: Deepwater Horizon (weight up to 200+lbs)
"Peter [Berg] wanted me as heavy and out of shape as possible," Wahlberg says. So he gorged on fried foods, wine, and beer.
2016: Patriots Day (weight up to 200+lbs)
After Deepwater, Wahlberg lost weight for a movie that then fell through—and had to put it all back on for this, his third Berg team-up.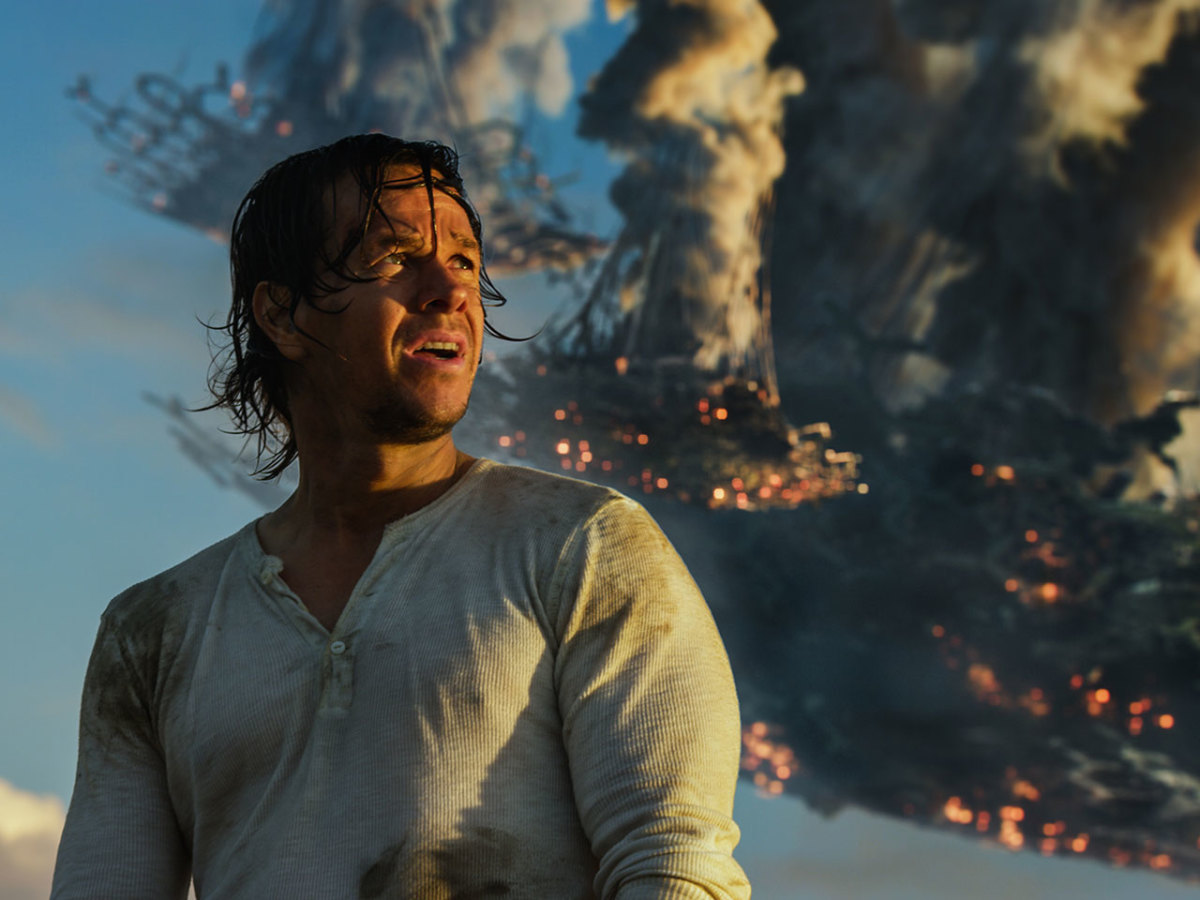 Courtesy of Paramount Pictures
2017: Transformers: The Last Knight (weight down to 170lbs)
Wahlberg was on a strict diet for another Bay summer blockbuster. He stuck to it, he says, by watching his family eat and smelling their food.
20??: Mile 22 (weight TBD)
Berg wants his star in the best shape he's ever been in for this action trilogy, so he needs to "starve himself—no wine, no pasta, no meatballs."
For access to exclusive gear videos, celebrity interviews, and more, subscribe on YouTube!