This is the explosive new ad for Call of Duty: Black Ops III, the latest installment of the eternally popular shoot-em-up video game franchise in which Red Bull-pounding bros wall-run, power slide, and thrust-jump (not yet CrossFit exercises, by the way) through hordes of zombies and robots and whatever else gets in their way. Their avatar in this commercial is Kevin, a ginger-haired everydude who can do all those things while scarfing down a sandwich.
But forget Kevin. Ya'll don't know about Michael B. Jordan?
Dude is a few weeks away from his starring role as Adonis Johnson, son of Apollo Creed, in the new Rocky spinoff Creed. Dude is ripped. Not just boxing-movie ripped. We're talkin' son-of-the-champ, trained-by-Rocky-Balboa-himself ripped. You don't get more ripped than that.
And this week, he's proving just how calm under pressure he is by narrating this new ad. He even gets a straight-razor shave in the middle of a warzone. Can you do that in Call of Duty? Probably not! But check back with us in a few weeks— then we'll have unlocked the "play as Michael B. Jordan getting a shave in the middle of a warzone" special feature. (Gino the barber looks like he's the only guy in the commercial with any scruples, but hey, he can handle a blade with precision.)
Y'all don't know about @michaelb4jordan, @MoneyLynch, @Caradelevingne, & Kevin? Check out behind-the-scenes photos: pic.twitter.com/M0ojTtowQH

— Call of Duty (@CallofDuty) November 2, 2015
Also appearing: Seattle Seahawks running back Marshawn "BeastMode" Lynch, who never even gets to cook some robots with a  flamethrower before Kevin has to go all "Kevin Mode"; supermodel-turned-actress Cara DeLevigne, who is set to appear in the upcoming Suicide Squad movie; and the Rolling Stones, with "Paint It Black."
What—you don't know about the Rolling Stones? Gino is disappointed.
Call of Duty: Black Ops III goes global on November 6.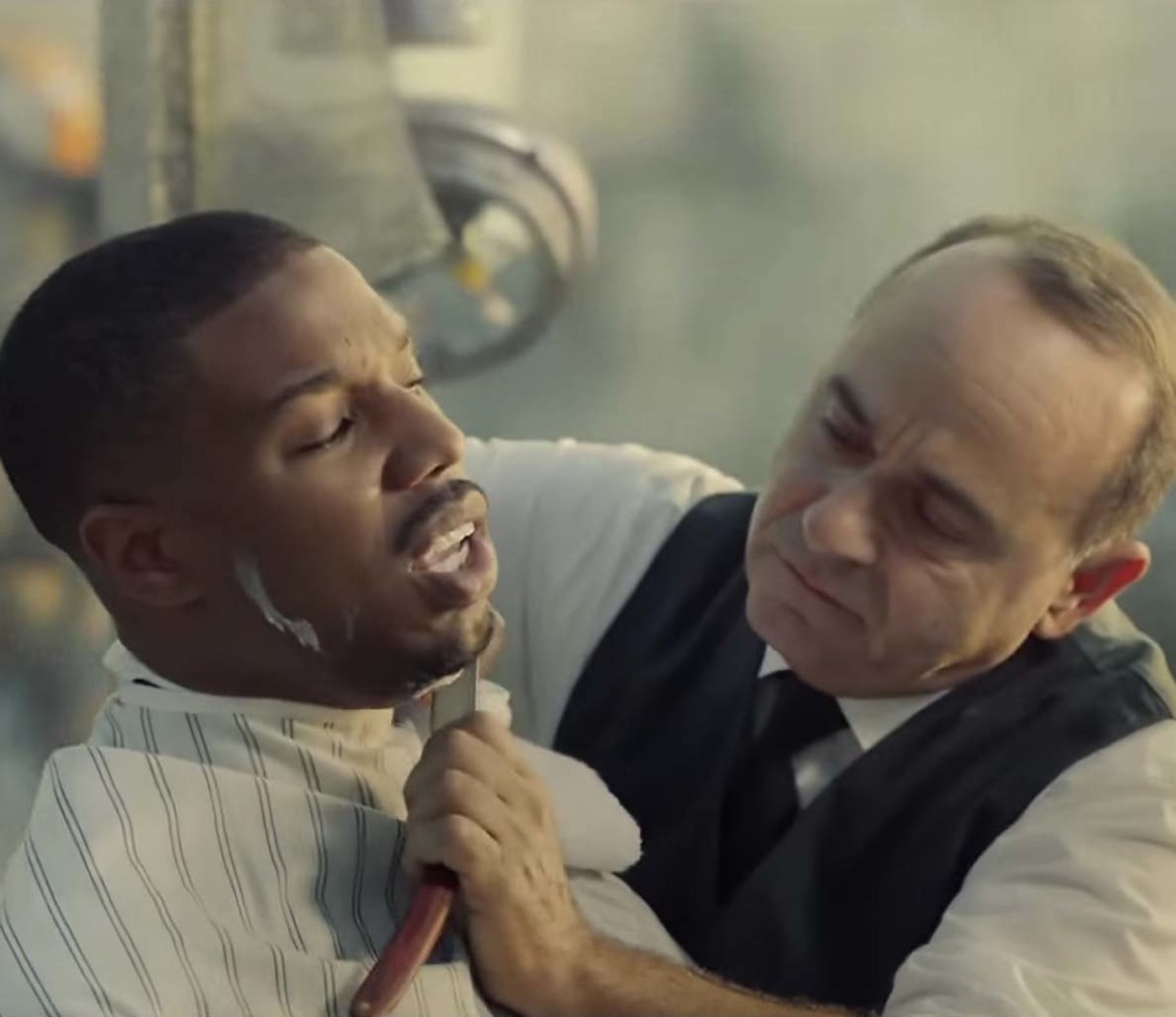 For access to exclusive gear videos, celebrity interviews, and more, subscribe on YouTube!