During Michael Strahan's Pro Football Hall of Fame induction speech, the former New York Giants defensive end, tireless TV host and health and wellness advocate (he's a spokesman for Meta, and he's a big fan of the new products from the makers of Meta), told a story about being 13 years old, when his brothers would call him BOB, which meant "Booty on Back." They ribbed him so much for being overweight that he went out and bought Jane Fonda workout tapes.
But no one's teasing him now. Not only was Strahan named to the 2014 NFL Hall of Fame class, he also landed the September cover of Men's Fitness, showing off a chiseled and lean frame that makes him think that he could still strap his pads on and take the field. Strahan says he actually weighs almost the same as he did during his playing days – "between 247 and 252 pounds" – but that the weight is more eventually distributed now.
Strahan has replaced much of his heavy-lifting training with more high-intensity cardio work and more bodyweight and functional training. It doesn't hurt that his personal trainer also lives in the same building where he rents an apartment in New York, a couple blocks away from the GMA set.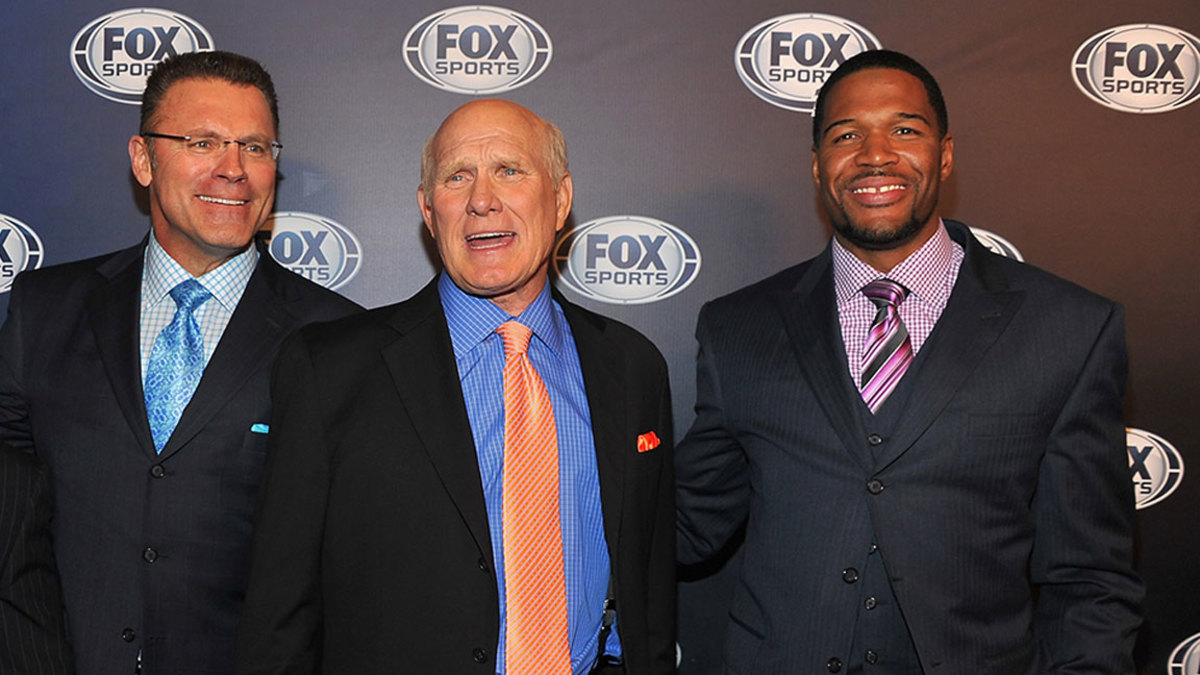 His trainer, Latreal Mitchell, holds him to a simple set of rules, Strahan explains in his September cover story: Minimize sugar, dairy, and pasta; focus on a high-protein diet. Mitchell demands that Strahan adhere to her "80/20" plan, which means he eats clean 80% of the time.
Michael Strahan's Giant Second Act>>>
"Don't get me wrong, I eat sugar," Strahan said, although he admitted that his tastes for sweets have changed. The Oreos he loved as a kid now taste like "a stale cookie with Crisco on top."
Strahan retired from football at the top of his game, just after winning a Super Bowl. He successfully transitioned into one of the most coveted host chairs in television, the one left behind by the legendary Regis Philbin. Then he landed a spot on the TV analyst desk at Fox NFL Sunday. He changed his diet and training regime and says his body feels better than it did when he was player. In his Hall of Fame speech, Strahan called his rise to stardom "improbable."
VIDEO: Behind the Scenes with Michael Strahan>>>
It's hard to think that anything that involves Strahan is improbable anymore. Well, except for maybe a return to the field.
"In my head I think I've still got it," he told writer Josh Dean in our September feature. "But I take one hit, man, and I know I'd probably be on the ground for an hour."
CrossFit Confessions: Life Inside and Outside the Box>>>
For access to exclusive gear videos, celebrity interviews, and more, subscribe on YouTube!