Sponsored Content
The Problem
With more distractions grabbing our attention than ever before, it can be tough to stay focused on our goals and daily to-do lists, and we fall into other traps of not working out enough and not eating well. To course correct, we guzzle coffee, take dietary supplements or "brain hacking" pills, and we do it reactively, without considering how they interact with one another. Taking one pill here and another there whenever we feel specific pain points like groggy mornings, lethargic afternoons, or lackluster workouts, but it's not really a holistic approach to the actual goals we're striving for—better productivity and a healthier self.
The Solution
PERFORMIX SST contains a host of key ingredients designed to help you break free from tiredness and perform at your best all day long. If you've ever shopped at GNC, you might recognize SST as one of their best-selling products. Thermogenics are supplements that increase your metabolism by promoting the natural physiological processes that cause your body to burn calories, including encouraging the body to start using fat deposits for fuel, promoting weight loss.
While most brands have focused solely on the weight loss benefit of the category, PERFORMIX SST has risen to the top by taking a different, more holistic approach. In addition to accelerating metabolism, SST also increases energy and enhances focus, making it more than just another thermogenic.
After an impressive first few years at GNC, SST has recently caught the attention of existing and new consumers due to its launch at Walmart, at a very competitive price point of $25. Find out what sets SST apart and get a first-hand review of its effectiveness from reviewer Sean M. from Pennsylvania.
But first, the technical stuff. Or, jump here in the article to read Sean's verdict.
What's in Performix SST, and what does it have to offer?
SST bills itself as an all-in-one solution to power your mind and body and increase daily productivity. It provides the energy and focus needed to crush your workday and your workouts. With these hefty claims also comes the responsibility of providing data to back it up. We'll tackle this by going over the product's patented key ingredients one by one, including TeaCrine®, Sensoril®, Capsimax®, and BioPerine®.
TeaCrine® is a patent-pending compound containing theacrine. Similar to caffeine, TeaCrine® delivers energy, mental clarity, and improved motivation and mood. Unlike caffeine, TeaCrine® does not increase heart rate or blood pressure and is not a stimulant*, meaning it doesn't usually lead to a crash when it wears off and helps smooth out the overall energy benefit of SST. TeaCrine® works with the 250mg of caffeine in Performix SST to give you the energy you need. In fact, TeaCrine® and caffeine are a powerful combination. Caffeine, which has its own energy and metabolism benefits, has been shown to increase the bioavailability of theacrine, which can make the TeaCrine® in SST even more effective. In short, the TeaCrine® and caffeine combination in SST creates an energy powerhouse and a major reason we decided to try this product.
Sensoril® ashwagandha, sourced from the Withania somnifera plant, is a powerful adaptogen. Ashwagandha is also one of the hottest nootropics. It helps improve focus and reaction time and boosts energy levels. Some studies even found a pain-reducing benefit, bringing ashwagandha to the top of the list of supplements for athletes. However, you don't need to be involved in bodybuilding or competitive athletics to benefit from it. Ashwagandha also has stress-management benefits and supports a positive mood, which allows you to focus clearly on important tasks without getting overly anxious.
PERFORMIX SST also features Capsimax®, a naturally-derived, highly active concentrate of natural capsaicin. This extract delivers potent capsaicin, the ingredient in chili peppers responsible for their spice, but without the burn. Capsaicin accelerates metabolism, which in turn produces energy in the body. Capsimax® increases resting energy expenditure by about 100 calories a day*, allowing it to both increase energy and accelerate metabolism.
BioPerine® rounds out the SST formula as a natural bioavailability enhancer, meaning it enhances the absorption of nutrients by the body. Sourced from black pepper fruits, BioPerine® is 95% piperine, an active compound found in black pepper. The BioPerine® in SST supports the performance of the other ingredients by making sure your body can optimally absorb them.
Finally, SST delivers all its ingredients with PERFORMIX's TERRA Intelligent Dosing™ technology. This technology involves timed-release beadlets, which optimize the timing of ingredient release over time. This way you get the ingredients you need throughout the day to keep your energy levels high and your metabolism working. The timed-release component helps you power through your post-lunch slump and avoid a hard crash at the end of the day. For those who drink multiple cups of coffee a day to get through their work, this is purportedly a big selling point.
Now that we have the technicalities out of the way, let's get into the actual review.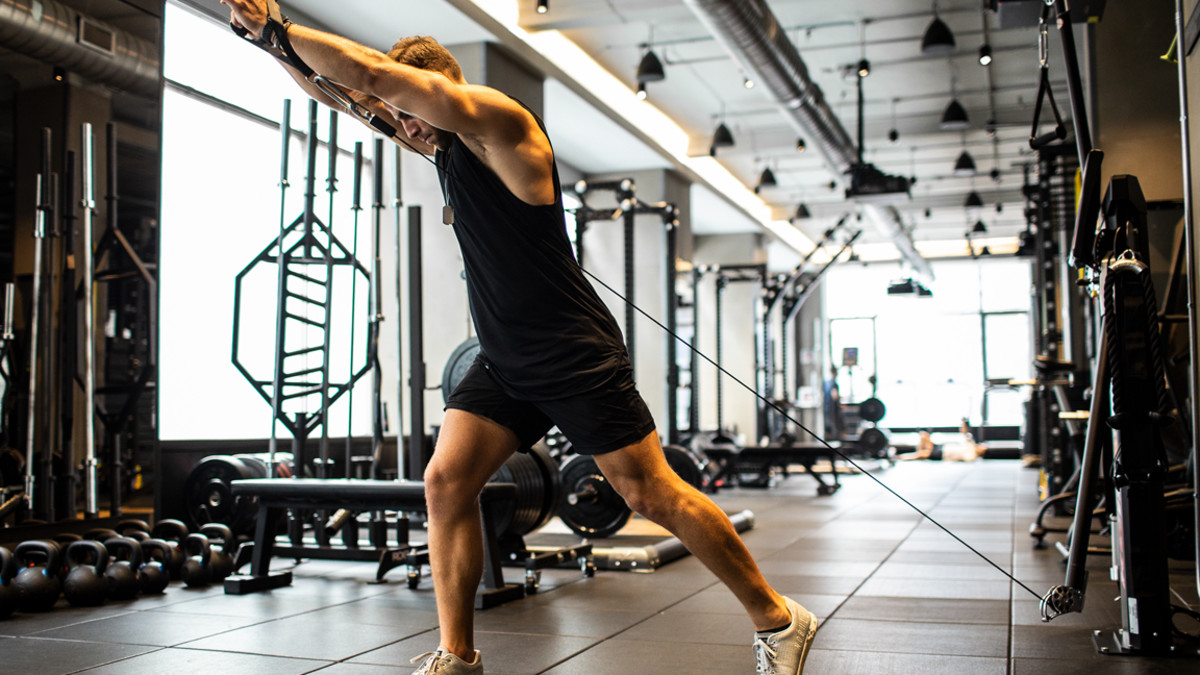 To put PERFORMIX SST to the test, Sean added it into his daily routine, and used it in place of his usual cup of coffee. After just two days, the results were clear—SST really works.
Day 1
The first time I took SST was early on a Monday morning. The label recommends taking SST in the morning on an empty stomach, but you can take it anytime throughout the day. Due to the caffeine content, it's best not to take SST within six hours of your bedtime.
Per the directions, I took one pill to see how things would go. I noticed a slight stomach ache after a while, so the next day I decided to take it with food, which seemed to eliminate that effect. I felt it working almost immediately. It hit me a little slower when taking it with food, but the overall effects throughout the day seemed the same. I recommend trying it both ways and seeing how you feel.
Day 2
I felt pretty good after taking one capsule, so the next day I increased to the full dosage of two capsules. This time SST worked even better, and I did not notice any new side effects with the increased dosage. I felt stocked with energy, like I had the all-day stamina of a sixteen-year-old again.
The synergy of ingredients resulted in a full-body heat up—I could definitely feel it working. Because the label recommended not to combine SST with any other source of caffeine, I skipped my typical morning coffee. While I missed sipping iced coffee while I started my work day, I didn't feel like my body was worse off for having forgone the caffeinated beverage. In fact, I definitely felt more energized and without the side effects of the jitters or crash I get by the time I finish my third cup, which yes, I sometimes found necessary before SST.
My mornings usually drag as it takes me a while to feel like I'm totally awake and alert. But when taking SST, it was as if a fog was lifted. I got more done by noon than I would have had done by 4 p.m. on an average day.
In the afternoon, the intense feeling of energy started to wear off slightly. Maybe I was getting used to the feeling, or maybe I was burning off the active ingredients. However, there wasn't a crash like I sometimes experience after guzzling coffee. Regardless, I still had ample energy and motivation to conquer everything that was on my agenda for the day.
When going to order lunch, I decided to skip over the heavier, carb-heavy favorites nearby and opt for a healthier option—a grain bowl. I typically can't overcome cravings for things like pizza during lunch. However, when I took SST, it killed the cravings and made me feel like I could elect a healthier option to keep me going. I'm not sure if this was due to a specific ingredient or just a psychological effect. Either way, SST made me feel like I was taking control of my day and my diet.
By the end of the work day, I had finished everything on my to-do list and even had time to start prepping for my meetings for the next day. Even on days when I plan to hit the gym after work, I'm usually too exhausted by 6 p.m. to even think about a workout. After taking SST in the morning, I was able to get a full, productive hour in at the gym before riding my bike home. I didn't even feel the need to turn on the TV to get through my warm up run on the treadmill.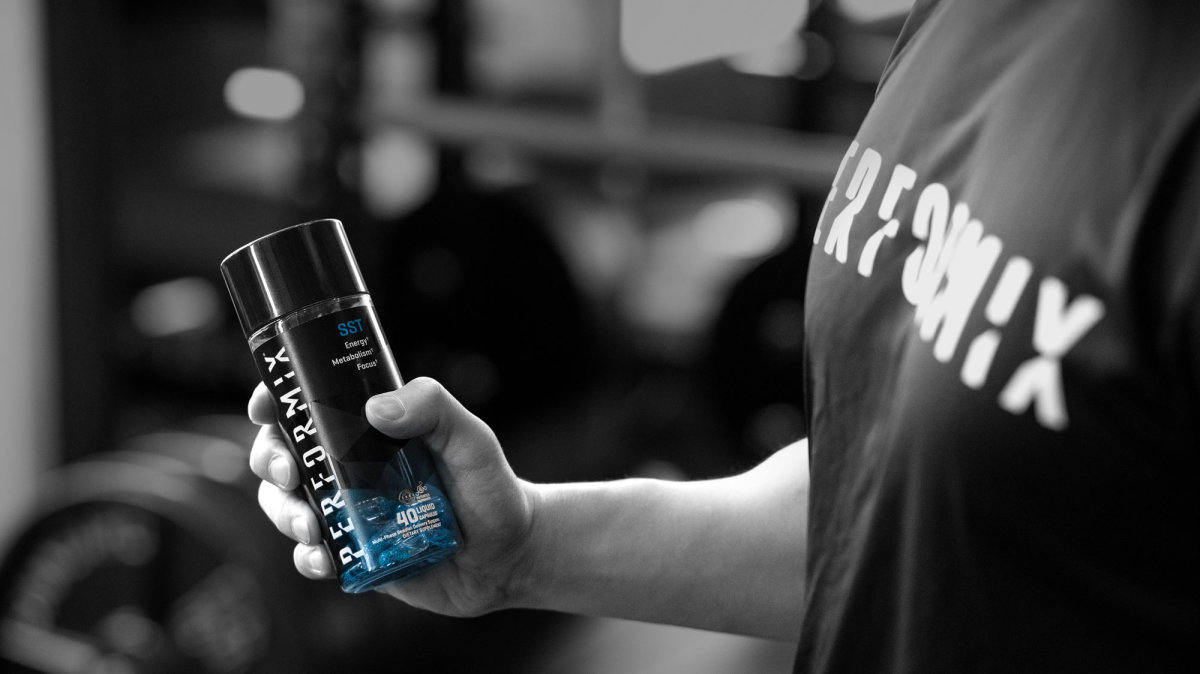 SST armed me with the tools I need to get my work done and live a healthier lifestyle. When taking Performix SST I felt energized, awake, and like my whole body was working to its highest potential. I felt alive as if my full potential was unlocked.
So who has the best deal? Now that SST is breaking into the mainstream market, there are a lot of options, both online and in brick-and-mortar stores, but with PERFORMIX SST available at Walmart, we'd say that's your best bet. For a per-pill value, it just can't be beaten anywhere else right now.
This content is supplied and sponsored by Performix. For more information, visit https://performixdriven.com/. These statements have not been evaluated by the food and drug administration. These products are not intended to diagnose, treat, cure, or prevent any disease. The information provided is for informational purposes only and is not intended as a substitute for advice from your physician or other healthcare professional. Consult with a health-care professional before starting any diet/nutrition, exercise, or supplementation program.
For access to exclusive gear videos, celebrity interviews, and more, subscribe on YouTube!