Actor Craig Robinson is feeling like a new man after slimming down.
The Ghosted star and The Office funnyman appeared on Harry with Harry Connick Jr. and spoke about his recent body transformation.
Robinson said that he dropped "about 50lbs" after cutting out alcohol, working out more, and going vegan in his diet.
"I haven't been drinking since January. I just put down the alcohol," Robinson said on the show. "I was going to detox. I had heard, I don't know how true it is, but I heard you can regenerate your liver in six months. I was like, let me see if I can go six months, and I just haven't gone back, and then [I've been] working out and I've been trying this vegan lifestyle, too."
Here's a look at Robinson's weight change over the past year. On the left is a shot from a July 2016 episode of Mr. Robot, compared to a shot from Robinson's appearance on Late Night with Seth Meyers from Sept. 27, 2017: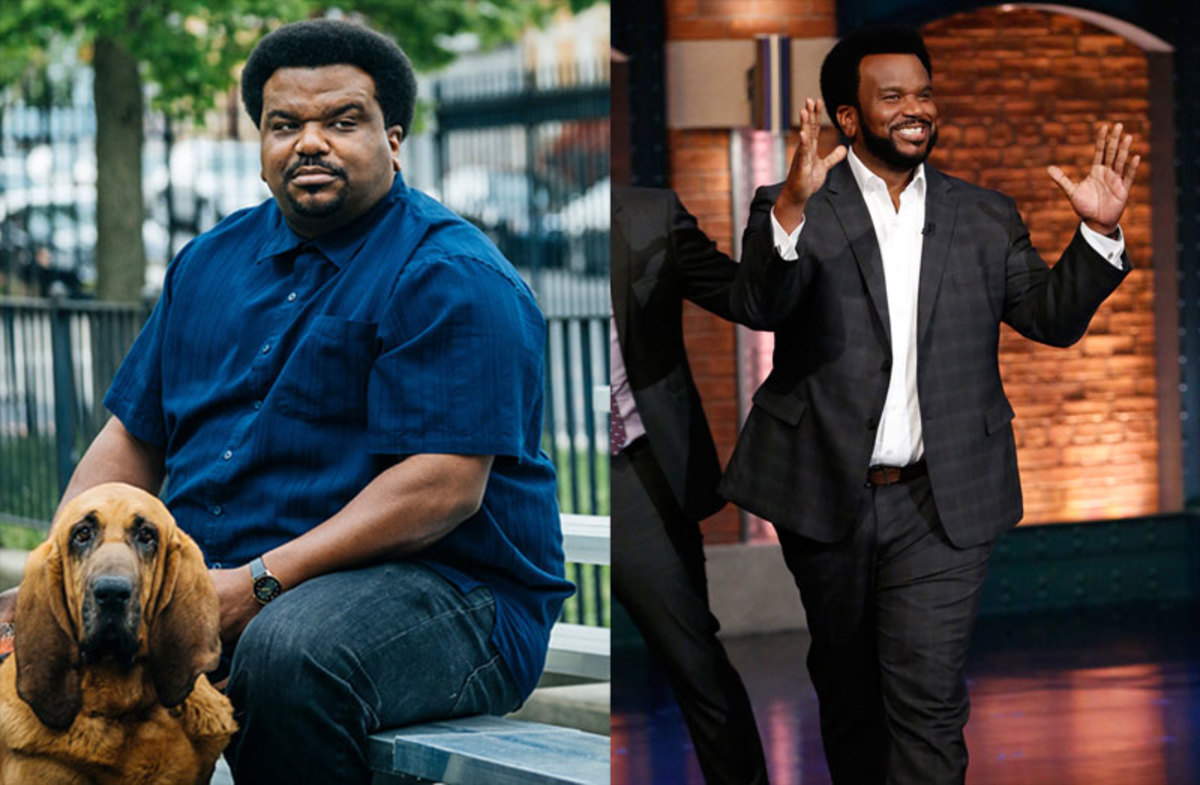 Michael Parmelee/USA Network/NBCU Photo Bank, Lloyd Bishop/NBC/NBCU Photo Bank via Getty Images
Robinson's known for his burly figure from projects like This Is The End, Hot Tub Time Machine, and Mr. Robot, but he's found that changing his diet hasn't been as hard as expected.
"There are so many great vegan restaurants and dishes," Robinson said. "It's much easier than I thought it would be."
The one thing he misses the most, though? Having mac and cheese. (Maybe he should try this vegan macaroni and cashew cheese recipe from pro wrestler Austin Aries.)
Want to change your body and try out some healthier or vegan options in your diet? These programs, recipes, and tips from Men's Fitness can help you do it.
[RELATED7]
For access to exclusive gear videos, celebrity interviews, and more, subscribe on YouTube!