It's no easy feat to reach "power couple" status—a duo who are in great shape, eat right, and are wildly successful in their fields—but if there's anyone that knows about hitting that level and living a healthy lifestyle at the same time, it's superstar athletes Laird Hamilton and Gabrielle Reece.
The legendary surfer and former pro volleyball player are both in fantastic shape, and that's largely due to their intense workouts and clean nutritional routines, which they've developed in their time living in Malibu, California, and Maui, Hawaii.
"Gabby's discipline always is a great example to me," Hamilton says. "We both just try to be encouraging to one another."
One catch? They actually don't hit the gym at the same time.
"We don't work out together except in the pool or doing breathing exercises together," Reece told Men's Fitness. "We do use each other as sounding boards for new ideas and information. Certainly when you see your partner working hard, week in and week out, it keeps you motivated on the days you don't feel like getting after it."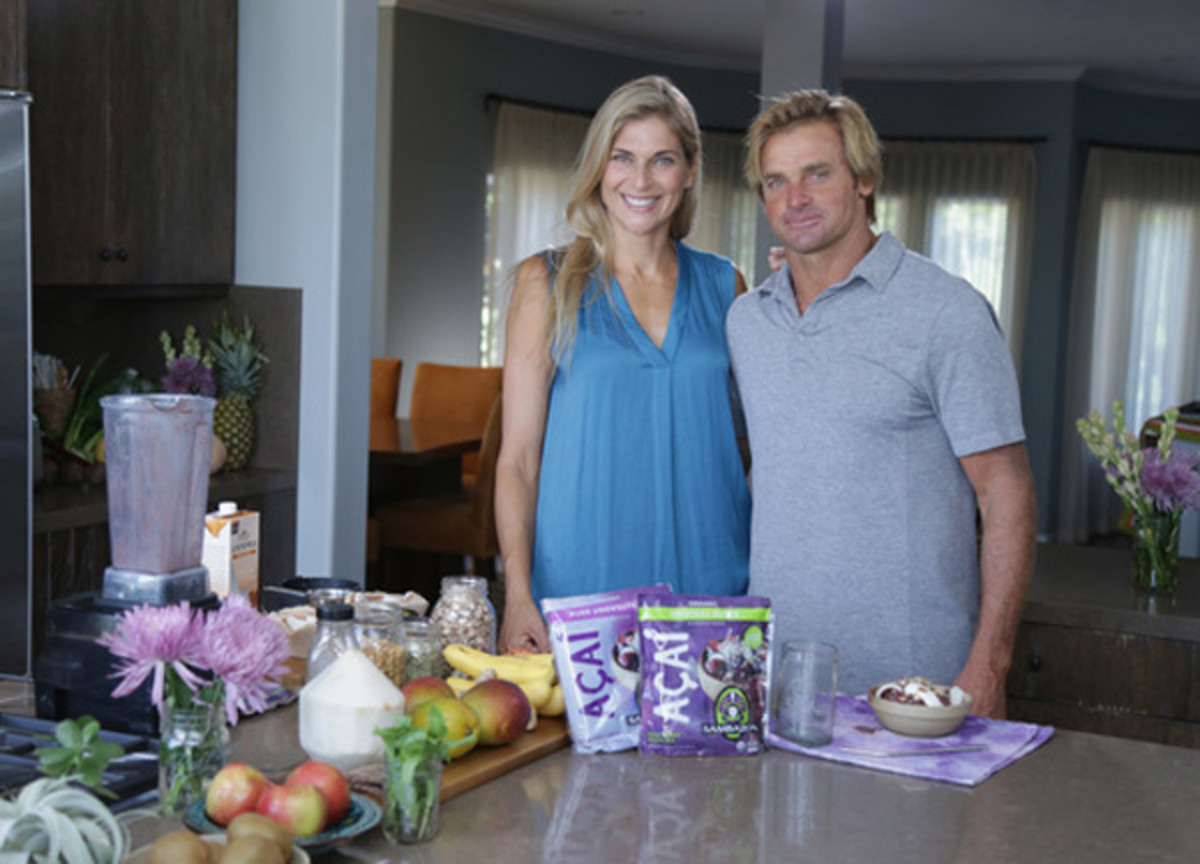 Depending on schedules, Hamilton likes to work out six days a week, but when it's surfing season—between October and mid-March—he'll be in the water from three to six hours per day, focusing on breathing and stretching rather than lifting lots of weights.
"Anything too routine I am not a big fan of—I like to change things up," Hamilton said. "We joke that we can work out together because we're underwater, and no one can boss the other around."
Both Hamilton and Reece have developed unique workout programs: Reece with her HIGHX training workouts, and Hamilton with his signature XPT Extreme Pool training workout. The duo demonstrated their workouts late last year at Sambazon's "Train Like A Warrior" event, where they spoke about some of the foods they use to recover from their workouts.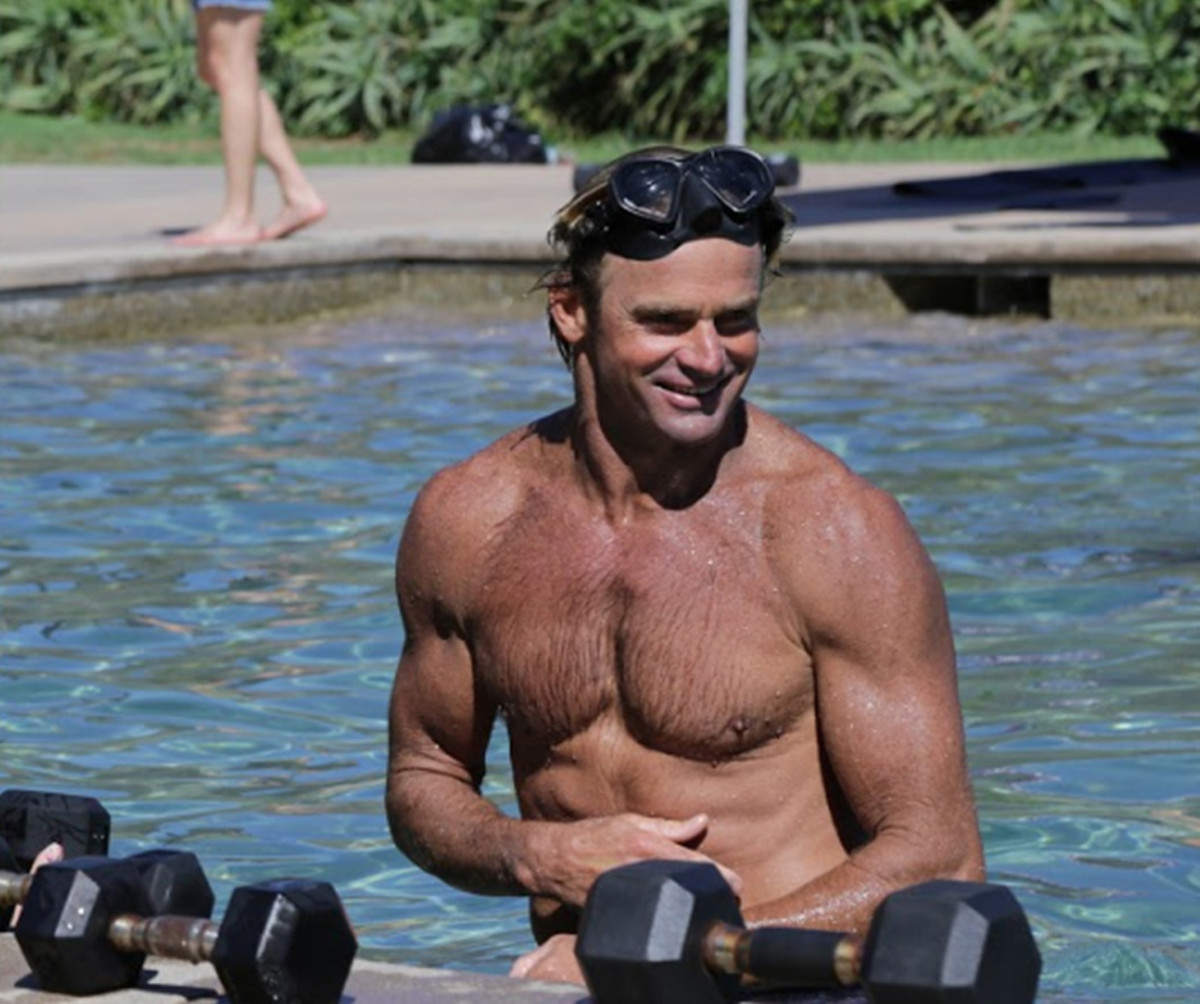 Reece's program involves high-intensity circuit training that combines multiple facets—strength, cardio, proprioception, and balance with some stretching—in three stations with six 30-second sets. The workout is meant to be done with a group, "so you have built-in accountability," says Reece, who created the routine nearly a decade ago.
Hamilton's program is made up of underwater workouts and breathing exercises that help boost strength, heart health, endurance, and overall fitness. The program also incorporates sauna and ice training to help the body recover and cool down after a workout. The video below shows off some of the moves that Hamilton and Reece use during XPT workouts:
And while exercise is essential, just as important is their nutrition and what the duo puts in their bodies. Both Hamilton and Reece try and stay as close to the original source as possible when it comes to the food they eat, or as they call it: "Whole, real food."
"Laird is a little more strict than I am, and really good about no sugar or processed foods," Reece said. "I would say we observe a Paleo style diet, but are both advocates for plant-based, whole-foods diet. We just seem to like to still add a small amount of high quality fish and meats. Laird enjoys the unsweetened Sambazon organic products in a smoothie post-workout, or bowl for a hearty and tasty snack. He will add coconut meat and drizzle a little raw local honey and he is good to go for a few hours. However, if I go to Italy, you can bet I'm eating the homemade pasta."
Hamilton advocates a process-based approach: "Start by taking out your one worst habit and then go from there. Also mess around with foods and see which style of eating suits you best. Eat like a vegetarian for a few weeks and notice your sleep, digestion, energy, and all that. Then if you eat animal protein, notice how you feel over those few weeks. Don't let anyone tell you there is one way. There is the way that is right for you. Put a little energy into figuring that out."
Hamilton and Reece's commitment to living a healthy lifestyle and staying in shape has worked wonders for the couple.
"First find activities that reflect who you are and what you enjoy doing," said Hamilton. "If you hate it, you won't be able to sustain your routine. So if you don't enjoy the gym then get outside. Get together with your people to get it done. It's so much easier when you have someone or a group to train with."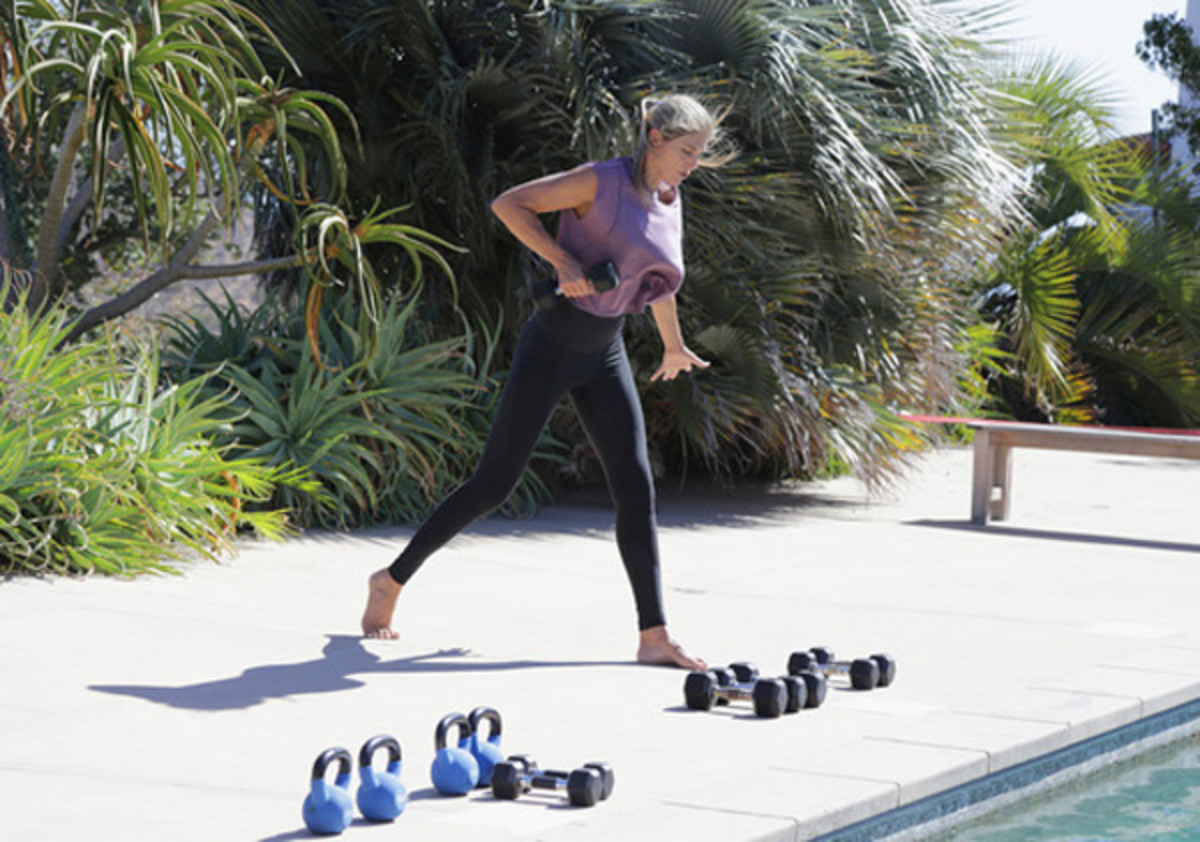 For access to exclusive gear videos, celebrity interviews, and more, subscribe on YouTube!