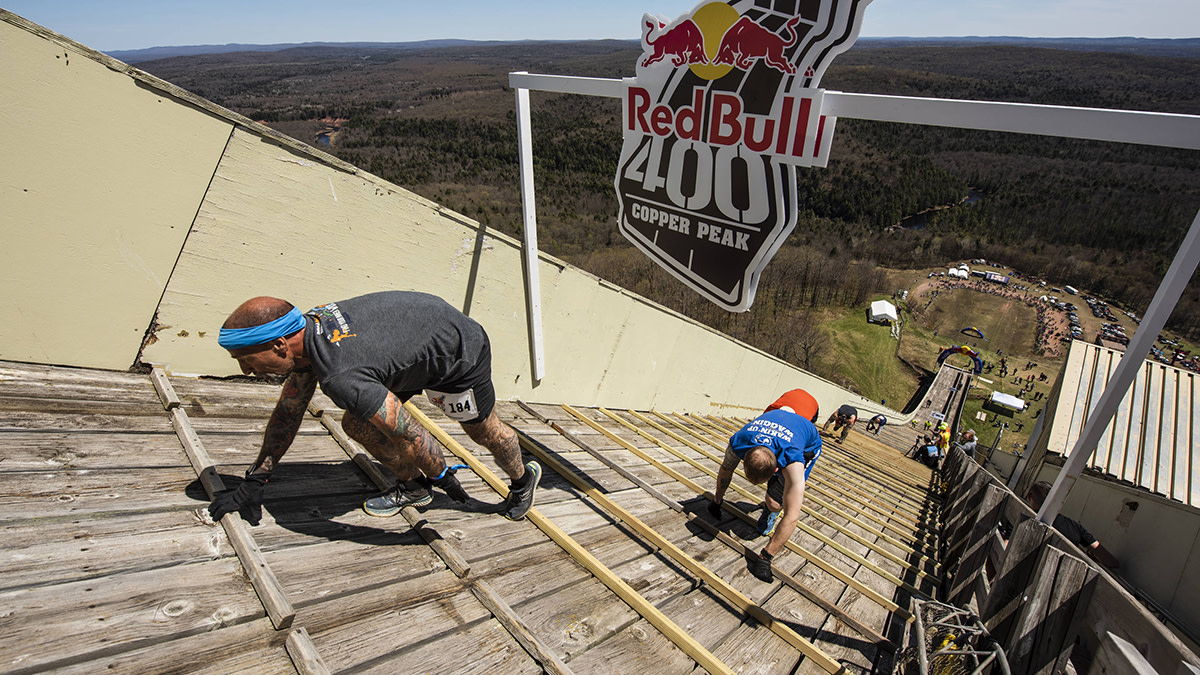 You might be thinking that a 400-meter race is no big deal – being well less than a full mile is certainly not a big challenge at all, right? But what if that 400 meters sees a total elevation gain of 140 meters?
That's exactly what the latest installment of the Red Bull 400 was, and it took place over the weekend at the historic Copper Peak ski jump in Ironwood, Michigan.
Over 450 international competitors trekked up the iconic ski jump that, at times, offers a 39-degree pitch.
Claiming the title of "steepest race in the world," the Red Bull 400 certainly did not disappoint. And the men's and women's winners were both coincidentally from Michigan. Ian Torchia from Marquette, Michigan (4m 47.5s) and local runner Anna Mooi from Ironwood, Michigan (7m 15.3s) claimed first place in the men's and women's finals, respectively, stunning the field with victory in their heat and the final.
"I studied at Northern Michigan so the Upper Peninsula feels like home to me," Torchia told Red Bull. "I've always watched videos of Red Bull 400 and thought how intense the race is but wanted to compete. It means a lot to come back and win here at the steepest, hardest run I've ever completed in my life."
"It was awesome to have an international event come to our town, for the exposure and to highlight the awesome recreational opportunities we have here in Ironwood," Mooi, a nutritionist at Aspirus Ironwood Hospital, told Red Bull. "We had a lot of fun out there and I'm glad I was able to win."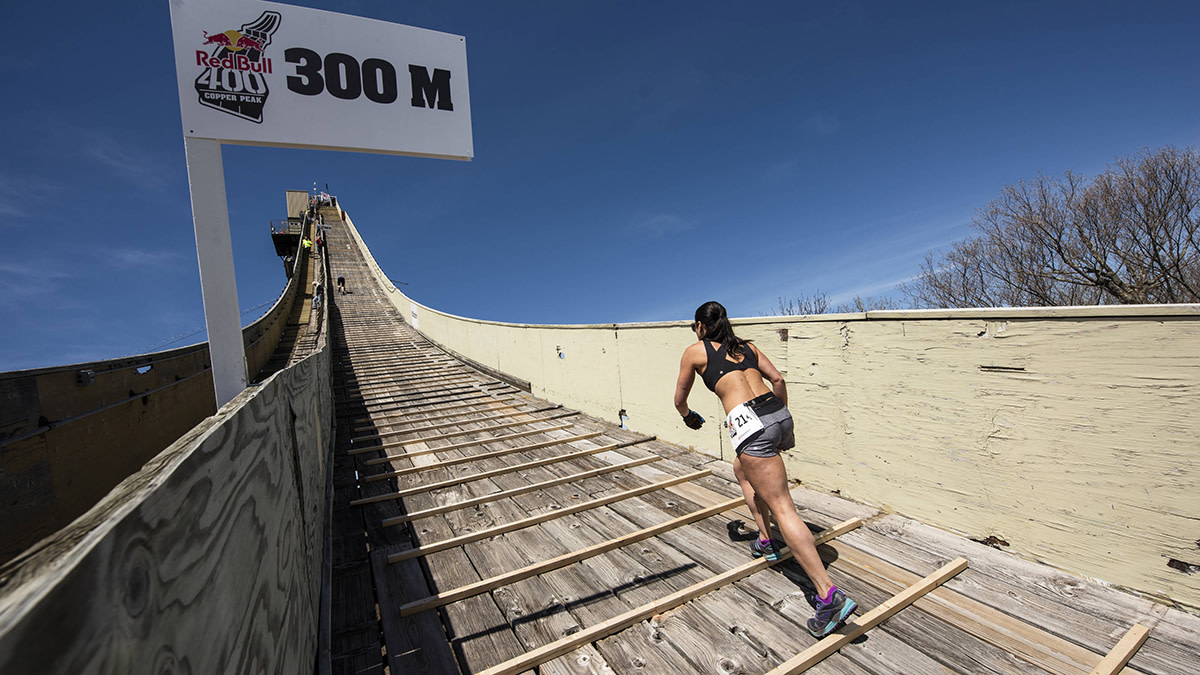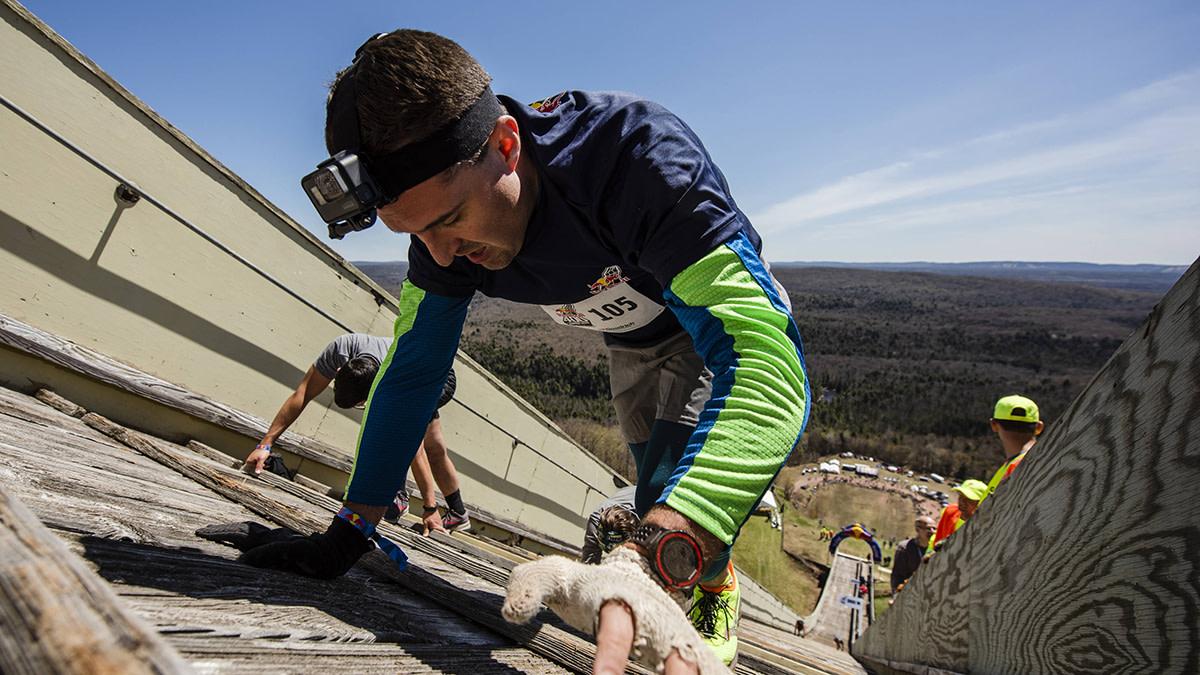 This was the first time the iconic Copper Peak held any sort of international sports competition since 1994, and organizers hope it leads to re-establishing the ski jump and region as an outdoors sports destination.
Now entering its eighth year, the Red Bull 400 series next moves to Kazakhstan on May 20, where the ski jump at Almaty awaits.
For access to exclusive gear videos, celebrity interviews, and more, subscribe on YouTube!