Men's Journal aims to feature only the best products and services. We update when possible, but deals expire and prices can change. If you buy something via one of our links, we may earn a commission. Questions? Reach us at shop@mensjournal.com.Sponsored content
Run, do not lollygag, and get yourself over to Amazon right now to take advantage of this incredible deal on a fantastic product. The durable and "swim-ready" Gear Fit2 Pro syncs with your fitness apps, plays your music, and stays on top of your stats, all while keeping you connected to your world.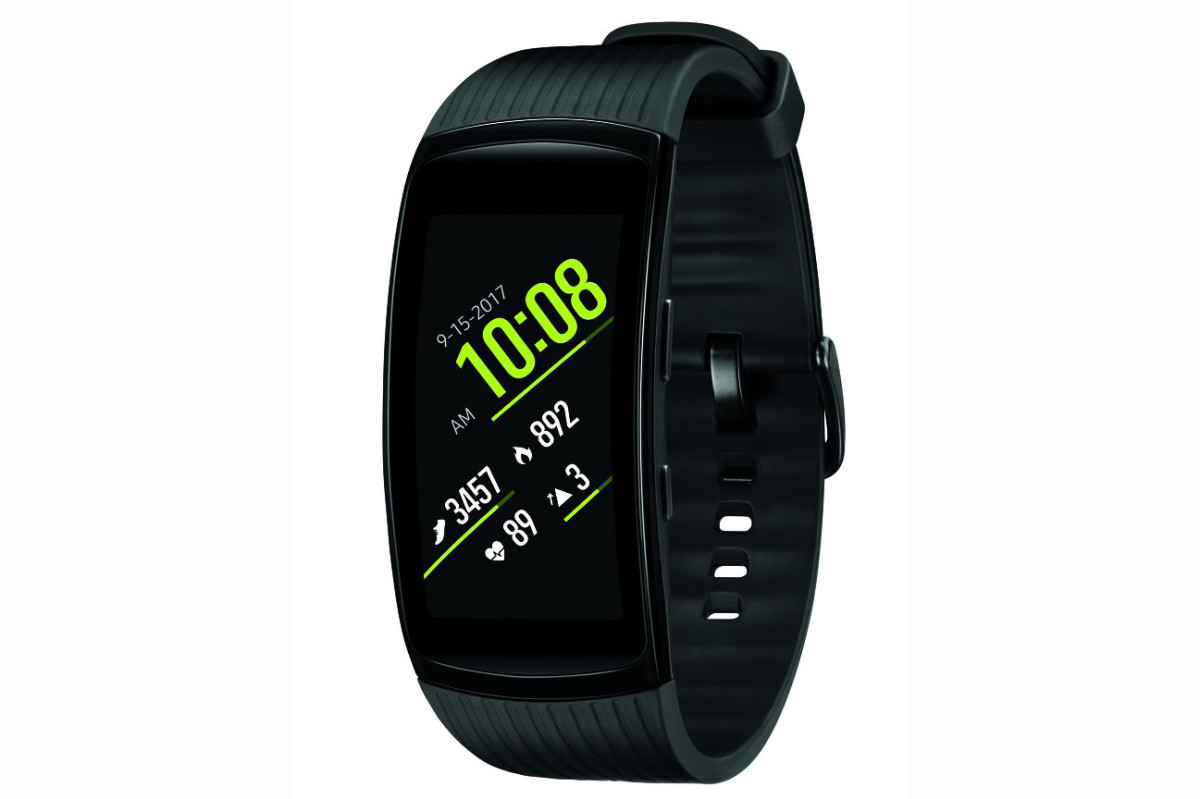 And it's so intuitive. Ready to work out? Just get to it. Begin a run and the Gear Fit2 Pro will know you're running. Start riding or rowing, and the Gear Fit2 Pro begins tracking your progress. Whatever your workout, the smartwatch will record the whole routine. You never have to touch the screen.
App-Accessible
With the Samsung Health App, you can add dozens of heart rate-compatible fitness apps to the gear Fit2 pro. You can track everything from runs to burpees to jumping jacks. There are even apps for tracking action sports like rock climbing, kite surfing, and yachting(?!?). You can also add third-party apps a la carte, like the entire Under Armour MapMyFitness suite (including MapMy Run), and the nutrition app MyFitness Pal, which tracks the foods you eat.
Now, all that's great, but here's the best part: No matter what app(s) you use for fitness, you can get to all the data instantly, because the Gear Fit2 Pro captures everything under a single "roof." So whether you're tracking nutrition with MyFitness Pal, your strokes and laps in the pool with the Speedo app, and even your sleep (yes, it tracks that, too), the Gear Fit2 Pro lets you access everything right away, to get an immediate handle on your data. With Android Wear and Google Fit, the Gear Fit2 Pro uses the Gear app to control the actual device from your phone, while your fitness metrics actually live in the Samsung Health App.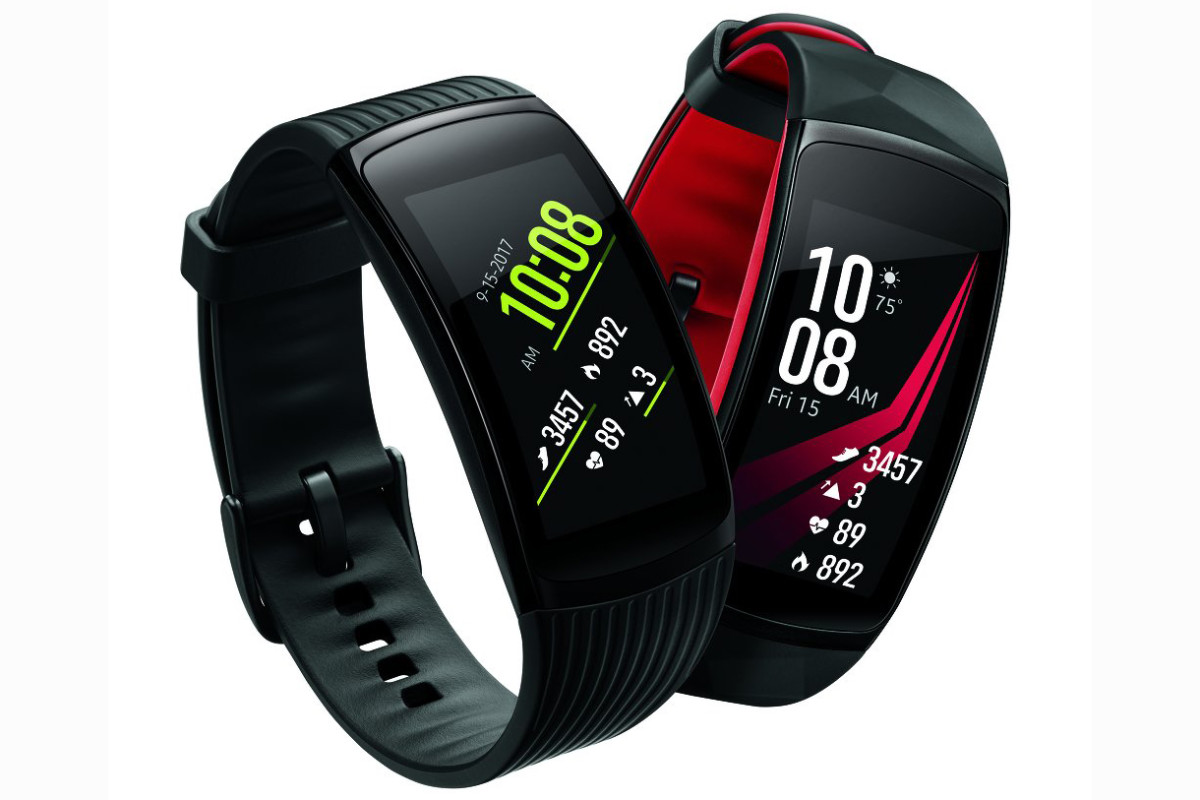 Music streaming over earbuds or other wireless workout headphones is straightforward; our reviewer said Bluetooth pairing was as simple and quick as he'd ever encountered. The standalone music player lets you keep moving and the Fit2 pro has enough storage to allow for downloading of tracks from your library, Apple Music, or even entire playlists from Spotify.
Swim, Shower, & Sauna Safe
The Gear Fit2 Pro is water-resistant up to fifty meters, as well. So now you can own the pool, run in the rain, and recover in the hot tub or sauna with a device that withstands it all. Full disclosure: some reviewers on Amazon—there are about 1,250 of them, mind you—did claim that the water-resistance didn't work as well as advertised. But far more swear by the Gear Fit2 pro's awesomeness.
The  design is svelte and comfortable mostly because the band is softer and more pliable than other fitness trackers' bands. The messaging function is rudimentary, of course. But canned messages and emojis for quick and easy replies are a snap to use.
Finally, the Samsung Gear Fit2 Pro packs three days of battery life, so it should be solid for at least a few days' worth of gym runs on a single charge. And there's a compact wireless charging pod for quick re-ups on-the-go. The GPS will drag that life down, of course, but if you're doing what you're supposed to be doing while you're in the gym, you won't need to plug in the Gear Fit2 Pro daily. That, we love.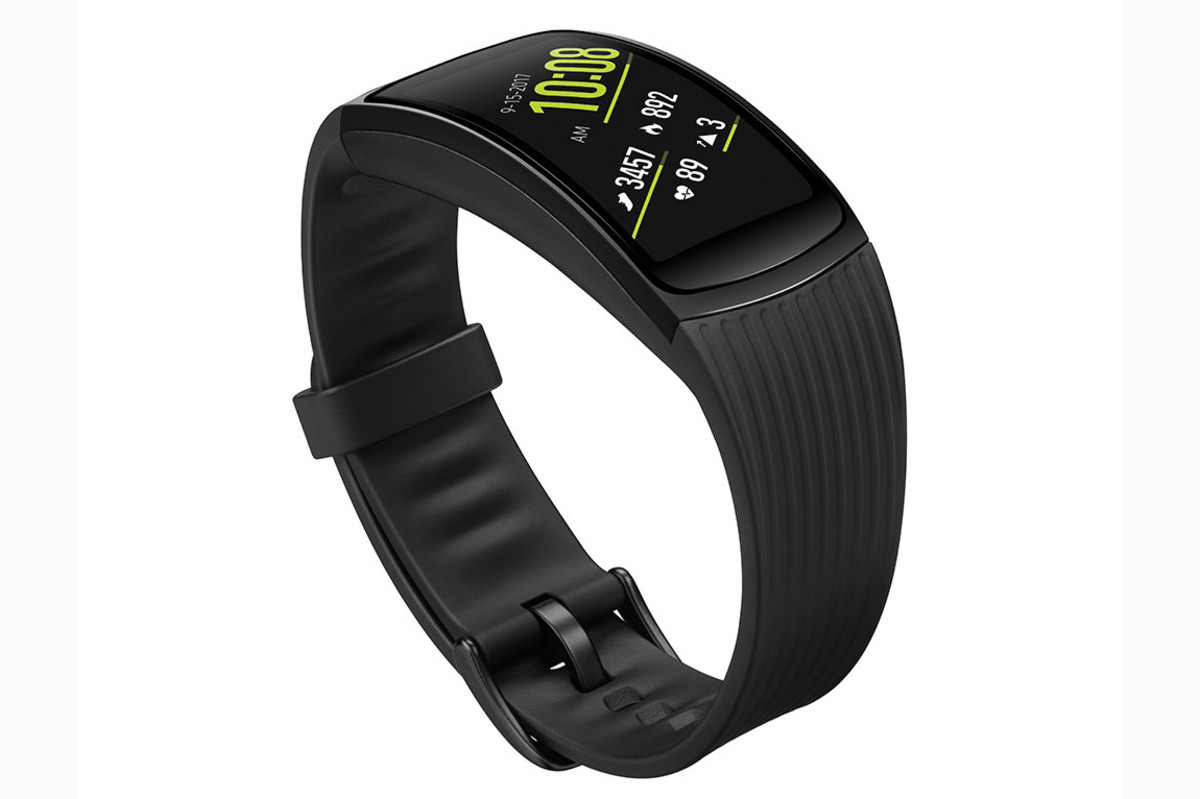 The Samsung Gear Fit2 Pro pairs with both Android and iOS smartphones. Some of the fitness apps will cost you extra, and of course, you'll need your own headphones to enjoy music or take/make calls. But for 43 percent off—that's almost half-price—you need to swoop in on this amazing deal ASAP.
Check out all the products and gear we've selected for Men's Journal readers here
For access to exclusive gear videos, celebrity interviews, and more, subscribe on YouTube!