Selective androgen receptor modulators (SARMs) are a unique compound commonly used by bodybuilders and athletes to help them improve their results.
Because they're so popular, vendors are popping up left and right, with some only being in it to make a quick buck. This has led to numerous bunk vendors selling fake products under the guise of SARMs.
Of course, you want to avoid this at all costs. You must buy from a reputable vendor to guarantee that you're getting a good quality product.
In this article, we'll introduce you to our verified vendors. These companies sell authentic, high-quality products that have also been backed up by third-party testing.
So before buying anything, please take a minute or two to check out our verified vendors. This way, you know exactly what you're getting your hands on – make sure to keep reading!
Where to Buy SARMs: The 5 Best Vendors In 2022
There are dozens and dozens of vendors out on the market. But when it comes to buying SARMs, you want to make sure you're getting the real deal.
There are too many sources out there selling fake and underdosed products. Yet, high quality is crucial to seeing actual results.
To help you find safe and reliable SARMs, we've narrowed your options down to just 5 trustworthy and verified vendors.
You can't go wrong with any of these guys; let's start with our favorite and most recommended vendor with SARMs for sale.
#1. Chemyo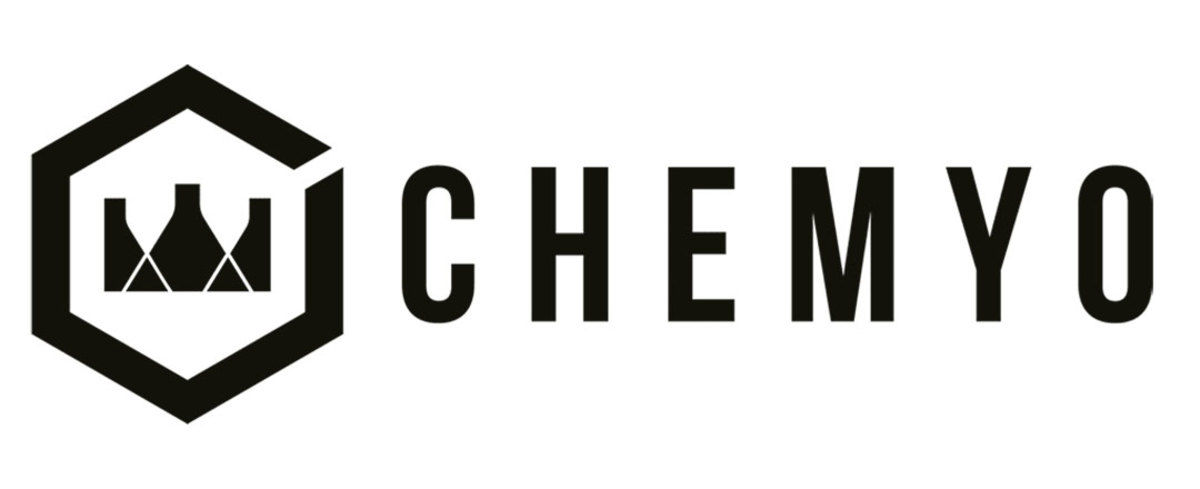 Of all the different vendors we've tried, we can confidently say that Chemyo is the best place to buy SARMs. Chemyo is one of the leading forces behind high-quality and scientifically tested SARMs.
Over the past few years, the company has been dedicated to providing customers with authentic research chemicals. Rather than relying on the company's own good faith, though, you can trust Chemyo's quality control standards thanks to its willingness to send every batch to a third-party research facility.
It's then up to the third-party lab to test and validate whether the SARMs qualify for a minimum 98% pure certificate. If a product fails these strict testing protocols, it's immediately scrapped and won't be sold.
Chemyo offers a wide range of SARMs, which are available in solutions or powder. You'll find all the popular compounds, such as MK-2866, RAD140, GW501516, and many more.
Compared to competitors, though, Chemyo does offer its research chemicals in larger 50 mL bottles, meaning you'll get more from a single order at a time.
The company quickly responds to questions and order requests and guarantees fast international shipping. So, whether you're comfortable paying with a credit card, E-check or prefer to use Bitcoin, Chemyo can get you your SARMs within a few business days.
Chemyo's reputation speaks for itself. The quality of their products is backed by hundreds, if not thousands, of satisfied user reviews. These SARMs do work, and we stand by the company's efforts to be as transparent and scientific as possible.
To check out the full line of SARMs, head over to the official Chemyo website by clicking here. If you're going to place an order, make sure to use code 'BRADLEY' to get an additional 10% off your order.
#2. Sports Technology Labs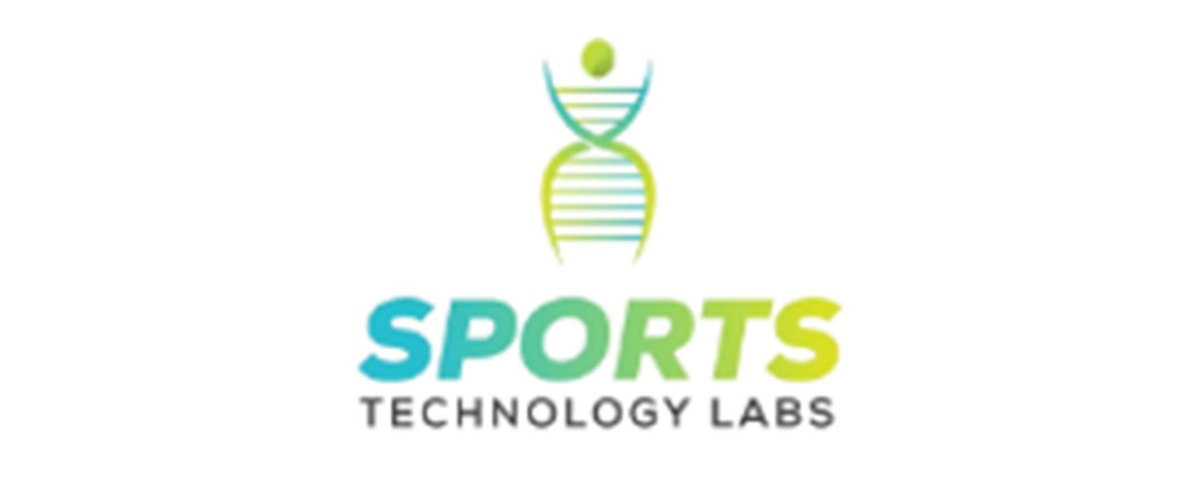 CLICK HERE TO VISIT SPORTS TECHNOLOGY LABS
Sports technology labs is a relatively young company dedicated to supplying customers with effective and tested SARMs. Even though these guys are pretty new, they've already built quite the name for themselves as one of the top vendors in the game.
Sports Technology Labs offers powdered and liquid forms of SARMs, all of which are sent to a third-party lab based in the United States, where they are tested and verified for purity.
For this reason, Sports Technology Lab can advertise that all its supplements are 99% pure. Of course, this comes with some variation, but it's never less than 99%, meaning it will always be good quality products.
It's good to know that these guys have pretty much every single SARM you can think of – ranging from Ostarine (MK-2866) to Andarine (S4). They've got everything you need for a complete cycle.
The company currently offers free domestic shipping on orders over $99 and promises to process shipments within 24 to 48 hours. For international orders, you must pay at least $299 to qualify for free shipping.
To place an order, head to Sports technology labs' official website by clicking here. You can use the coupon 'BRADLEY' on this website too, and it'll help you save a good chunk of money.
If you're curious about your batch purity, you can also find certificates of analysis on the website.
#3. Amino Asylum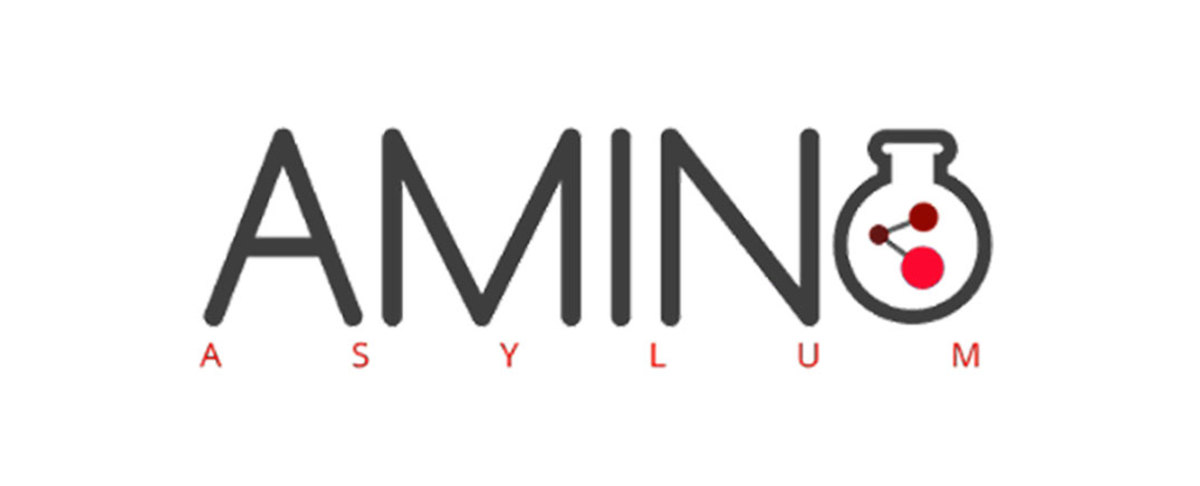 CLICK HERE TO VISIT AMINO ASYLUM
Amino Asylum takes the third spot on our list. Unlike the other two vendors we've shown you, this company doesn't specifically focus on just SARMs.
They offer a wide range of research chemicals, which includes peptides, SARMs, prohormones, ancillaries, and other oils. That means you can get everything you need for a cycle from just one source.
Amino Asylum also makes sure to thoroughly test each and every one of the products they sell, which includes their SARMs series. Out of all the stuff we've tried from Amino Asylum, we can vouch for its effectiveness.
As you browse through the company's website, you'll notice that each product includes a certificate of analysis from a reputable lab. These certificates can be viewed by anyone, meaning they're a very transparent and open business.
To place an order, add the products you want to buy to your cart and proceed to checkout. Fill in your shipping address and choose your preferred payment method (Zelle or Credit Card). You'll receive further instructions on how to pay, since payment is a bit complicated.
After your order has been placed, you'll receive a tracking number so you can follow your shipment every step of the way. It usually takes a few days for your order to arrive unless you're living abroad.
#4. Swiss Chems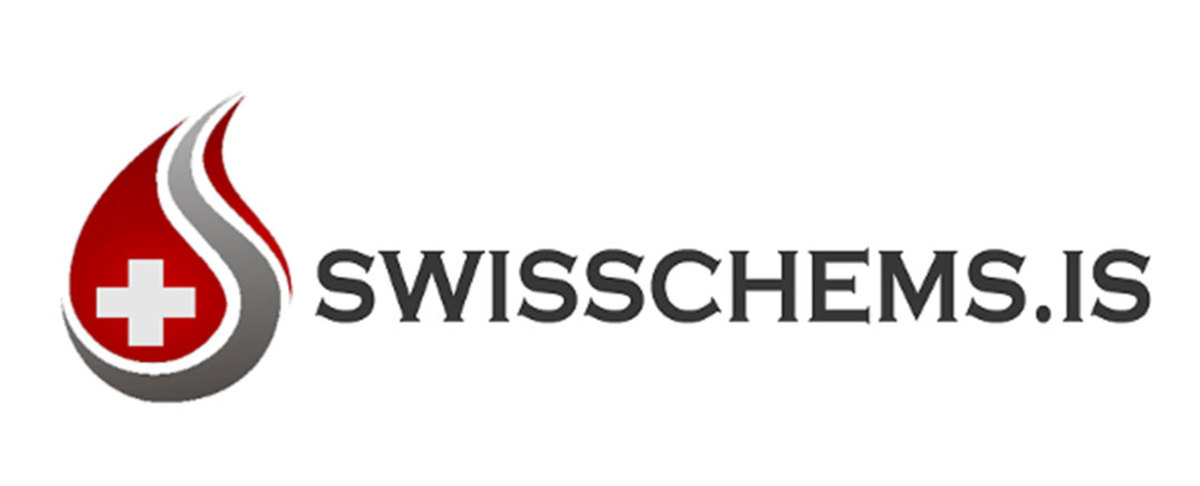 CLICK HERE TO VISIT SWISSCHEMS
Coming in right behind Amino Asylum, we have a company called SwissChems. This business specializes in everything research chemicals, which means they stock SARMs, Peptides, Nootropics, and even PCT supplements.
What makes Swiss Chems unique is that they sell SARMs in three different forms – capsules, powders, and liquids. And, as with all the other vendors we're showing you in this article, Swiss Chems also applies third-party testing to the products they sell.
Please note that Swiss Chems doesn't ship to numerous countries outside the US. Make sure to double-check if they are able to deliver your stuff when placing an order.
If you're not satisfied with your purchase, you can return it within 7 days for a full refund. However, the company does not accept returns on opened products.
If you think that Swiss Chems is the company you should be buying from, make sure to visit Swiss Chems' one and only official website.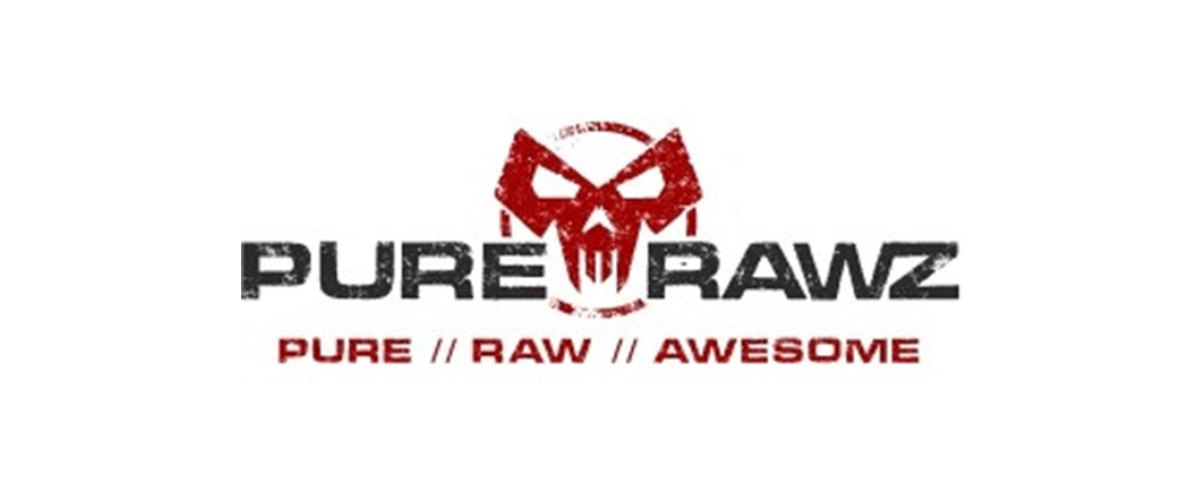 #5. PureRawz
The last vendor on our list is PureRawz, another company that has been around for multiple years now. They specialize in research chemicals, which include SARMs, but also plenty of other compounds like nootropics.
Some of PureRawz's best-sellers include Ibutamoren (MK-677), Ligandrol (LGD-4033), Cardarine (GW501516), and Noopept.
To guarantee that each and every batch of supplements meets the necessary standards, PureRawz sends its products to a third-party lab where they are stringently tested.
The company is so confident in the quality of its products that it offers a full refund if you're not satisfied with your purchase.
Plus, if you find a lower price for the same product elsewhere, PureRawz promises to match it. The company also offers a loyalty program where you can earn points for every purchase that can be redeemed for future discounts.
To get started with an order, head over to the PureRawz site!
What We Look at When Buying SARMs
When it comes to buying and recommending SARMs, we carefully checked several points to guarantee that we're working with a reliable vendor.
To help you do the same and understand the process, let us take you through some of these points, and we'll explain why they're so important.
Purity & Testing
Selective androgen receptor modulators (SARMs) are research chemicals, and therefore, they are currently not being regulated. That means nobody is controlling or overseeing the production of these products.
As we've mentioned before, SARMs are extremely popular, and many vendors try to take advantage of this by providing fake or underdosed products.
That's why product purity and third-party testing are crucial. To make sure you're getting a pure product, always buy from a vendor that sends its products to a third-party lab for testing.
These labs use state-of-the-art equipment to verify the purity of a SARMs batch and issue a certificate of analysis. If a vendor cannot provide this certificate, move on to the next one.
Additionally, take a look at the certificate of analysis (CoA). If it lists anything lower than 98% purity, don't bother. By taking time to do your research and carefully reading the labels and certificates, you can avoid wasting your money and taking potentially harmful substances.
Price & Payment Options
There is no denying the fact that SARMs are relatively expensive. Putting together a good cycle isn't cheap; that's why price matters. You don't want to pay more than you have to.
The price you pay will also depend on the vendor you choose, as some will charge more than others. We've noticed that quality is something you pay for – high-quality, third-party tested SARMs are priced above average.
You should also consider the payment options offered, as some vendors only accept certain types of payments. For example, some only accept credit cards, while others may only accept cryptocurrency.
Always apply a coupon code when shopping with any of these vendors. In most cases, you'll be able to save 10% when using code "BRADLEY".
Most importantly, though, if something seems off or suspicious about the payment options a website accepts, consider this a red flag, and move on to a more trustworthy option.
Reputation & Reviews
When it comes to buying SARMs, always take the time to read user reviews. These can be found on the vendor's website, independent review sites like Reddit, or even social media.
If a vendor doesn't have any reviews or if the reviews are all negative, this is usually a red flag. In that case, you should steer clear and go with a different company.
However, remember that even the most reputable vendors will have a few negative reviews. No vendor is perfect, and sometimes, people will have bad experiences.
But, if the majority of the reviews are positive and highlight the positive experience, this is usually a good sign.
Additionally, take a look at the vendor's reputation. If they're a well-known company with a good reputation in the industry, this is usually a good sign. You can find out more about a company by searching online.
Customer Support & Shipping
Most of the reputable vendors out there are average guys like you or us. They're trying to fill a gap in the market by creating and providing clean, safe, and scientifically SARMs.
Understandably, reliable vendors are happy and willing to talk to their customers, answer any questions, and provide as much support as possible. This means taking a look at the company's customer support system.
Do they have a phone number or live chat? How quickly do they respond to questions? The best vendors will have a good customer support system in place and will be more than happy to help you with any questions or concerns you may have.
Additionally, take a look at the vendor's shipping policy. How much does shipping cost? How long does it take for orders to be processed and shipped? The best vendors will have a clear and concise shipping policy that's easy to understand.
SARMs For Sale F.A.Q.
Do you still have questions that have been left unanswered? Please take a minute to go over our SARMs for sale F.A.Q.
Where Do You Recommend Buying SARMs?
We've tried many sources, and hands down, Chemyo is the best option out on the market right now. Chemyo offers a wide range of SARMs and other nootropic compounds, all of which are backed by a third-party certificate of analysis. This means you can trust that you're getting a quality product that'll arrive on your doorstep within a few days.
How Much Do SARMs Cost?
Like any product, it all depends on quality, size, and the vendor but—in most cases—expect to spend anywhere from $40 to $70 per shipment.
If you're ordering internationally, expect to pay a little more for shipping unless you spend enough to qualify for free processing. A 30- or 50-mL vial of SARMs should last at least a month, though, so it's generally worth the cost.
How Do You Know if Your SARMs are Real?
The best way to know for sure if your SARMs are real is to buy from a qualified and verified vendor. These vendors will have their products regularly tested by a third-party lab and will be able to provide a certificate of analysis.
This certificate will list the purity and potency of the SARMs so you can be sure you're getting what you paid for.
Do SARMs Need a Post Cycle Therapy (PCT)?
It's an absolute must to use a post-cycle therapy (PCT) after taking SARMs. This helps to ensure that your body can properly recover and restore its natural hormone levels, which are usually affected by the SARM.
This involves taking a supplement such as Rebirth PCT by Huge Supplements, which can help your body transition back to a healthy level of testosterone.
Rebirth PCT is the best SARMs PCT on the market, and we highly recommend buying a supply before you start your cycle. That way, you're prepared and ready to handle any possible side effects. It's made from a combination of science-backed ingredients clinically proven to restore test levels.
Final Thoughts on Buying SARMs
When it comes to finding the best SARMs for sale, it's essential to do your research. This means taking the time to read u0073er reviews, compare prices, and find a reputable vendor.
By doing your research, you can be sure that you're getting a quality product that will help you see the results you're looking for.
When you're ready to buy, we recommend getting your SARMs from Chemyo. They are the industry leader with reputations for excellence and certificates of analysis to back them up.
Then, after completing your cycle, be sure to take a PCT, such as Rebirth PCT by Huge Supplements. This product will restore your body's natural hormone levels, which in return helps you hold onto the gains you've made.
Note: The above is sponsored content. Men's Journal is not endorsing the products featured above
For access to exclusive gear videos, celebrity interviews, and more, subscribe on YouTube!