If you haven't yet heard of Canadian pro snowboarder Niki Kelly, you will. 2019 marks her rookie year on the Freeride World Tour and she is poised to have a promising season.
In addition to her ability to shred big lines, Kelly – who lives in Golden, B.C., home to Kicking Horse Mountain Resort – already knows a thing or two about staying fit while living on the road. After all, she calls a Sprinter van home. She's also vegan, which makes her food options a bit more limited while traveling, but she has perfected an eating plan to keep her going during long travel and big competition days.
We sat down with Kelly to get some tips on what she eats to maintain clean energy daily while traveling and training. She shares with us her favorite slope snack recipe, along with some travel and cooking tips that help maximize a healthy lifestyle while on the road.
What do you eat on competition and training days?
I generally eat the same thing on competition and training days, and I try to follow the rule of eating every color of the rainbow. Normally for breakfast I eat my homemade muesli (rolled oats, rolled buckwheat, puffed quinoa, dried cranberries, shredded coconut and pumpkin seeds) with hemp hearts and almond yogurt. For lunch, I normally have a spinach, mixed berry, Vega plant-based protein powder and oat milk shake. After a competition is over, I like to treat myself with dark chocolate. 
Suppers change all the time, but my staples would be ensuring I have some sort of protein (beans, lentils, tempeh) with a bunch of veggies and a carbohydrate. So things like a simple stirfry, salad or a Mexican-inspired dish like a veggie bean burrito or chili, or lastly a homemade lentil vegetable soup.
Do you in indulge on rest days?
I like to treat myself with vegan nachos or pizza.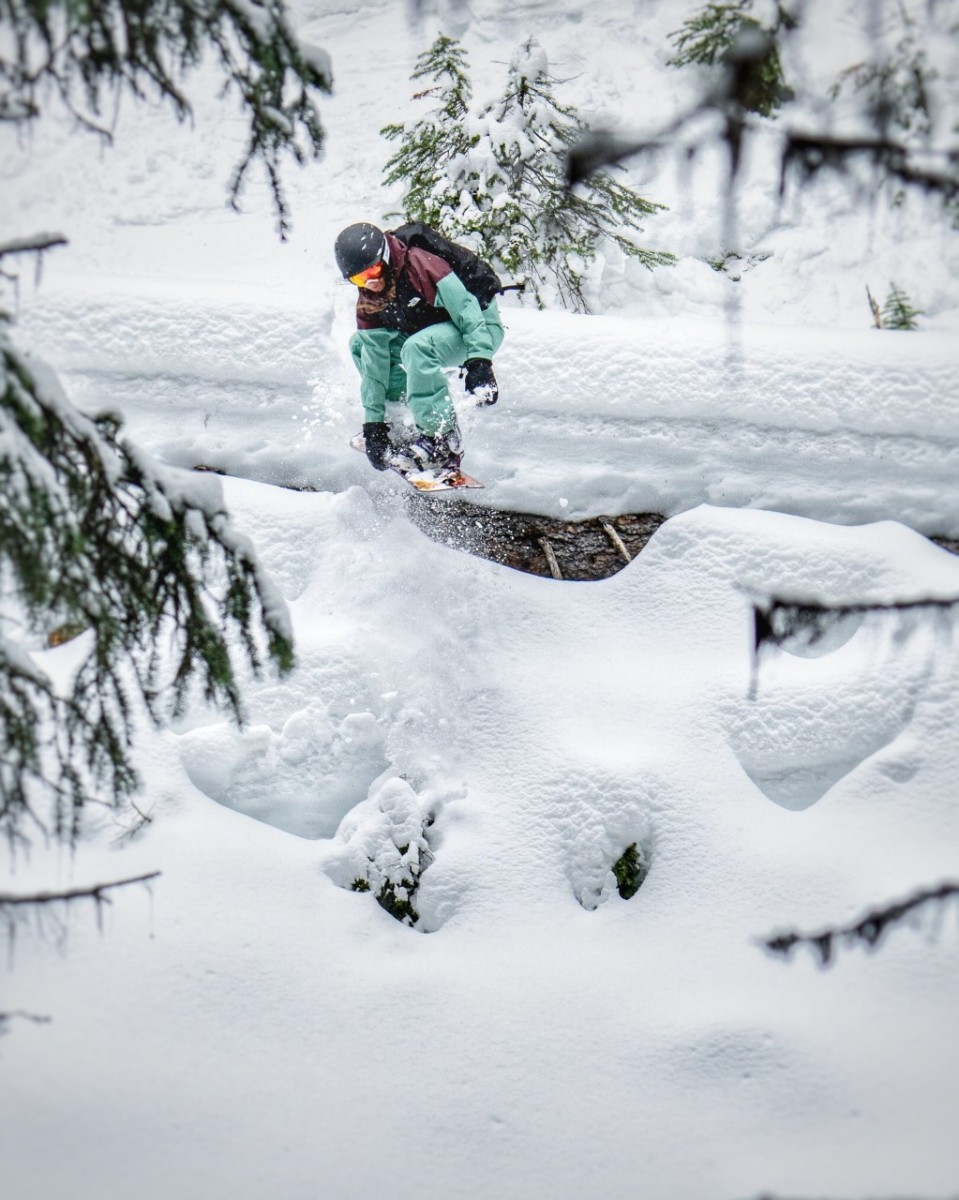 How do you keep up your immunity while you travel?
To keep a strong immunity I believe drinking lots of water is key; I also like to drink ginger/lemon teas. I will usually bring my own trail mix for an on-the-plane snack, as well. Most importantly, I make sure to get up, walk around and stretch regularly while waiting at the airport or while on the plane.
What are your vegan staples?
Beans and lentils. They are packed with several essential nutrients like protein, fiber, iron, folate and magnesium. Other staples are plant-based milk (like fortified oat milk), vegetables and tempeh.
What are your must haves? 
Dark chocolate and hemp hearts.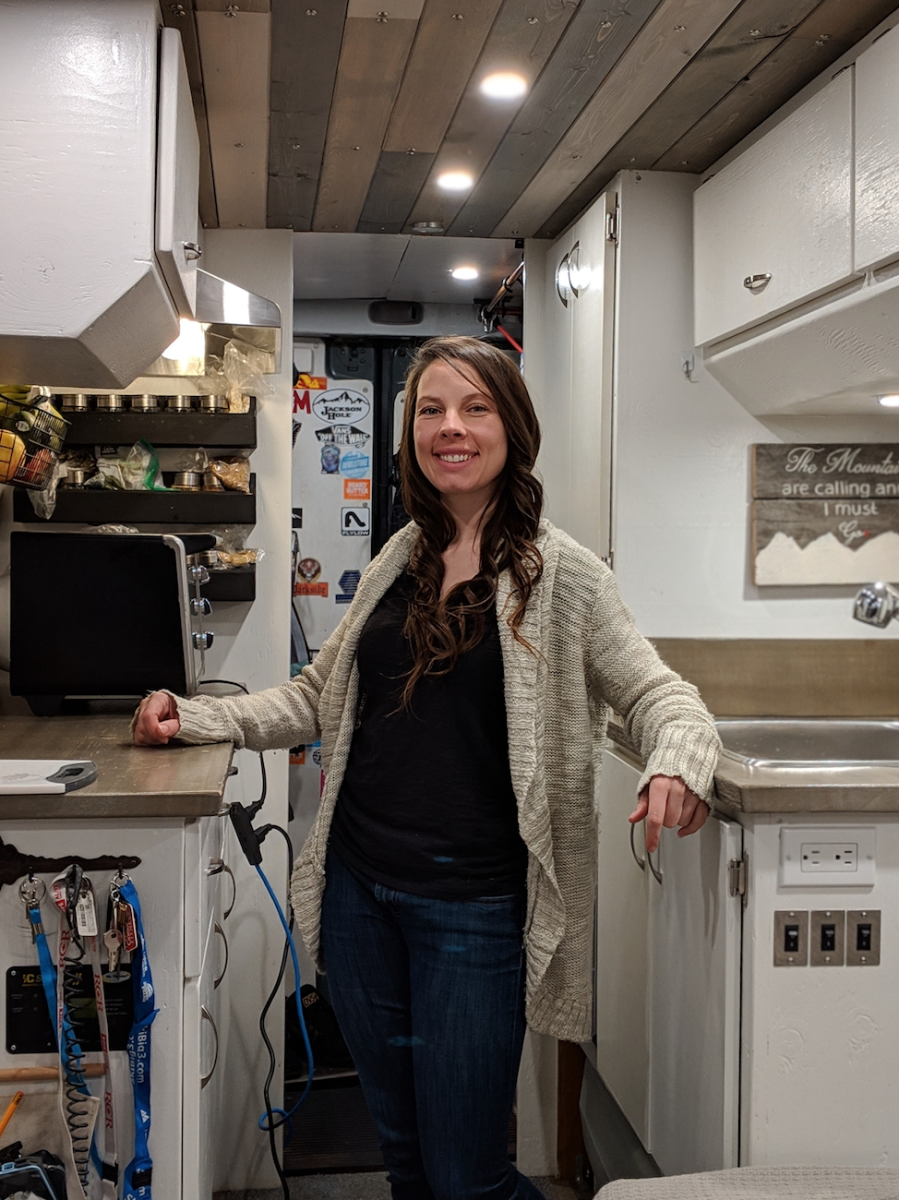 What's your advice for cooking in a van?
Never cook something stinky inside. Use low heat and timers. We use an induction cooktop rather than a propane stove top to cook most things, and we also use a toaster oven that runs on a generator. We have a range with a charcoal filter to help with smells, but we go outside to sauté onions and garlic because they are quite smelly.
Niki Kelly's Vegan Energy Bites
Ingredients
-1 cup oatmeal
-1/3 cup maple syrup
-1/2 cup peanut butter or almond butter
-1/2 cup vegan dark chocolate chips
-1 tsp vanilla extract
-1 tbsp chia seeds
-2/3 cup coconut flakes, toasted
-1/2 cup flax seeds, ground
Instructions
-Mix all ingredients together and then start rolling spoonful's of the mixture into balls.
-Chill in the fridge for a minimum of 1 hour (or "cheat" like Kelly, and press it all into a square baking pan lined with parchment paper and then cut into squares).
-Enjoy!
For access to exclusive gear videos, celebrity interviews, and more, subscribe on YouTube!