Men's Journal aims to feature only the best products and services. We update when possible, but deals expire and prices can change. If you buy something via one of our links, we may earn a commission. Questions? Reach us at shop@mensjournal.com.Sponsored content
Whenever people want to get into shape, they think they have to sign up for a membership to a gym. And it makes sense. All the equipment you could need is there. If you go with a friend, the social element can help you out. But gyms tend to be really crowded, overpriced, and just plain out of the way if you're having a busy and stressful day. That's why a lot of people have been building themselves a nice little home gym these days.
Having a home gym is the height of convenience. Not having to leave your home to go to a place that is jam-packed with people, always using the equipment you're waiting to use, at prices that are just too much for what they offer is really amazing. If you got the space, you can really get yourself quite the effective space going. And if you have the space, you should pick up a home power rack.
What is a power rack you may be asking yourself? Well, it's a big little station that allows you the space to do all sorts of workouts. Depending on how they are built, you can do dips and pullups, and pulldowns, amongst many other workouts. Some are more basic than others, while others come jam-packed with equipment and features. They really add a level of dynamism to a home gym that really can't be missed.
Now, there are all kinds of power racks out there for you to pick up. For anyone looking to build up their muscles and getting more powerful, you really shouldn't go without one in your home gym. That is why we went out and picked the 5 best power racks for your home gym. Each one is picked for a different reason, which should make it even easier for you to choose which works best for you. So scroll on down and check out the selections that are sure to be a home run.
Vanswe Power Rack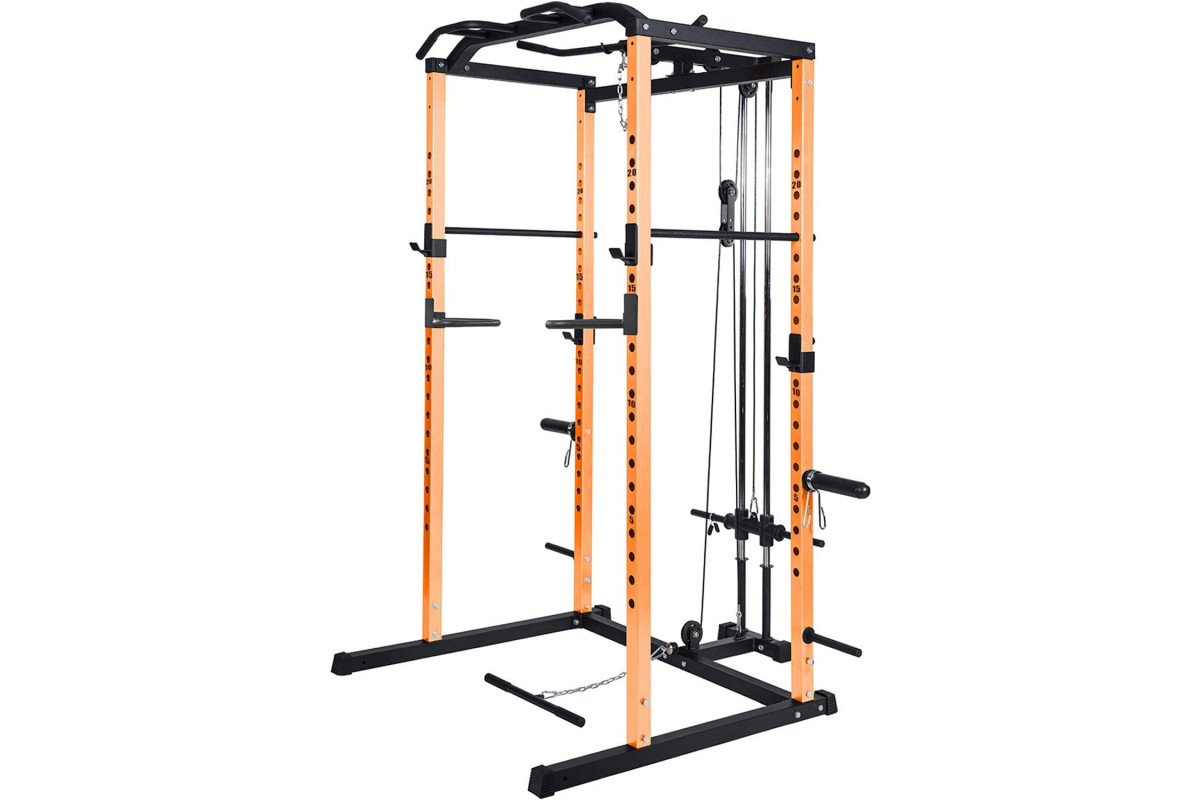 The durability of this is stunning. You can work out as hard as you want without worrying about it crumbling on you. This can handle up to 1000 pounds of weight. It also offers up a ton of workouts on its own and also thanks to the accessories it comes with, like the pulley system. All of which comes in a pretty affordable packing for what it is. This may cost you some money but it's going to give you what is basically an entire workout routine in one package. Consolidate your home with this streamlined and sturdy piece of equipment right now for the best results possible.
Best For: Versatile
Get It: Pick up the Vanswe Power Rack ($500) at Amazon
Get it!
Er Kang Power Cage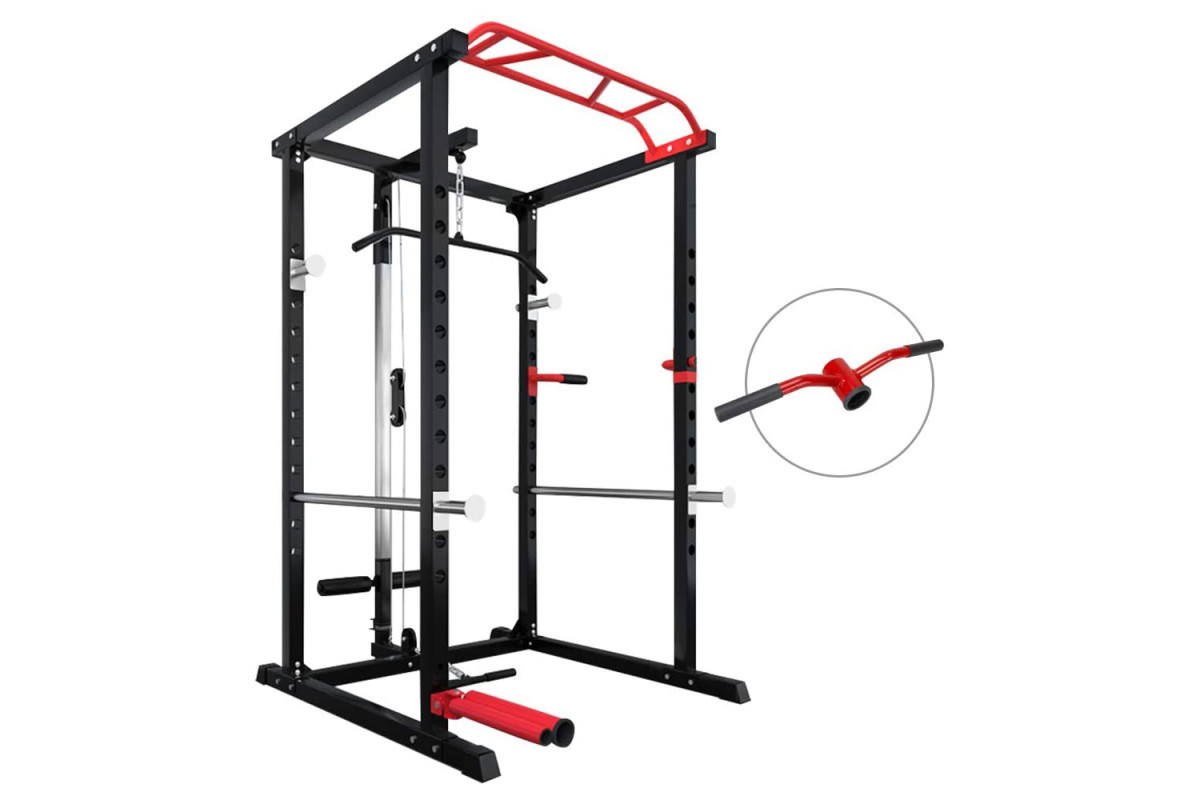 If you want a great power rack with the trimmings that are pretty close to Vanswe, then this Er Kang Power Cage will suit your needs in a wonderful way. The pricing maybe just a tad higher than the Vanswe, but it's close enough. But you won't be too bothered with the price when you see how strong it is. This is a magnificent piece of equipment. It'll offer up an entire gym's worth of workout routine for you to do in one little area. Like the Vanswe, it can handle 1000 pounds of weight. Which means it can handle your workouts like a boss. With the accessories it comes with, you'll have most of what you need to make the most of your at-home resistance training.
Best For: With Pull Down Cable
Get It: Pick up the Er Kang Power Cage ($480) at Amazon
Get it!
Papababe Power Cage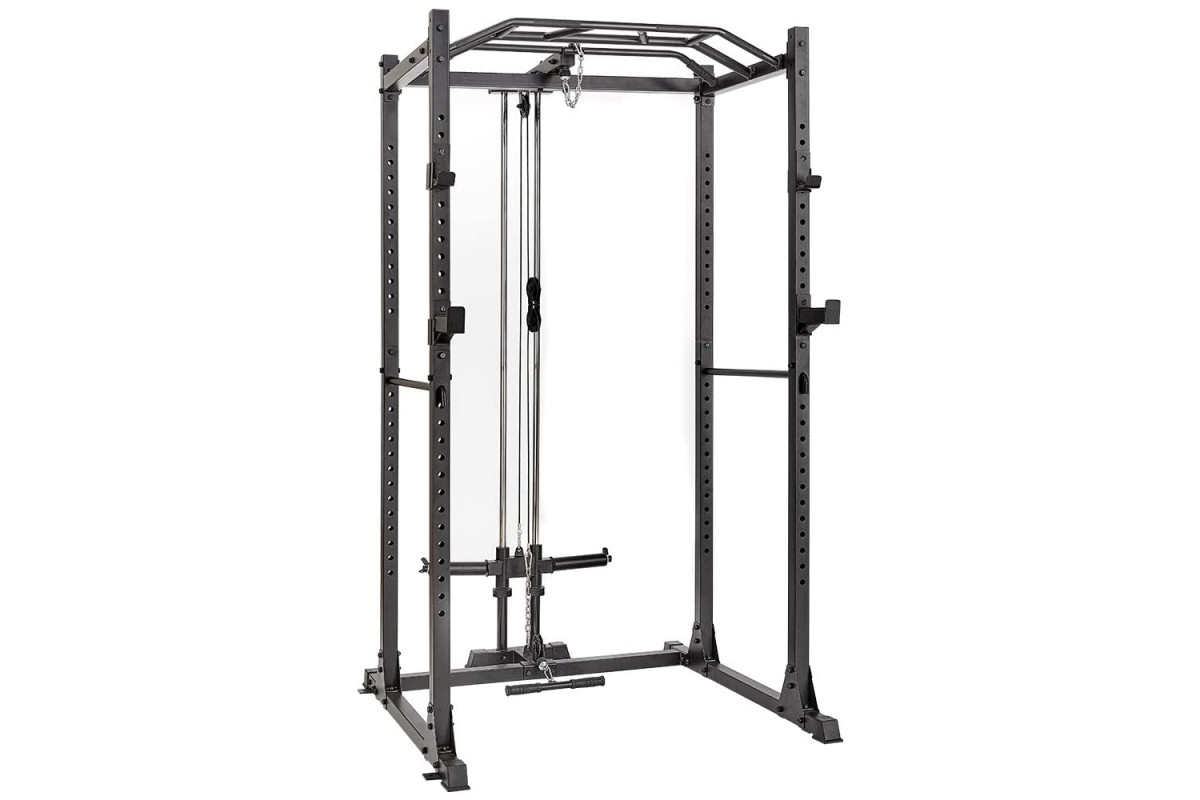 Some power racks are made to handle lesser weight loads, for beginners and such. Not great if you're looking to really up the power load of your workouts. Luckily, you won't have that problem with this Papababe Power Cage. This bad boy can hold up to 1200 pounds of weight, which means you can work out without a care in the world. It'll hold up for a long time. Add a bench to the accessories it comes with and you'll be building up your body like a champ in no time.
Best For: Heavy Weights
Get It: Pick up the Papababe Power Cage ($440; was $500) at Amazon
Get it!
Fitness Reality Power Cage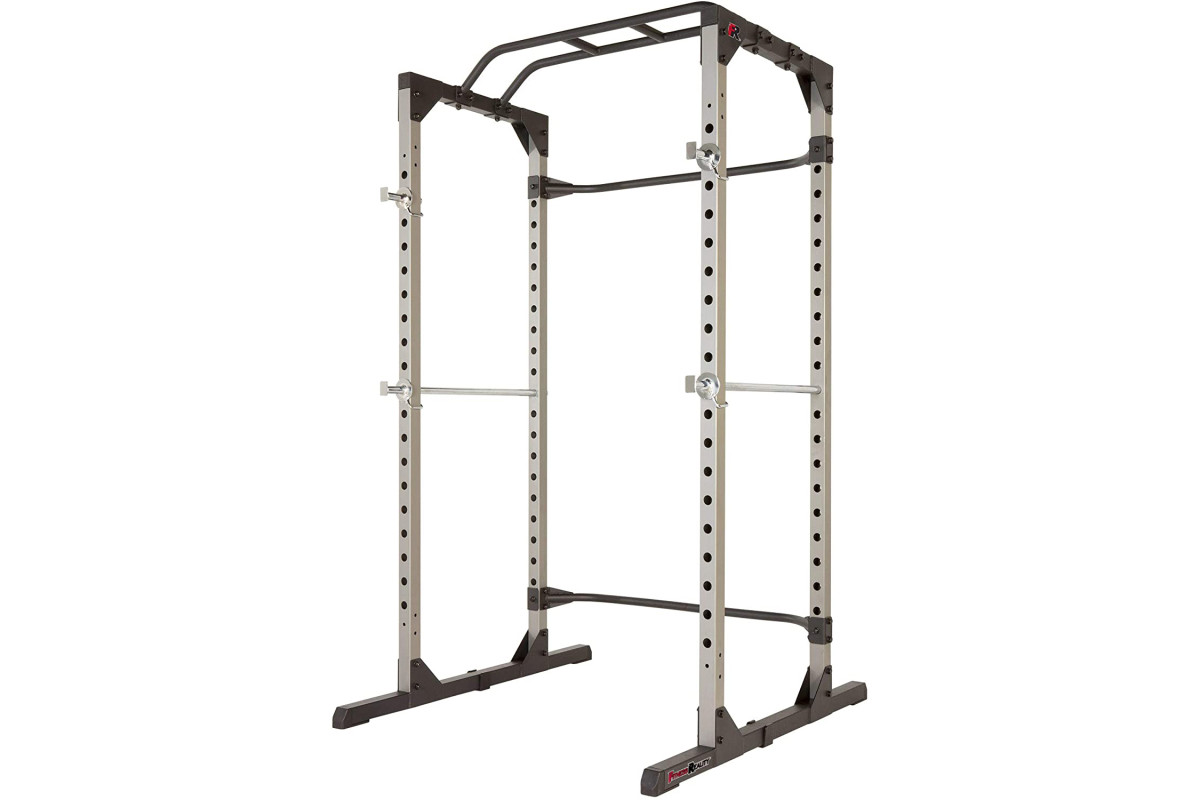 Looking to add a power rack to your home gym without spending too much money? This may be a base model with none of the trimmings, but it comes at a much lower price than the other models so you can build it up over time. That way you're at least starting from a Power Cage that you can trust from the word of others. Get started with this bad boy and see where things are monetarily down the road and maybe you can upgrade. But for now, you'll be doing some good work with this in tow.
Best For: Budget Under $300
Get It: Pick up the Fitness Reality Power Cage ($299) at Amazon
Get it!
BEST BASE MODEL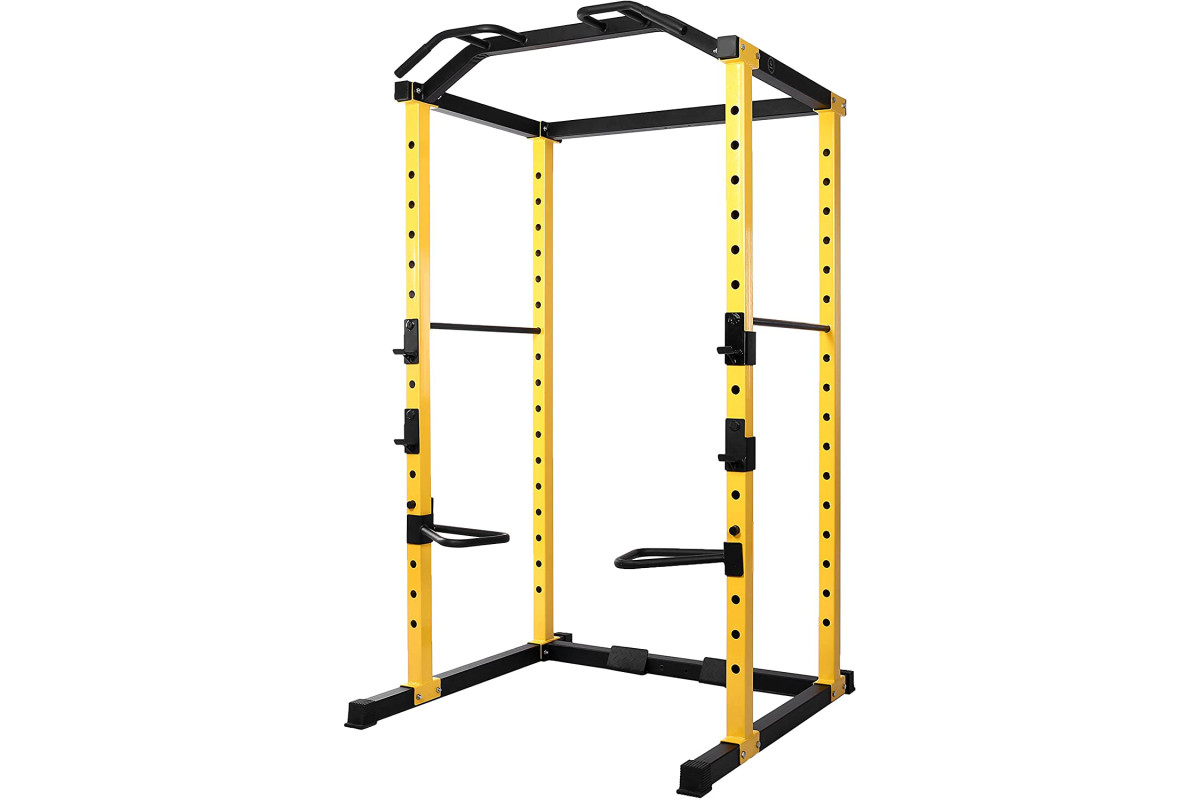 If you aren't looking to spend as much money at the moment, then you'll want a base model Power Cage. Something that is as good as the others but without all the accessories as the others come with. That way you can get the cage in the house and build it up over time as you wish. And if you want a great base model, then you should go with the HulkFit Power Cage. This will handle any workout you throw at it and it'll handle it for a good long time. This sturdy little piece of equipment will be a welcome and effective addition to any home.
Best For: Beginners
Get It: Pick up the HulkFit Power Cage ($299; was $385) at Amazon
Get it!
Check out the Daily Deals over at Amazon
Check out the great products and gear we recommend to Men's Journal readers
For access to exclusive gear videos, celebrity interviews, and more, subscribe on YouTube!