The human body uses the same approach to fortification as an engineer who's building a tower in an earthquake zone does. It employs a sophisticated array of muscles and tendons to bolster the spine and relieve the stresses placed on it by everyday life. So protecting your spine really means strengthening your back, among them the largest muscle, the latissimus dorsi [1]; the obliques and other muscles along the lateral line [2], as well as your glutes [3], which are involved in posture and stride.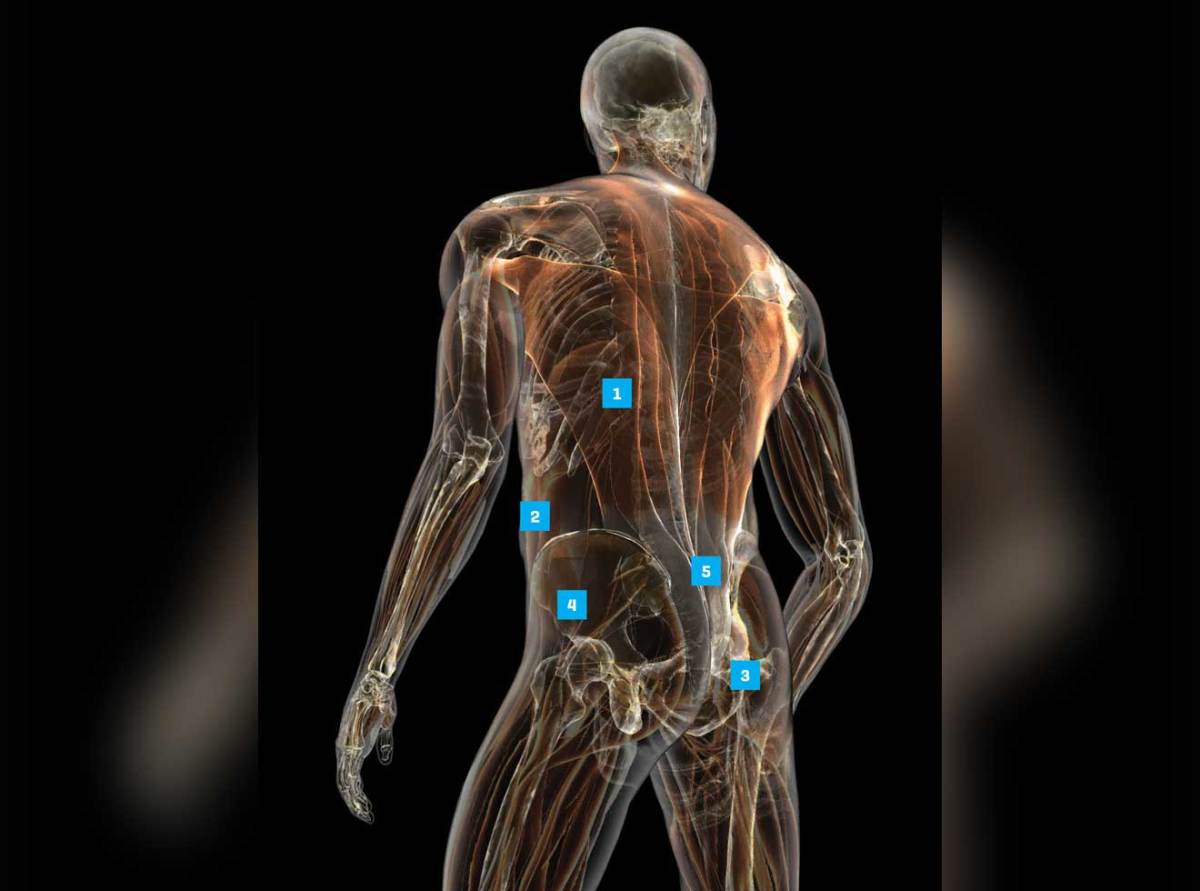 It's also important to incorporate stretches to hit tissues that get tight, such as the iliac crest [4] and lower back [5]. But remember, the torso is a 360-degree machine, meaning your core is just as important, especially as you age, McGill says.
Scroll down for an expert-endorsed back and core strength and stretching routine. This 6-move circuit incorporates flexibility and strength exercises to help ensure you back muscles are strong and supple, says Eric Leija, senior kettlebell coach with Onnit Academy in Austin, Texas.
How to Do the Best Back Circuit
Do 6 to 10 reps of each move using a 12-kg (26-lb) kettlebell, and do the whole circuit 3 times. If your form falters, skip that move or drop down in weight. Do this workout twice a week.
Note: This workout's for prevention, not if you're already injured.
For access to exclusive gear videos, celebrity interviews, and more, subscribe on YouTube!