In his 2009 bestseller, Born to Run, Christopher McDougall wrote about a tribe of extreme runners, deep in the Copper Canyon of northwest Mexico, who showed the world the forgotten benefits of barefoot running. In his new book, Natural Born Heroes, McDougall unearths another band of extreme athletes, this time in the Mediterranean during the Second World War. In 1941, an unlikely strike force of intellectuals from Britain and sheepherders from Greece kidnapped a Nazi general on the then-German-occupied island of Crete. They spent the next month evading Hitler's troops, turning the island into one big playground: running, climbing, and vaulting around the rocky hillsides. "There was an entire tradition of phenomenal indigenous runners," McDougall says. "I thought, 'How did those guys do it?' "
With the help of a local guide, he retraced the fighters' escape route in Crete, attempting to move across the natural landscape as they did. "I realized we've forgotten about mobility," McDougall says. "It makes sense for gyms to have people in one place, moving from one exercise to another, but what's lost is that humans by nature are random in their movements." His wide-ranging research explores everything from notions of heroism in ancient Greece to the undervalued strength of the body's connective tissue known as fascia. "We're now in a world of gigantic X-Men superheroes," says McDougall. "But the Greeks didn't believe that the hero was the toughest guy in the room. He was the best-equipped guy — the smartest, most clever, and most agile."
What was so heroic about the kidnapping of the German general?
World War II warfare was about weapons and blood. And here you have these guys, not soldiers but old-fart British academics. The only reason they're there is that they happen to speak ancient Greek. And they say: "Instead of killing another person, let's make that person disappear. Let's do a magic act. Let's baffle the shit out of Hitler."
How did they outwit the Nazis?
It's the whole concept of ancestral fitness ­— the ancient Greek messengers were living off the land and foraging for wild greens that have far more caloric punch than processed foods. These guys had pissed-off Germans on their tails on a very small island. They had to grab food and rest when they could and constantly move.
What role did parkour play?
It is now seen as something dreamed up in France in the '80s. But it's the same natural genius reappearing again and again. It's the idea that humans can dominate the landscape.
You took a pretty bad fall coming down Mount Ida.
It's one of those things where you learn by fucking up. I took a spill and started sliding down the mountain. It wakes you up.
What's the deal with fascia?
Your entire body is webbed with connective tissue called fascia, from your toes to the top of your head. It's sensory: It picks up information and responds to it. When you watch rock climbers do amazing things, that's not muscle — that's fascia.
How has writing this book changed your approach to fitness?
If I go for a run and it gets too comfortable, something's wrong. The other day I was on a run, and the road was icy. I felt myself slowing down and taking my time. Then I saw a creek next to the road, and I charged into it for a quarter mile. There was a moment when I thought, "This is a fucking mistake," but it wasn't that cold and it was exhilarating. You suddenly feel way more capable than you did a few minutes earlier. Now I feel unstoppable.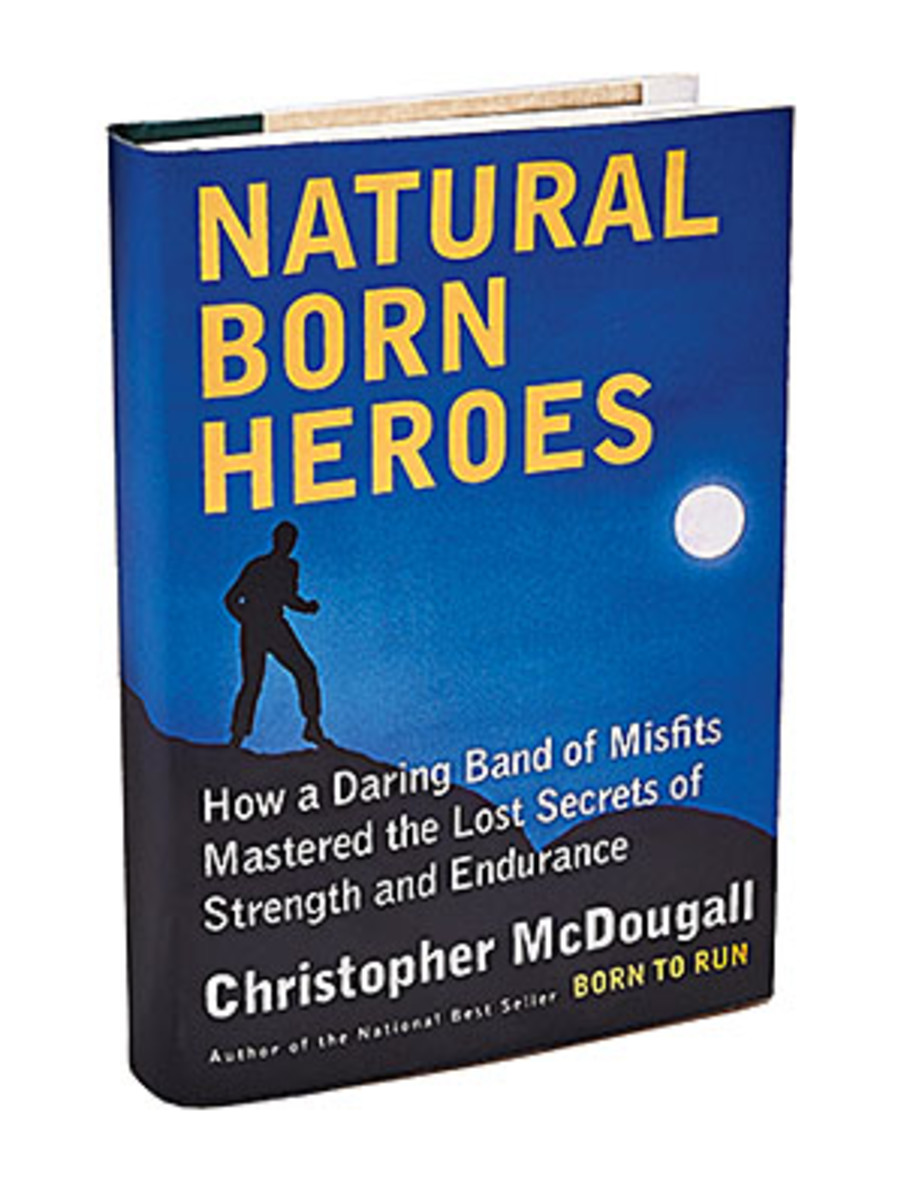 For access to exclusive gear videos, celebrity interviews, and more, subscribe on YouTube!