Tom Brady has hit another NFL milestone.
After orchestrating the greatest comeback in Super Bowl history, the New England Patriots quarterback will be featured on the cover of Madden NFL '18. The newest edition of the long-running video game will be released on Friday, August 25, on Xbox One and PlayStation 4.
Brady has never been featured on the cover of the game, and, although over the years some have called appearing on the cover the "Madden Curse," Brady isn't worried:
"The Madden NFL '18 cover is a great honor for me," Brady said in a press release from EA Sports. "Especially since I have been playing the game since growing up next to EA headquarters in the Bay Area. I'm not one to believe in curses, so I'm ready to take the challenge head on like always. It doesn't stand a chance!"
Here's the cover: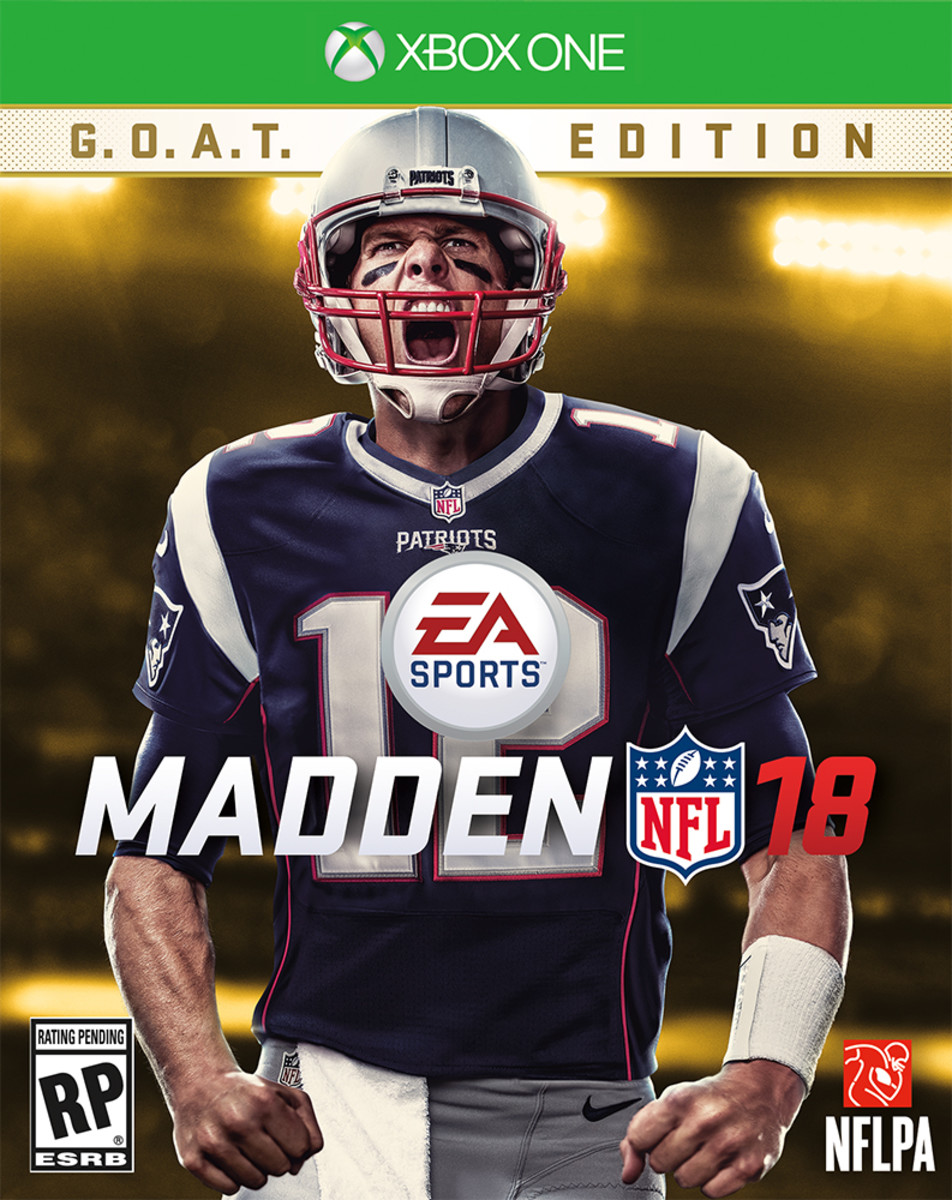 The new edition features the Frostbite game engine, and will offer the most realistic gameplay, crowds, stadiums, and mechanics that there's ever been in a Madden game.
See the gameplay:
Fans of the game will have the option to pre-order two versions of the game: The G.O.A.T Edition of Madden NFL '18 and the standard version. The G.O.A.T. Edition gives fans the chance to have three-day-early access to the game before its release, while the standard version will give fans an elite player to use for their "Ultimate Team" and five Squad Packs.
Brady takes over the cover after his teammate Rob Gronkowski appeared on it last year.
Will the curse come back to haunt Brady down the line? Only time will tell.
For access to exclusive gear videos, celebrity interviews, and more, subscribe on YouTube!