If you want the real story, preparing to go high for your first peak-bag is more brains than brawn. Sure, there are some specific exercises that will help you muscle your way up, but it's the "high" in high-altitude that you need to pay attention to most.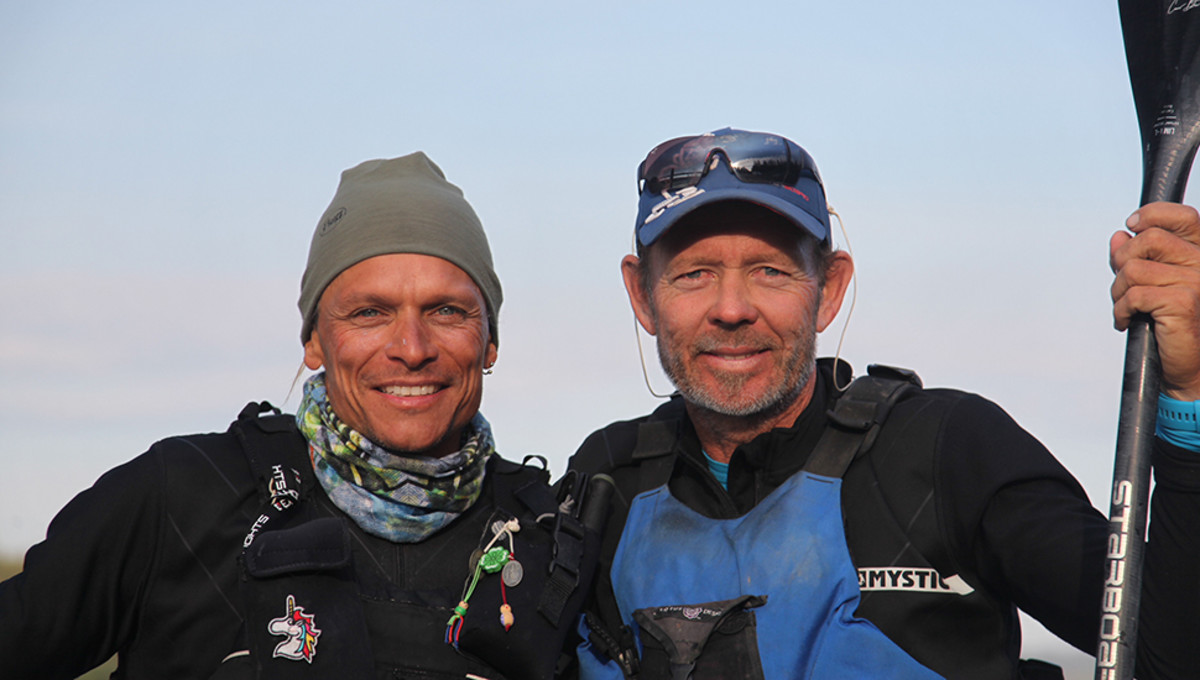 In fact, some of the most physically fit people run into the most trouble on big mountain hikes, says Lloyd Athearn, executive director for the Colorado Fourteeners Initiative. The organization, a partnership of nonprofits dedicated to protecting, preserving, and educating about Colorado's iconic 14,000-foot peaks, is planning an entire video campaign to prevent last year's double-digit deaths on the state's 14,000-foot peaks from ever happening again.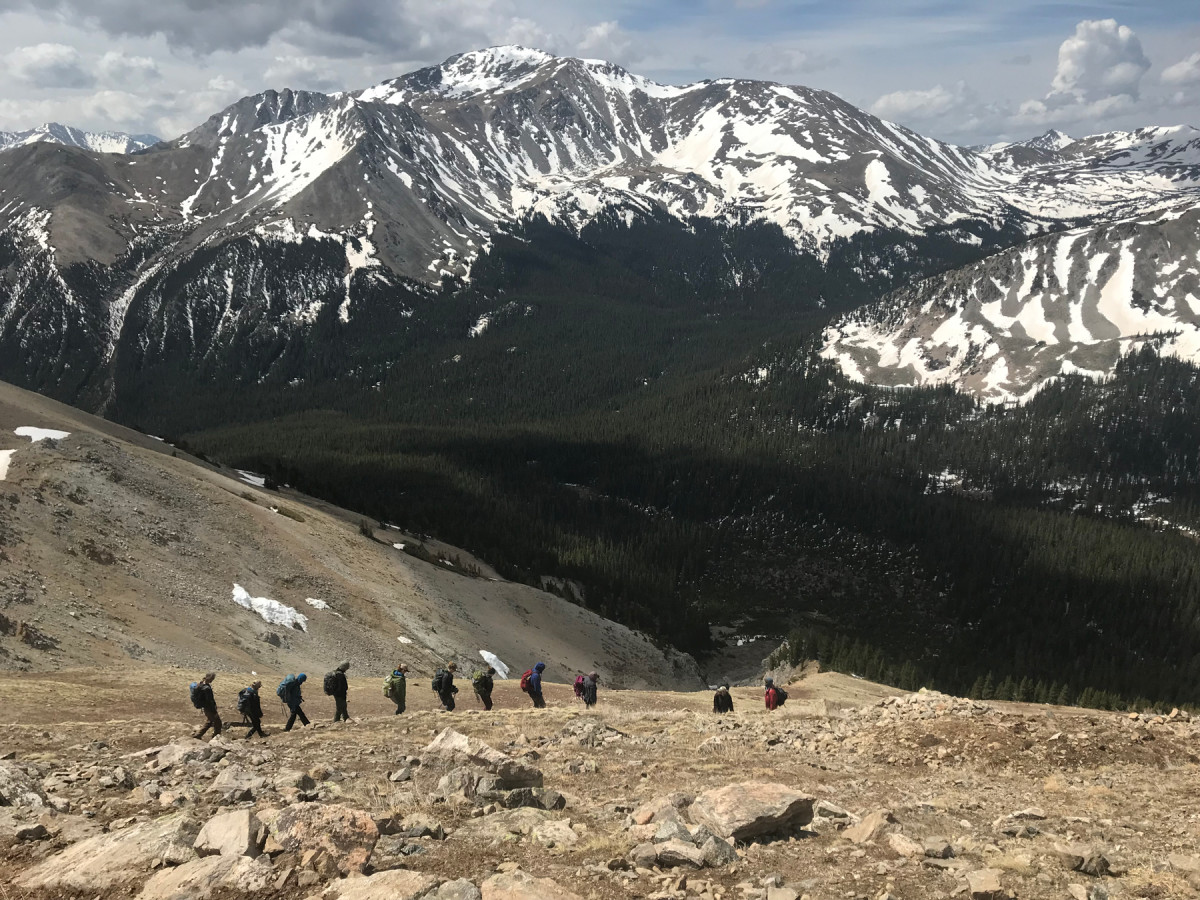 "Super fit people are actually most at risk of getting into trouble. They think that if they're in shape they're OK," he says. "But there is no true training for altitude. You can train your legs and lungs, but if your body doesn't do altitude well, it doesn't matter how many skyscrapers you climb in preparation."
Basic Training for Big Mountain Hikes
That said there are some guidelines for getting in shape before a high-altitude climb. You just need to balance physical training with mental preparation. Because when lightning strikes, you lose cellular service (and your route), someone in your party feels sick, or your blisters get the best of you, having ripped calves will only get you so far up the mountain.
There are all kinds of easily accessible online training plans for tackling your first high-alpine mountain. All suggest a mix of cardiovascular workouts, strength training, and conditioning hikes, as well as a healthy dose of stretching and recovery time. Picking a plan to follow depends on your fitness level. But in general, start training at least two months prior to your first big ascent.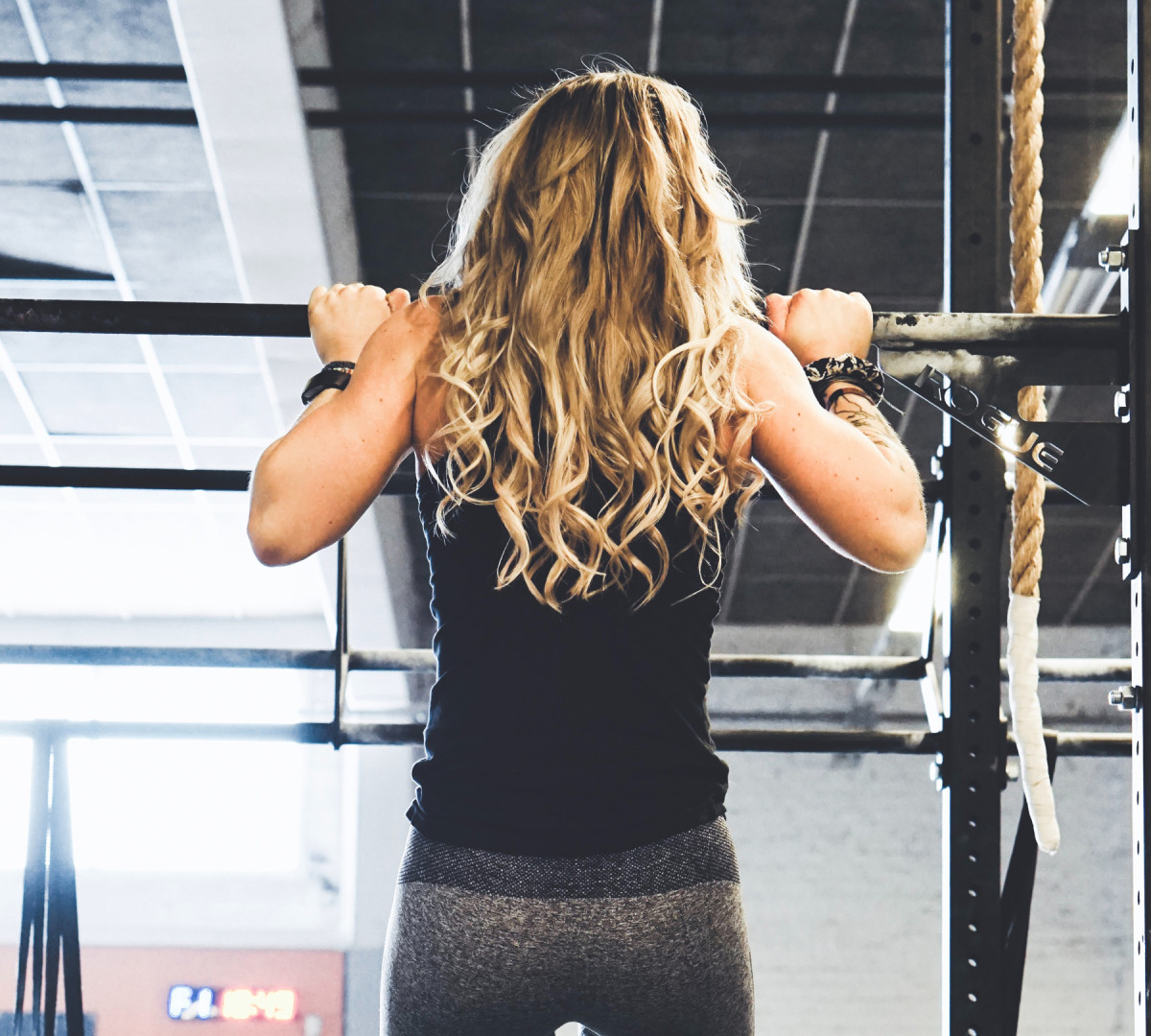 Strength and stretching moves should narrow in on the body parts most taxed during a vertical ascent (calves) and descent (quadriceps). Also imagine carrying a pack, hopping over boulders, and stabilizing on rocky scree. The upper- and lower-body muscles required to navigate these demands are important too.
Start with lunges, adding stability challenges with a Bosu ball as you build strength. Basic squats, step-ups, calve raises, and your favorite abdominal exercises will help create a powerful base for hiking. Low back extensions on a fitness ball will help strengthen the support mechanism for carrying a backpack, along with lat pull-downs, assisted dips, and chin-ups.
Mix It Up
Maximize your cardio training with circuit work. This will boost your baseline endurance and lung capacity, which you'll appreciate when there's less air to breathe at altitude. If you don't have a solid fitness base, start walking or running two times a week right now. If you're already running or cycling (quickest endurance builders) regularly, add in intervals.
For example, speed work – such as shorter, harder busts of 100 to 400 meters – are great. Then find a hill (or appropriate treadmill incline) and do some steep repeats during part of your workouts. Recreating a hilly environment on a StepMill or StairMaster machine will start to condition your legs for climbing.
But taking that workout outside is even better. Plan for weekend conditioning that mimics the hiking motion as closely as possible, with a goal of hitting two to four hours each session.
A sample week could look like this:
Monday: Recovery day, but feel free to stretch.
Tuesday/Thursday: Regular cardio (running or biking, up to 90 minutes); strength and flexibility in evenings.
Wednesday/Friday: Cardio intervals (30-45 minutes); full-body strength exercises (30 minutes); stretching major muscle groups, but especially calves and quads in the evenings.
Saturday/Sunday: Run or hike, adding additional vertical gain and pack weight each weekend.
Training for the Mountain Environment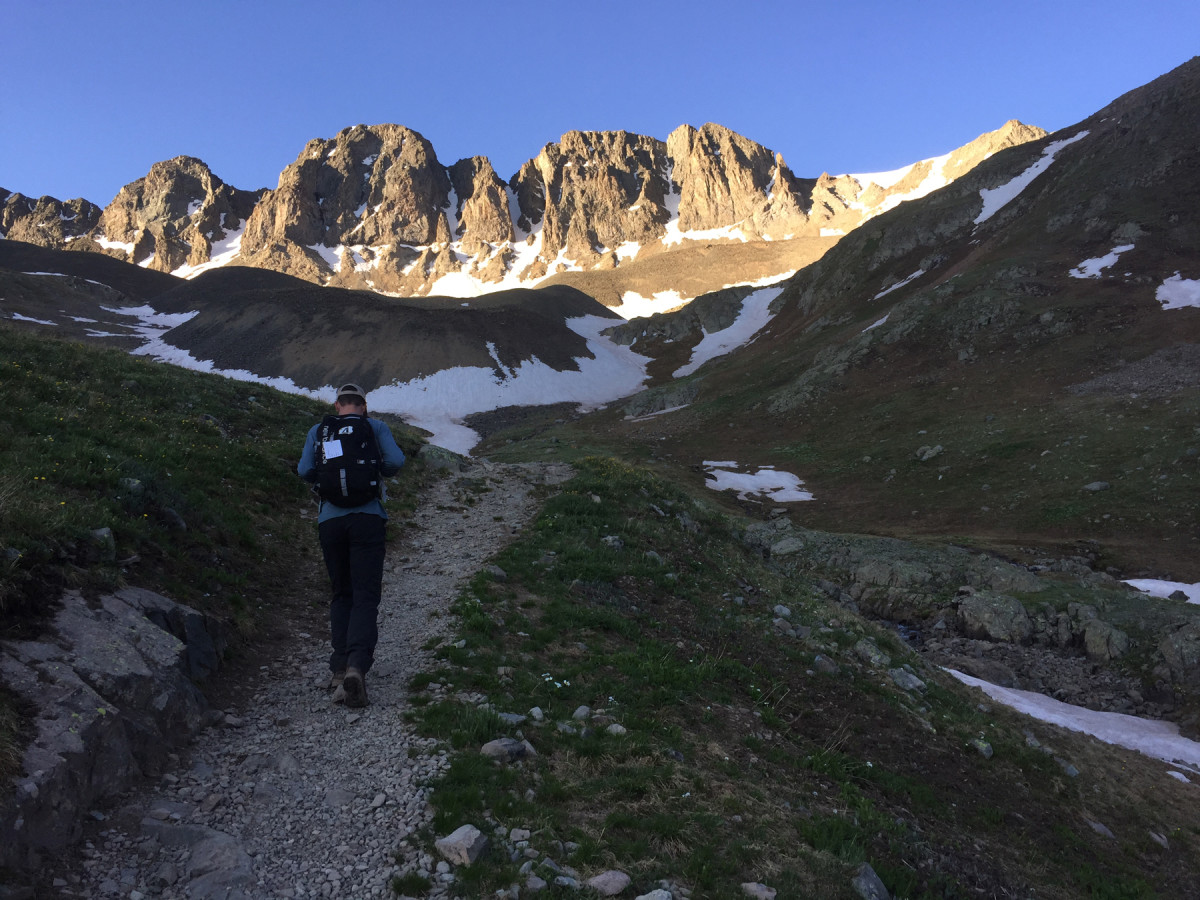 Being physically fit is a great place to start. But lack of oxygen at high altitude can play all kinds of tricks on the body, some with deadly consequences. Learning how to adequately adapt to this environment will be one of your most critical training strategies.
"It's all about separating your physical condition from your ability to deal with altitude," says Athearn. Some bodies, for a variety of reasons, have a harder time dealing with altitude.
Acclimatizing is critical. Not getting the pre-climb timing right could lead to an altitude-related condition like high-altitude pulmonary edema (HAPE). Hikers die from this.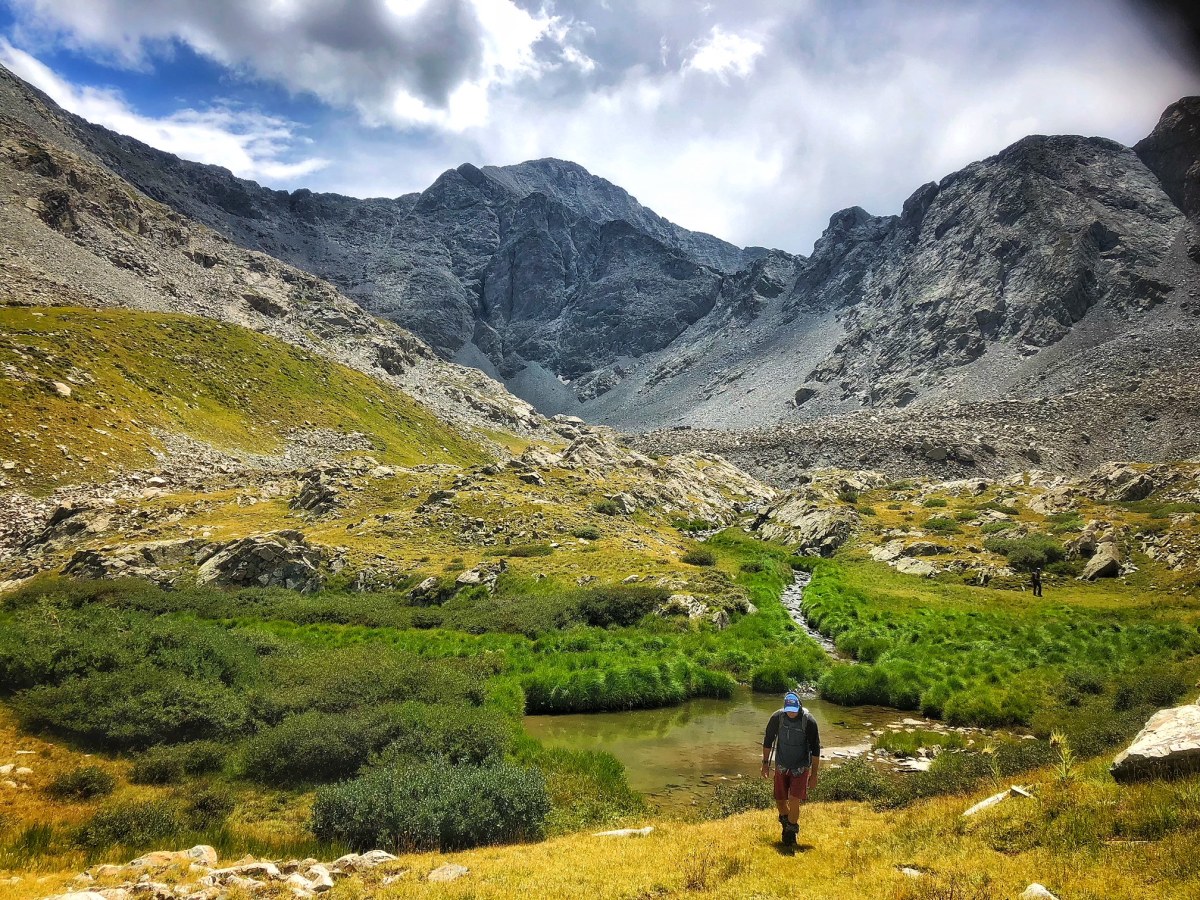 Instead, give yourself at least a day, ideally two, to get used to the altitude by gradually staying at higher altitude. If you fly into Denver from the Midwest, for example, stay in the city that night. Then sightsee in the closest mountain town to your peak the next day. Then start your hike very early the third day.
That's one of the top tips, according to Jon Kedrowski, who has climbed and camped on every 14er in Colorado and writes and speaks about high-altitude hiking.
"Start early – I mean before the sun comes up," he says. "This way you can be near treeline for amazing sunrise views and colors, and have plenty of time to be on top before the weather changes and afternoon storms arrive," he says. "A good rule of thumb is to be at treeline by noon, but 11 a.m. is even better."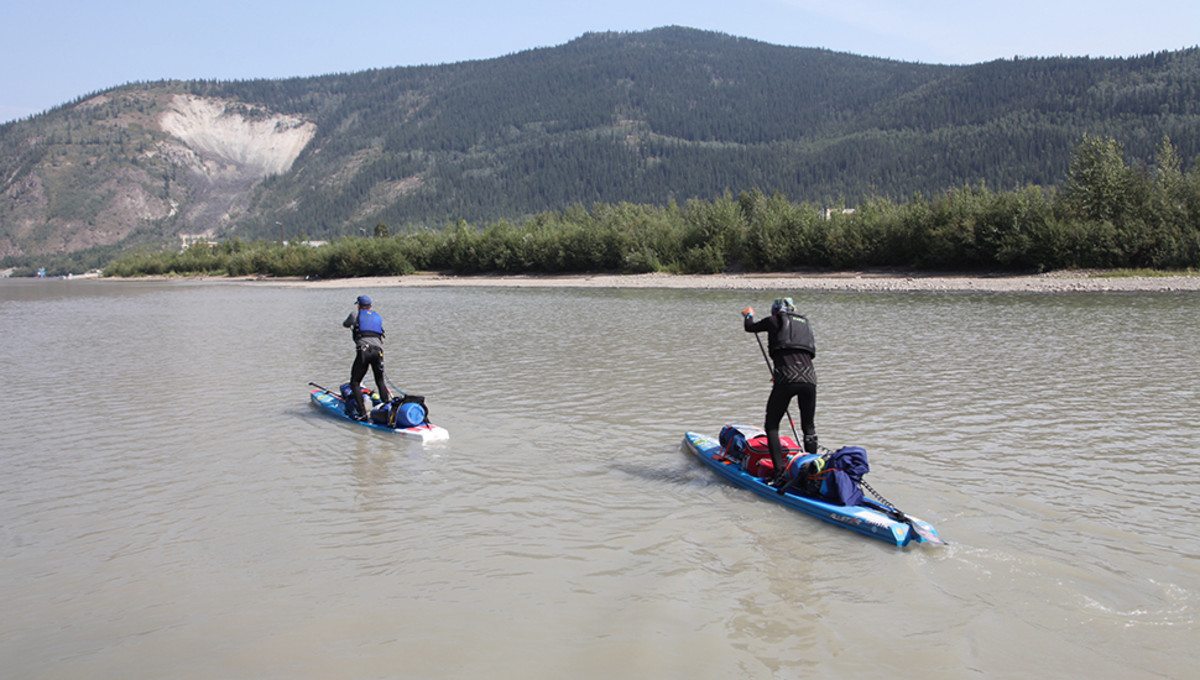 A few more sound pieces of advice will ensure all your physical training has the chance to pay off. The first: "Water, water, water! Carry 3 liters of water, and one of those liters should be some sort of electrolyte," he says. "Stop and take breaks to drink often."
The last seems like a no-brainer, but bears repeating. The wrong clothing choices could sabotage your first summit before you leave the trailhead.
"With lots of change in elevation, layering is essential," he says. Don't wear cotton, which won't insulate when wet. Synthetic layers are the best."
"Also, have a waterproof layer just in case, and don't be afraid to bring thin gloves and a winter hat."
This is just the tip of the iceberg when it comes to training to hike at high altitude. Once your fitness plan is underway, start preparing for all the external issues, like route-finding, that require training your brain just as much as your body.
For access to exclusive gear videos, celebrity interviews, and more, subscribe on YouTube!