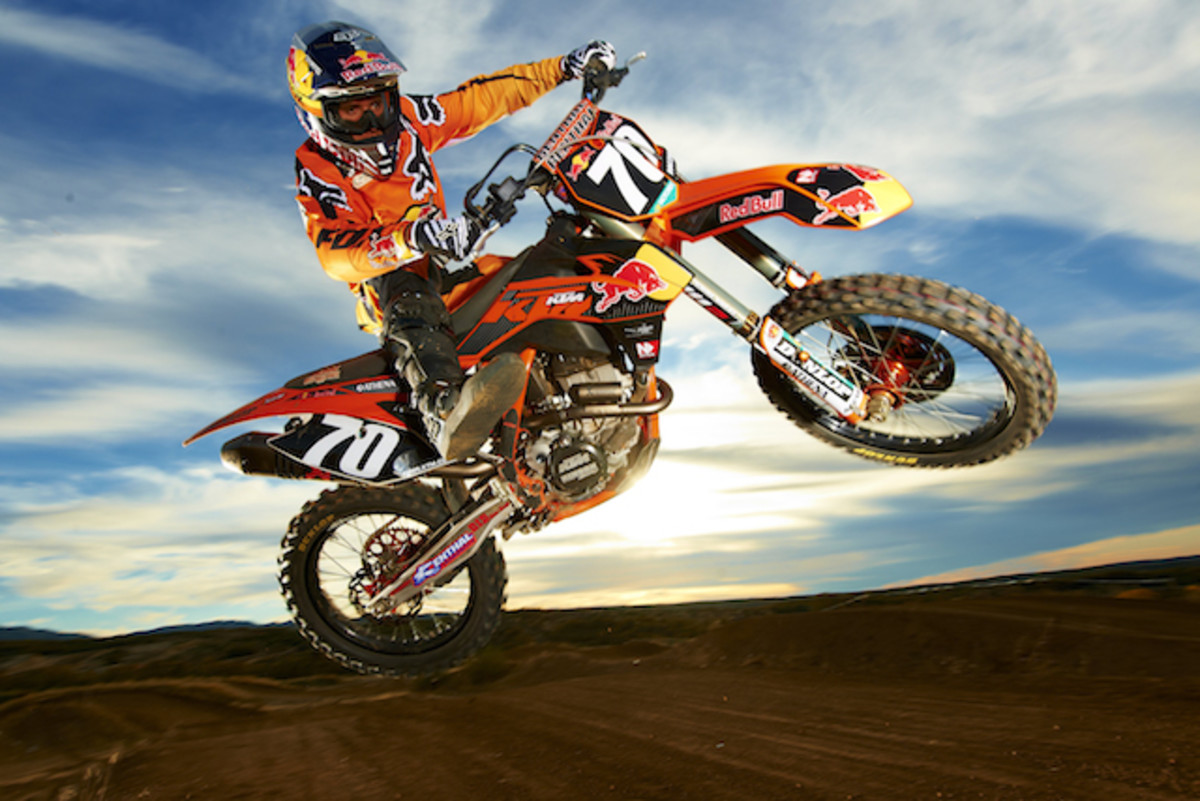 Nineteen-year-old supercross racer Ken Roczen is having a standout year. After winning the AMA Supercross Lites West Series in 2013, Roczen made the jump up to the 450 class for the 2014 season and some wondered how he would stack up against a field filled with past champions like Ryan Villopoto, Ryan Dungey, James Stewart, and Chad Reed, who all have dominated in the 450 category for the past decade. When he burst out of the start gate at the season opener at California's Anaheim 1 in January and won the final, he left the doubters in the dust.
It was a big jump for the Red Bull Teka KTM Factory Racing Team rider and German native, but thanks to a combination of focus and steady training Roczen hasn't let off the throttle. While he will admit freely that exercising in a gym is not his favorite activity, this year he's stepping it up a notch and working with renowned trainer Aldon Baker. As former professional cyclist, Baker has made a name for himself in the motocross world with a past and present client list that reads like a who's who of the sport. Former trainees have included Ricky Carmichael and James Stewart, so Baker's well versed in the physical demands of being on the podium. Currently Baker trains Roczen alongside three-time supercross champion Ryan Villapoto (who currently leads the 450-class point standings in front of Roczen) and lites leader Adam Cianciarulo.
GrindTV recently caught up with both Roczen and his trainer to gain some insight into the workouts and diet of the professional motocross rider. According to Baker, his approach to Roczen's training is not unlike the one he's used for other motocross riders. "I think it's a combination of areas that need to be addressed, and you need to take into consideration the athlete's age, genetics, and previous injures," he explains. "Then I build a plan that improves on weakness from the past. The main factors needed are cardio and usable strength with agility and flexibility. And then maintaining a strict plan with the physical training and the on-track riding."
Riding in circles
Roczen is quick to point out that having the increased strength required to tackle the new bike size has been a huge motivator. "You need to be stronger when you hop on the 450," says Roczen in an interview with GrindTV.com. "You want to ride the bike and not let the bike ride you. You also have to have the endurance. In 450s we're racing 20 laps instead of the 15."
Baker is quick to point out that training seriously is just what Roczen needed to make the jump to the heavier and more powerful bike. "The transition to 450 is tough and requires a lot more strength and agility," says Baker. "Once I had done tests on Kenny, I [knew I] needed to get his leg strength more balanced and work his cardio more. And then [we could] increase the workloads that would be needed to get through a 450 season."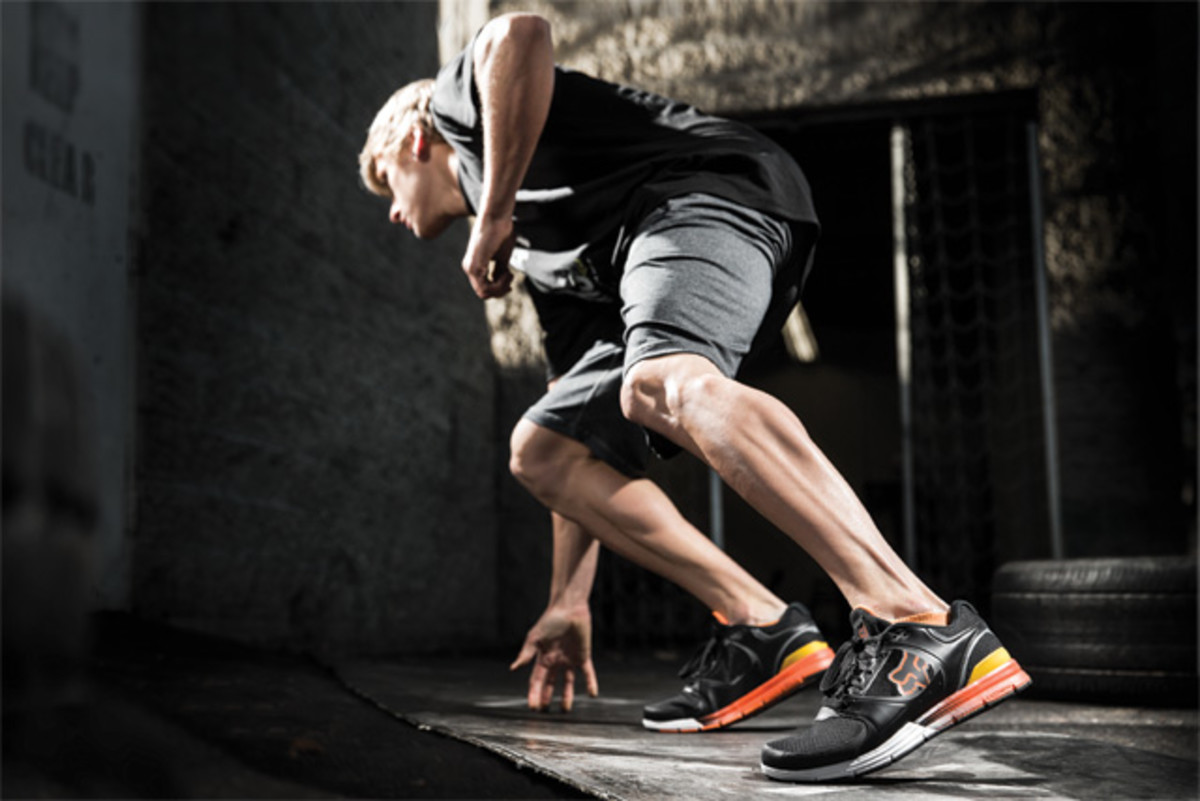 For Roczen, putting in the proper training means he's in the gym or out exercising nearly every day, like it or not. Because the schedule is largely set for supercross athletes, with competition taking place each Saturday night in a new location, all athletes fly into the event on Fridays and back out on Sundays. This schedule allows Roczen to be at home in Florida for four solid days. He's on the dirt bike for practice on Mondays, Wednesdays, and Thursdays, and is working out like a madman in between.
"I'm pretty sure everyone [in motocross] does the same thing," Roczen says. "It's a circle between running, rowing, cycling, and exercise—and obviously riding. And then I let my trainer do the setup: when, how much, and how long. Honestly, I don't like any of the [gym] exercises. Tell me one person that likes exercises. There are so many exercises that we do; it's not like we go do one thing. We're often doing 10 things. I'd say I actually enjoy running—running and cycling."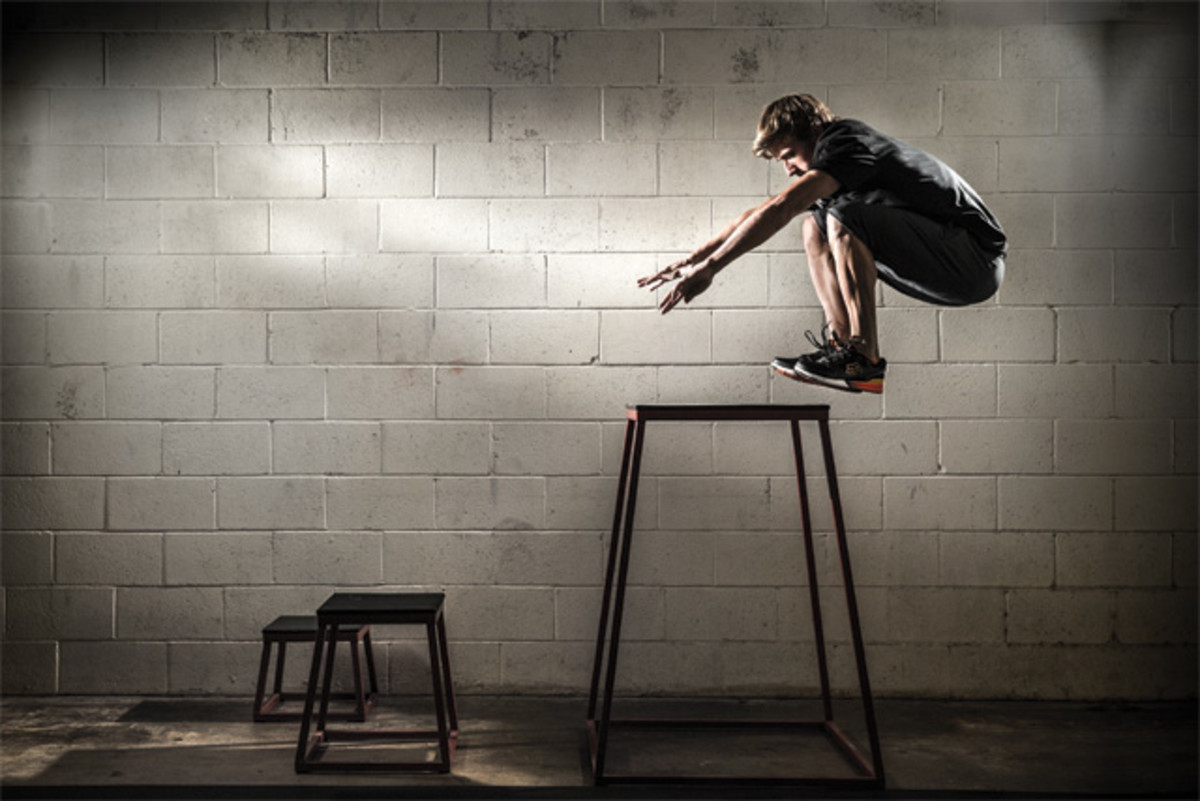 Food for thought
When Roczen isn't out on the bike or in the gym, he's refueling for his next effort. Though Roczen doesn't have any strict dietary restrictions, Baker has given him plenty to think about. "Nutrition is really important for maintaining a healthy body and power-to-weight ratio on the bike," explains Baker. "It's also huge with recovery. I do address his eating habits and plan his meal plans and ratios accordingly. The basics of good nutrition are no fried foods, no sugar and salt, bake or steam vegetables only, and cut out refined carbohydrates like breads and white pastas. Also, no red meat, dairy products, and cheeses—instead, substitute with almond milk and soy products."
Not surprisingly, race-day meals are pretty simple for Roczen. "It's fish or chicken and some rice and vegetables; that's basically always the deal," he laughs. "On race day, we start pretty late. My first practice, I think, is usually at 1 [p.m.] or something, and then we have three practices and the last session ends at about 4:30. After that I'm usually eating something and then I'll actually lay down and take a 20- to 30-minute power nap. After I've slept, I usually go hop on the spin bike and get myself warm and get my heart rate up again for the races.
"I'll snack all day, but obviously nothing bad," he continues. "I like the Nature Valley granola bars or a banana between races, and then [I] try to relax and calm myself down. Then, 20 minutes before I go back out, I'm back on the spin bike. It's not like I'm coming in every time and eating, though. You for sure want to keep something in your stomach, but it's not that I'm eating the whole time. I'll have a bar before lunch, between riding sessions, and then I'll come in from the heat race and have a banana and that's it."
With only five events left this year, Roczen is currently ranked fourth overall in the point standings. This puts him 10 points back from third place, a 26-point deficit from second place, and 49 points behind first. But because a single event win can give a rider 25 points, the season is anything but wrapped. At this point, it's all about racing smart, securing podium finishes, and hopefully coming out on top. And that is where Roczen is hoping his training will kick in.
More from GrindTV
Ryan Villopoto has Supercross lead with six races remaining
Supercross training laps with Ryan Dungey and Ken Roczen
See how motocross superstar Ryan Dungey works out like a madman
For access to exclusive gear videos, celebrity interviews, and more, subscribe on YouTube!