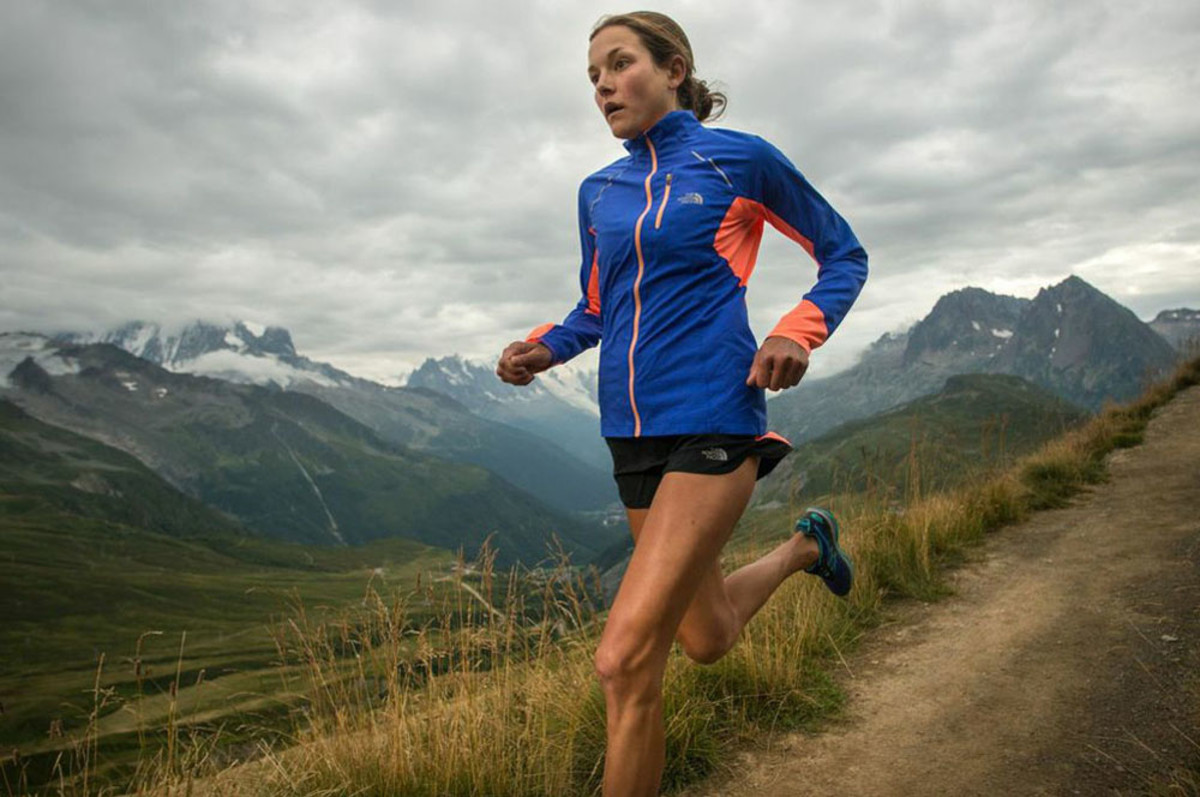 Think racking up 26.2 miles in a marathon is impressive? Allow
Rory Bosio
to knock you off your high horse: As a North Face ultrarunner, she consistently finishes 50- to 100-mile races on steep, mountainous terrain — and she kicks most of her competitors' butts in the process.
She placed second at the prestigious Western States 100-Mile Endurance Run in June 2012 in California, and she placed fourth at the famed North Face Ultra-Trail du Mont-Blanc in Europe's Alps that September.
RELATED: Where to run the ultimate ultramarathon
But take a quick glance at the Tahoe, California-based athlete and you'd never know she's logged some serious hours on the trails — no laboring gait, no aching knees. She's quick and light on her feet, with enough energy to work as a pediatric emergency-room night nurse after a day of training. And her secret isn't really a secret at all.
It's yoga.
"Running is obviously one of the worst sports for flexibility," Bosio told GrindTV. "Lots of contracting and compacting of muscles and joints. Yoga counteracts this by elongating muscles and improving balance, flexibility and equanimity."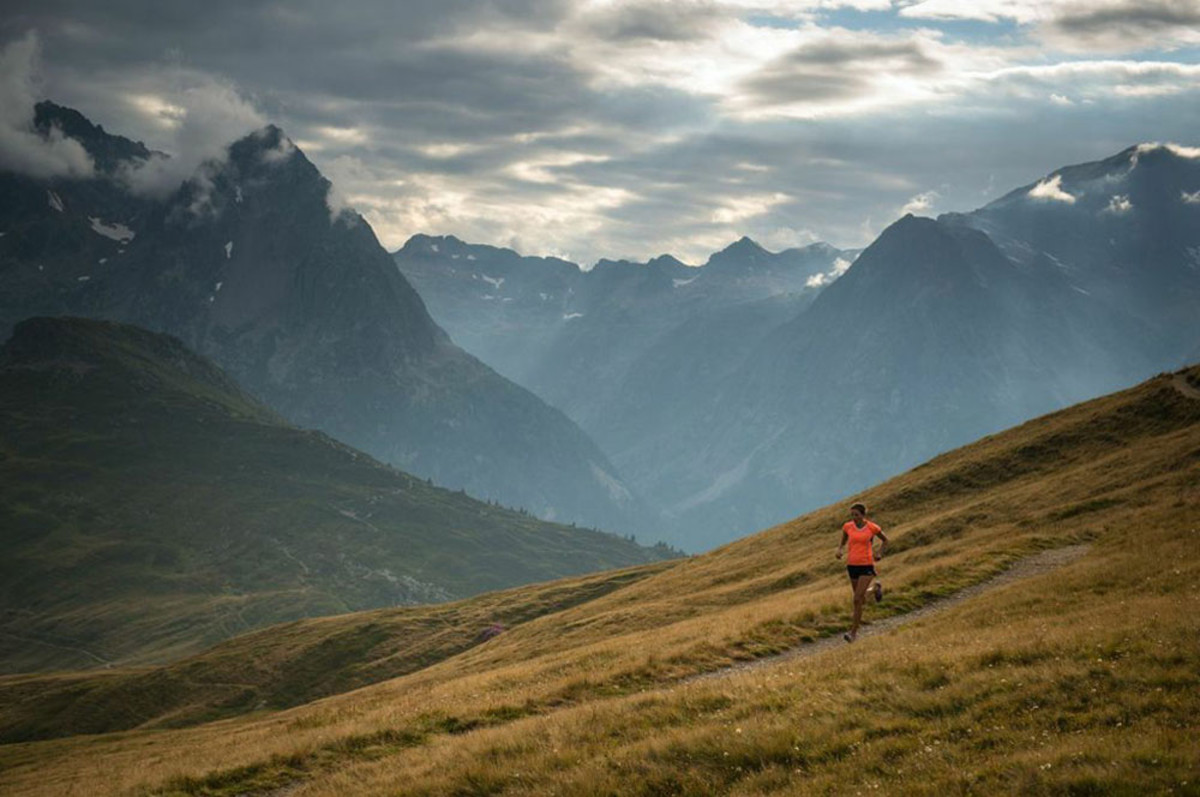 After a nasty crash during the first 50 km race of her career left her with an IT band flare-up, Bosio turned to yoga to rehabilitate her injuries.
"My head was in the clouds, probably daydreaming about Alex Trebek (what a dreamboat), and I wasn't paying attention to the trail," she remembers. "I tripped over a rock. I did a lot of specific IT band stretches since it was locked up tighter than Fort Knox after I injured it."
Since then, Bosio has relied on counterpoint stretches to loosen up in what she calls "balancing a scale": stretching out quads to fix tight hamstrings and practicing back bends and upper-body stretches to remedy a sore back.
RELATED: Lift your spirit with trail yoga
"Yoga helps me maintain what little flexibility I do have, which is great for my running stride and balance on more-technical terrain," she explains. "I know lots of runners who get deep tissue sports massages to iron out all the knots accumulated from running. I do this too, but I'm surprised more runners don't incorporate yoga into their routines. It serves a very similar purpose as the massages."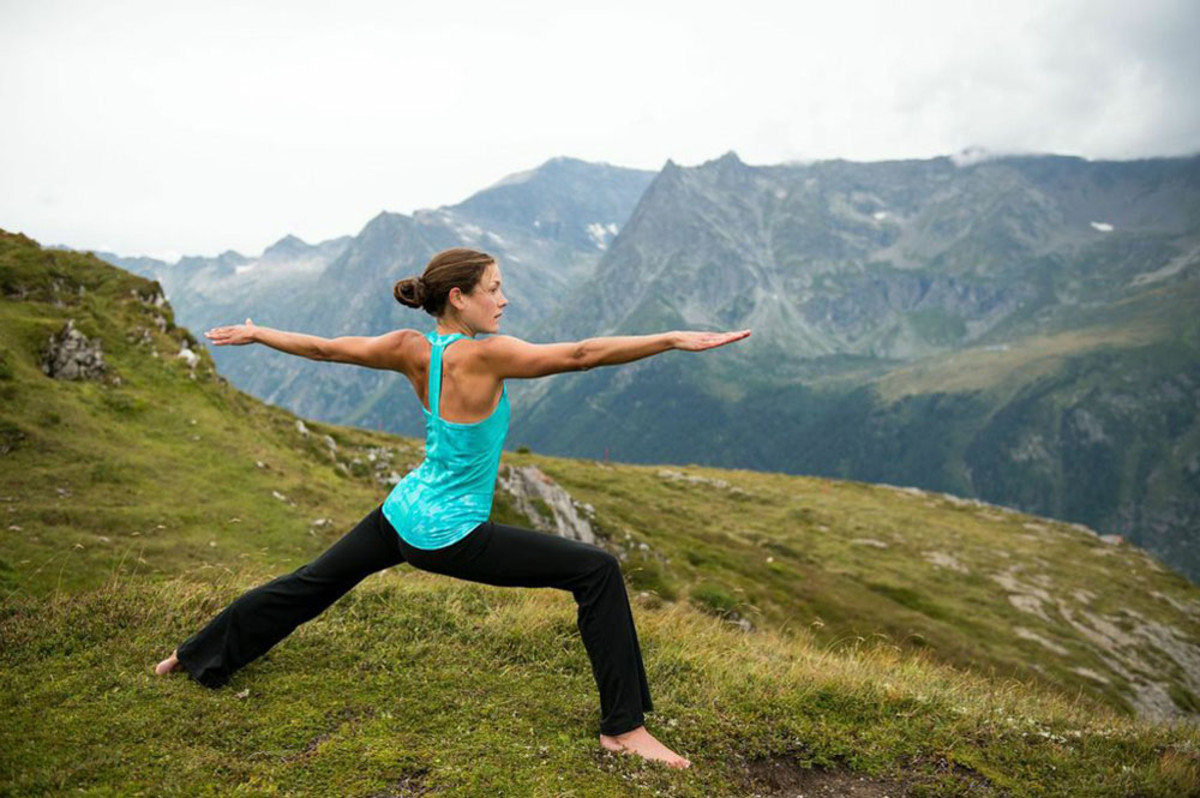 For runners short on time (something Bosio is no stranger to), she suggests focusing on hips and glutes because tight muscles in those regions can affect the entire lower body. She cited pigeon pose, downward dog and triangle pose as some of her favorite yoga moves.
"If I don't stretch for a few days, my muscles feel like a can of sardines, all wadded together, which affects my running form, making me more susceptible to injuries," Bosio says. "Sometimes the positive effects on my state of mind last longer and carry over into the rest of my day, which is icing on the cake."
More from GrindTV
Why is Hollywood obsessed with the mountains?
What to do in Bar Harbor, Maine (besides eat lobster)
For access to exclusive gear videos, celebrity interviews, and more, subscribe on YouTube!