Former professional tennis player Diane Van Deren was diagnosed with epilepsy in her 30s. For most people, this would not only end their career as a professional athlete, but also place major constraints on their daily routines and personal lives.
That was not the case, however, for Van Deren. She not only persevered and ultimately found a way to get around her epileptic seizures – she did the extreme, opting to have a piece of her brain surgically removed to end her decade-long struggle with the disorder. After healing, Van Deren began running, trying her luck at a 50 mile race at age 42. Shortly thereafter, she ran her first 100-mile race and won it, right out of the gates.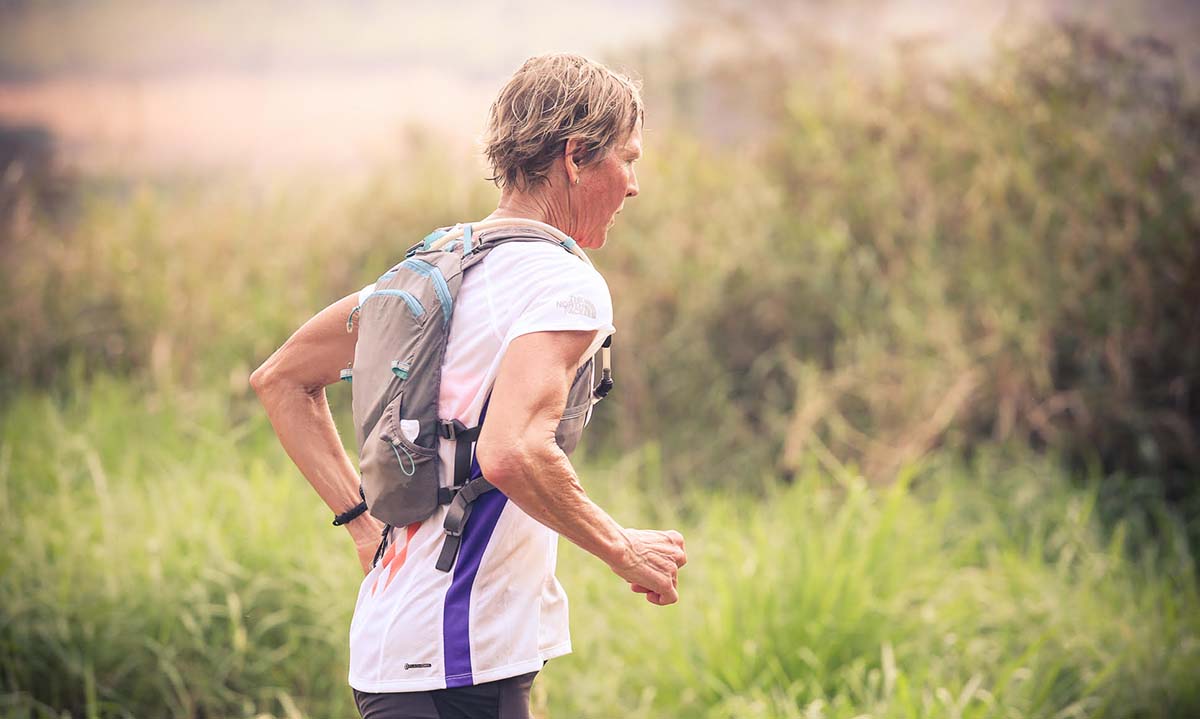 Since then, she has won the infamous Yukon Arctic Ultra, a 430-mile footrace pulling a 50-pound sled through temperatures below 50 degrees for eight days, and set a record for the 1,000-mile Mountains to Sea Trail, where she traversed the state of North Carolina in just over 22 days. She's been a professional endurance athlete with The North Face for the past 16 years.
Van Deren, 58, shared her amazing story recently with the Wild Ideas Worth Living podcast in partnership with REI.
Listening to Van Deren discuss her journey is uplifting; she's a wealth of positivity despite some of the obstacles she's faced, including at times losing her sense of time and direction as a result of the surgery. Van Deren offers real-world advice that is accessible to anyone – regardless of whether you are a trail runner or not.
We pulled together some of our favorite takeaways below.
On Being Present and The Mental Challenge of Being an Endurance Athlete
"I have the ability to be so present – whether I'm running, speaking, writing a song, whatever it may be. I lose track of time because I can be so present, and not worried about what time it is and how long I've been going. I don't get mixed up in the details. For me, perception of time is just really being present, and being in the moment.
When I do a 100-mile race, does it really matter if I keep looking at my watch, what time it is, what my pace is, where I am, where my competitors are? That's a lot of information. If I can just go out, start my watch and run, and I'm giving it my all, I'm being present and focusing on myself- it's pretty simple but that's much how I look at my racing and always have.
If I'm out there for two or three days, or doing a big expedition or big run, then I might get lost on how many days have passed, or where we've been, but I'm working really hard to stay on the trail, and working through some of my impairments to be successful."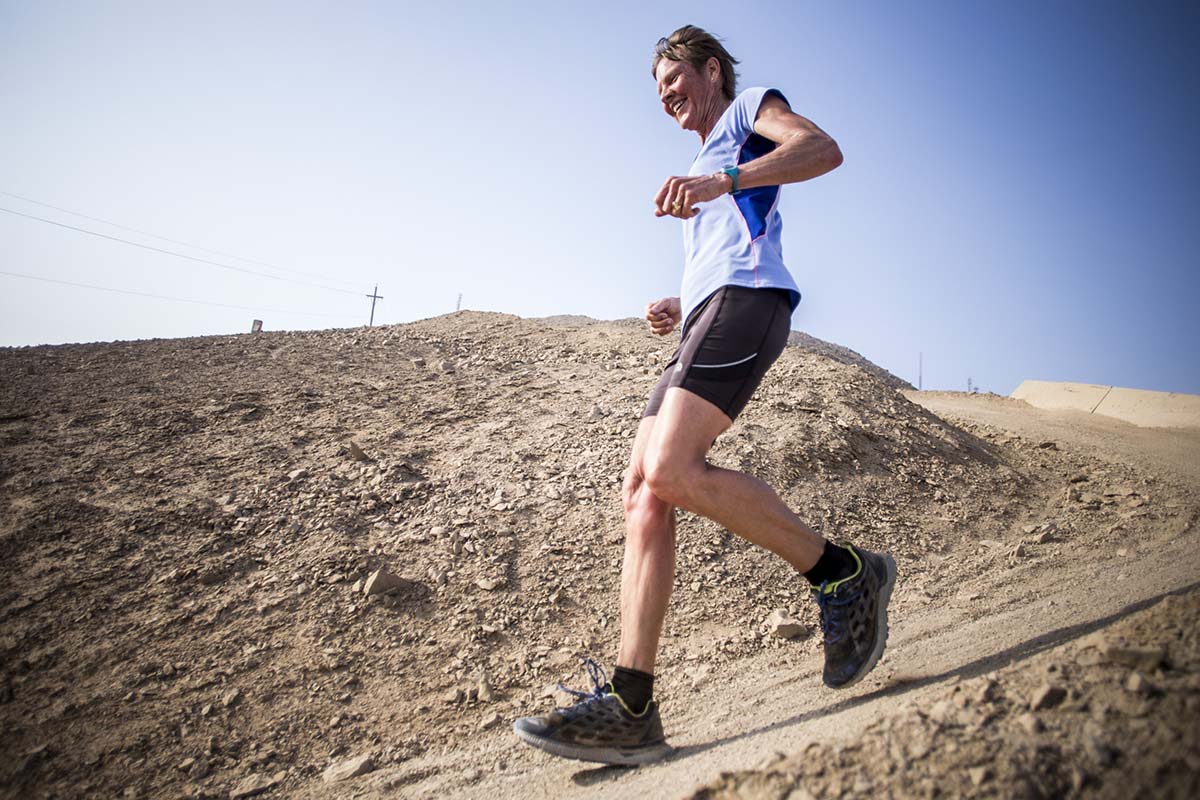 On Learning from Failure
"Whether you are climbing a mountain or running a race, we are all human and we are all going to fail. There are some races we aren't going to finish. Sometimes you just have to pick your boots up, tighten your belt and just say, 'I can get through it.'
When I was having seizures for ten years and nothing was working, I never said, 'Why me?' I just kept saying, 'There's a reason, there's a purpose, don't give up. Go find another doctor, find another answer.' Those were things that made me start saying, 'Why not me?' That was a lesson I learned: Don't give up – just pursue."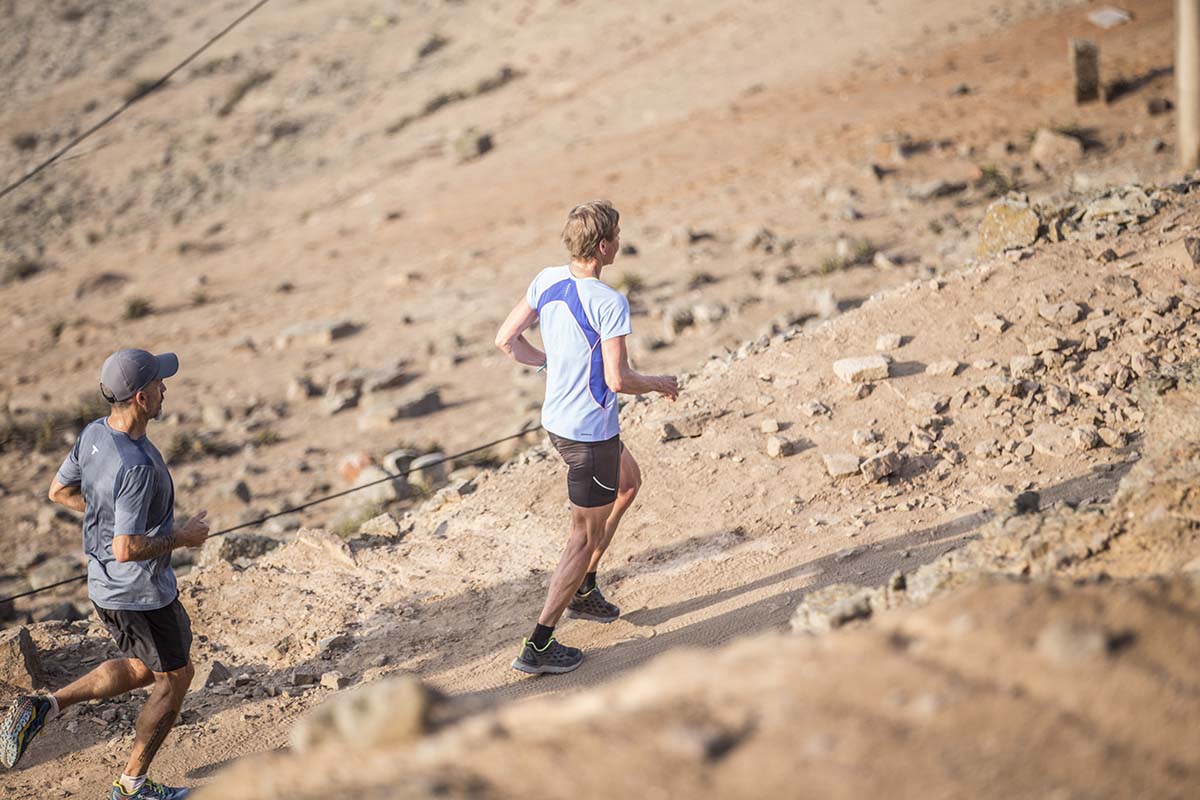 On Gratitude and "I Can" Attitude
"When you are trying to be a wife and a mom, and you don't know when the next seizure is going to come, it's living in constant fear of 'When is the beast going to hit me?'
When that changes and you get your health back, how can you not be grateful? I don't say 'I can't' or 'I'm afraid' anymore, or 'What if?' Now the way I look at life is, 'I can' – I can do it, I can try. So that's where the gratitude comes from. I've walked it, I've lived it, I've been in a horrific situation, and through the brain surgery I now have wealth. I have my health."
Van Deren is speaking at REI's upcoming Outessa Series.
For access to exclusive gear videos, celebrity interviews, and more, subscribe on YouTube!