Black Panther is ready to begin his reign.
The first trailer for the highly-anticipated film debuted during the NBA Finals, showing off Chadwick Boseman—and his major muscles—as T'Challa, the titular hero and King of the isolated, technologically advanced African nation of Wakanda.
Following his appearance in Captain America: Civil War, T'Challa must balance his life as the ruler of his nation following his father's death, and the mantle he holds as the "Black Panther."
After an old enemy reappears (former Men's Fitness cover star Michael B. Jordan), T'Challa is "drawn into a formidable conflict that puts the fate of Wakanda and the entire world at risk. Faced with treachery and danger, the young king must rally his allies and release the full power of Black Panther to defeat his foes and secure the safety of his people and their way of life," according to Marvel's official release.
The new trailer is packed with great visuals and teases how Black Panther will have to fight to save his nation. 
The all-star cast behind Boseman includes Jordan, Lupita Nyong'o, Danai Gurira, Martin Freeman, Daniel Kaluuya, Letitia Wright, Forest Whitaker, Angela Bassett, and Andy Serkis.
Marvel also released a new poster for the film, showing off Black Panther on his throne: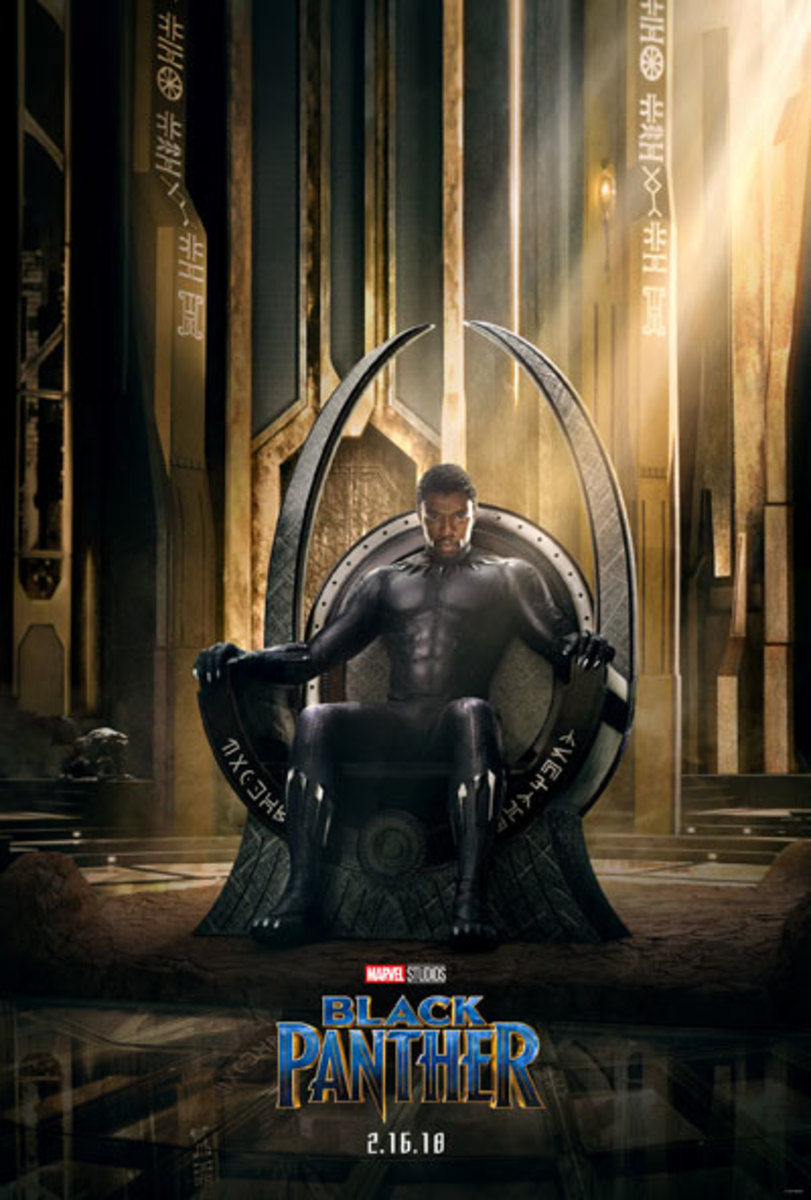 Black Panther, directed by Ryan Coogler, will be released on Feb. 16, 2018.
For access to exclusive gear videos, celebrity interviews, and more, subscribe on YouTube!