The following is sponsored content, Men's Journal is not endorsing the products featured below.
Losing weight can be hard and leads to so many of us looking for the best weight loss pills that will magically give us our dream bodies overnight. Sadly, weight loss always requires a little hard work and willpower. But, there are ways to make your journey a little easier.
By supporting your well-being and overall health using naturally derived ingredients and extracts, some products on the market may be able to give you the kick-start you need.
But how are you supposed to know which one to take? There are masses of diet supplement companies, all making wild claims and promises- we understand that the whole process can be overwhelming.
We have done a lot of the leg work for you and chosen five of the best weight loss pills and supplements on the market today. We have included the ingredients, the level of customer service you can expect, plus the prices and the best bundle deals.
A list of the ingredients, how they work, and their role in aiding weight loss is listed in the 'Buying Guide' section.
5 Best Weight Loss Pills and Diet Supplements of 2023
Here are the detailed reviews of our top picks:
#1. PhenQ – Overall Best Weight Loss Pills; Editor's Pick
PhenQ has formulated a multi-pronged approach to weight loss. By combining ingredients to suppress your appetite, burn stored fat, and improve your energy levels to make your next workout even easier, PhenQ has a 360-degree tactic to start your weight loss journey.
Ingredients
Customer Service 
A real-time web assistance feature pops on while you are browsing to answer any question you may have. This, plus the added phone number and email address, you can reach the PhenQcustomer service team very quickly.
They also have a reputation for being among the most responsive customer teams. On Trustpilot reviews where customers had not experienced the losses they had hoped for, PhenQ customer services urged them to take advantage of the money-back guarantee.
The money-back guarantee is valid for 60 days. This is about two months, and if you are not 100% satisfied with weight loss results, you can return even the empty packaging, and you will be refunded the full amount, minus the shipping charges.
Value for Money
A bottle will last for one month and contains 60 capsules, costing $69.95
Buying two bottles for $139.60 gets you an extra bottle for free, giving you a saving of $99.95.
The biggest savings come when you buy three bottles… For £189.95, you receive five months' worth of PhenQ, plus a free Advana cleanse. Opting for this package will save you $209.80 from the recommended retail price.
While you are likely to find weight loss supplements for less money, they are unlikely to be of the same quality. Therefore, choosing a cheaper brand may compromise the effect on your weight loss.
Highlights
The high customer satisfaction rate
Secret weight loss ingredient, a-Lacys Reset
They offer free delivery worldwide
Pros
This supplement helps boost energy as well as supports weight loss
Huge savings when you are buying multiple bottles at a time
The responsive and proactive customer service team
Cons
This supplement is more expensive than other weight loss supplements in the market. So, if you are looking for a budget-friendly option, this might not be the perfect option for you.
Click here to visit the official website "PhenQ"
#2 Leanbean – Recommended Weight Loss Pills For Women
Leanbean claims to be an appetite suppressant. It is tailored for women because studies have shown that women find it much harder to resist cravings. Exactly how Leanbean is formulated specifically to tackle this isn't clear.
But it could be the use of glucomannan, which is a dietary fiber used to take up space in the stomach and reduce appetite and cravings.
Leanbean also contains ingredients that may boost your energy levels, giving you the motivation to work out and burn those extra calories.
Suitable for vegans, the formula is soy and gluten-free and contains very few stimulants. This lowers the risk of any side effects associated with high stimulant levels.
Ingredients
Customer Service 
Customers of Leanbean have provided real-life testimonials, including before and after photographs. They say that feeling full after smaller portions have worked wonders for their calorie control and led them to lose weight eating smaller portion sizes without being sabotaged by cravings.
Value for Money
Leanbean recommends you take six capsules a day, two before every meal. Therefore, one bottle is a month's supply of 180 capsules. One bottle costs $59.99, and you will receive a free home workout guide.
Two bottles will cost $119.98, and unlike some of the other brands, you do not get extra supplies thrown in. However, you get a free workout guide, plus free shipping within the UK and the US.
The complete bundle contains four bottles of Leanbean, a free downloadable workout, and free delivery worldwide. All of this costs $189.97, saving you over $49.99.
Highlights
90-day money-back guarantee
Same-day shipping on orders placed before 2 pm
Pros
For lower quantities, Leanbean is cheaper than PhenQ
Only available on the Leanbean website, which guarantees the best quality and best price
Global shipping
Cons
You can save more on PhenQ if you are purchasing larger quantities
There is no evidence to back up the claim that Leanbean is formulated especially for women
Click here to visit the official website "Leanbean"
#3. Trimtone –
Trimtone is a recently launched fat burner aimed towards women. Using 100% natural ingredients, it claims to be able to suppress your appetite, burn stubborn body fat, and give you more energy.
The ingredients list is short, using scientifically researched products to cause thermogenesis, and the formula contains no additives or fillers.
Ingredients
Caffeine
Green Coffee
Green Tea
Grains of Paradise
Glucomannan
Customer Service
Trimtone has a personable customer service style and is contactable via social media or by phone to answer any of your questions or take feedback.
Due to its recent launch, not much can be said by way of customer satisfaction. With very few testimonials to go on, it isn't easy to see how it is working on real customers. However, all of the ingredients are backed by clinical studies displayed clearly on their site.
Trimtone has included a free calorie counter on their website too for added weight loss support, which shows you how much you need to be eating to optimize your results. But, again, this is completely free and available, regardless of whether you make a purchase.
The best thing from a customer's perspective is the massive 100-day money-back guarantee. So if you're not 100% satisfied with the results, you can get your money back. This means you can try Trimtone today risk-free!
Value for Money
For a one-month supply of Trimtone, it is $49.99 plus a $4.95 shipping charge. For two bottles, you pay $99.99 and get a free bottle, free shipping, and a diet guide to help you get started.
The biggest savings come when you buy three bottles! You received two extra bottles, completely free, with free shipping and the diet guide.
Highlights
100-day money-back guarantee
Free calorie counter tool and diet guide with larger purchases
Pros
Reasonably priced
Only one capsule a day for potential results
Cons
Few customers testimonials

Not suitable for vegetarians or vegans
=> Click here to visit the official website "Trimtone"
#4. Prime Shred – Natural Weight Loss Supplements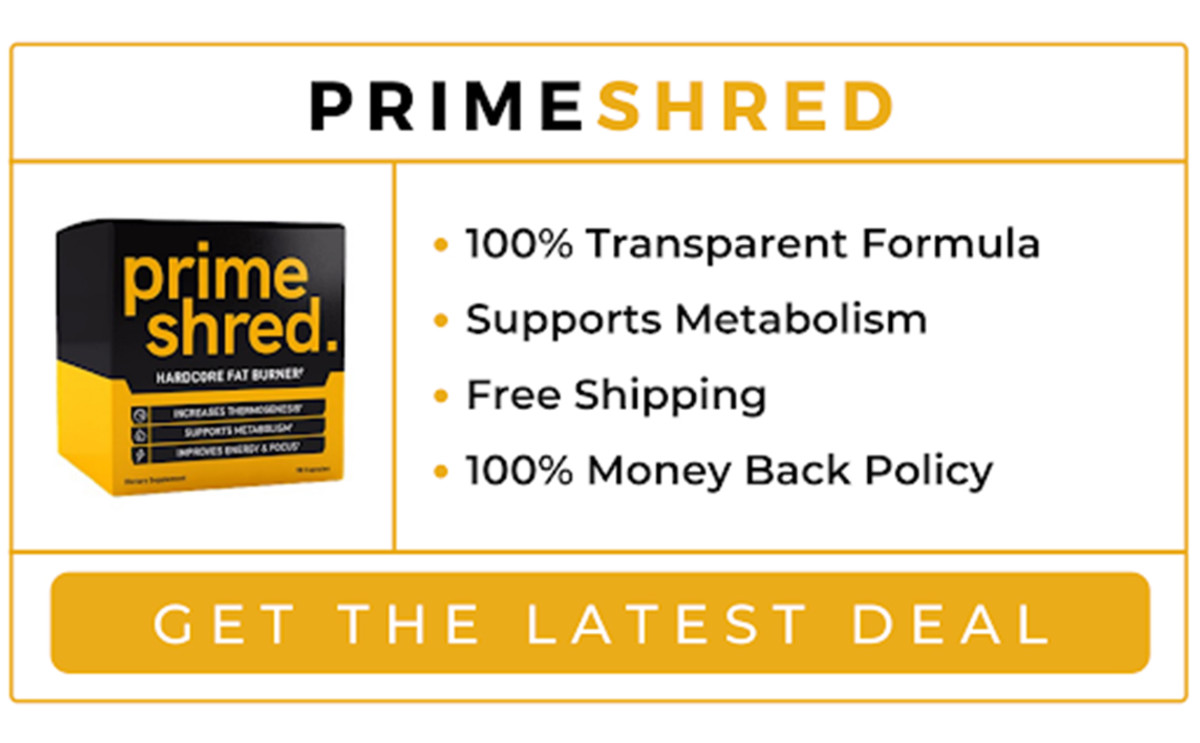 Prime Shred is targeted at gym-goers who are looking to lose body fat and create lean muscle. Its formula is designed to increase metabolism and burn fat quickly when paired with a healthy diet and exercise.
Prime Shred may also give you the energy you need to get a few more reps in the gym or finally tackle that run you've meant to do!
Transparency is key with Prime Shred; what you see is exactly what you get. They give you a full list of all of the ingredients, complete with the dosage.
Ingredients
Customer Service 
The returns policy for any unwanted products is simple and straightforward. There are no unwarranted questions or the forced return of any empty bottles before you receive a payment- if it doesn't work for you in 100 days, you get your money back.
This sets an honest, trustworthy tone as a reputable brand, which prioritizes customer satisfaction over everything else.
The customer service team at Prime Shred is easily contacted by email, phone, or online web chat for quick answers to your queries.
Value for Money
The price for one month's supply of Prime Shred is $49.99. On orders of less than two bottles, you are expected to pay $9.96 in shipping.
For $99.99, you can get three bottles, saving $76.96 on the recommended retail price. The largest bundle saves you a massive $149.76, and you receive five bottles of Prime Shred and free shipping.
Highlights
Transparent, up-front, and honest, customer service approach
A long money-back guarantee of 100 days, meaning you can try Prime Shred risk-free
Pros
Gluten, soy, dairy, and GMO-free
Cons
Three capsules per serving
Click here to visit the official website "Prime Shred"
#5. Phen24 – Popular Diet Pills To Burn Fat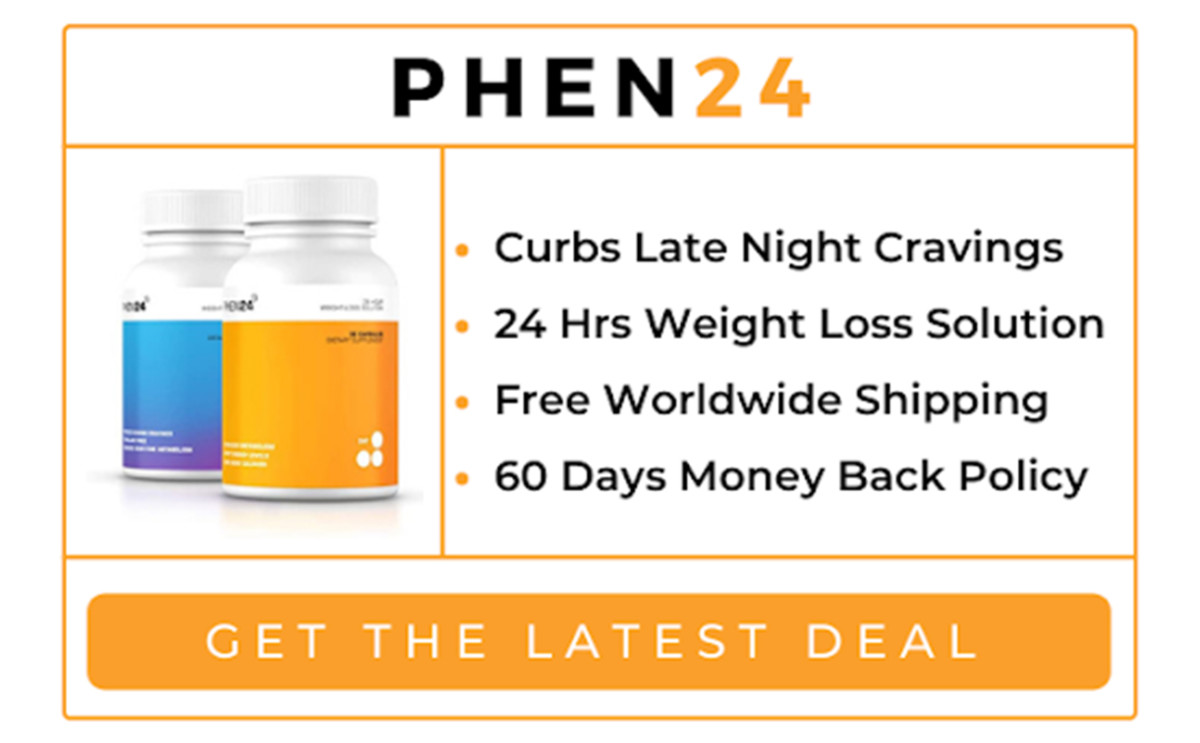 Phen24 has approached weight loss slightly differently. They have formulated two capsules, one for the day and one for the night, to work together to boost your metabolism 24 hours a day.
They claim that by controlling your cortisol (stress hormone) levels throughout the day, you are able to control your calorie intake easier. And because the metabolism is boosted both day and night, Phen24may just be your key to success.
Ingredients
Zinc
Manganese
Copper
Iodine
Caffeine
Guarana Extract
Customer Service 
There is a very open and honest approach to weight loss with Phen24. The information on the website openly says this is not a magic solution to weight loss and explains that it needs to be complemented with a regular sleep regime, meditation, a balanced diet, and exercise.
Phen24 offers a 60-day money-back guarantee, less any shipping charges which cannot be refunded. In addition, customer services can be contacted 24 hours a day via webchat, e-mail, or phone.
Value for Money
PhenQ recommends taking one daytime capsule and two nighttime capsules within a 24-hour period, and a month's supply costs $75.99. So for two boxes, you pay $149.99 and receive an extra box for free.
The biggest package saves you the most money and contains five months' worth of PhenQ for $224.99, saving you a massive $285.00.
Highlights
24/7 customer service available
Day and night capsules for a round-the-clock metabolism boost
Pros
Shipping is fast and free
Vegan-friendly formula
Cons
Very few testimonials from customers
Click here to visit the official website "Phen24"
How We Made This List Of Best Weight Loss Drugs?
With an industry as large as the diet and supplement sector, narrowing down hundreds of brands to find only the best is no small task.
Here, we have broken down the things we looked for to bring you only the best:
When you are buying weight loss pills online, making sure you are buying from a reputable company not only keeps your money safe but ensures you are not compromising your health.
Choosing a company that offers 100% transparency on their ingredients, who have genuine, satisfied customers, and a clear money-back guarantee, if you are unsatisfied, are three easy ways of ensuring you are purchasing from a legitimate brand.
Science cannot always give conclusive answers to everything, especially when it comes to supplements, as they can have different effects on different people.
However, you do want to make sure that there has been some scientific testing to back up claims made by the company.
In addition, it is important to bear in mind that some testing is done by the company themselves, which could leave results skewed by a cognitive bias.
Who better to ask about the effectiveness of a product than those who have tried and tested it already? Therefore, we search the company website plus third-party review sites to get the most thorough and honest overview of a product before recommending it.
In addition, it is useful to make sure there isn't a frequently reported issue or side effect of a weight loss pill.
Searching through customer reviews is also an easy way to see how the company's customer service teams are responding!
Any Potential Negative Side-Effects
Some side effects can be easily tolerated, especially when you are getting the results you want! But it is important to know whether any bigger side effects are likely to cause you any problems.
For products that include stimulants, such as caffeine, you may experience a faster heart rate, insomnia, or nervousness, especially if you are prone to caffeine sensitivity.
Of course, we all want to be healthy, and pumping ourselves full of unknown chemicals is unlikely to be beneficial. Look for supplements containing the best quality ingredients, fully traceable to origin, organic, and GMO-free.
This may reduce the risk of unwanted side effects, on top of giving you peace of mind and total transparency about what you are consuming.
Beginner's Guide: Diet Supplements For Natural Weight Loss
Benefits To Weight Loss Supplements 
Of course, all weight loss supplements are different and claim various benefits of their products, but they all say they can help you lose weight.
Being overweight or obese comes with significant health concerns. There is a higher risk of heart disease, high blood pressure and cholesterol, and sleep apnea. Losing any extra weight will reduce this risk.
Weight loss supplements will help you create a calorie deficit in a few different ways. 
Metabolism boosters usually contain ingredients that can cause thermogenic reactions in the body. This effect will burn more calories, even when the body is at rest. These can be marketed as 'fat-burners' and claim to make fat reduction easier.
These are used to trick your stomach into thinking it is full, and therefore mean you're less likely to snack or to overeat. In addition, using ingredients such as glucomannan, which expands in the stomach to physically take up space, can help stick to a low-calorie diet.
Whether these are to give you one extra rep in the gym or encourage you to take that run, energy boosters are good if you experience fatigue, muscle soreness, or lack of motivation to workout.
Some fat burner supplements claim to blend two or more of these methods to give you the highest chance of weight-loss success.
Potential Side Effects
You may experience adverse side effects when taking weight loss supplements, depending largely on their ingredients and your sensitivity to them. Side effects of a few common ingredients found in weight loss supplements have been reported to the National Institute of Health.
Caffeine can cause feelings of anxiety, nervousness, jitters, and trouble sleeping.
Chromium has been linked to headache, nausea, trouble with bowel movement
Garcinia Cambogia might cause headaches, upper respiratory tract symptoms, mania, and liver problems
Glucomannan can be the reason behind abdominal discomfort, flatulence, diarrhea, or constipation
Green Tea and Green Tea Extract may increase blood pressure and affect the liver.
What is important to understand is that the NIH has to report all adverse side-effects, even if they are rare or unlikely. See the complete list of common ingredients, their role, and potential side effects below.
Pricing Guide 
Finding the right price for a product is walking a fine line between value and quality. While you should expect to pay more for a product that has the best ingredients and results, you also do not want to overpay for something you could have found cheaper.
As a general rule, you can expect to spend anywhere from $45.00 to $75.00 on a high-quality product. Our advice is to always check independent reviews before committing to a purchase, and where possible, opt for a company that offers a money-back guarantee.
Quality & Company Reputation
A few indicators can give you a good idea about the company you are buying from. 
Good Manufacturing Practices
This can also be seen as GMP or cGMP. (Current Good Manufacturing Practices) This means that the product's production, processing, and packaging are compliant with regulations that make a product safe to use. This also ensures that it contains exactly what it says on the packaging, in the correct amounts.
The FDA does not approve dietary supplements. However, if a product contains a new ingredient (not used in the US before 1994), the FDA has to be notified for a period before the product is marketed.
The notification is expected to outline why the product can be reasonably expected to be safe.
Facilities cannot be 'approved,' but they can be registered with, and randomly searched by, the FDA.
Check The Ingredients Are Backed by Science and Studies
Looking for a conclusive ingredients list is one thing, but how do the ingredients help with weight loss? Here is a list of the commonly found ingredients in appetite suppressants and their role in helping you lose weight.
The potential side effects have also been listed, but you should be aware these are reflective of large doses. 
This is a relatively new synthetic ingredient that is thought to accelerate your metabolism, making you burn calories faster. There hasn't been much by way of studies on this ingredient yet, so no side effects have been reported.
Capsimax powder takes capsicum, better known as chili, caffeine, piperine, Vitamin B3 and combines it to one weight-loss, super powder.
It is claimed that the thermogenic effects of capsicum, the stimulant effect of caffeine, vitamin B3 promoting healthy metabolism, and piperine to help our body absorb it all give the body the best boost for weight loss.
Studies have shown it may be effective in helping to lose weight.
Chromium Picolinate can be used as an alternative remedy to reduce blood sugar in patients with diabetes or to lower cholesterol.
Its role in weight loss is to help insulin transport glucose to your cells, reducing your overall glucose level. This is said to lead to a reduction in cravings for carbs and sugar.
The science doesn't like it though, this study published by the National Institute of Health found no effect between chromium picolinate and weight loss.
Caffeine is one of the most popular everyday stimulants! For a short period of time, even the caffeine in your morning coffee is enough to suppress hunger. This study found that in overweight people, caffeine has a suppressant effect on their appetites.
Stimulants are also used to spark the metabolism and burn additional calories, even when you are not working out.
Also called the prickly pear, Nopal is a cactus found in parts of South America, the South-West of the USA, the Mediterranean, and Mexico. It is used in weight loss supplements because of its high fiber content, making you feel fuller for longer.
Because it is a fruit, Nopal is generally considered safe for consumption in reasonable amounts. In addition, this study shows it may contribute to weight loss.
L-Carnitine Fumarate is an amino acid that helps with the conversion of fatty acids into energy. This is thought to be able to assist weight loss; also, there have been no studies to prove this.
Glucomannan is used to suppress the appetite by taking up space in the stomach. It is a dietary fiber, absorbs water, and can also be used as a gelling agent of a thickener. It is found in the root of the Elephant Yam in southeast Asia.
Although the science suggests it can affect how hungry we feel, studies have not yet found conclusive evidence that glucomannan alone helps promote weight loss.
Choline may be able to help control how fat is stored and used in the body. It does this by regulating your organs and helping you feel less fatigued. There have been some links to choline's role in boosting our metabolism, and studies using rats have so far looked promising.
Vitamin B6 is primarily in immune system function by helping the production of neurotransmitters. Neurotransmitters help brain and nerve cells communicate, which could help metabolic processes. Vitamin B12 is responsible for the body's production of energy.
Chloride is used to aid digestion by keeping you hydrating and producing hydrochloric acid in the stomach. Helping digestion can reduce bloating, even if it does not directly affect weight loss.
Zinc is usually used to make proteins and build muscle. A deficiency can cause unintentional weight loss, and the use of zinc has actually been linked to weight gain. It is used in weight loss supplements because it can help burn fat and build muscle.
Green coffee has a lower caffeine content than regular coffee but can still cause caffeine-induced side effects. Green coffee beans have not yet been roasted, so they contain larger amounts of chlorogenic acid. Chlorogenic acid has been studied, with conclusions finding that it could reduce body weight and fat.
Due to the anti-inflammatory properties of turmeric, it has a number of alleged health benefits. One of which is weight loss due to the role curcumin (the active ingredient in turmeric) plays in preventing fat cells' maturation.
Garcinia Cambogia is extracted from a native tree from South India and South Asia and has a sour flavor.
It is the rind of the fruit that contains hydroxy citric acid (HCA). HCA is thought to impact carbohydrate metabolism.
As yet, no conclusive studies have found that Garcinia Cambogia is effective as a weight-loss supplement.
Acai Berry is full of antioxidants and has been linked to helping fight heart disease. However, the benefits of this fruit do not appear to stretch to weight loss.
The chemical name for BioPerine, piperine, increases bioavailability. This gives your body a longer time to absorb certain things. This is particularly helpful with things that the body struggles to absorb on its own. However, piperine is extracted from black pepper, and excessive amounts can cause adverse side effects.
Green Tea may help thermogenesis due to its natural caffeine content and antioxidants. Thermogenesis may play a part in boosting our metabolism and optimizing the number of calories we burn.
Green tea has EGCC's, which is said to have anti-obesity effects. However, this has not been proven yet, but research continues.
Grains of Paradise is also known as Aframomum melegueta, a close relative to ginger. This study has shown a correlation in reducing weight in obese mice. However, this study has not yet been extended to humans.
Manganese has been linked to improving liver function. However, the National Institute of Health considers it helpful in improving bone health and potentially helping with diabetes, although more research is needed.
No scientific link has been made with weight loss.
A deficiency in copper can cause the storage of excess fat. Our bodies do not naturally produce copper, so we need to get it from copper-rich food, such as beef, chicken, nuts, seeds, and eggs.
Within a supplement, copper helps turn fat cells into energy, lowering our fat storage and boosting our energy.
Iodine may help regulate and control thyroid activity, which is essential in maintaining a functioning and healthy metabolism. Having a lower functioning metabolism can make losing weight harder and create feelings of fatigue and weakness.
Guarana Extract has been used for centuries for its antioxidant and stimulant properties. It may help reduce fatigue, improve focus, and even help lose weight.
Its role in weight loss comes from its natural caffeine content, which could speed up your metabolism and promote the burning of excess calories.
It also could play a role in reducing stress levels, lowering any stress-related excess eating.
L-Phenylalanine is necessary for the body to produce tyrosine, which then turns into dopamine and other substances.
A lack of dopamine leads to longer mental health issues, such as depression. Despite being essential, the body doesn't produce L-phenylalanine, so it is solely absorbed through our food.
There are no direct links to weight loss, but it could support weight loss by promoting overall well-being in conjunction with other ingredients.
Like Capsimax powder, cayenne uses spice to start a thermogenic reaction in the body to burn extra calories. Also, when spice raises your body temperature, you burn more calories working to keep it cool.
Spice can be effective at keeping your appetite suppressed for a short period of time, meaning you are less likely to snack on high-calorie food outside of mealtimes.
An amino acid, L-Tyrosine, can usually be used to treat depression and attention deficit hyperactivity disorder. However, aside from promoting general well-being, there has been no scientific proof that directly links L-Tyrosine to weight loss.
>L-Theanine is an amino acid found in tea leaves and related to stress reduction. As we know, stress can become a real block in weight loss progress, so reducing this factor is more likely to help us reach our goals.
Rhodiola Rosea Root could be beneficial to weight loss by increasing energy and improving endurance. It has also been linked to lowering levels of cortisol, which is a stress hormone.
Not only could this improve feelings of well-being, leading to a more positive attitude towards weight loss, but it reduces the risk of binge-eating as a stress response.
Dimethylaminoethanol, usually abbreviated to DMAE, is normally used to alleviate symptoms in dementia and Alzheimer's patients.
In addition, it could potentially aid weight loss by providing extra bursts of energy, boosting your mood, and treating some symptoms of depression. It could also suppress your appetite, but there has been no concrete scientific evidence showing this yet.
DMAE might worsen the symptoms in seizure-related disease or bipolar.
BioPerine is the patented name for piperine. For more information and side effects, see Piperine.
FAQs Regarding Weight Loss Pills:
How Do I Know Which Weight Loss Pill Is Good for Me?
This all depends on your weight, activity level, and price range. If you are trying to restrict your calorie intake, an appetite suppressant may be more effective for you.
If you are relatively active and are looking for a way to shift a few more pounds in the gym, using a metabolism booster may be more beneficial.
If you are unsure, seek advice from your doctor.
Who Shouldn't Take Weight Loss Pills?
Those Who Are Pregnant or Breastfeeding
There is not yet sufficient research to prove that taking these supplements will have no adverse health effects on you or your baby if you are pregnant or breastfeeding.
Losing weight is not always beneficial during pregnancy, and appetite suppressants should not be used when breastfeeding as you should naturally feel hungrier and require more calories.
Anyone Under the Age of 18
Those under 18 should seek advice from their doctor or medical professional if they want to lose weight. As their bodies might still be developing, dieting is not recommended unless it is under the supervision of a doctor.
A healthy, balanced diet and regular exercise is the best and safest option for children, as it is yet unknown what long-term side effects weight loss supplements can cause in those still physically developing.
If You Are on Medication for Any Other Condition
Always consult your doctor, dietician, or any other medical professional before taking any kind of supplement.
Can You Get Addicted to Weight Loss Pills?
The only ingredient you could develop an addiction to in these supplements is potentially caffeine.
You could potentially begin to feel under mental pressure to take the supplements in order to boost weight loss. If you are feeling stressed about losing weight, speak to someone about it before embarking on a weight loss journey.
Re-consider taking weight loss supplements if you are not overweight. Not only will they be less effective, but there are very serious health consequences of being too underweight.
Are They Dangerous?
If you have no existing health conditions, are not pregnant or breastfeeding, or have sensitivities or allergies to any ingredients, you should not see any adverse side effects if you are sticking to the recommended dosage. However, if you are experiencing any side effects, cease use immediately and consult your doctor.
If you have any existing health conditions, speak to your doctor before taking any supplements for advice.
Can These Weight Loss Pills Guarantee Results?
The only way you will get real results using these supplements is if you work for them. Unfortunately, there is no magic solution.
Some things can help you kickstart your weight loss, but you need to take these in conjunction with a healthy, balanced diet and regular exercise.
They may help you lose the last few pounds if you have hit a plateau in your weight loss.
Concluding – Top 5 Thermogenic Fat Burning Pills Of 2023
For an effective weight-loss supplement, we recommend PhenQ. Providing you with a transparent list of ingredients, third-party customer testimonials, and clinical trials to back up their science, PhenQ gives you an advanced formula that will provide you with multiple chances for weight-loss success.
While it is not the cheapest weight loss supplement on the market, for the endless health benefits weight loss can bring, the money is well worth it. So far, PhenQ has helped 190 thousand customers achieve their goals and may do the same for you.
For access to exclusive gear videos, celebrity interviews, and more, subscribe on YouTube!