Growing up on a remote sheep farm in New Zealand, Annabel Anderson felt a strong connection to nature and being "off the grid" for most of her life.
For Anderson, winning the world's most elite SUP paddle races represents a constant evolution of her life as an adventure seeker. A talented ski racer and triathlete, Anderson had to end those pursuits due to injuries before the age of 24, after undergoing 11 major leg surgeries.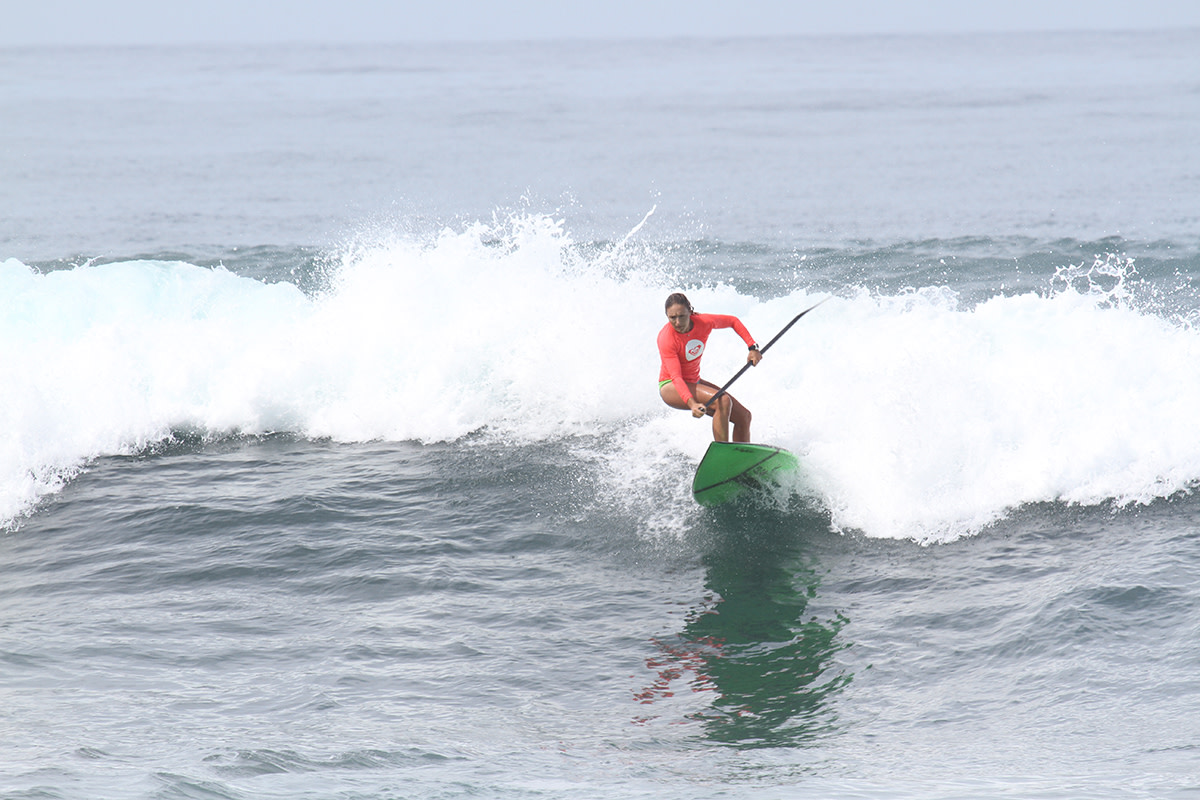 Today, you would have no idea that Anderson, 35, has experienced any setbacks at all.
After graduating from college, Anderson made a shift to Auckland and embraced having the ocean at her doorstep – embarking on sailing missions, and eventually turning her energies to surfing and paddling.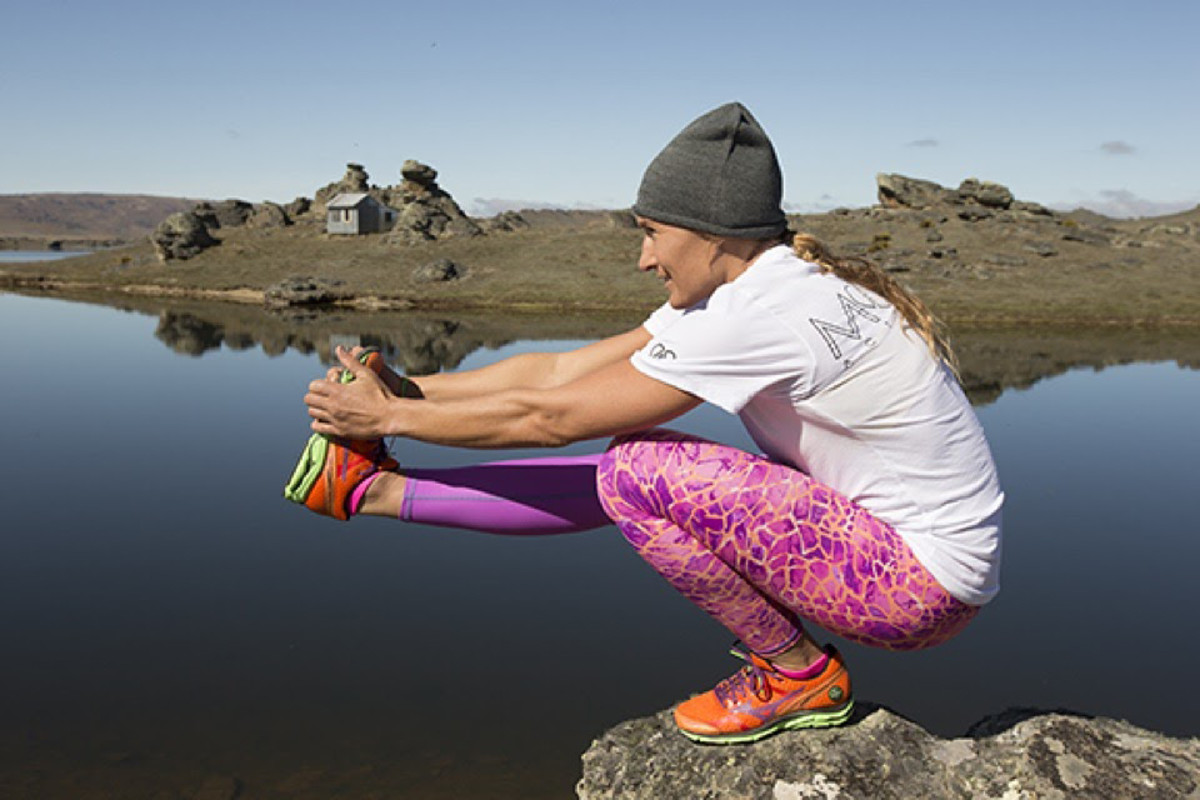 "I've always had a connection to water, exploring rivers by jet boat, fishing and waterskiing on alpine lakes growing up, but there is something about the ocean that continues to inspire, shape and influence my life," Anderson tells ASN. 
She approaches her training in a methodical, holistic way – giving herself the proper time and space for recovery, and meticulously honing in on all the small moving pieces of a consistent training schedule.
She acknowledges that refueling both mind and body are important, and also – unsurprisingly – follows some simple, "food as medicine" guidelines in her approach to nutrition.
We caught up with Anderson to better understand how she establishes and maintains peak energy levels and overall wellness.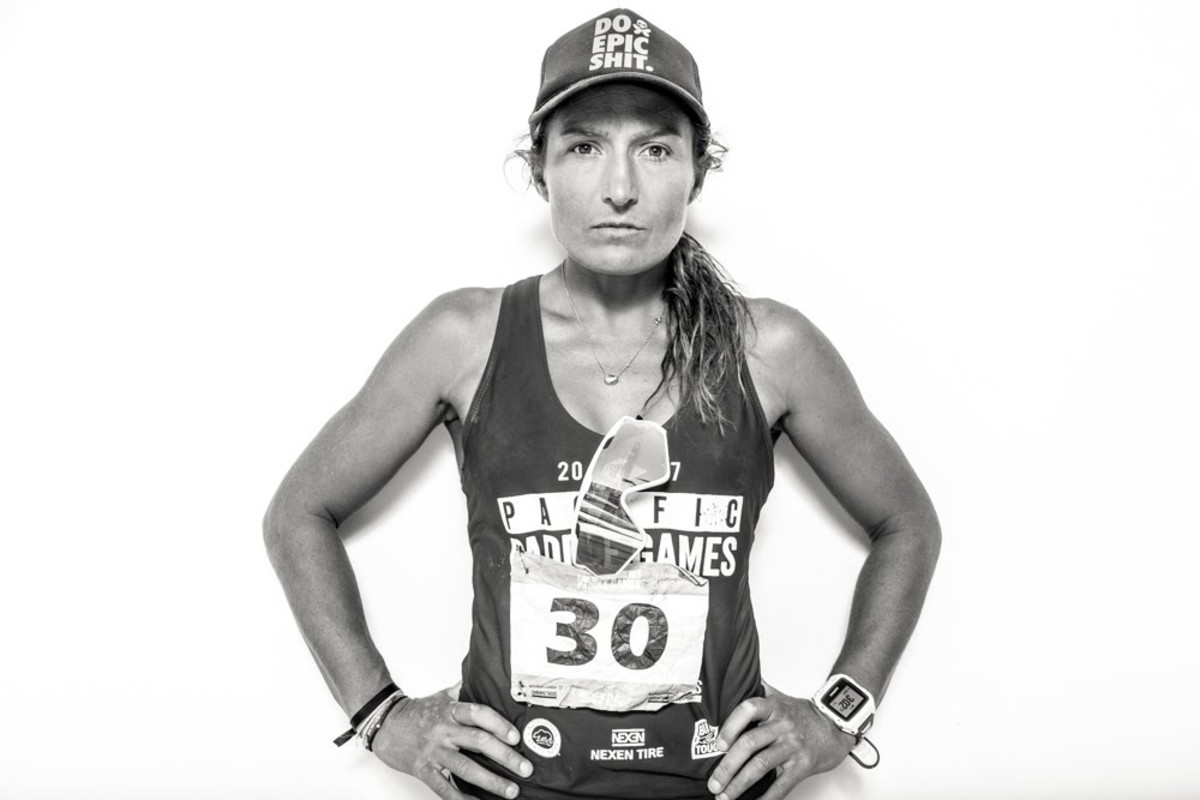 What does the word "wellness" mean to you?
Wellness is a delicate triangle of equilibrium encompassing the mind, the body and the soul in the ever present juggling act that is dealt to us on the daily.
It will mean different things to different people based on how we are raised, our physical environments, the people we are surrounded by and our cultural backgrounds. It's an aspiration to live the best quality of life that our present environment enables us to in the quest of attaining mental, physical and emotional well-being.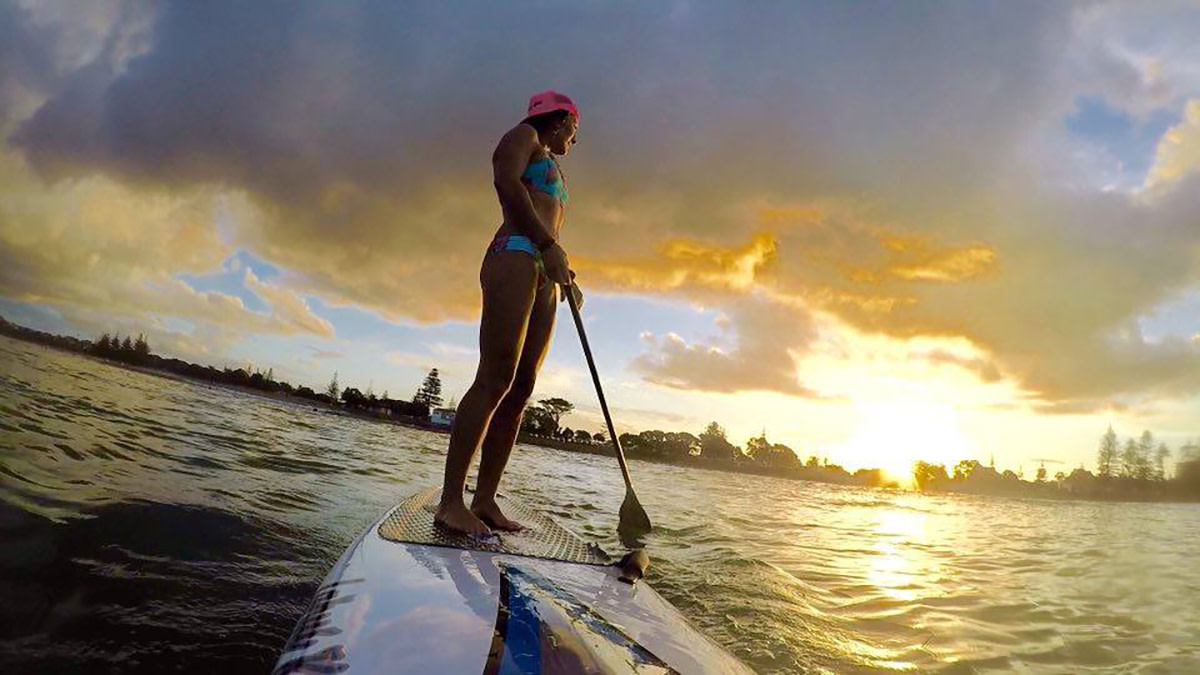 As an endurance athlete, what are some of the ways you balance fitness and recovery when you are training? 
Scheduling consistency. Little steps, added together over time, done consistently are some of the core themes I have used to balance fitness and recovery. 
To allow consistency to happen, the real queens of the show are planning and scheduling on a micro and a macro level. 
When applying the formula of planning and scheduling to fitness and recovery I have a fairly simple structure to my year which allows me to build specific periods for fitness, as well as to plan periods of recovery.
With all endurance sports, there is no escape from doing the work. In my off season there is more building of fitness and less recovery versus when I'm traveling for competition where there is more recovery and the training components are more intense but less frequent. 
It's a delicate balancing act and I have definitely tipped the balance in the wrong direction on plenty of occasions. I have learned from these experiences what my body can and can't handle over time and take these learnings forward as I plan the next phases. 
On a micro level, good food, good environments, good people and quality sleep go a very long way to keeping you fit, healthy and more adept to achieve the delicate balance of fitness and recovery during training. If in doubt simply test, learn, adapt, repeat.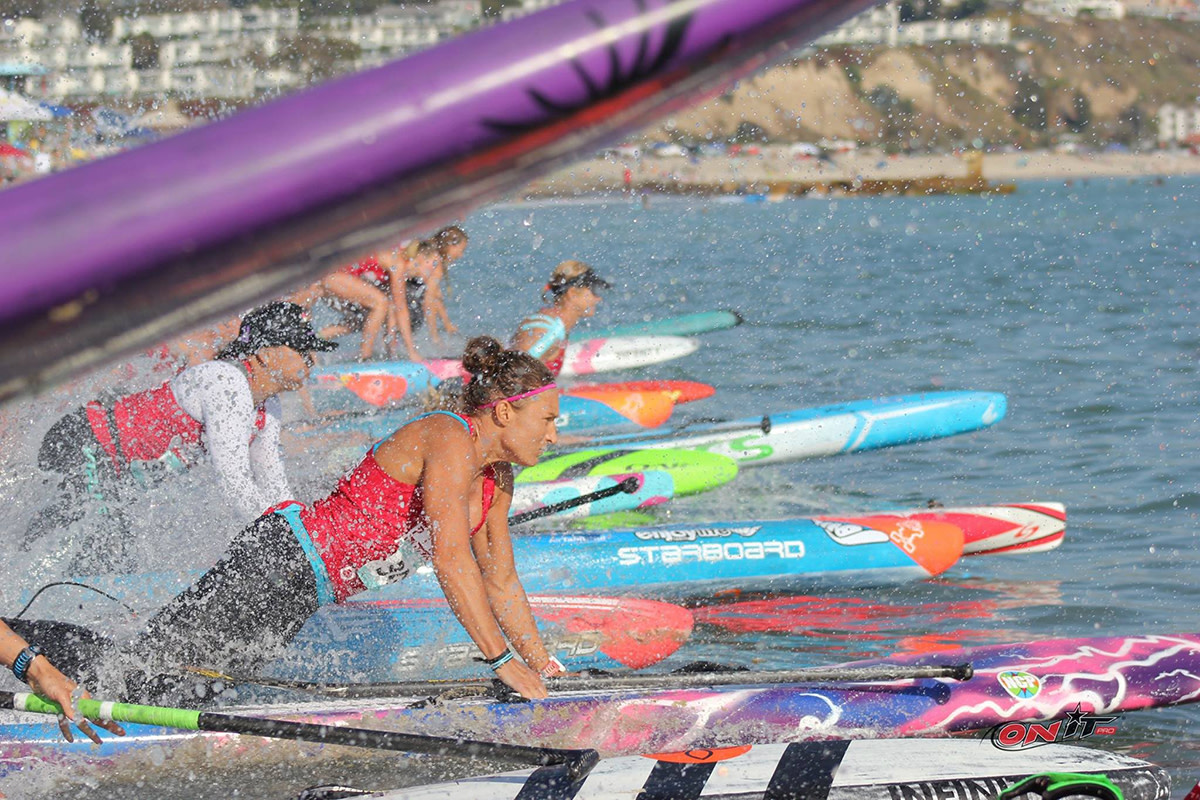 What does a typical day look like when you are in race training mode?
This depends where I am and what time of the year it is. As a snapshot to a typical day, I like to get the first session of the day done early before I eat breakfast. I'll finish, eat and allow my body to get some recovery while dealing with the never-ending planning, logistical and administration tasks that always seem to be ever present. 
Depending on my location I will do something land-based after lunch and then most likely another session before dinner. It varies from day to day depending on what is coming up and where I am, but as someone who loves to do things off the water as much as I do on water, land-based activities provide a welcome reprieve and release from the pressure of everything on the water.
What are your philosophies when it comes to food and nutrition?
Keep it simple, know where your food comes from, don't eat anything that has numbers or sounds like it was created in a lab, learn how to cook, eat your greens, food is medicine, eat slowly, "taste" your food when you have the chance to, don't get caught up in fads, and above all, enjoy all that food can be. The chance to experience cultures through the sharing of a meal with others and to celebrate food's universal power to bring people together from around the world.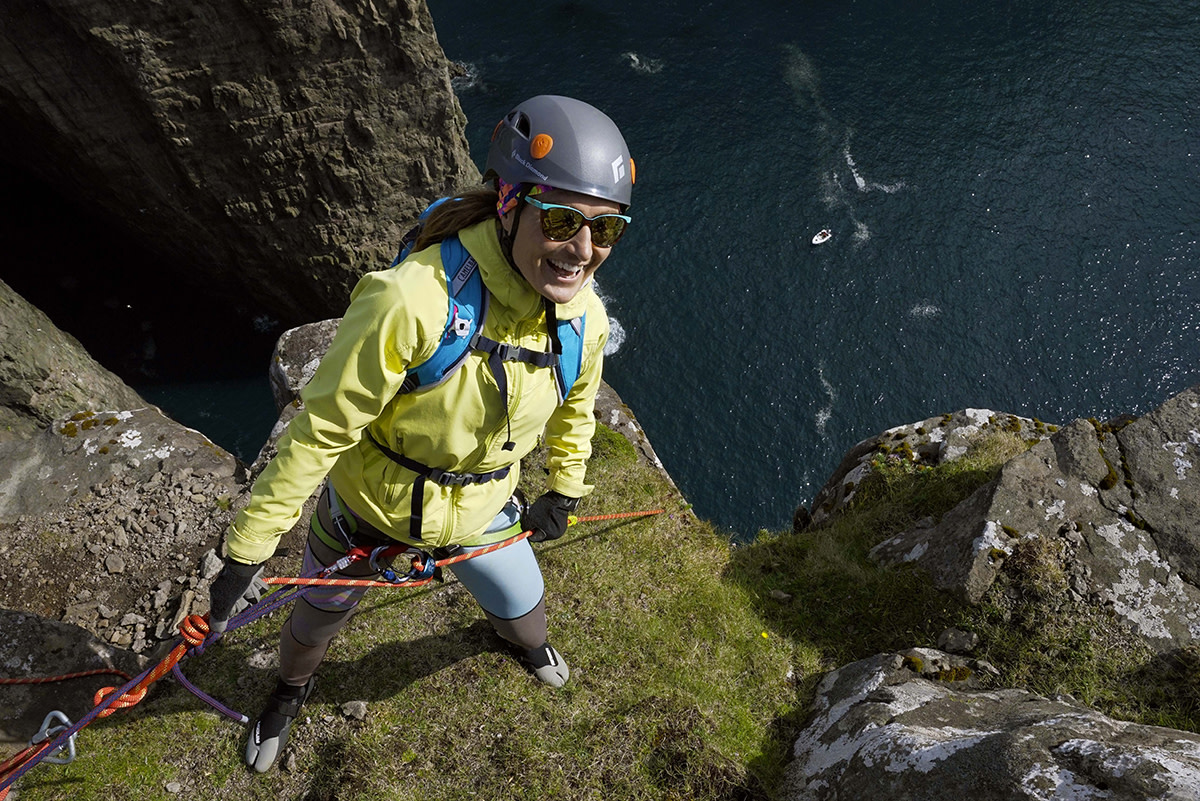 What is a typical meal that keeps you fueled before and after training? 
Before a big session, when I know I'm going to need some gas in the tank (I'm talking 90 minutes plus), a piece of sourdough toast with nut butter always sees me through and are ingredients I can usually find in most places. 
After training, I'll make a recovery smoothie which helps replenish lost fluids as well as protein and carbohydrate or eggs. I'm a sucker for eggs served most ways and they really are one of nature's super foods packed full of goodness (and don't forget the yolks, which contain all of nature's goodies).  
Any foods or types of foods you stay away from? Why?
Heavily processed and fast food never seems to agree with me (most likely the MSG and preservatives that are added). Pass me the salad or let me swing through Trader Joe's please!
Annabel's Epic No-Sugar Banana Bread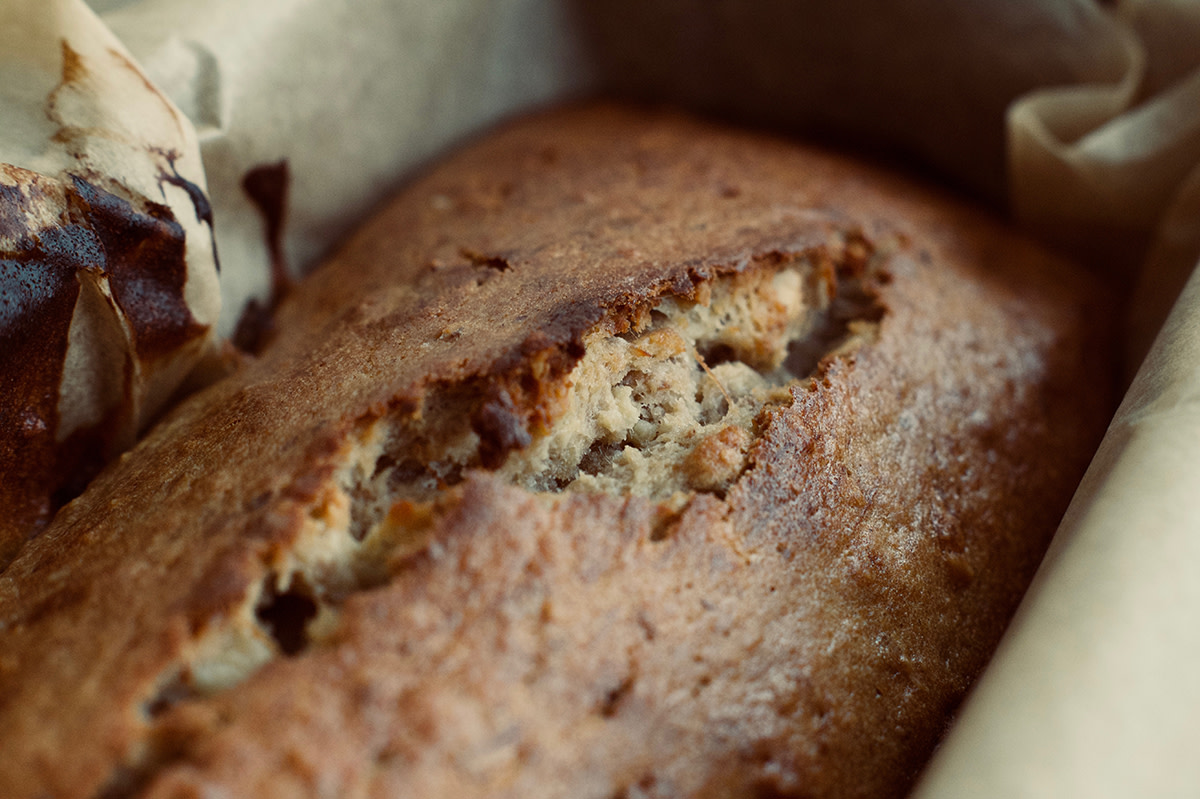 "In my never-ending quest to make the ultimate snacks to fuel 'big day' adventures – especially all-day ski and mountain bike missions – I came up with this recipe a few years ago and have continued to add twists on the original depending on where I am and what I have access to," Anderson tells ASN, adding that she has made the recipe across multiple continents with a multitude of ingredients.
"This bread is dense and moist with plenty of texture and flavor, and no one ever believes that it doesn't have any added sugar, with the natural sweetness from the bananas providing more than enough. I'm sure it will become a firm favorite if you give it a whirl," says Anderson.
Ingredients
– 1 stick of butter or 1/2 cup of coconut oil or olive oil
– 2-3 ripe bananas 
– 1 egg
– 1 1/2 cups flour of your choice
– Spices (I like to use lots of cinnamon, nutmeg, ground ginger and allspice)
– Pinch of sea salt
– 1/2 teaspoon baking soda
– 1/2 cup flaxseed 
– 1/2 cup shredded coconut
– 1/2 cup of chopped nuts (almonds/walnuts/pecans)
– 1 cup dark chocolate chips
Instructions
– Mash bananas and beat with softened butter or oil. 
– Add egg and mix well.
– Fold in dry ingredients and gently mix until combined.
– Line or grease a bread tin (I have been known to make this in almost anything I can find in the kitchen).
– Bake at 350 degrees for 30-40 minutes, depending on the depth of the tin. Note: The trick with this loaf is not to over cook it. Press the top and insert a skewer. If the skewer comes out clean, remove it from the oven and turn out on a wire rack to cool. 
– Variations: Add diced apple, stone fruit or berries for a seasonal twist.
For access to exclusive gear videos, celebrity interviews, and more, subscribe on YouTube!