When you say the name Travis Rice, there's a few things that usually come to mind: His influential backcountry riding, and production of films like "Art of Flight," "That's It, That's All" and most recently, "The Fourth Phase," which have, over the past near-decade, changed the way the world views and thinks about snowboarding.
Recently, Rice has been honing in on several other passions: one being the correlation between the mind, what we eat and how it sets up our daily lives.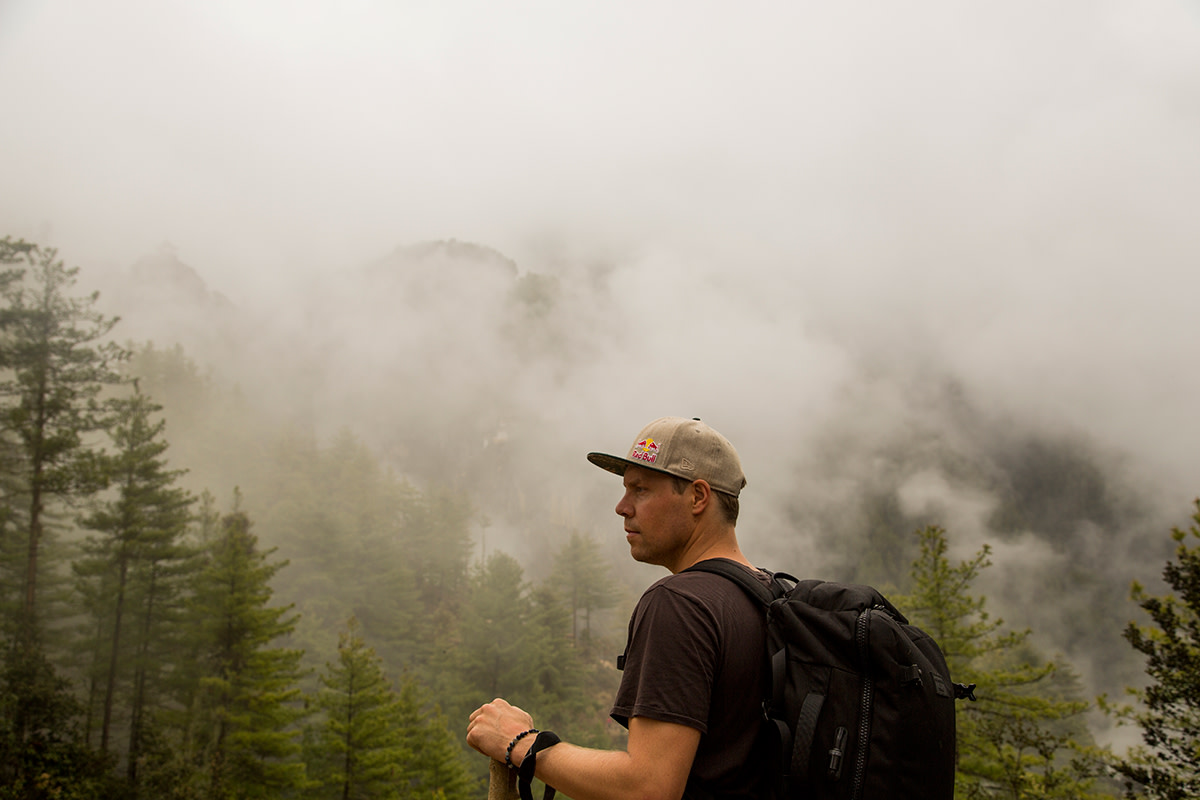 Rice's fiancé, Evan Mack, is an organic chef who subscribes to Ayurveda (simply put, using food as medicine), a practice that dates back thousands of years to ancient India.
That's why it's been a natural transition for Rice to work with companies like HANAH, trekking through Bhutan on a recent trip to source the highest quality Cordyceps mushrooms and turmeric – potent ingredients that HANAH gathers from their origins to create some extraordinarily healing products.
Curious to understand how Rice puts all this together with training for some of the biggest hikes and riding in the world, along with his busy, nomadic schedule, we recently spoke to him about his philosophy when it comes to food and how it relates to everything else he does.
Being in the mountains as much as you are obviously shapes your perspective. How has this influenced you and the way you think about "wellness" and a sustainable lifestyle?
I'm super grateful I'm able to spend the amount of time in the wilderness that I do. I think it's inevitable that you are furthering that connection with the Great Outdoors – especially if you take that kind of humble approach to the mountains.
Over the years, I've had a lot of access to be able to sit and speak with thought-leaders on everything from the nutrition space to training and physiology. It's something I've adapted to over the past 20 years. The first take was in the realm of stretching and hydration for injury prevention. That adapted into smarter ways of training. Ultimately, for me, the biggest one is diet and eating habits. I've found that what you put in the body has an effect more than anything else on being able to recover from spending entire winters riding, hiking and traveling every day.
I don't think it's possible or sustainable to not have some level of awareness about that balance. It's definitely multi-level, and it all has to work with everything else. You can't just train and then eat whatever you want – or run hot in any aspect of your life. It's got to be a balanced approach to ultimate health.
At any given time your schedule is probably fairly hectic (or arguably more hectic than anyone else's). How do you create that balance during these times?
It's funny how much literature is out there about tips on better workouts or little life hacks on how to maximize what little time you have for self care. And while little recommendations or tips for making things easier is great, I think it's actually really simple – it comes down to just prioritizing self-care, and making the decision to value that.
These days, it's so easy to be consumed with whatever you work on, and the constant little flashes of dopamine hits through social media and everything that's going on, but it just comes down to being a little selfish and making time for what you need.
Making an hour or two hours in the morning for yourself; taking extra time to make sure what you are eating is of substance. I think most peoples' common sense tells them it's what they are supposed to do. I think it's just about getting a little selfish for the right reasons, and valuing "keeping the machine running."
I think state of mind plays a huge role in it, too. You could be a yogi, who eats organically and never drinks – you know, that image of what true health is. But then, you can completely stress yourself out if you aren't in a state of mind of wellness, as well. What could appear as the healthiest person you know from the outside, because of mental stress or lack of self worth or whatever it is, could get sick or catch disease. So I think it all starts with a mind set of wellness and self care, and then it spreads down through to eating and being active.
Do you have a routine you typically stick to when you are in training mode?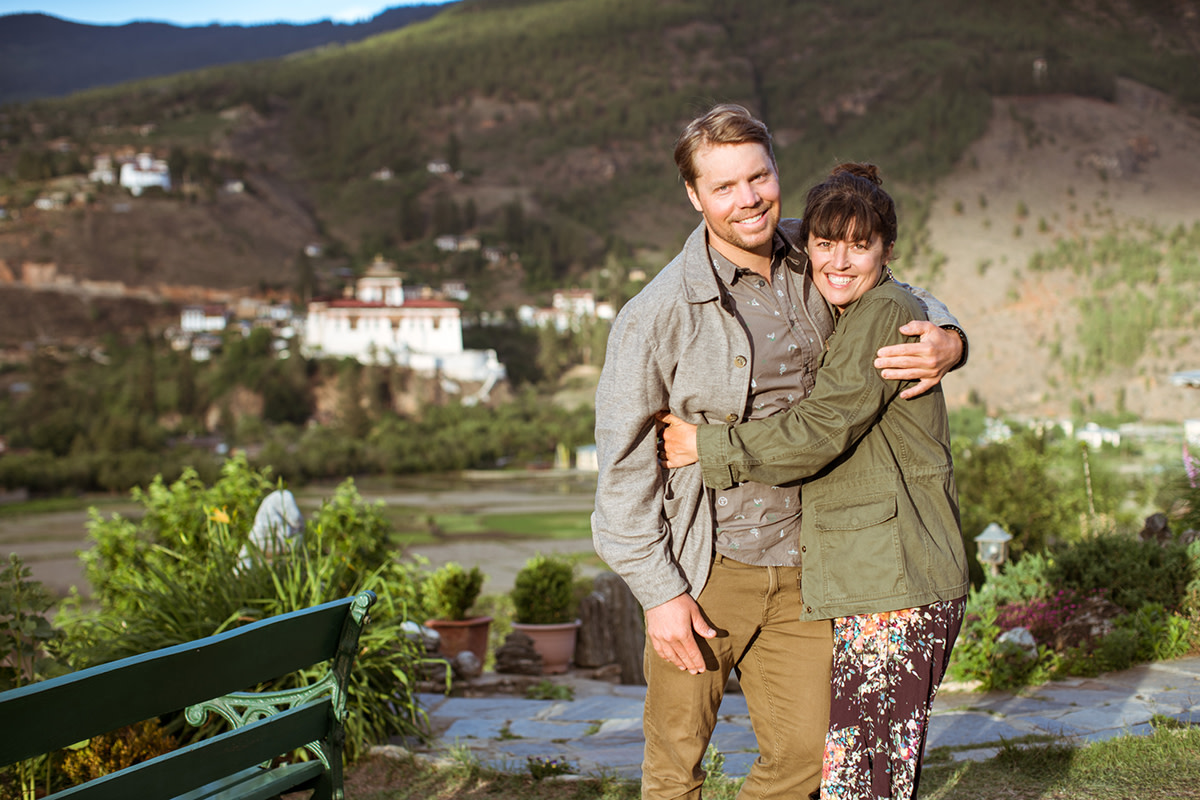 I change up my routine a lot because of travel, and also the change of seasons and change of locations. I definitely do not have one set routine, beyond just making time for self care. I definitely do like mobility, movement – even if that's just taking a walk in the morning before I start my day, most days.
One of my passions, and also [a passion of] my fiancé, my life partner, Evan, who is an organic chef, is Ayurveda. It's such a simple concept that you can spread across all aspects of how you eat. It's just looking at food as a medicine versus a pass time, an activity or just fuel.
Why I've been so excited about what we've been able to do over at HANAH, and being involved in the company from the beginning, is that it's just very well-rounded. The ethos of the company itself shares the same Ayurvedic principles.
They have an incredible ghee from Vechur cows, found in HANAH ONE, which is the staple product. Quite often I eat one tablespoon of that a day, and also eat the Go Packs – which are an epic backcountry snack.
This spring, we lined up this trip to Bhutan for a few weeks to track down and source these Cordyceps sinensis mushrooms. I had taken [Cordyceps] before and never really noticed much of a difference, but once I went down the rabbit hole of learning about this particular Bhutanese high-Himalayan type, it's super fascinating.
We went on this Himalayan trek for a couple of days, literally in the middle of the mountains, and spent a day with this Cordycep hunter trying to find these zombified larvae worms up in the high plains tundra. We ended up finding two of them; well, he found them, we tried but they are so hard to see.
What sets these Cordyceps apart from others?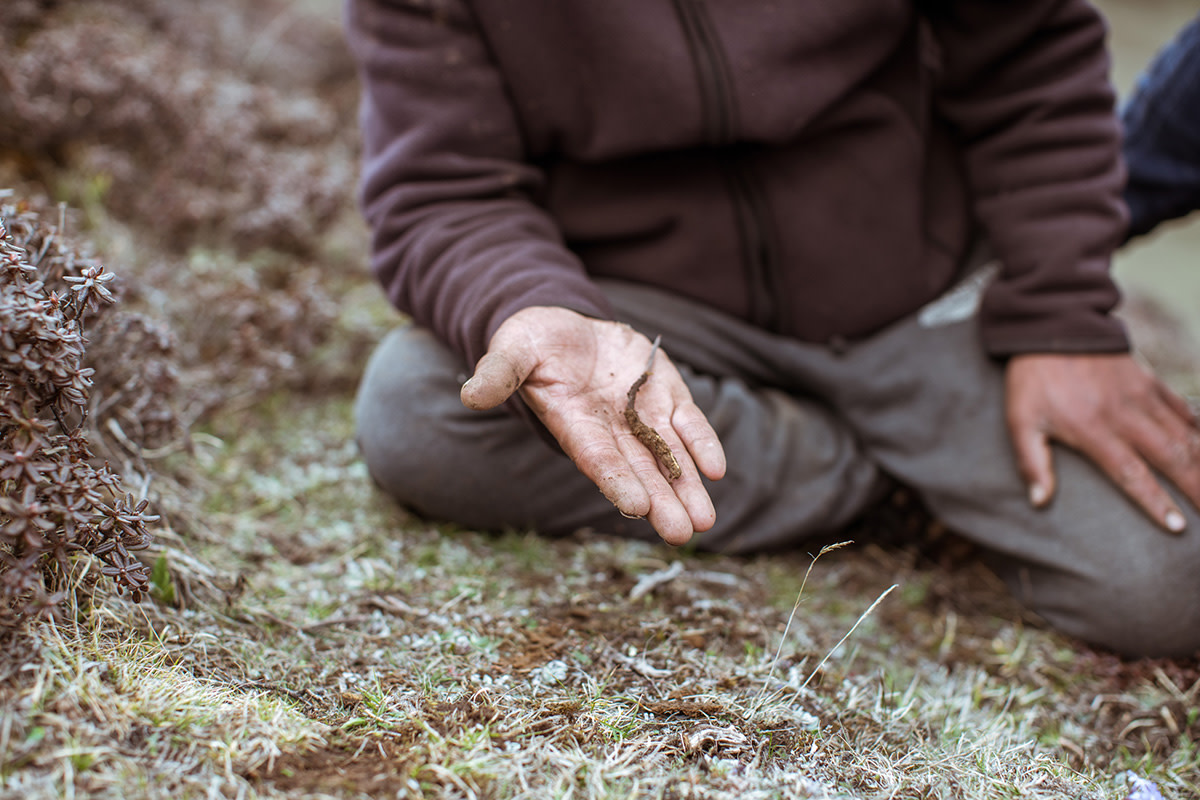 Probably 98 percent of Cordyceps on the market are a different strain that they've figured out how to grow in labs from wood chips or rice. That's basically all the Cordyceps on the market that you'll find. The Cordyceps Sinesis in the Himalayas, they are $20,000 per kilogram [$10,000 per pound]. They are super rare, and very hard to find and collect. They are incredibly potent, so you don't need much of it.
Having HANAH be one of the first exporters of medicinal herbs working with the Bhutanese government is really cool. Learning about this product, and having that product as part of the HANAH group is incredible. It's like a secret weapon, Cordyceps. You take one or two and you notice the difference. You get this mental clarity; no sh*t, you feel it for four or five hours. It's like no other medicine I've tried.
We also have a turmeric offering out of Bhutan now, too, which supports this amazing women's program.
What's your favorite way to incorporate HANAH ONE?
I think my favorite way to eat it is to put in on sprouted toast. I add some ghee and then I add the HANAH ONE which works as a compote or a jam.
I use these products as part of a regiment for big days. The Ashwagandha that HANAH sources from India is really great and I'll add that to smoothies or tea. For the back country, again those HANAH Go-Packs are great and a good source of superfood. I will have three of those, a bunch of water and on big days I'll bring a Red Bull, too. That's kind of my big-day protocol.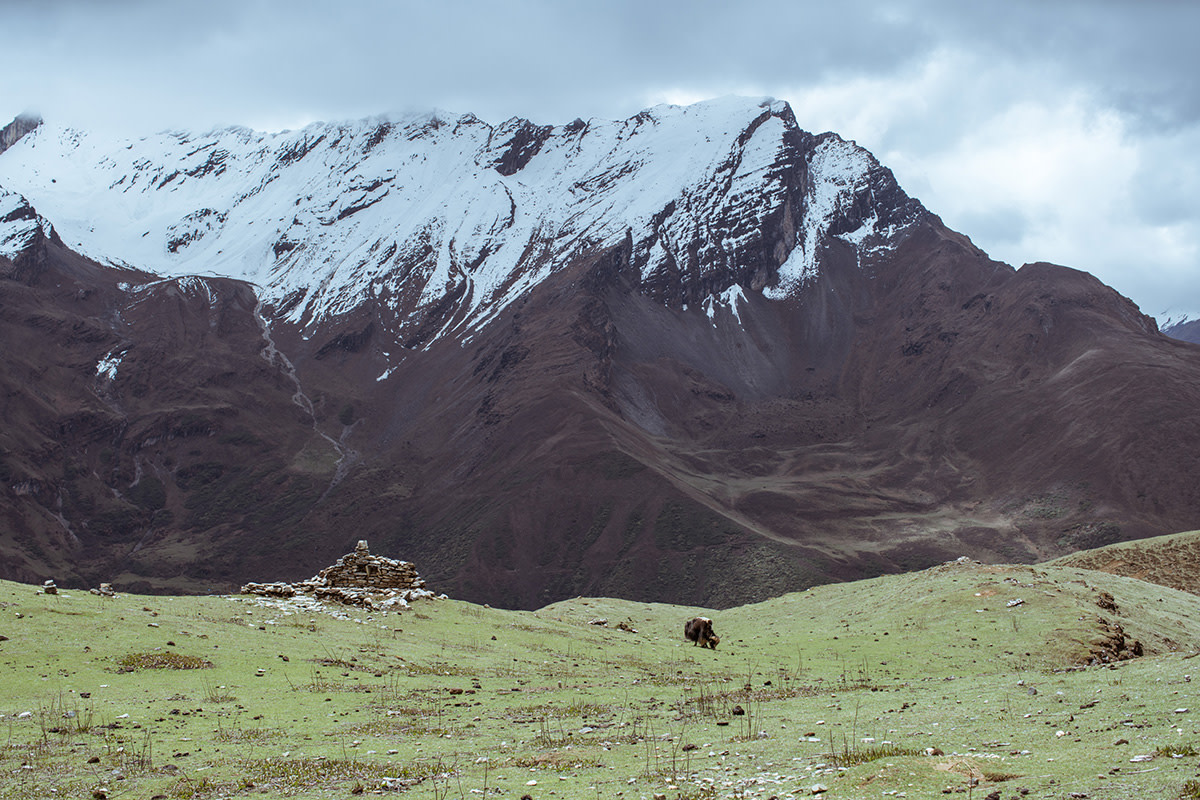 If you had to describe your philosophy around eating, what would that be, and what are your thoughts on these types of "fad diet" trends?
I like to eat for the purpose of the day and eat for the climate I'm in. So, out in the hot tropics there's a reason that all these fresh fruits and vegetables grow so readily in that type of climate – it's the best thing you can eat in that type of climate. Being in the mountains in the winter, it's very different. It's very hearty. It's root vegetables, sweet potatoes, and a lot of fat, like oils and protein. It's about staying warm all day. It takes a lot of energy. Also, when you are riding you want your joints to stay hydrated, and to be able to take on impacts. I usually put on a little weight in the wintertime, lose it in the summer time. I think it's healthy.
Beyond that, first and foremost: If I can get it wild, that's the best. I stay away from chemicals with fruits, vegetables, and am always asking, "where did this meat come from, was it ethically raised? Was it in a cage or free-range?" The dollar and what we spend it on is the only true democratic thing we have. So cast votes toward things that improve Island Earth.
Travis Rice's 5-Minute "Steak Dinner"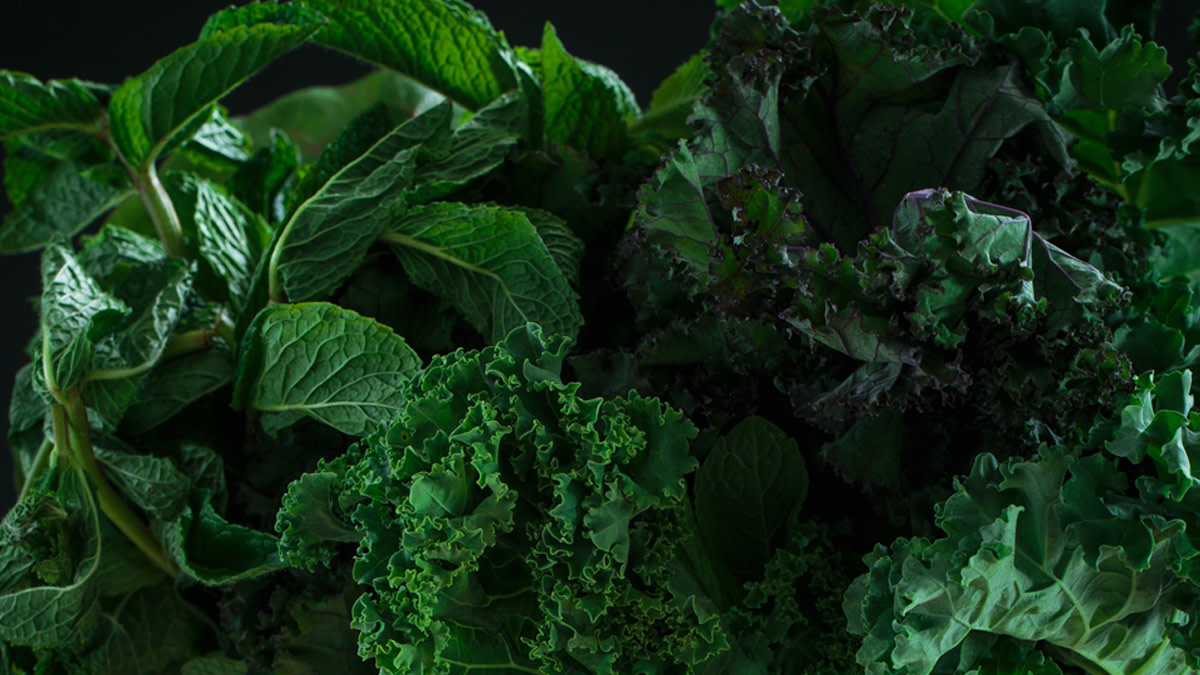 Ingredients:
– Greens: "Whatever you have, but I prefer hearty rainbow chard, leeks, kale and celery root," Rice tells ASN.
– Coconut Oil
– Olive Oil
– Salt and Pepper
Directions:
-Add coconut oil to stir fry pan on high heat.
– Prep all your veggies (cut stalks out of Rainbow chard and kale, dice leeks and celery root).
– Add hearty veggies to pan first, to wilt (about 2 minutes) and then add the rest of veggies.
– Add 1/8 cup of water to the pan, and cover over to let steam.
– Add heavy-handed amount of olive oil, salt and pepper to taste.
For access to exclusive gear videos, celebrity interviews, and more, subscribe on YouTube!