Lately, it seems like star athletes are have longer rap sheets than lists of sports accomplishments. Whether they're changing their name to Metta World Peace or having a rule named after them because they set the precedent for bad behavior in their sport, their diva antics get more press than their stats.
Thankfully, there are still some athletes that limit their intimidating antics to supplementing their career or, at the very least, bring their psychotic off-field intensity onto the field and have their opponents cowering in abject terror.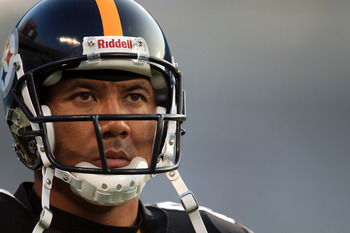 See the full list of 100 toughest athletes >>
For access to exclusive gear videos, celebrity interviews, and more, subscribe on YouTube!