The NFL is about to get an athletic marvel.
Michigan star Jabrill Peppers declared for the draft following a fantastic junior season that saw the hybrid linebacker end up as a top 5 finalist in the Heisman voting. At 6'1", 205 pounds, Peppers has the speed, athleticism, and strength to be a major factor in the pros and he proved that with his play this season.
Peppers is as versatile as they come: He played 11 different positions for Michigan this season, including time at linebacker, quarterback, safety, halfback, wide receiver, punt returner, kick returner, and at cornerback. Check out some of his highlights:
Peppers put up a blazing-fast 4.34-second 40-yard dash time while at Michigan and in high school he was able to bench press over 300 lbs and squat nearly 400 lbs—just imagine what he can do now.
At one point in high school Peppers added 25 pounds of muscle between seasons and after he first enrolled at Michigan, he showed off a ridiculous body transformation that he underwent in just 4 weeks that got him absolutely shredded.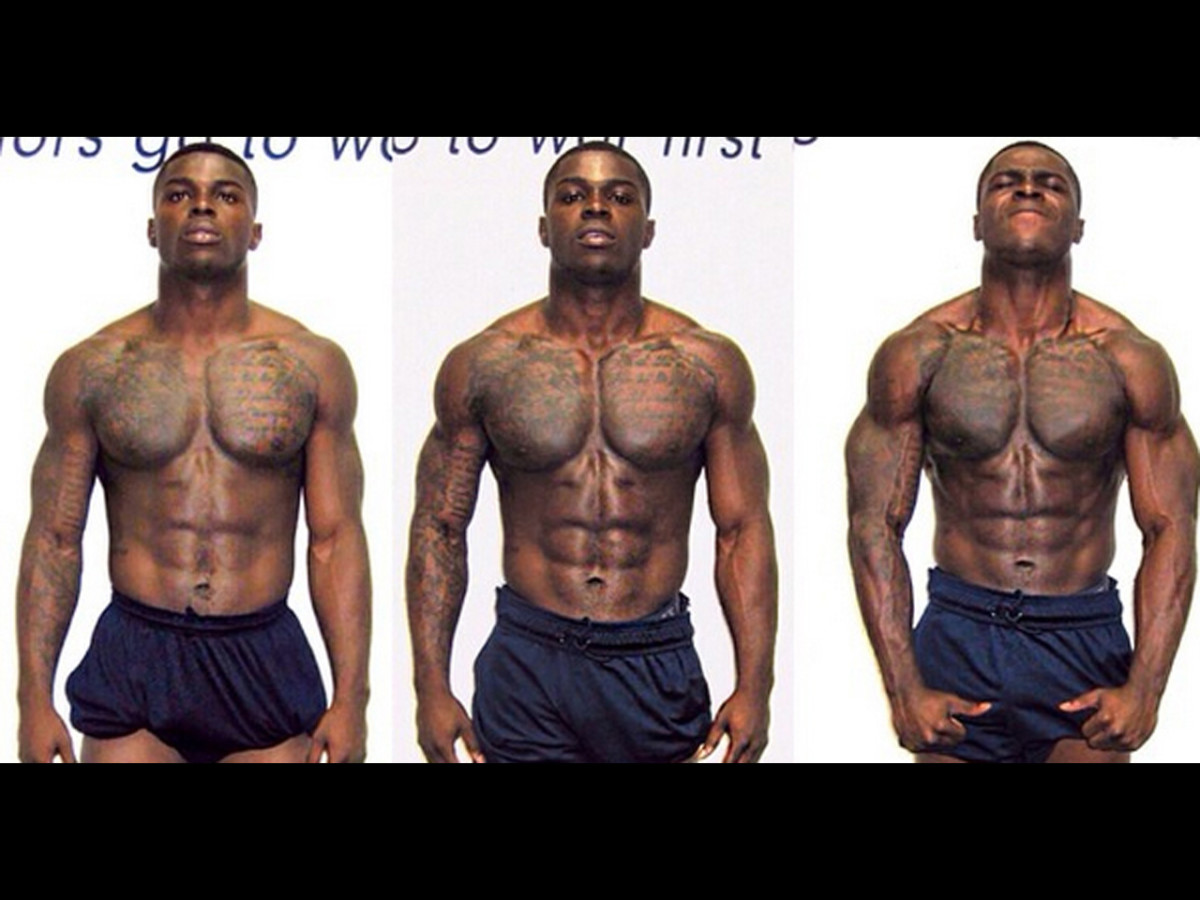 Peppers had a fantastic season at Michigan and now he should end up as a first round pick at the NFL draft.
For more proof of Peppers' freakish athleticism, strength, and speed, here are 5 of his most badass workout moments.
5. This guy has some major ups—Peppers pulls off a massive box jump:
4. Peppers does sled pushes while getting some major resistance:
3. Peppers shows off the strength workouts he used to get shredded before heading to Michigan:
2. Peppers shows off his hand skills—and his backflip skills—while working with the JUGS machine:
Seen this on IG.. Had to try it lol harder than I thought pic.twitter.com/ZvLZRjfLhM

— JP5 (@JabrillPeppers) August 6, 2016
1. Peppers shows off his muscular legs and a massive back squat in this Michigan football video:
You are either getting better or you are getting worse! @umichfootball @CoachJim4UM #GoBlue #BluePrint17 pic.twitter.com/L5R1322j74

— Tony Tuioti (@CoachTuioti92) June 22, 2016
For access to exclusive gear videos, celebrity interviews, and more, subscribe on YouTube!