NFL wide receiver Brandin Cooks is so fast he might be able to give Usain Bolt a run for his money. The Los Angeles Rams wideout put up a blazing-fast 4.33-second 40-yard dash at the NFL Scouting Combine (the second-fastest time among all athletes, according to NFL.com). And in 2016, while playing with the New Orleans Saints, he set a league record by becoming the first player in NFL history to score a touchdown of 85 yards or longer in each of his team's first five games of the season.
So yeah, Cooks is an exceptional athlete.
"I do some type of speed training during every workout, even if it's something small," Cooks told Men's Journal. "To keep my legs strong, I use the leg press and sled workouts, and over the summer before camp, I'll do a lot of beach workouts and agility drills on the sand. When I train, I'm not looking to be the biggest guy on the field, but I know how to work to make sure my body is as strong as it needs to be."
Just check out what he did to help the Rams win over his former team, the Saints, in the NFC Championship game:
Brandin Cooks made his presence felt against his old teampic.twitter.com/yqgIZ2et9v

— Pro Football Focus (@PFF) January 22, 2019
Before the Rams traded for Cooks, the Patriots acquired Cooks in a trade with the Saints during the previous off-season, and while it looked like a good move at the time, it looked even better after the Pats lost their top receiver, Julian Edelman, for the season with an ACL injury. Something similar happened in 2018 when Cooper Kupp went down with an injury, giving Cooks an even more important role for QB Jared Goff.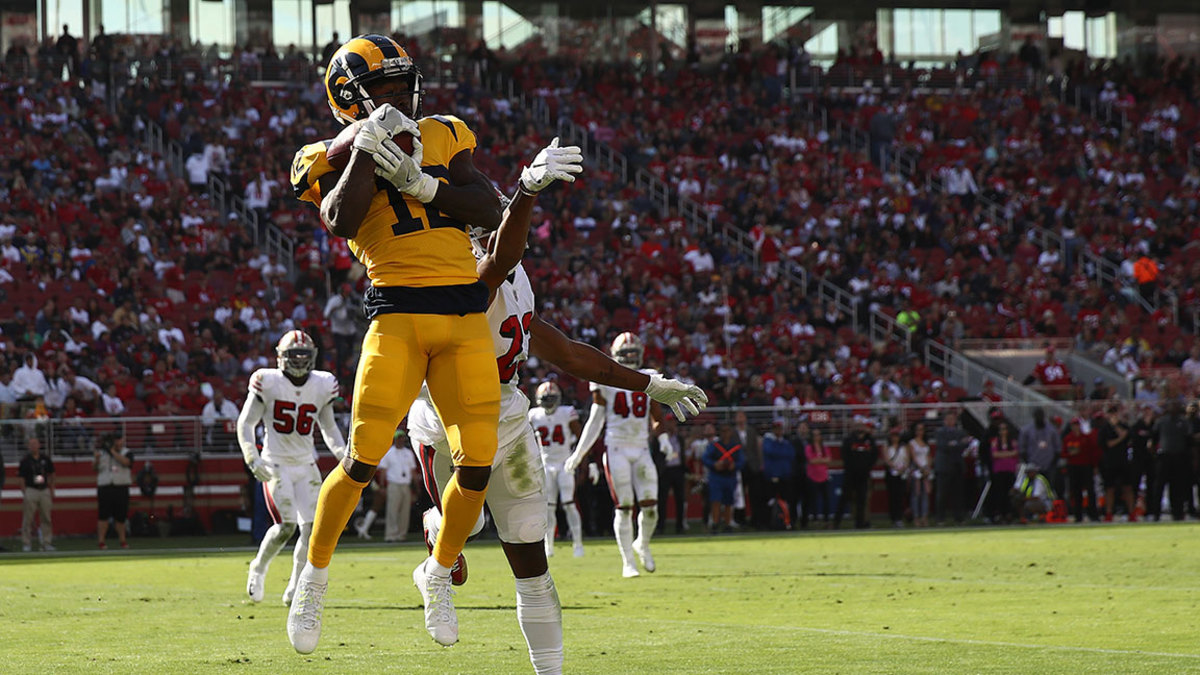 Cooks trains each year using a wide range of workouts, including sled pulls, cable rows, pushups, and much more.
Here are seven ways Cooks trains to get ready for the gridiron.
For access to exclusive gear videos, celebrity interviews, and more, subscribe on YouTube!