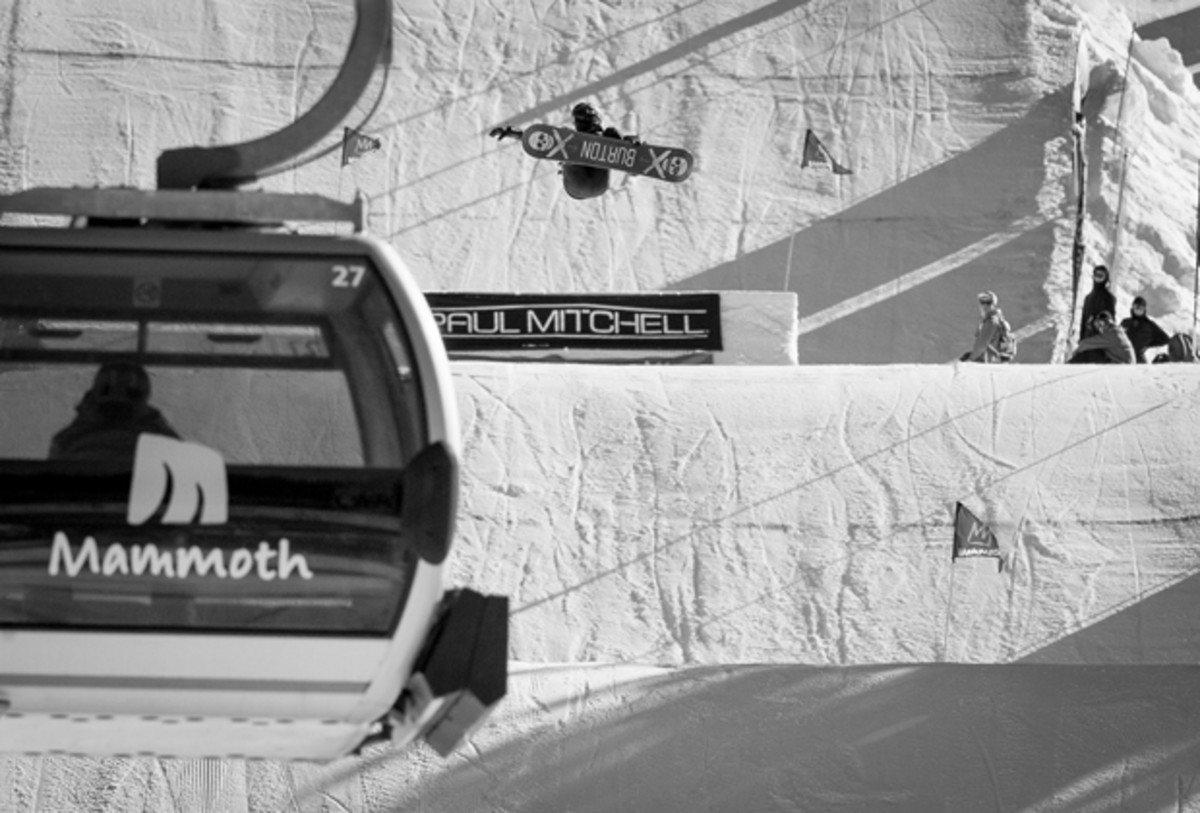 Only a few athletes have transcended the action-sports community and broken into the realm of full-blown celebrity. Snowboarder Shaun White is one of them. At the age of 7, White got his first sponsorship, from Burton Snowboards, and his career trajectory was set. He is officially the most decorated X Games medalist in history, with 18 medals in snowboarding and another five in vert skateboarding—a sport he turned pro in at the age of 17. With two Olympic gold medals in snowboard halfpipe, White was set to compete for two more medals in Sochi with spots in both the halfpipe and slopestyle competitions—until he decided, controversially, to forgo the slope contest to focus on pipe.
Not surprisingly, White is used to having all eyes on him.
Mention the name "Shaun White" to nearly anyone—your grandmother included—and they're bound to have an opinion. But few outside of his closely guarded inner circle know the true Shaun White—the human who not only has a strong desire to compete and win, but who is affected by the pressures and injuries of the sports in which he competes. Snowboarder magazine's creative director, Pat Bridges, sat down for an interview with White in October, and what resulted was a raw, emotionally frank conversation that shows an athlete who's not only learned to cope with the backlash of his fame and success, but who lets it motivate him more.
"I think there is more to Shaun than people are led to believe," Bridges said in an interview with GrindTV. "He is easily stigmatized by our side of the sport. This is because he has transcended snowboarding to enter the mainstream lexicon. How this happened is intriguing, but the result of it is that Shaun's support structure isn't focused on the world of snowboarding. It simply isn't in their purview. When they are shaping his image, it isn't to sell Shaun White and snowboarding to those who already ride. Yet Shaun is still a snowboarder, albeit one with insane resources, exposure, and commitments. I wanted him to have the opportunity to once again speak to the community he came from and see what Shaun White 3.0 had to say to the people he speaks for as the face of snowboarding."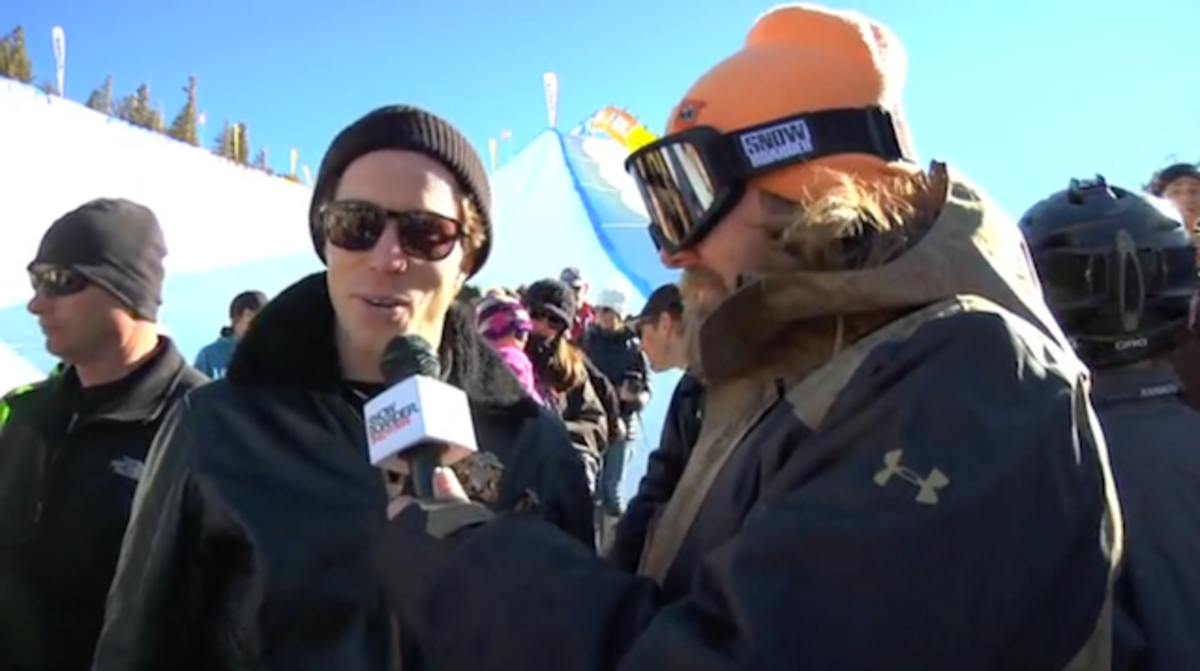 With two decades of experience in snowboard media, Bridges has watched White's entire career unfold. Even after successful interviews for Snowboarder with White in 2000 and 2005, getting him on the record this year proved difficult. According to Bridges, it is an interview that was a few years in the making, and it wasn't until he flew down to Australia to White's private training halfpipe built by GoPro that things began to look up.
"Shaun felt that, all things considered, there would be too many outside distractions if we did the sit-down in the States, and in Australia he would be able to focus. … Once Down Under, I was well aware of the fact that Shaun was there to train for the Olympics, so I stayed out of the way. I arrived on a Wednesday and was leaving on a Tuesday. By Sunday morning, I had yet to do the sit-down.
"Sure enough, like it was a contest, Shaun came through. We sat down at the 11th hour and pulled a five-hour session that Sunday night. I knew the story would come out once we sat down, so I wasn't that surprised at the outcome. It really was Shaun putting himself out there and him being at a place in his life where he wanted to do it. I really appreciate him trusting in Snowboarder to be that outlet."
In the interview, Bridges asks White about Shaun White Enterprises, his recent acquisition of the Air & Style event, his gum flavors, and his position as a guitar player in the band Bad Things. Bridges also gets White to open up on his feelings about being ostracized by some of his peers in snowboarding after friend and teammate Kevin Pearce was injured perfecting a new maneuver in the halfpipe:
"The accident that happened to Kevin was awful. Kevin was a good friend of mine who was in the hospital. It freaked me out and I was sitting there trying to learn double twelves. It was in the back of my mind the entire time. Then with the Frends thing, one of them said to The New York Times, 'He's just not a grassroots rider.' I'm like, 'One, I went pro before you and I've been doing this longer than you. Just because I am not from the East Coast doesn't mean I don't have roots in snowboarding. And two, you made a company out of your friendship.' That is f**king like, I dunno. That is a sad movie. I mean, I love the guys and I love the idea of what they are doing but this is literally taking a group of friends and going, 'How can we exploit this to make money?' And then to have them tell me that I wasn't core or a grassroots guy, I was just like, 'What the hell is going on with this sport?' And you wonder why I go do my own thing. I'm not in the clique and it's fine. It's like you show up to school and all of the sudden everybody has got a sticker on their backpack that says 'Frends' on it. And you are like, 'Alright, I don't have a sticker, this is getting awkward.' And it was this weird them-against-me sort of thing, which I f**king loved. As a competitor, I love it. It is the worst thing they could have done. It just made me so much better of a rider."
The interview is not to be missed. Read it in full online or in the February print issue of Snowboarder, on newsstands now.
For more on White's road to Sochi, watch the full hour-long NBC special "Shaun White: Russia Calling" on TransWorld Snowboarding right here.
Men's snowboard halfpipe qualifiers begin at 2:00 p.m. Sochi time Tuesday. Check NBCOlympics.com for broadcast details.
More Winter Olympics stories on GrindTV
Skier Kaya Turski beats the odds on her way to Sochi Games
Kaya Turski, Devin Logan should stand out in women's slopestyle
Can Devin Logan nab ski slopestyle gold?
Snowboarders deliver harsh criticism as Olympic halfpipe goes from bad to worse
Shaun White amazes in halfpipe at age 10
20 questions with freestyle skier Maggie Voisin
So can Danny Davis unseat Shaun White?
Jenny Jones first Brit to win Olympic medal on snow
Jamie Anderson wins second snowboard gold for USA
Did Sage Kotsenburg shock the world in Sochi?
Ståle Sandbech goes big with mohawk at medal ceremony
For access to exclusive gear videos, celebrity interviews, and more, subscribe on YouTube!