Philadelphia Eagles receiver Braxton Miller has proven he's one of the fastest and most exciting players in the NFL. Whether it's burning defenders with his fantastic speed, or flipping his way into the endzone when he was with the Houston Texans, there's no doubt that Miller's one of the best natural athletes in the league.
During his time at Ohio State, Miller was a standout for the Buckeyes, showing off his incredible athleticism while playing quarterback and wide receiver for the perennial national title contender.
Here's a look at Miller working out with fellow former Ohio State stars Cardale Jones, and Jalin Marshall:
While Miller possesses some amazing natural talent, he also works extremely hard in the gym to stay in such great shape, which helps fuels his athletic ability. Miller works with trainer Tramain Hall  at Enhance U and uses a wide range of workouts when he's training for core and speed—like planks, sled pulls, and hamstring curls—and he also has a favorite that helps him when he trains for football, too. "Swimming is my favorite workout," Miller said.
Here are a few photos of Miller getting in work: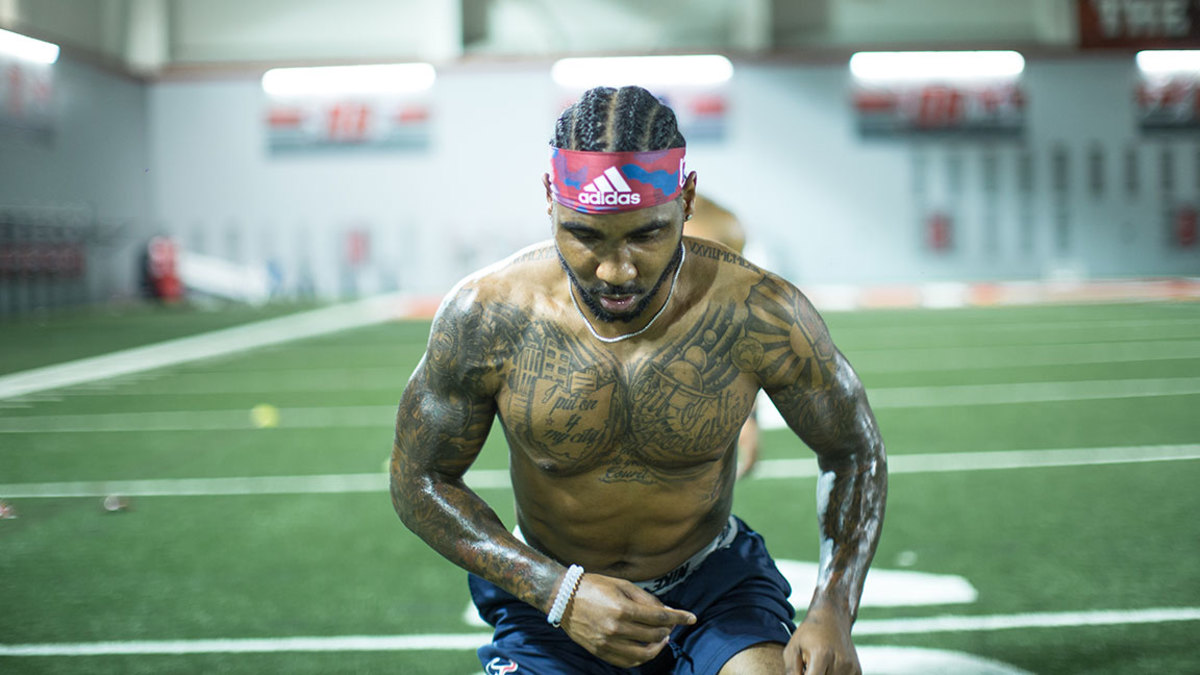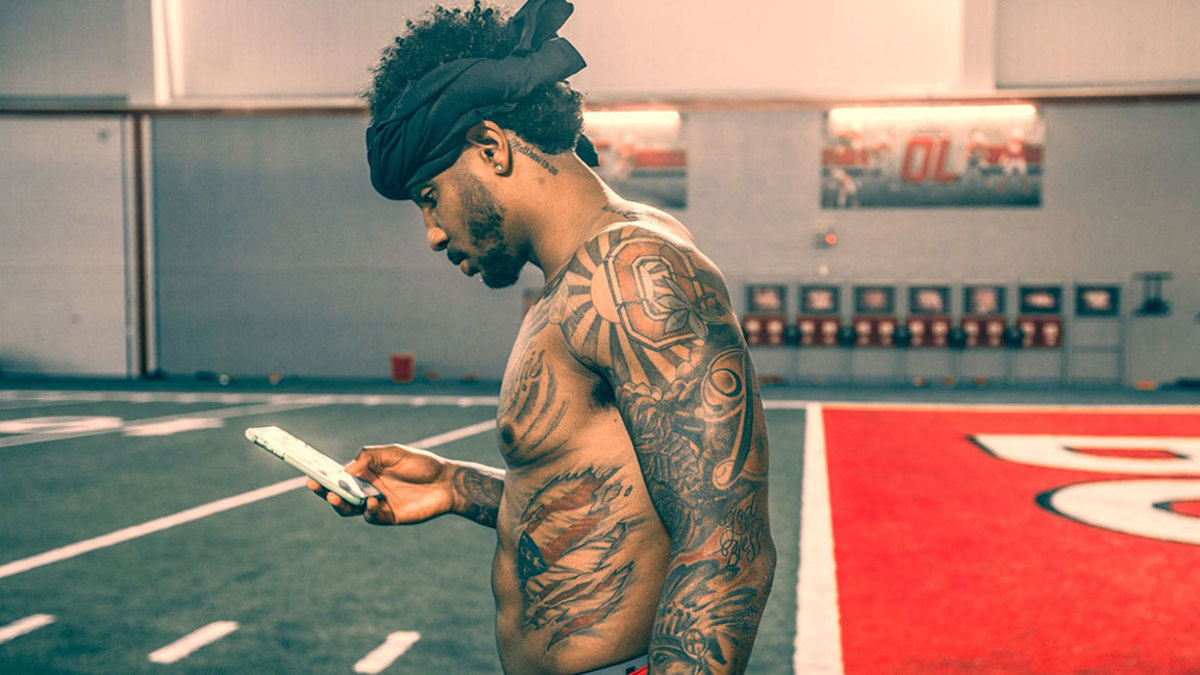 Here's just a quick sample of how shredded, athletic, and hardworking Miller is:
 

View this post on Instagram

 
 

View this post on Instagram

 
Here's the muscle-building workout Miller likes to use when he's training for his core and speed:
THE WORKOUT:
Warm up: 10% incline 10 Sprints Warm up 30/30
3 Rounds of High Pulls / Rev Lunges 4 x 3
DB Bench Single Arm Row 3 x 10
Planks 3 x 60 seconds
2 Rounds
ECC Hamstring Curl with Partner or Machine 3x 8
Barbell Sit Up 4 x1 5
Tempo Push ups 3 x 30 seconds
Condition Sleds Pulls 4 x 100 yards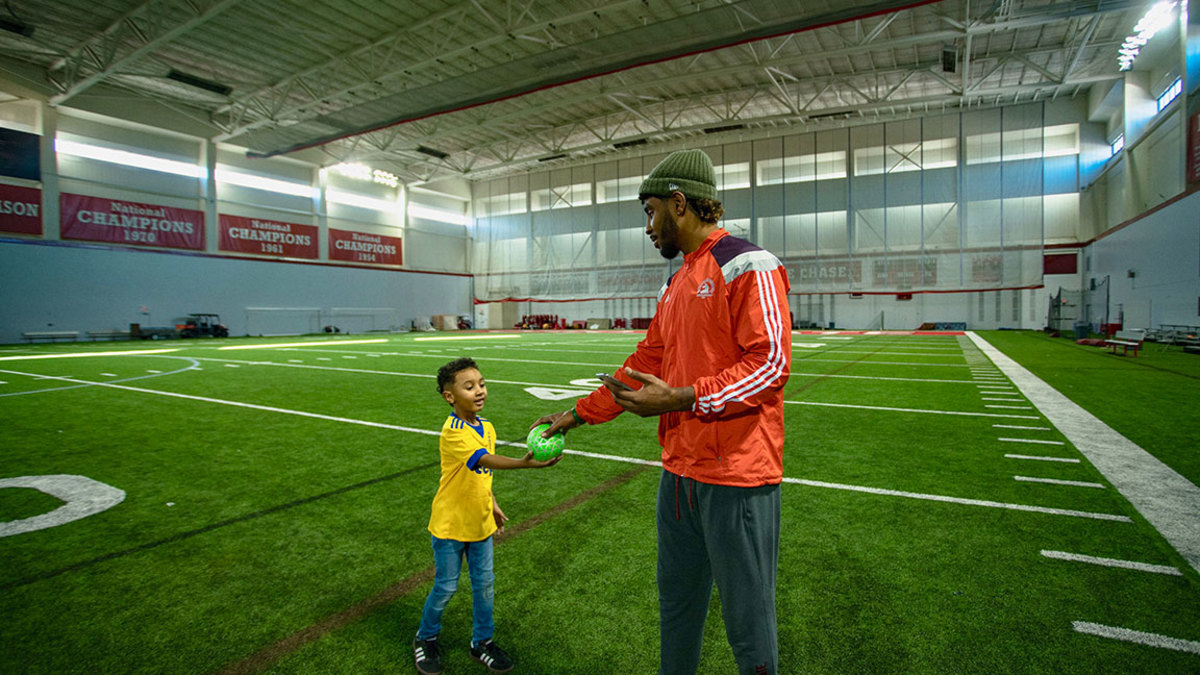 Here's the playlist that Miller uses when he needs a pump up while working out:
THE PLAYLIST:
Stay Woke – Meek Mill
YOSEMITE – Travis Scott
W O R K I N M E – Quavo
Car Confessions – Young M.A.
Stop Trying to Be God – Travis Scott
CUDDLE MY WRIST – Future
Can't Take a Joke – Drake
Bmf – Rylo Rodriguez
Remembrance (feat. Lil Durk) – Only The Family
Neat – Q Money
Wat U On (feat. Gunna) – Moneybagg
See more from Miller at his Instagram page and on Twitter.
For access to exclusive gear videos, celebrity interviews, and more, subscribe on YouTube!