After playing over a decade in the league and amassing 11 All-Star appearances, two NBA championships, and an Olympic gold medal, Chris Bosh is ready for the next stage of his career. He was recently honored by having his jersey retired by the Miami Heat in March. Now, Bosh is using the same determination and mindset he used in the NBA to try and dominate new fields.
He's become an aspiring music producer and has also spent time doing TV work, including for Turner Sports in the past. "Media's the natural, easy thing for me, and I'm hoping to do more," Bosh told Men's Journal. "I'm also really excited about producing music. I've been working with artists and doing music-related stuff for years and I want to keep building on that."
We caught up with Bosh to talk about his NBA career, playing alongside LeBron James, what fatherhood means to him, and the next steps of his career.
Men's Journal: What's one of your favorite moments from your NBA career?
Chris Bosh: You go through so much as a player, and you have so many great teammates that it's really hard to pinpoint one specific instance. But I'll go with something funny: One of the funniest, most memorable times was doing that goofy Harlem Shake video. The Heat was the greatest team I've been a part of—and doing fun, silly things like that really brought us together and helped make us a real brotherhood. You prepare so much just to be a professional, so it was fun to do that together.  
What was it like to have your Miami Heat jersey retirement ceremony this season?
To be able to retire from the league—and be able to retire my jersey—is an ultimate honor. You want those things to happen, but you don't even think about it when you're playing. You're just thinking about the next game, the next day, the next year, and improving. To see those things pay off is really special for me. It meant a lot.
You were one of the fittest players at your position during your career. What was your training like back then?
Being with the Heat, you're always going to be in shape—they're very big on fitness. We would take body-fat data like every other week. They're famous for that. But it was also about just wanting to be my best self. I took that as a challenge. I lifted a lot back then and worked on weightlifting and getting stronger. There was a lot of long-distance running, a lot of weights, and taking a lot of shots to help build up my stamina. All that really helped me.
What were you eating?
A lot of food for fuel. It's so funny because my life has changed so much. I can't eat as much as I used to. I'm just not as hungry. Now I'm in a world where I can be hungry for a little while and I won't pass out, but in sports, that's not even a question. If you don't eat right, you could pass out and you'll have a bad day if you don't take nutrition seriously. It came down to investing in myself, investing in a chef, and making sure they were preparing meals that kept me fueled up.
Are there certain foods you stay away from or can't eat?
No, I've never been one of those people. I can eat pretty much anything. Not like Tom Brady, that guy is on another level. That's why he has, what, six Super Bowl wins now? I'm not eating grass like he does. I'll eat a grass-fed burger [laughs].
What does your fitness routine look like now?
I work out like two or three times a week, nothing crazy. I just like to get my heart pumping. I don't turn it up like I used to. I just get in there and get a little sweat going. I know I want to get up in the morning and I don't want to feel too much soreness. But I do want to stay in shape and keep some sort of fitness going. I do believe heavily in that, because it's so important to keep your health right.
If you could go one-on-one with any NBA player for fun, who would it be?
Well, I'd want it to be someone I could win against for sure [laughs]. No, I'm kidding. Hmm, I'd go with LeBron [James], I think. By the time we played together, I had no interest in playing any type of one-on-one. Back then it was all about the team concept. So it would be a fun matchup to do that with him. I have the height advantage, but he's thicker. We've been playing with and against each other since we were 16 years old, so it would be cool. We could talk some trash and go back to how it was in the high school days. Win or lose, it would be fun either way.
Who did you look up to most during your basketball career?
Kevin Garnett was my favorite player. Guys like KG, Lamar Odom, Tim Duncan, those are the guys who really made an impression on me. Lamar was like a 6'10 point guard and a lefty, so I saw that and was like, 'Oh yeah, I'm going to handle the ball like that'. In the mid-90's KG was the first dude to play like that, and that was big for me. When I was playing in little league, I played with old-school coaches and I remember we couldn't even put the ball on the floor or we'd get yelled at. Once I saw Kevin taking it down the floor, and he's great in the league, I started to think, 'How can you tell me not to do this?' That's when I started to embrace that and really evolve my game and add more skill work.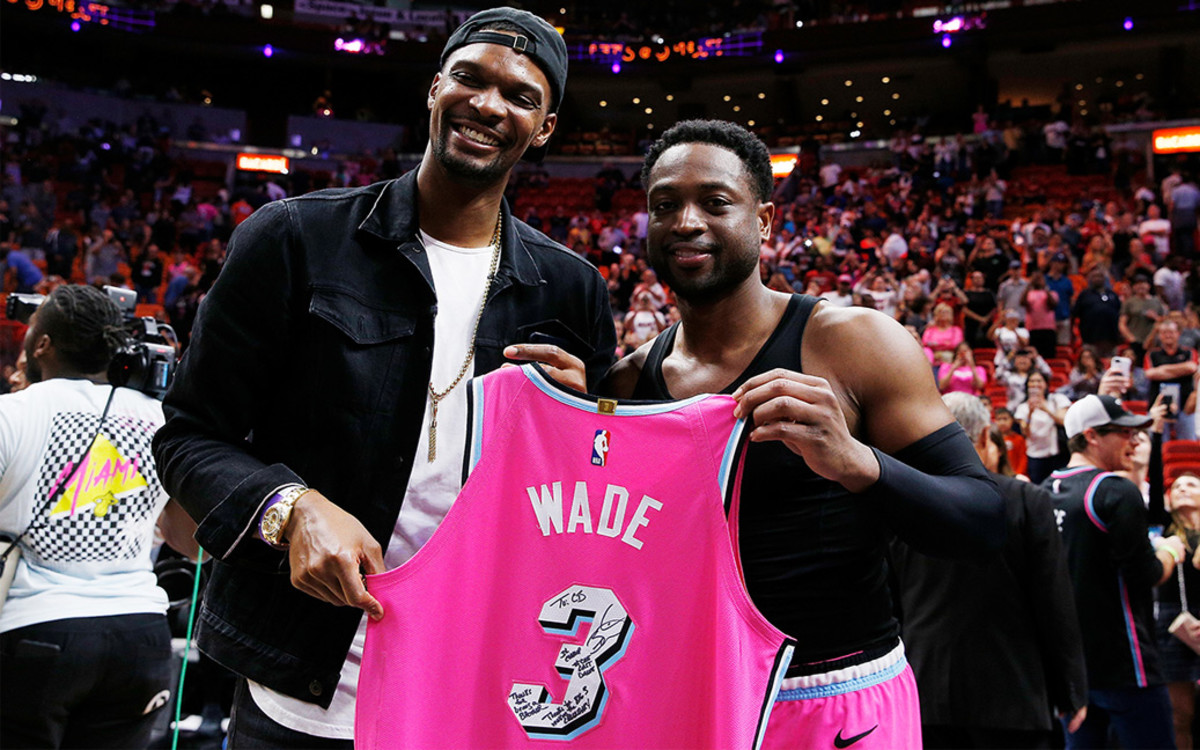 With the NBA playoffs on the horizon, what teams or matchups are you excited to see? Any predictions?
In a way, it doesn't seem that exciting. There are the Warriors, and I also feel like this year was a chance for the Rockets to make a statement. With the Lakers, they were dealing with injuries all year and they never had the chance to get into a rhythm. Well, they were in a rhythm around Christmas, but then LeBron went down, and Ball, Ingram, and Rondo. It was a tough situation. Even with Houston, Chris Paul was out for a bit, and now he's back and they're trying to put things together. It's the Warriors at the top, and it'll be interesting to see if someone can take them down, because so far no one has really been able to fully challenge and push them. They've been able to steamroll everybody.
What's was it like being a dad and juggling your basketball career and now your post-basketball career?
It's tough. Children are demanding and no matter how much help you have, you also have responsibilities as a father you need to take care of. I really try to make sure I'm setting a good example and doing things the right way so I can keep providing for my family. Things get expensive over the years and you want to be able to do the best you can. I try and spend as much time with them. We've grown together over these years. I really try to give them a sense of purpose, a sense of responsibility, and to teach them to be outstanding citizens in the world. That's the most important thing to me.
Lastly, what's next for you?
I really love music and producing music. I've been [working in the industry] for four years. I've worked with some great artists and got some record placements and everything, so that's been really cool to do. I just love the creative process and developing ideas. I've been writing and creating essentially my whole life. Music-wise, I would say it's more hip-hop and R&B. I grew up on that, so that's just naturally where my ear is. I love writing and trying to build worlds and build stories. I enjoy the process of researching, writing, and getting those ideas and building characters. Those are the two things I really love doing: music and writing. 
For access to exclusive gear videos, celebrity interviews, and more, subscribe on YouTube!