As someone who has experience in Hollywood for over three decades as a director, actor, writer, and Emmy-nominated producer, Peter Berg knows a good story when he sees one. As director of films like Friday Night Lights, Lone Survivor, Deepwater Horizon, and Patriots Day, Berg has shown he has a strong hand at adapting real-life stories into narrative films.
Berg put all that experience to use as an executive producer on the Netflix series QB1: Beyond the Lights, which follows the stories of three high school quarterbacks as each of them go through their final seasons in high school before playing big-time NCAA college football.
Over his career, Berg has worked quite a bit in the sports world, including in collaborations with the NFL—Berg directed the now-iconic '100-Year Game' commercial that aired during the Super Bowl and featured NFL legends and stars like Tom Brady, Saquon Barkley, Joe Montana, Jim Brown, and Patrick Mahomes—and from directing Friday Night Lights the movie and developing the critically-acclaimed TV series adaptation.
Here's a look at Berg working on that Super Bowl commercial in a behind-the-scenes video:
All that sports experience came into play in making QB1.
"The show is a natural extension from other successful football projects that I've been a part of," Berg told Men's Journal. "I wanted to create a docu-style version that would capture the same passionate themes and would resonate with people in a similar way."
Over the first three seasons, the show followed quarterbacks like Jake Fromm, Justin Fields, Tate Martell, and Spencer Rattler, with the first two later achieving great success in college. Fromm led the Georgia Bulldogs to a national title appearance, an SEC championship, and three SEC East titles and is expected to be a top 5-drafted quarterback in the 2020 NFL draft, while Fields took the Ohio State Buckeyes to the College Football Playoff and was a finalist for the 2019 Heisman Trophy.
"I wish I could say I was shocked to see their success, but I saw firsthand how hard these guys work," Berg said.
Men's Journal caught up with Berg about his work on QB1: Beyond the Lights, why QB1 has "passionate stories," and what it's like working with Mark Wahlberg after collaborating so many times on films like Lone Survivor and Mile 22.
Men's Journal: What drew you to this series and made you want to executive produce it?
Peter Berg: The kids featured on the show are operating in an extremely high-stakes environment requiring immense maturity. These are highly touted high school quarterbacks who have real families, living in real communities. There are serious pressures when leading a big-time football program while simultaneously chasing a dream to play at an elite college. This is on top of the pressures of being a normal high school kid. The show is about football, but really highlights the unique challenges these athletes are juggling at a young age.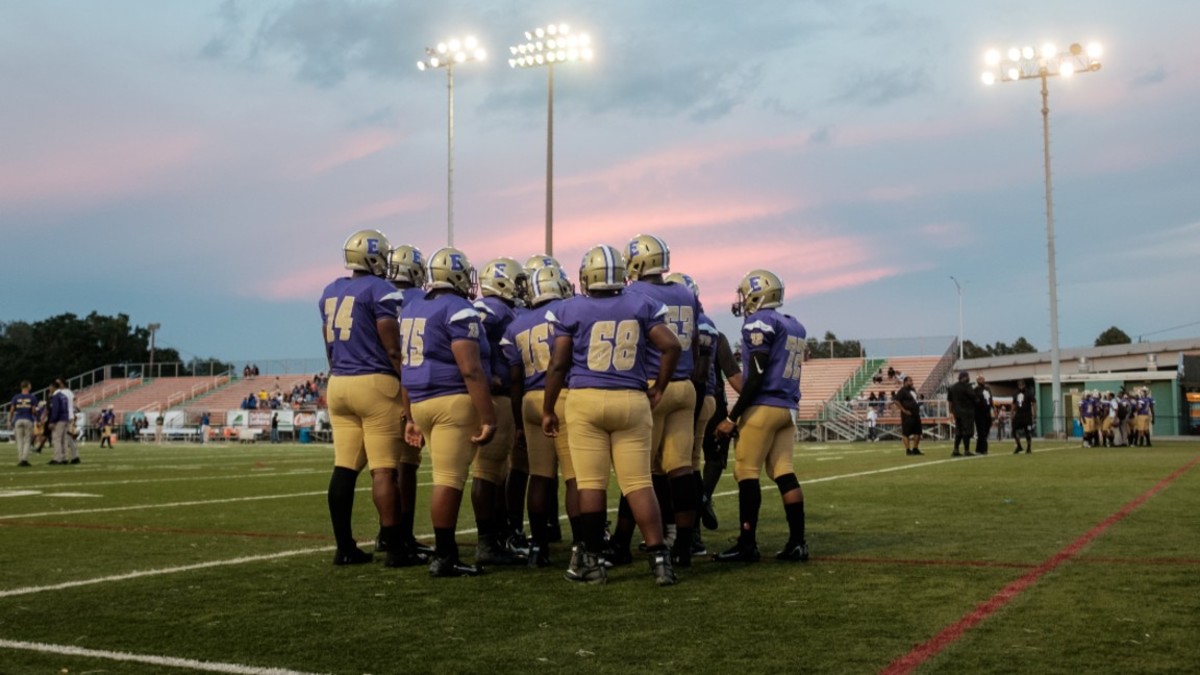 Did your past work on Friday Night Lights have any influence on this series for you?
The show is a natural extension from other successful football projects that I've been a part of. It was an organic next step after the success of Friday Night Lights the film and Friday Night Lights the TV Show. Knowing how successful both of those scripted projects were, I wanted to create a docu-style version that would capture the same passionate themes and resonated with people in a similar way. I had the same questions to answer with QB1. Why is football so deeply intertwined with American culture? Why do people fall so deeply in love with this sport? And how much pressure is put on these athletes as they morph into young men? QB1 is a platform to tell those real, passionate stories, and it's been a real pleasure to create.
With QB1: Beyond the Lights, you're following players who are trying to achieve their dreams. What does it mean to you to play a part in that story?
I'm not sure I look at the creation of the show playing any part in helping them achieve the dream they have individually been chasing their whole lives. These kids are all so determined and so driven. The series doesn't give them those qualities, and the show highlights those qualities.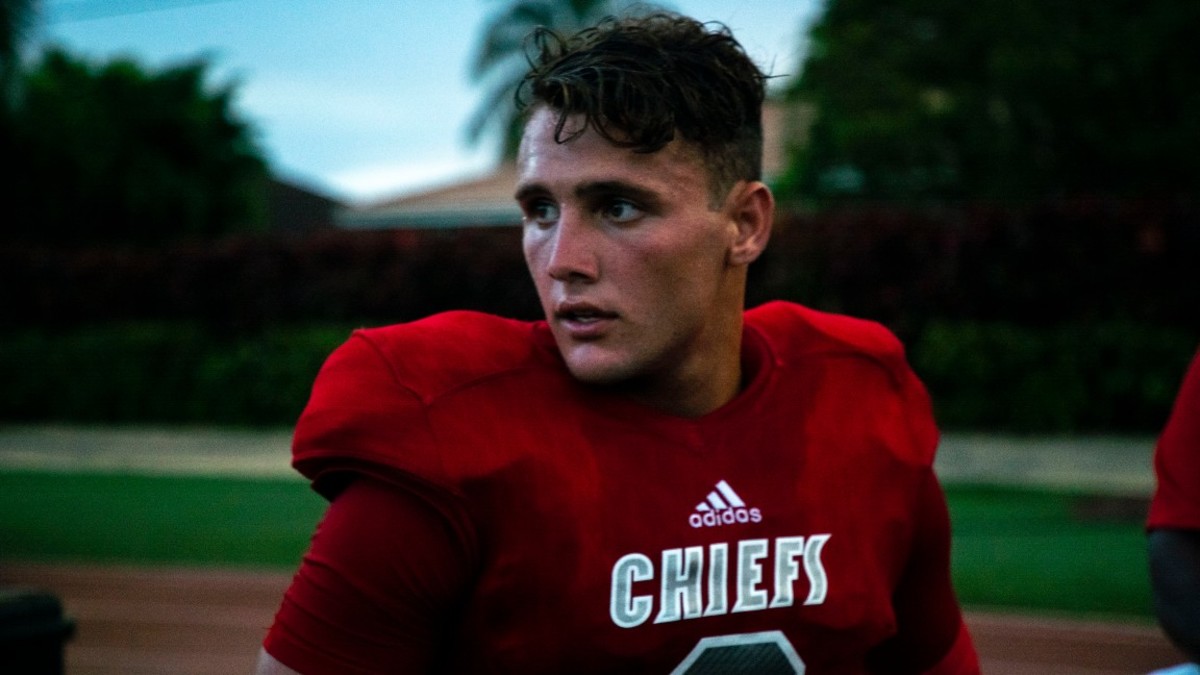 Players like Justin Fields and Jake Fromm have gone on to great success in college. What's it been like to watch the journeys of those players and their success after the show?
It's been a thrill to watch. I wish I could say I was shocked to see their success, but I saw firsthand how hard these guys work. Jake started as a freshman with an appearance in the national championship in 2018, and then Justin was a Heisman Trophy finalist in 2019. That's big time. It's a testament to the work these young men have put in and the families and communities they come from.
What do you hope viewers take away from watching the series?
I hope the kids themselves can look back and see an honest representation of a very meaningful moment in their life. There's also something to be said about viewers recognizing the power of showcasing the role football plays within so many of our families and communities at large. The series highlights those relationships just as much as it highlights the talent of the players themselves. I hope people feel that when watching.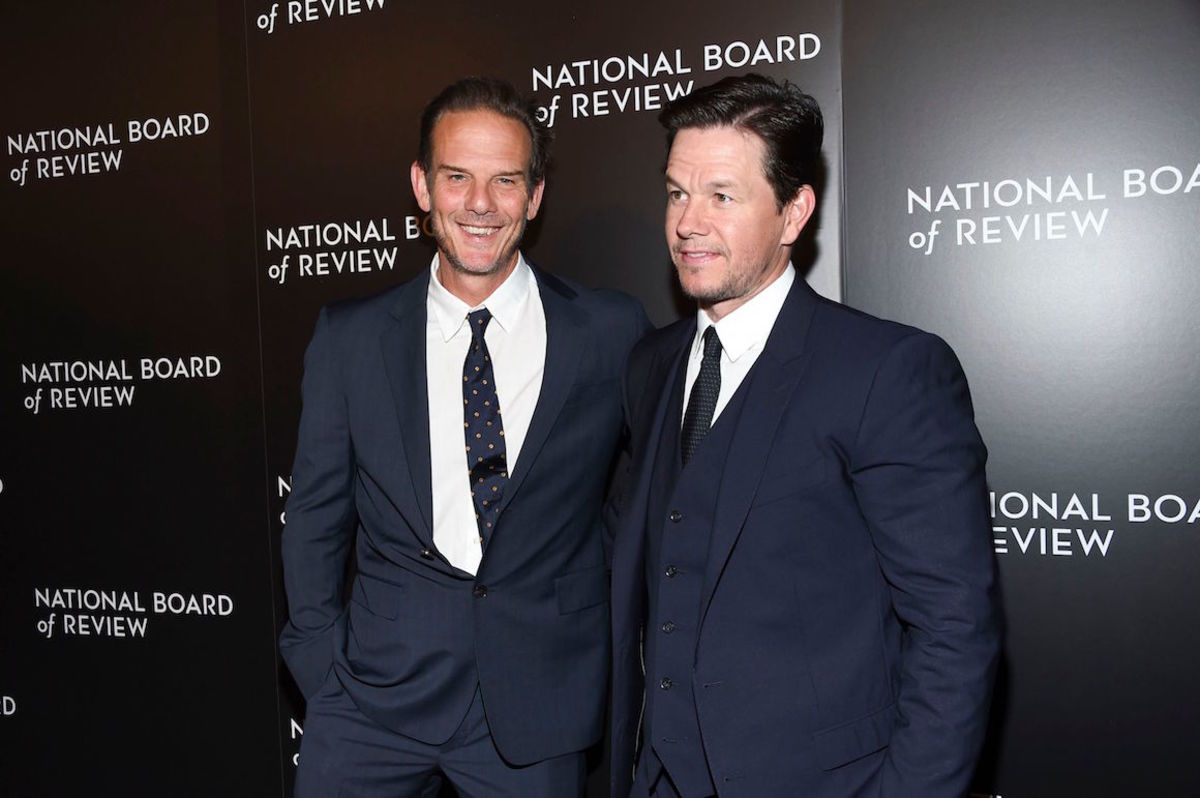 You've worked with Mark Wahlberg a lot over the years and you have Spenser Confidential out now with him on Netflix. What did you enjoy about making this one together?
Mark and I have collaborated a whole lot over the past few years. Most of what we have done has been heavy and serious in tone. Spenser Confidential was the first time we worked on something that was truly light-hearted and fun. We had a great time making this and are really looking forward to people watching it.
For access to exclusive gear videos, celebrity interviews, and more, subscribe on YouTube!