Donovan Mitchell has made some superhero-like plays on the basketball court. Now, he's getting a signature shoe that's fit for a hero: the D.O.N. Issue #1. Earlier in July, Adidas introduced the first signature sneaker for the Utah Jazz star, debuting a collection of four Marvel Super Hero colorways that are inspired by the way Mitchell plays on the court.
The design and idea behind the collection for the D.O.N. Issue #1 comes from Mitchell's inspirational story to the NBA and his rise as one of the budding superstars of the league. The D.O.N. Issue #1 is meant to stand for Mitchell's Determination Over Negativity.
"There were moments where I was close to quitting basketball."

Determination Over Negativity: The Donovan Mitchell Story. Watch the full film now: https://t.co/z0S3FDC5cK@spidadmitchell #DONISSUE1 pic.twitter.com/9BvpVxuF53

— adidas Basketball (@adidasHoops) June 26, 2019
"Determination Over Negativity is a belief that anything is possible no matter who you are or where you come from," said Mitchell in a press release. "I wanted this sneaker to be a symbol of that – for the kid who believes they can do anything."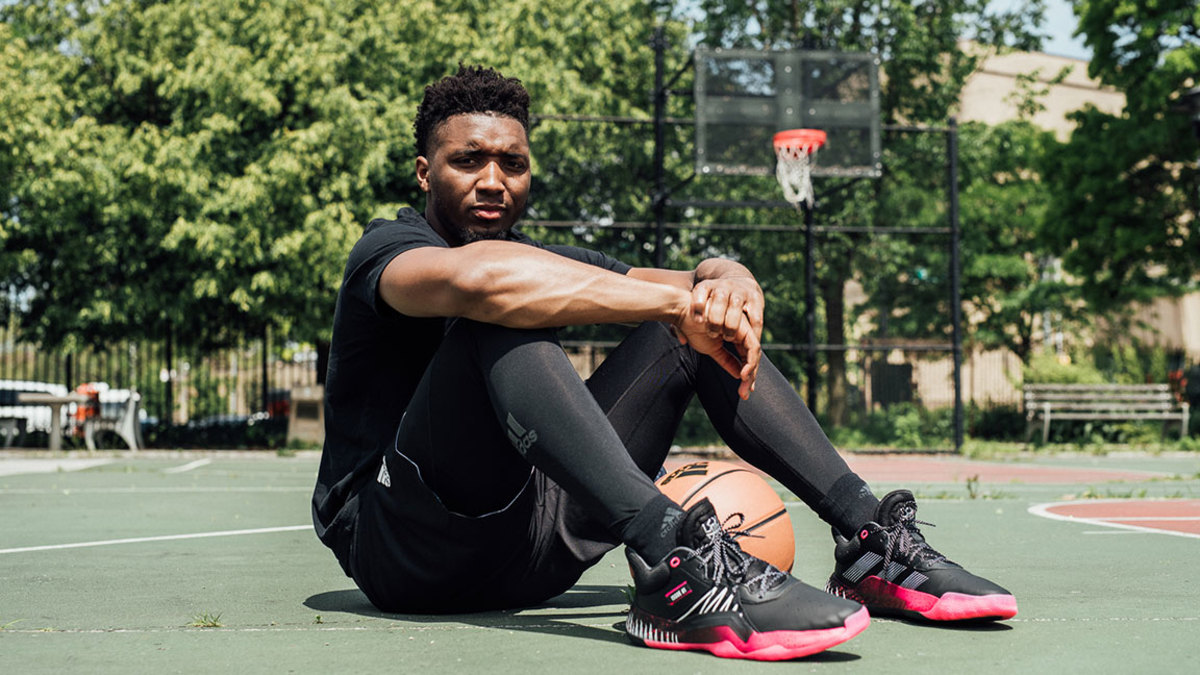 The D.O.N. Issue #1 has a number of design and performance features that are modeled off of Mitchell's game, including a propulsion clip on the side for lateral support and a wider outsole to provide stability for landing from above-the-rim leaps. The shoe also includes BOUNCE cushioning and a tread pattern that's meant to represent Mitchell's unconventional path to the NBA. The design also includes spider-web stitching on the toe box and tongue, and a custom coding that marks the different places Mitchell stopped at on his way to becoming an NBA star, including the Brewster Academy in New Hampshire ("80/A:DR [WBR] NH") and the University of Louisville ("1.AP.LV:KY").
🕷 Marvel's Amazing Spider-Man 🕷#DONISSUE1 is available now: https://t.co/J4Dyg17iUW@spidadmitchell @marvel pic.twitter.com/nmRoguZUkQ

— adidas Basketball (@adidasHoops) July 1, 2019
The D.O.N. Issue #1 ($100) was released on adidas.com on July 1, and is now available at adidas retail stores and on the Adidas website. For more info, check out adidas.com/us/basketball and follow along on Twitter or Instagram at @adidashoops.
Mitchell even got to have some fun with Spider-Man himself, Tom Holland, and Mitchell also appeared at the premiere for Spider-Man: Far From Home:
Classic hotel bag mix-up, but I'm totally cool with it. @tomholland1996 Can I keep it? #SpiderManFromHome #ad pic.twitter.com/02bBATSTE8

— Donovan Mitchell (@spidadmitchell) June 25, 2019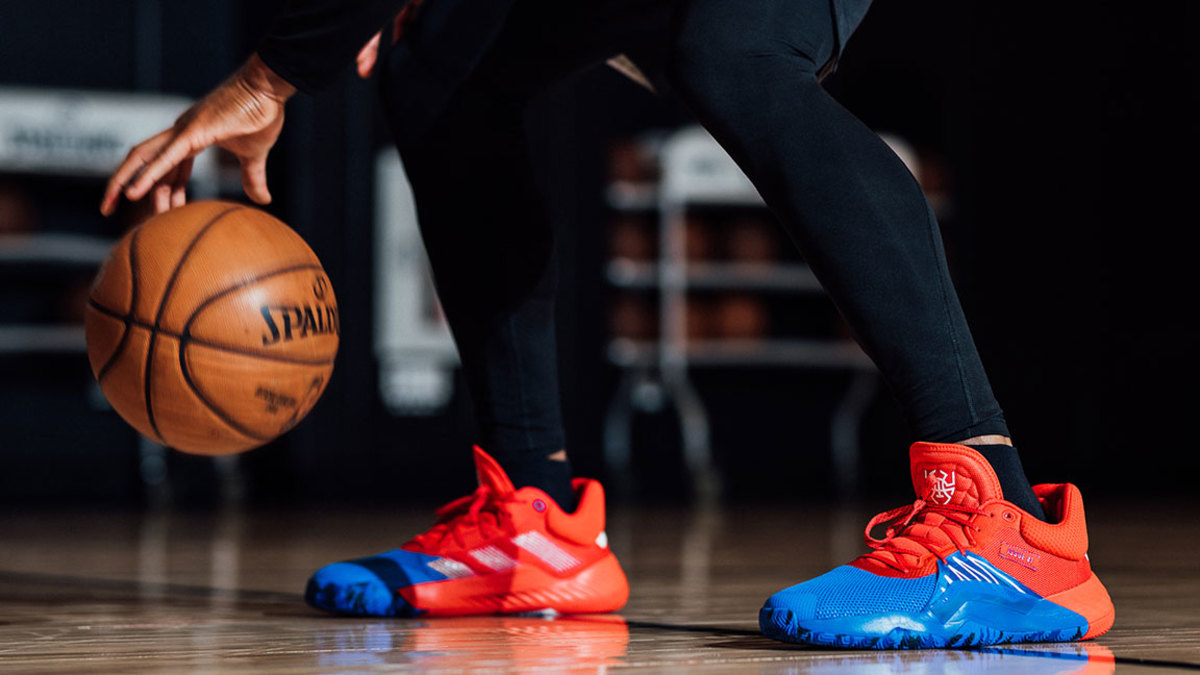 For the first set of D.O.N. Issue #1 colorways, Adidas used inspiration from Marvel Super Heroes for the four designs (info courtesy of Adidas):
MARVEL'S AMAZING SPIDER-MAN: A red, blue, and white colorway with webbing detailed across the side pays homage to the one and only Spider-Man, and the latest film installment in Marvel's Spider-Man franchise.
SYMBIOTE SPIDER-MAN: Shock pink, core black, white and silver, with teeth as fierce as the character. Available July 18.
STEALTH SPIDER-MAN: Black and green with glow in the dark details. Available Aug. 1.
MARVEL'S IRON SPIDER: Red and metallic gold to honor the legendary Iron Spider. Available Aug. 31.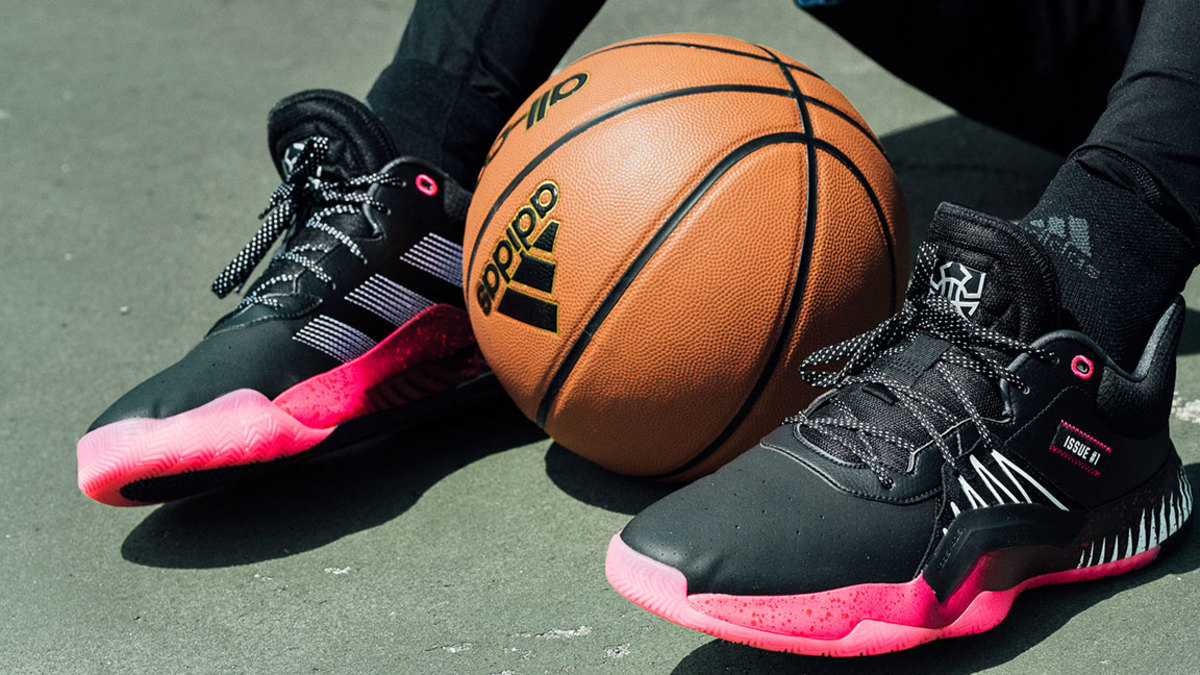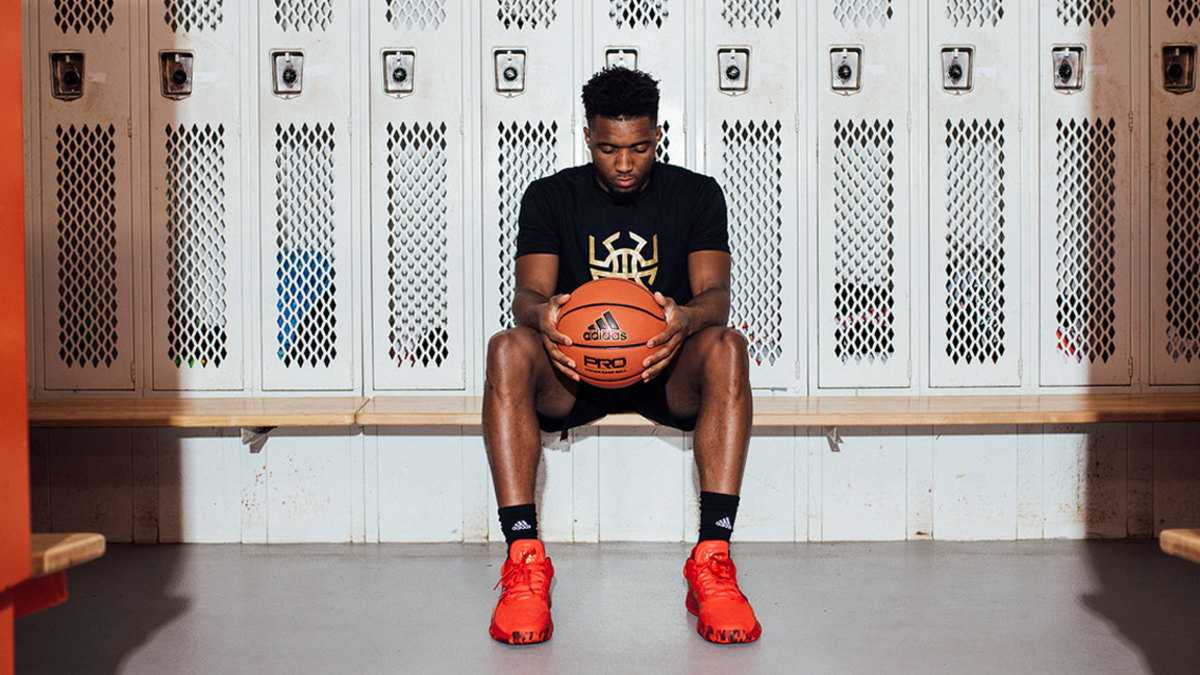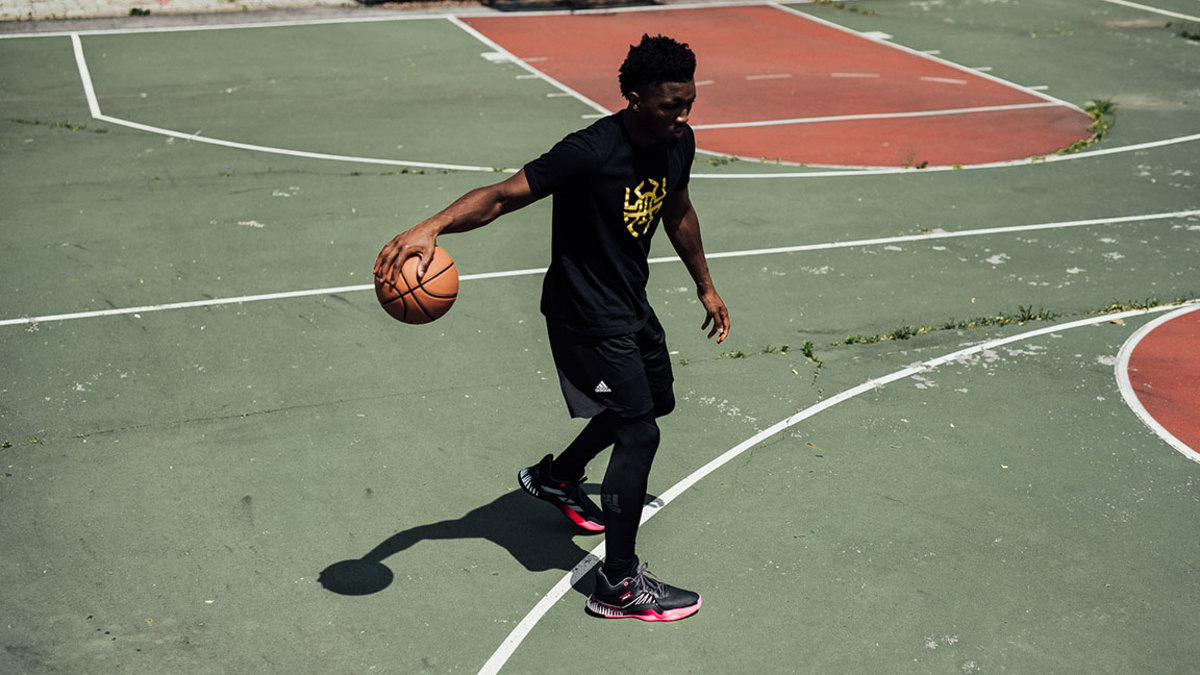 For access to exclusive gear videos, celebrity interviews, and more, subscribe on YouTube!