Dustin Johnson is one of the most athletic golfers in the game. The 2016 U.S. Open champion has the combination of raw power, speed, and muscle that any player on the PGA Tour would love to have.
But maintaining that physique and staying at the top of his game is no easy feat. That's why Johnson has worked with his trainer Joey Diovisalvi for many years, and why he's teamed up with BODYARMOR to help hydrate his workouts. "The game of golf has evolved," Johnson says. "The guys are bigger, stronger, more athletic, it's just the way the sport has gone. It's become more athlete-driven. Most guys have trainers, like I do with Joey D. He travels with me wherever I go."
Working with Joey D. has helped Johnson bring his game to some major heights. As of June 2019, Johnson has won 20 times on the PGA Tour in his career, and this season, he's finished in the top 10 seven times, fifth-best on the tour. Johnson has worked with Diovisalvi to put together a pre-range routine that helps him get ready to swing powerfully.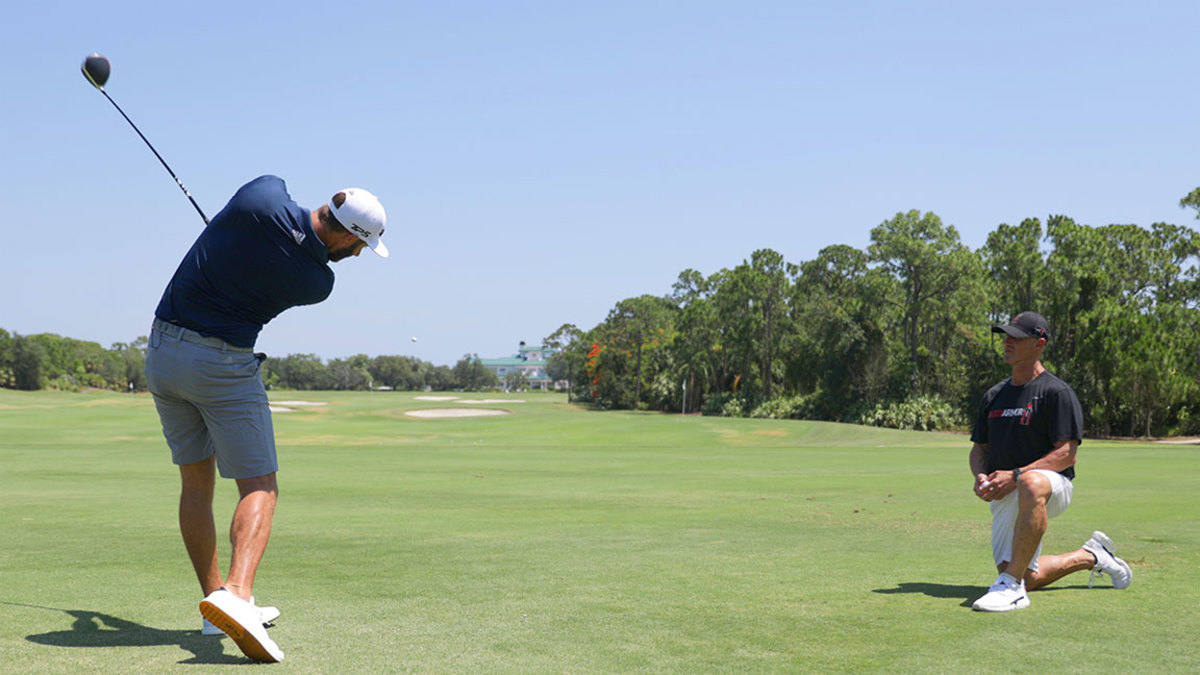 "One of the keys that we really focus on is how do we get more hip speed, hip stability, and upper-lower body separation," Diovisalvi says. "Pre-range routines are pretty consistent; we're going to do upper-lower body separation and we also do a simulation band movement. We love bands because bands can mimic the golf swing very closely and you can either move closer to or further away to get more or less feel and power. Then we'll go and mimic the swing with the medicine ball, which gives him an opportunity to have the body start to understand what it's going to do when the club it's in his hand."
Another major part of what Johnson does is making sure he's hydrating right to keep up his energy and stay at the top of his game. BODYARMOR LYTE, a naturally sweetened, low-calorie sports drink, is how he gets it done: "You're at the golf course for 8 hours moving, sweating, so being hydrated is a huge, huge part of golf, and a huge part of life," Johnson says. "BODYARMOR LYTE is by far the best sports drink, the healthiest, it's got everything you want in it with the vitamins, minerals, no artificial flavors or sweeteners. It's something that you want to put in your body and something that's going to make your body perform better."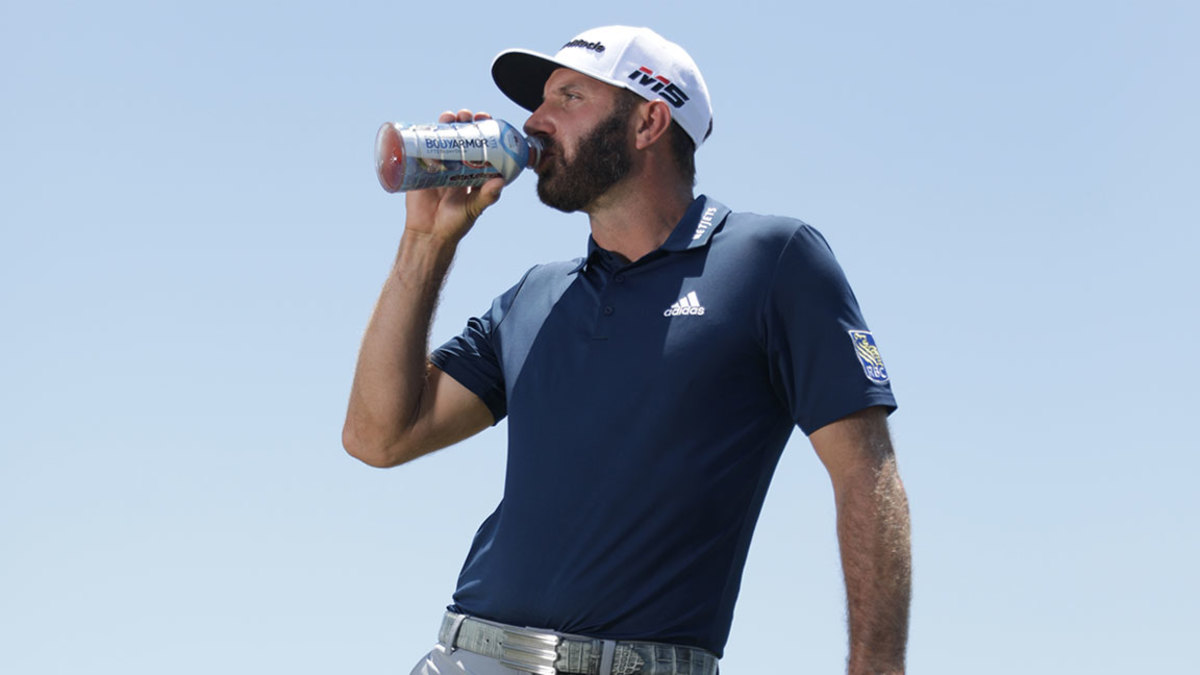 Joey D. has some advice for any golfers out there, based on his work with Johnson: "Take a page from his book: You'll hit it further, you'll separate more, and you'll create more power and speed."
Watch the video above to see Johnson in action and how he trains to get ready for the golf course.
For access to exclusive gear videos, celebrity interviews, and more, subscribe on YouTube!