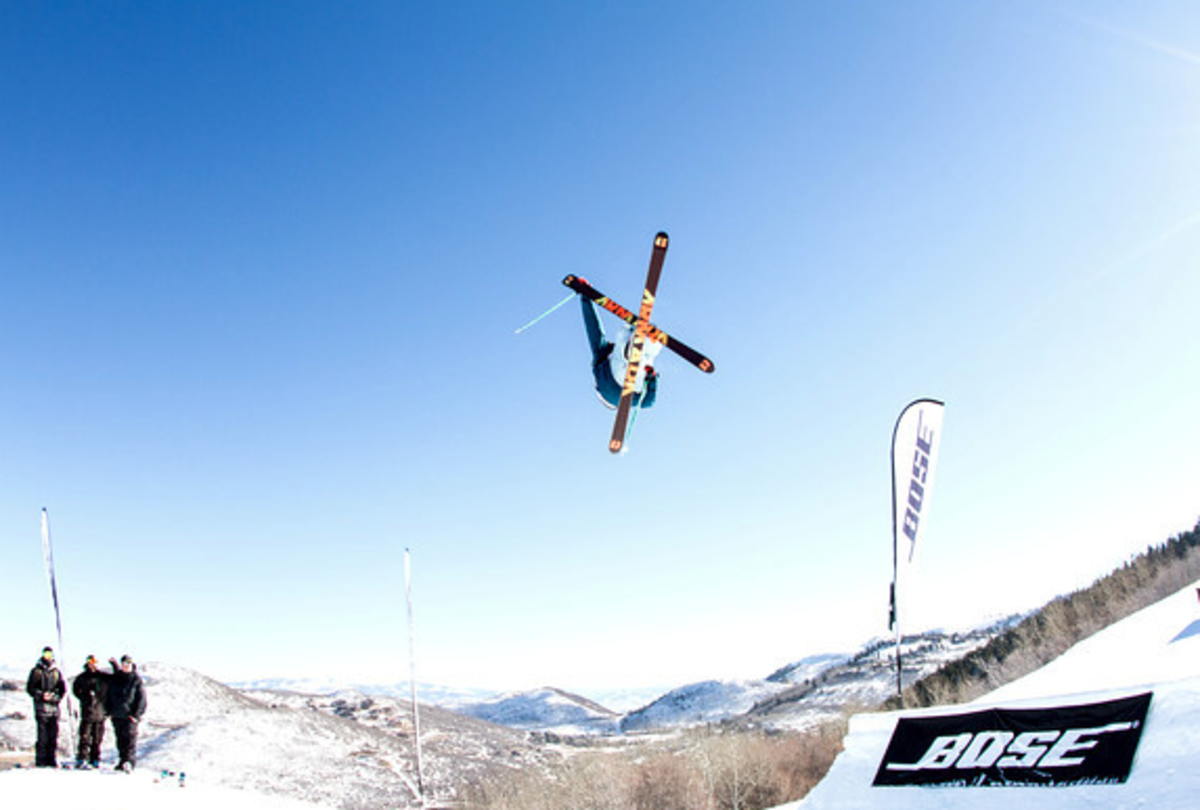 The lights are on and the stage is set for the XXII Winter Olympics in Sochi, Russia, and many eyes will be on the debut of one of the Games' newest disciplines Thursday: men's slopestyle skiing. Combining massive jumps with metal railings, walls, and bonks, the sport fosters athleticism and creativity and could quickly become a crowd favorite.
Unlike most competitions, the Sochi Games decided to release the details of their course months ago, allowing athletes to prepare their runs in advance. While this may seem like it undermines the spontaneity of the sport, it may be a good thing for spectators, as athletes can cater specific tricks to features and maximize their runs. Not sure what to expect? Here are five tricks that will blow your mind at Rosa Khutor.
Switch Triple Rodeo 1440
The breakdown: Skiers perform this aerial maneuver by taking off backward and combining four full spins and three flips before landing backward again. This off-axis trick is usually combined with a grab.
The usual suspect: Gus Kenworthy was the first person ever to land this trick in competition, and it happened just weeks ago at the Aspen X Games. At the time, it vaulted him into first place in the slopestyle finals, but it didn't even get him on the podium in the end. That's saying something about this year's field.
Switch Tailbutter Double Cork 1080
The breakdown: This trick is also a jump trick, but it has a little different flavor. The skier starts backward, but before reaching the lip of the jump, he leans back and spins forward so the tails are the only part of the ski touching the jump. The skier then pops off the tails and does three spins and two flips before landing forward.
The usual suspect: Eccentric Swede Henrik Harlaut unveiled this trick in X Games Aspen slopestyle qualifiers this year, and he's pretty much the only person doing it. The move requires immaculate timing and balance, but when performed correctly is about as smooth as, well, butter.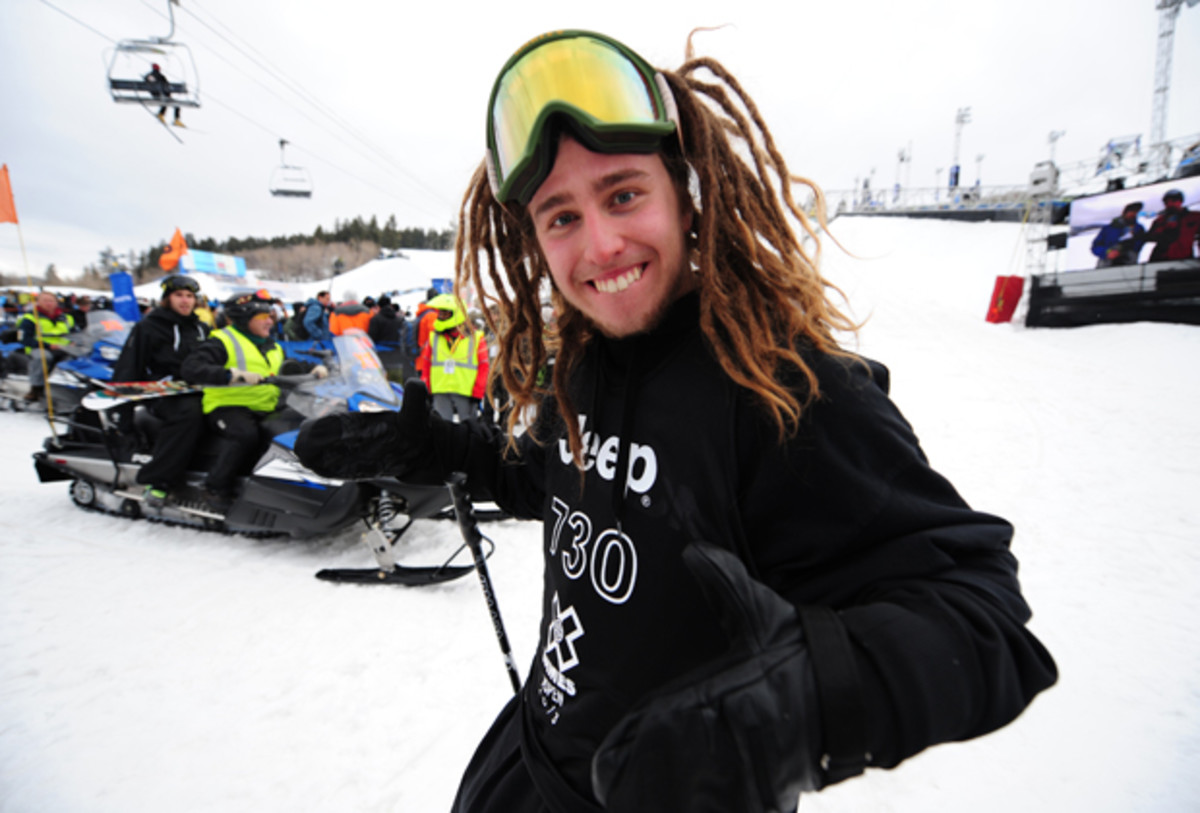 Right Triple Cork 1440
The breakdown: This trick starts forward, but features four full spins and three flips with a heavily tweaked-out grab.
The usual suspect: Nick Goepper spoiled Gus Kenworthy's triple cork debut in slopestyle with a triple cork 1440 of his own at X Games Aspen. Goepper, an Indiana native, held onto his ski for almost the entirety of his rotations and landed his skis square to the snow, securing his second X Games gold in as many years.
Flat 450 onto Down Rail
The breakdown: This is a technical rail trick that requires skiers to spin a full rotation and then an extra 90 degrees before landing and sliding down a metal railing. The kicker here is that the spin is off-axis, so it almost looks like a blind flip and spin before connecting skis to metal.
The usual suspect: The move has been done in movie segments before, but Norway's Andreas Håtveit made it look silky and easy in X Games qualifiers last month. Look for him to have it cued up again for the Olympics. In a competition full of talented jumpers, unique rail tricks could provide the necessary scoring difference.
Switch Rodeo 540 Pretzel 180
The breakdown: You have to be a little twisted to even think this trick possible. Taking off backward, the skier completes two full rotations and one flip and then, at the last second, reverses momentum and spins back the other way, negating 180 degrees of the original spin and confusing the heck out of every judge in the booth.
The usual suspect: Québec, Canada's Vincent Gagnier has had this trick in his bag for a minute now and unleashed it on the Dew Tour earlier this season. Needless to say, the judges were perplexed the first time around and barely awarded the trick points, but it has since picked up steam and Vinny is on fire. Are none of these tricks blowing you away yet? How about reversing the laws of physics off a 70-foot ice jump? That should do the trick.
More Winter Olympics stories on GrindTV
Get to know Olympic freeskier Gus Kenworthy
Rapper, 'angel' helped Devin Logan win silver
Who to watch for in men's ski slopestyle
Kaitlyn Farrington wins surprise gold in Sochi
Kaitlyn Farrington's road to gold in Sochi began with cows
Why I cried for Shaun White
Repeat gold medal up for grabs in women's snowboard halfpipe
Five must-have tricks in women's snowboard halfpipe
Going with the Golds
Can Team USA win a medal each day in Sochi?
Torah Bright's road to Sochi rocky, but redemptive
For access to exclusive gear videos, celebrity interviews, and more, subscribe on YouTube!