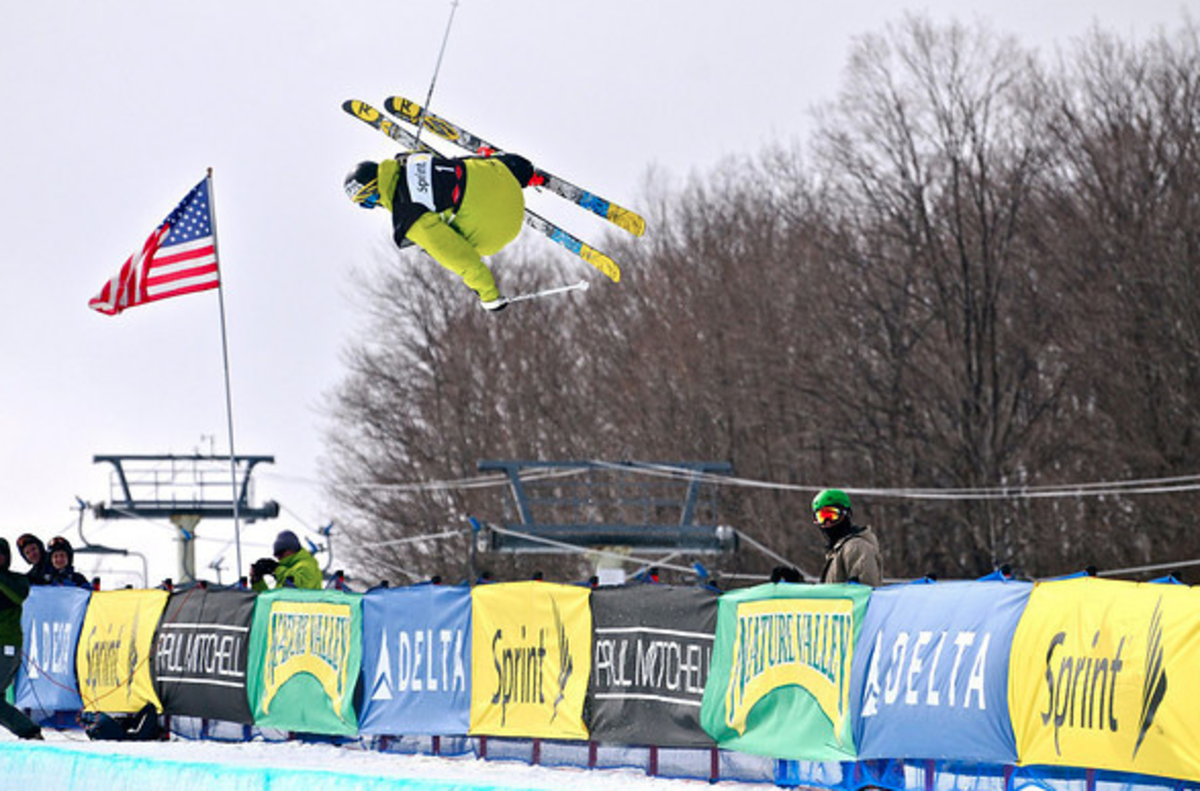 You have to be a little crazy to drop into a halfpipe, and you have to be even crazier to jump out of one.
Featuring 22-foot icy walls, the halfpipe is not for the faint of heart, and it plays home to one of the most exciting events in Olympic history: halfpipe skiing. As if 22 feet weren't enough, halfpipe athletes will launch 18 to 20 feet above those walls (that's close to 40 feet, folks) while performing a dizzying array of flips, spins, and grabs. Skiers will then land in a three- to four-foot section of pipe precisely angled to keep their speed up to repeat the motion on the opposite wall.
So which types of maneuvers should we be expecting, exactly? Here's a look at five of the biggest tricks you'll see at Sochi, and five people just crazy enough to pull them off.
[RELATED: Yahoo Sports makes Olympic men's ski halfpipe podium predictions]
Back-to-Back Double Cork 1260s

How to: Instead of one trick, this is a combination of two massive tricks that have started to win major competitions. Often spun to the left and the right, the trick combines two flips with three and a half off-axis rotations.
Who to look for: The back-to-back double 12s are a staple of David Wise—a staple that has landed him on the top of every major podium for the past two years.
Switch Double Cork 900

How to: This is often a high-amplitude trick that features a backward takeoff and landing, two flips, and two and a half rotations. The trick is often followed or preceded by a larger spin, making it look like skiers are moving in slow motion.
Who to look for: There are a few skiers performing this trick, but Canada's Mike Riddle knows how to make it look better than anyone else. Riddle does well in world competition and will look to the switch double cork 9 to boost his Olympic chances.
Double Flatspin 900

How to: This trick looks like it saw what gravity was cooking and said, "No thanks, I'm going to do things my way." Combining two sideways backflips, the trick is spun down the halfpipe, making it look not only amazingly difficult, but huge in the amplitude department.
Who to look for: It's been a while since we've mentioned the name Torin Yater-Wallace, but the 18-year-old is the only one pulling off this trick. Now finally healthy (we think) after suffering a collapsed lung and some broken ribs, TYW could snag gold with this display of badassery.
Switch 1260

How to: The switch 1260 features a blind backward takeoff and a backward landing with three spins in between.
Who to look for: Frenchman Thomas Krief landed this trick at the end of his run in the 2013 FIS World Championships to secure a bronze-medal finish. He will be looking for a repeat performance in Sochi with hopes of hardware at the end of stunt-ditch rainbow.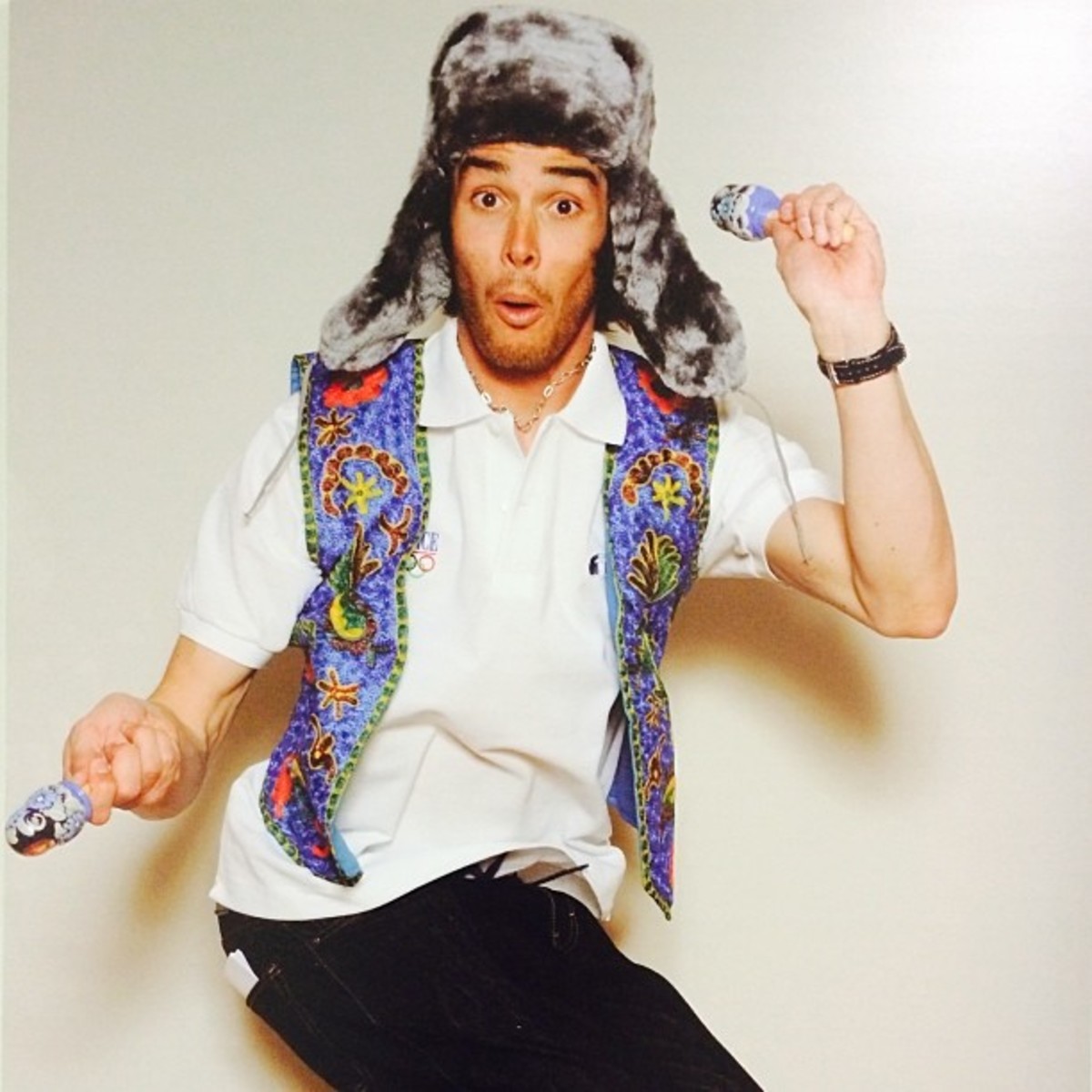 Triple Cork
How to: Skiers take off forward and land forward, but in between is a whole lot of crazy. Think three full flips with upwards of three complete rotations and a grab thrown in for good measure. Whoa.
Who to look for: Kevin Rolland had suggested the maneuver could be possible for this year's Olympics, and rumor has it he may have landed a few this summer. Whether or not we'll actually see the magic of the triple cork remains a mystery, however.
More Winter Olympics stories on GrindTV
Will halfpipe freeskiing steal snowboarding's thunder?
Skier Lyman Currier follows in father's Olympic footsteps
Who to watch for in men's ski halfpipe
Men's snowboard cross competition cancelled due to fog
Are the Olympics forcing athletes to push too hard?
Renaissance rider Trevor Jacob crosses it up
Alex Deibold's steady climb to Sochi
Lindsey Jacobellis, Torah Bright fail to reach snowboard cross final
For Lindsey Jacobellis, can third time be the charm?
Nick Goepper seeks valentine via social media
Can Nate Holland shake his Olympic curse?
For access to exclusive gear videos, celebrity interviews, and more, subscribe on YouTube!