The football season is in full swing already, but for Fox's Thursday Night Football crew, the season is just getting started. Michael Strahan, Terry Bradshaw, and Howie Long are hosting the Fox studio show for TNF this season, the first year that Fox has the schedule. And it's quite the schedule.
The network has a bunch of big games on the schedule, and some top players, including the debut game with the Los Angeles Rams hosting the Minnesota Vikings. Players like Todd Gurley, Jared Goff, Aaron Donald, Brandin Cooks, Kirk Cousins, and Stefon Diggs will be featured, and that's just in Week 4.
"We're excited that the schedule is so good," Strahan said. "It's fantastic to have the lineup that we have. At the end of the day, people want to see great games, and this Thursday Night Football schedule is the best they've ever had."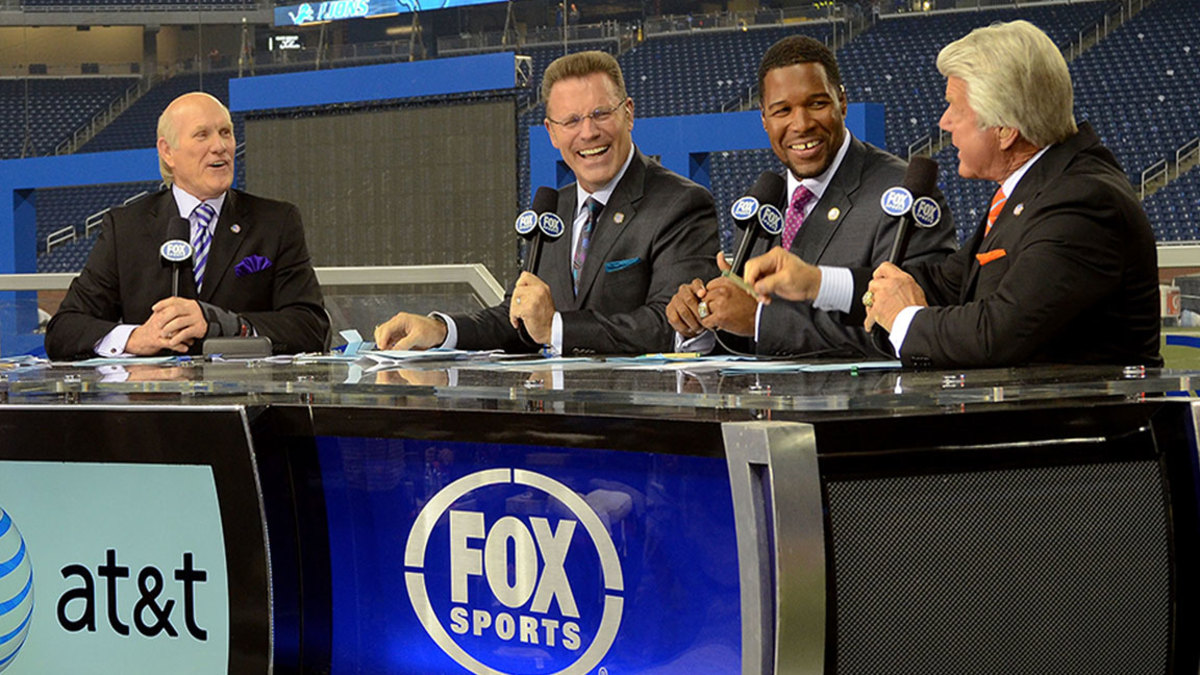 To get things going for Thursday Night Football, Fox has unveiled some new TV spots for the games directed by Craig Gillespie (I, Tonya) that show fans getting excited for their teams to play. The ads have some great NFL footage, and as NFL fans, you can relate to how excited the fans are for these Thursday games.
Thursday Night Football airs on Thursdays at 8:20 E.T. on Fox, NFL Network & Amazon Prime Video
Take a look at the spots here:
Week 4: Thursday, September 27 – Minnesota Vikings at Los Angeles Rams
Week 5: Thursday, October 4 – Indianapolis Colts at New England Patriots
Week 6: Thursday, October 11 – Philadelphia Eagles at New York Giants
Week 10: Thursday, November 8 – Carolina Panthers at Pittsburgh Steelers
Week 11: Thursday, November 15 – Green Bay Packers at Seattle Seahawks
Week 13: Thursday, November 29 – New Orleans Saints at Dallas Cowboys
For access to exclusive gear videos, celebrity interviews, and more, subscribe on YouTube!