Sports
We're in the Midst of a Golf Renaissance: Why the Game Is More Fun and Accessible Than Ever
Want a silver lining to the global pandemic? We're in a golf renaissance. The sport was in bad shape before Covid—country clubs were bleeding money, courses were shuttering, and the number of rounds played had dropped significantly. Then America started working from home and seeking an outdoor experience. So, we made some tee times.
Golf courses in America saw 50 million more rounds played in 2020 than 2019. And today's golf has evolved, becoming more accessible and fun in ways that vary from the clothes we wear to how we play the game. Now just take everything you know about golf, tee it up, then drive it 400 yards into a hazard. The sport has evolved in several directions at once (fore!), becoming more accessible and fun. Here are seven reasons why this ancient game is new again.
Putt-Putt Is All Grown Up
Forget the windmills. No volcanoes, either. The greens at PopStroke, an 18-hole putting course, have more in common with TPC Sawgrass than the Putt-Putt you grew up playing. Think of real PGA Tour-level greens, like Augusta's 12th hole sandwiched by bunkers, but stacked back-to-back and connected to a bar and restaurant. Oh, and Tiger Woods helped design these greens.
"Putting is half of golf, but people overlook that," says Greg Bartoli, founder of PopStroke. "This is an elevated putting experience…designed by the greatest putter in the history of the game."
But don't get intimidated. Sure, caddies and pros will spend time at PopStroke working on their finish, but the beauty of putting is that it's accessible, whether you're 7 or 77, and PopStroke makes it fun without being silly. A huge screen displays the leaderboard of putters playing (low score of the day gets a free round), music plays from the bar and people are playing ping-pong and cornhole on the edges. It's part of the latest trend to further gamify the game of golf, and it's working.
PopStroke has two locations in Florida right now and will expand to Arizona and Texas with seven more locations by the end of 2022. And each PopStroke course will feature different greens, so no two locations are identical.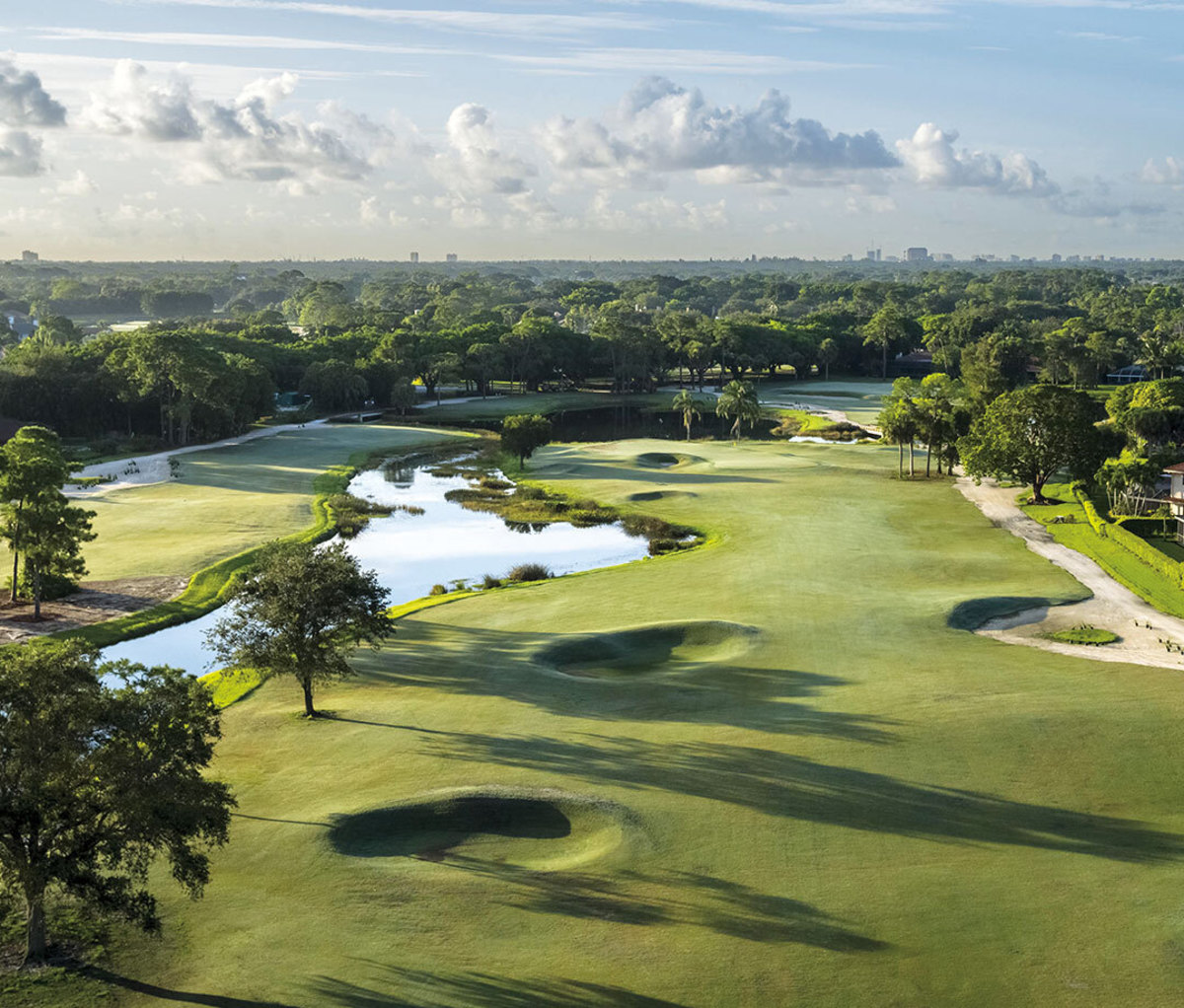 Courses Are Getting Weird, In a Good Way
Golf has long been a game of survival and semipublic humiliation. Pulling your ball up after your eighth stroke on a par 5. Spending way too much time "on the beach" because every green is surrounded by bunkers. And the trees. All those damn trees.
But recently, golf architects have injected their links with a bit of whimsy. The Bootlegger, a new par- 3 course in Michigan, has greens that funnel balls toward the hole to increase the number of hole-in-one opportunities. Washington's new par-3, QuickSands, has wild-shaped greens and a course-wide sound system that plays classic rock.
And there might not be anything wilder than PGA National Resort's new Match Course, which is designed to inspire players to keep score less and play more "match" games such as best ball, foursomes and skins. There are no tee boxes on the course; instead, the winner of each hole gets to choose where the group tees off on the next hole. Players out of the hole are expected to pick up their ball so the rounds move faster, and penalty areas are almost nonexistent.
"Sometimes golf courses start to look alike," says Jane Broderick, director of golf at PGA National. "But I've never seen anything quite as unique from a design perspective. It's not your grandfather's game anymore."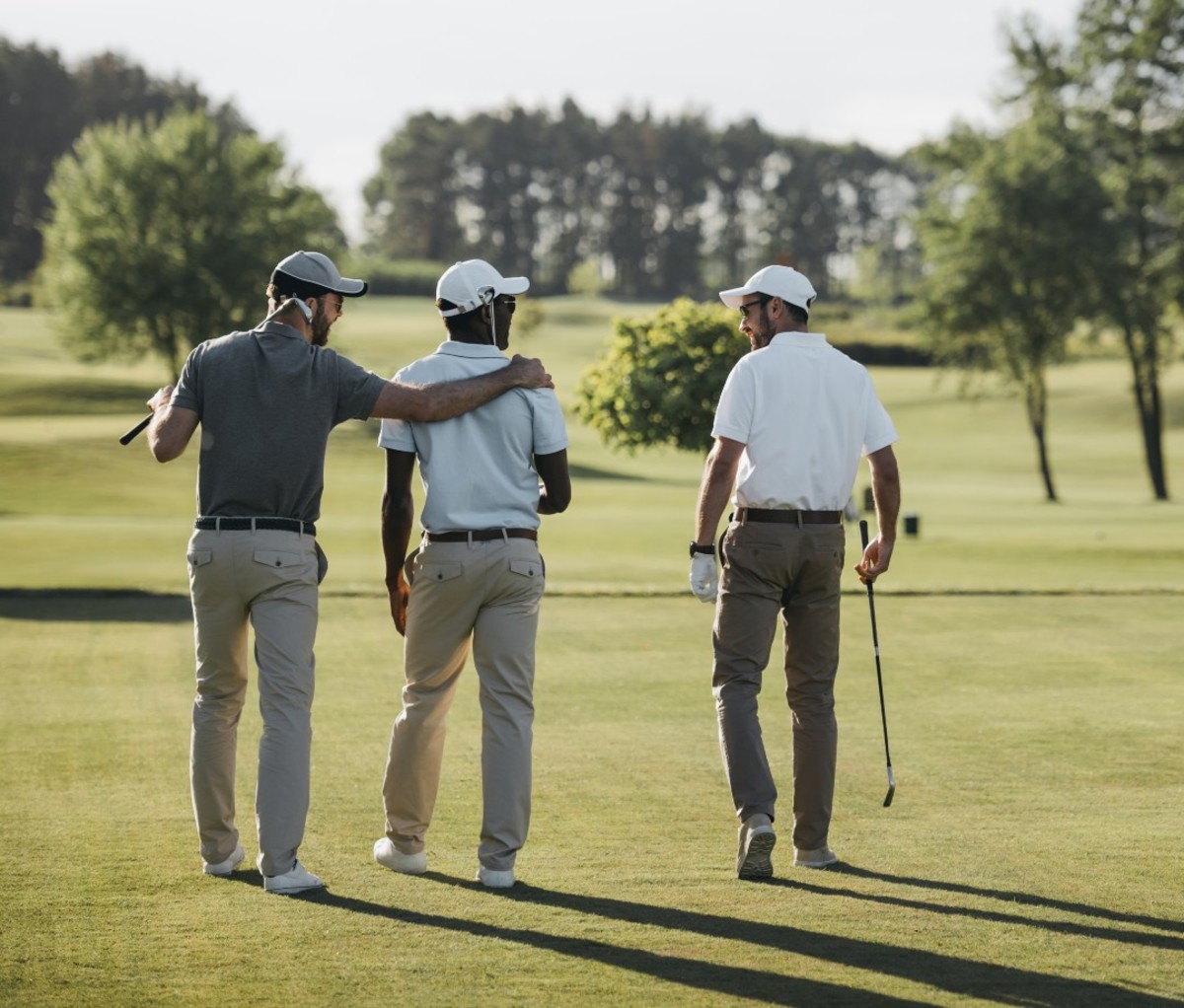 Walking Is Back
It's hard to separate golf from the golf cart, but the pandemic forced many clubs to ditch the wheels to promote social distancing. It turns out that walking a round is fun, so many clubs that used to discourage it have decided to promote the practice. Hancock Golf Course in Austin has become walking-only. Bobby Jones in Atlanta allows only walkers before noon.
And yes, walking nine holes is exercise. A Colorado Center for Health and Sport study found that walking and carrying your bag burns over 700 calories. Need another reason? That same study showed that golfers who walked shot an average of three strokes lower than cart riders on the same nine holes.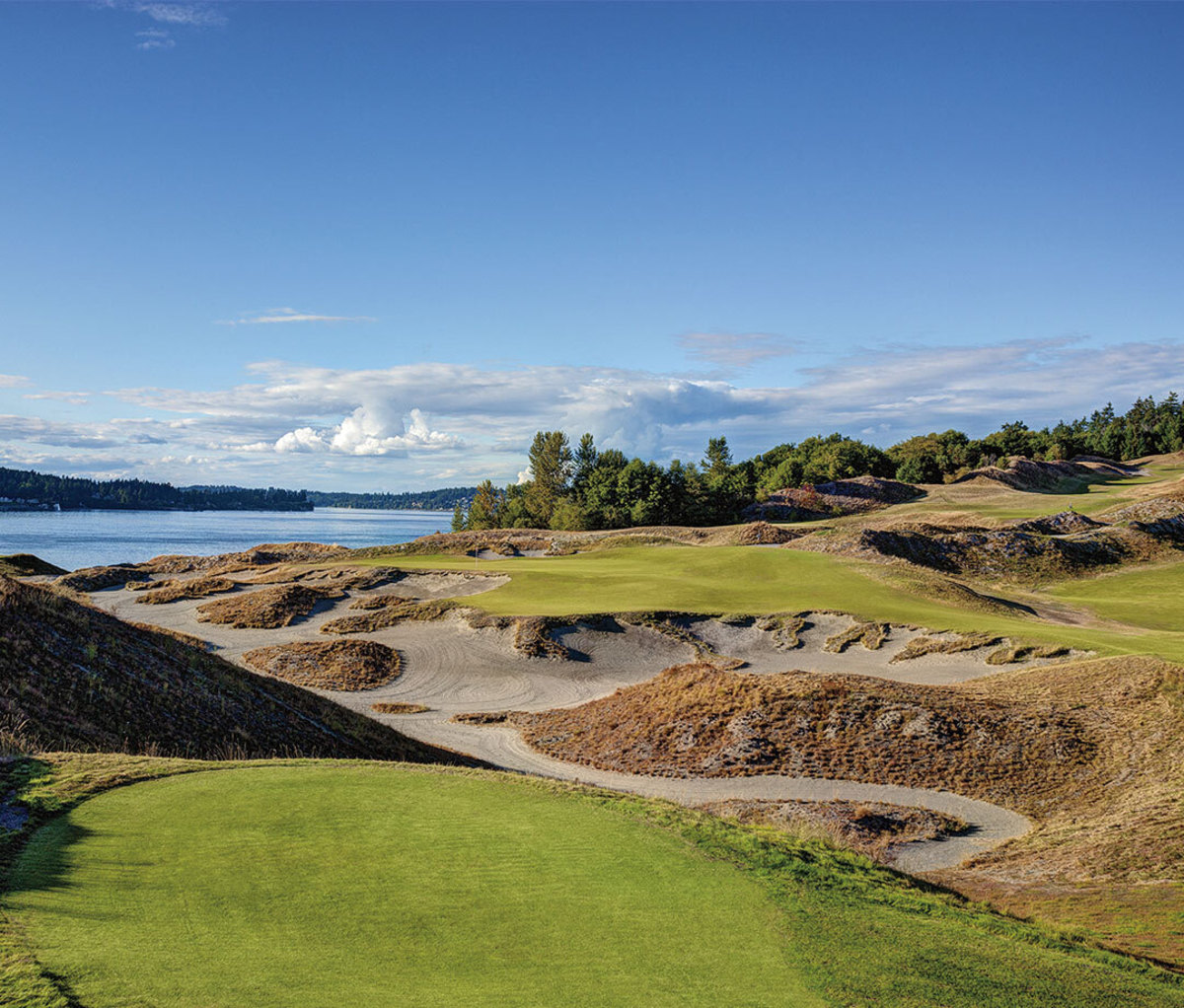 The Race to Sustainability Is On
Golf courses look eco-friendly (they're so green!) but traditional design can hamper wildlife habitat while impacting waterways through the overuse of fertilizers. Thankfully, a number of courses are striving to do better. Chambers Bay, in Washington, is a veritable wildlife refuge, while Saucon Valley Country Club, in Pennsylvania, has reduced chemical use so much while restoring its natural streambeds and banks that water is cleaner after passing through the course. Collier's Reserve, in Naples, FL, uses only wastewater to feed its grass. Meanwhile, several courses are earning carbon neutrality.
"Courses are going in the right direction," says Frank LaVardera, the director of environmental programming for Audubon International, which designates courses as wildlife sanctuaries based on their environmental mitigation practices. "In some instances, a course can actually be a benefit to the environment, improving water quality and providing healthy wildlife habitat."
The Dress Code Is Dead
Collared shirts, trousers, keep it tucked in, and no T-shirts. Ever. And—egads!—definitely no jeans. That's the traditional dress code for the sport of golf, but in the last few years courses have begun relaxing their rules in an attempt to attract a younger crowd.
Bluejack National, the first course designed by Tiger Woods, made a splash in 2015 by eliminating the dress code, and a rising number of clubs are following suit, allowing T-shirts, hoodies and ball caps. And a handful of new apparel companies have stepped up to help push the attire envelope.
"We started seeing millennials getting into golf but they didn't want to look like their dad," says Scott Morrison, founder of Radmor, a golf apparel brand that launched during the pandemic. Some of their most popular pieces are hoodies and uncollared polo shirts. "A decade ago, most clubs were so rigid about their dress codes, you had to change out of your golf clothes the minute you were done playing because you didn't want to be caught dead in them at the bar. But today, I don't think there's a golf course I play where you can't wear a hoodie."
But Morrison says you still need to leave your denim at home. "You're not wearing jeans on the course. I don't see that changing any time soon."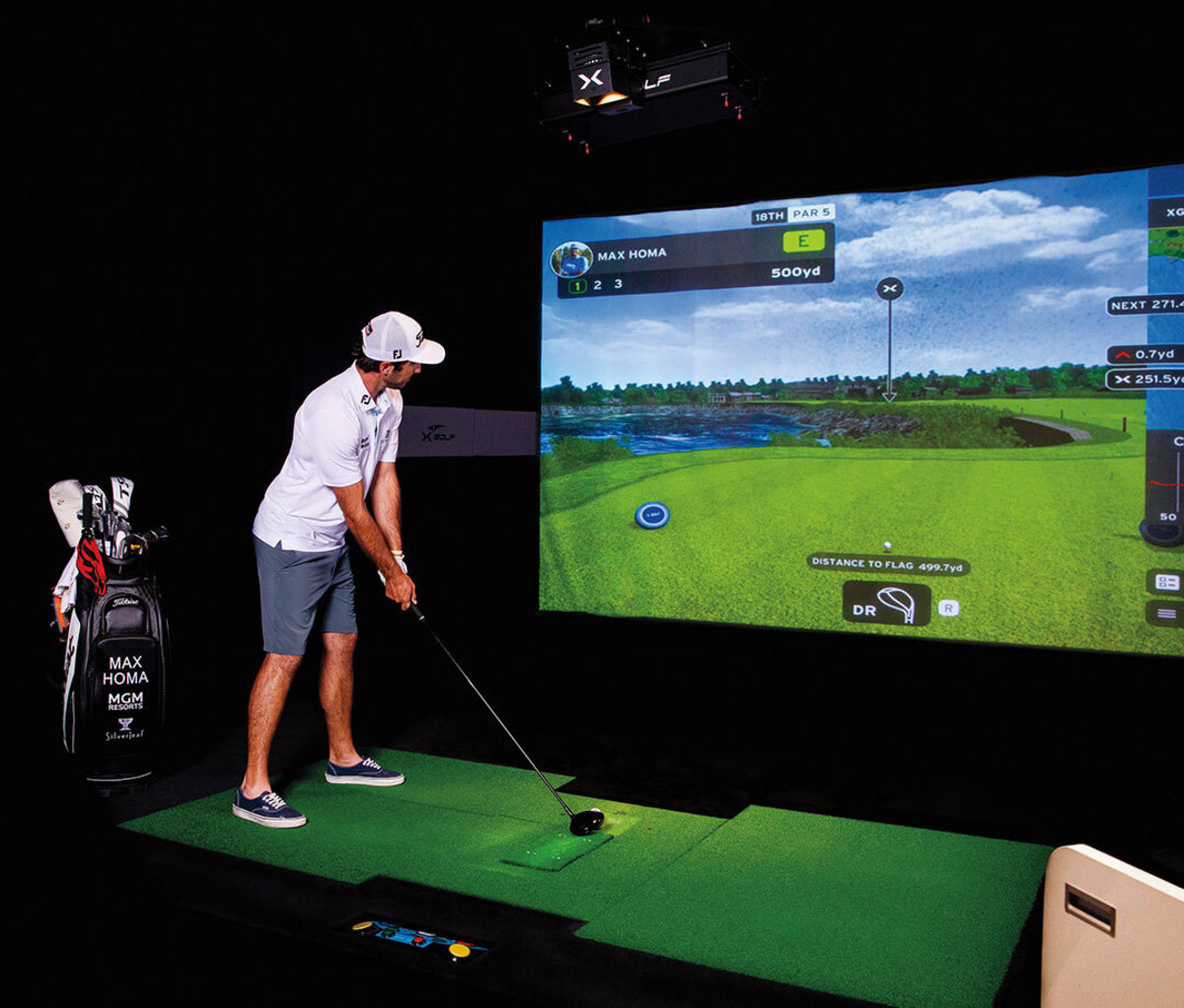 Indoor Golf Leagues Are a Thing
Indoor golf simulators have been around for decades, but they were mostly tools for teaching or demoing clubs. Now the technology has gotten so good that simulated golf might be more fun than real golf. It's certainly more convenient.
"I tried out the simulator 10 years ago and was blown away by the accuracy and what we could do with this product," says Ryan D'Arcy, CEO of X-Golf, an indoor golf simulator facility that will double its number of venues in 2022.
Step into one of the 43 X-Golf locations that are currently open across the country, and you can rent a simulator by the hour, get lessons from the in-house PGA pro, play any number of world-famous courses in the simulator's system, or sign up for the X League, a team-based weekly tournament similar to old-school bowling leagues.
Playing indoors doesn't have all of the same qualities as "green grass" golf but it has its advantages: Weather is never a concern, you don't have to wait for the slow four- some in front of you, and did we mention there's a bar right there?
But the biggest draw might be the pace of play. A traditional round of golf can take several hours, but with X-Golf, you can knock out a full round during your lunch break. "With these simulators," says D'Arcy, "you can play Pebble Beach and be back at the office in an hour."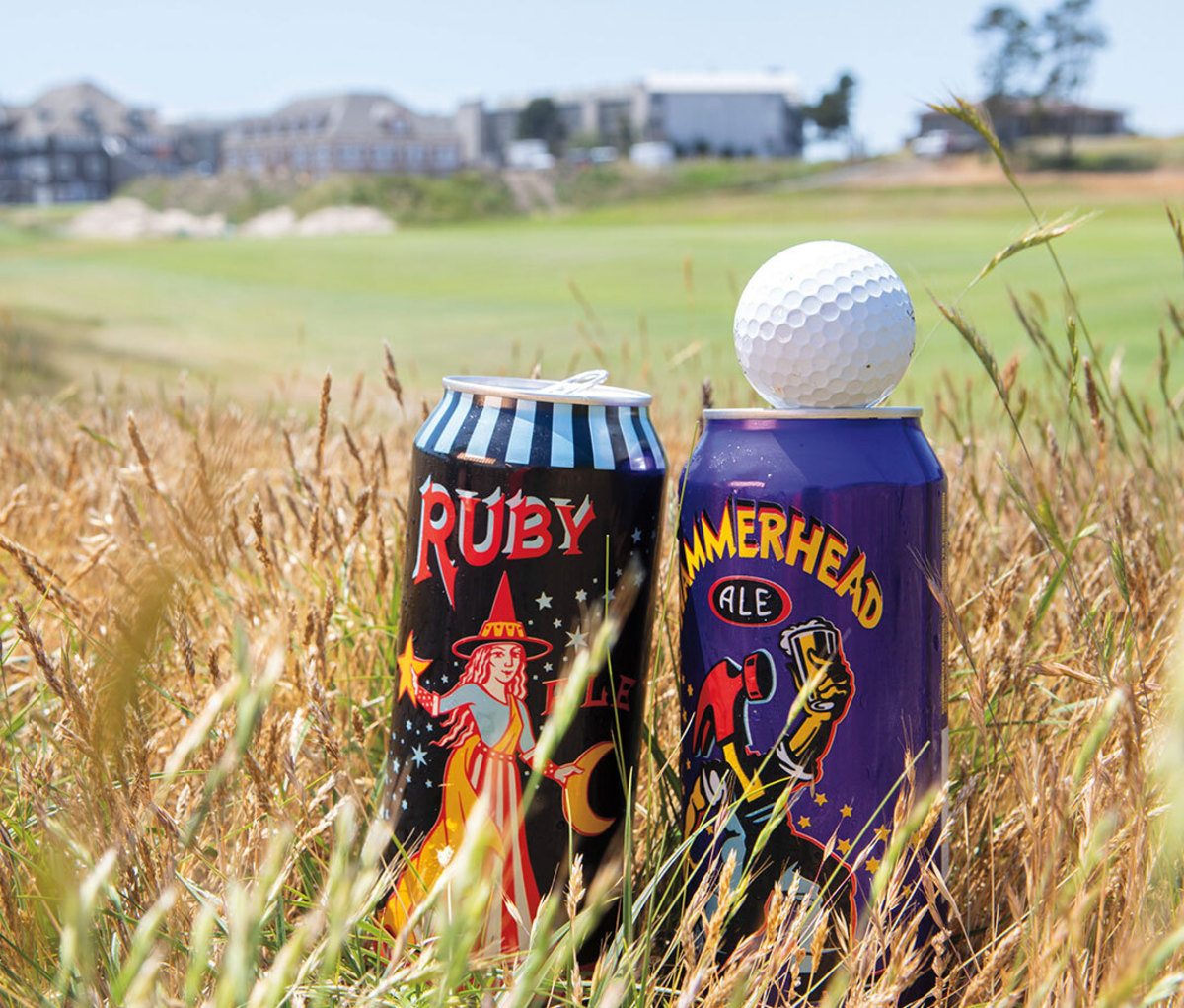 Breweries Have Golf Courses Now
A beer garden with cornhole boards is fine, but what if you could play a quick nine at your favorite brewery's beer garden? You can do just that at Ironclad Brewery, which purchased the Belvedere Country Club in Hampstead, NC, after the course went belly-up in 2020. Since the purchase, they've revamped all 18 holes of the course, with a beer shack by the driving range. A separate beer garden and taco stand is set to open this spring.
And Ironclad isn't the first brewery to get into the golf game; Oregon-based brewery McMenamins owns two par-3 courses overlooking the Columbia River. Meanwhile, golf clubs are getting into the beer business. California's Canyon Lakes Golf Course, an 18-hole championship course, opened its own brewery on site in 2017, while Pinehurst Resort, one of the most storied destinations in golf, started brewing its own beer in 2018.
For access to exclusive gear videos, celebrity interviews, and more, subscribe on YouTube!