Sam Saunders knows his way around a golf course. As the grandson of golf legend Arnold Palmer, Saunders has learned plenty over the years about the ins and outs of the sport. But while he is cut from some golf royalty, Saunders is starting to make a name of his own on the PGA Tour.
Saunders had four Top 10 finishes in 2018, the most of his career, and his strong play has put him into the field for The PLAYERS Championship for the first time. As someone who lives in the area and grew up in Florida, getting to play in the tournament—called "the fifth major" by many golfers—is a dream come true for Saunders.
"I grew up playing Bay Hill, but anytime I'd go up and play junior golf tournaments at TPC it was awesome," Saunders told Men's Journal. "I won one of the bigger junior golf tournaments I ever did at TPC at the Stadium Course and chipped in on the last hole to do it. So there are a lot of good memories for me here and I'm excited to play it."
This year, The PLAYERS Championship was moved up to March from May, and one top of that, there's a new Tiffany & Co. crafted trophy being awarded for the first time to this years winner of the tournament.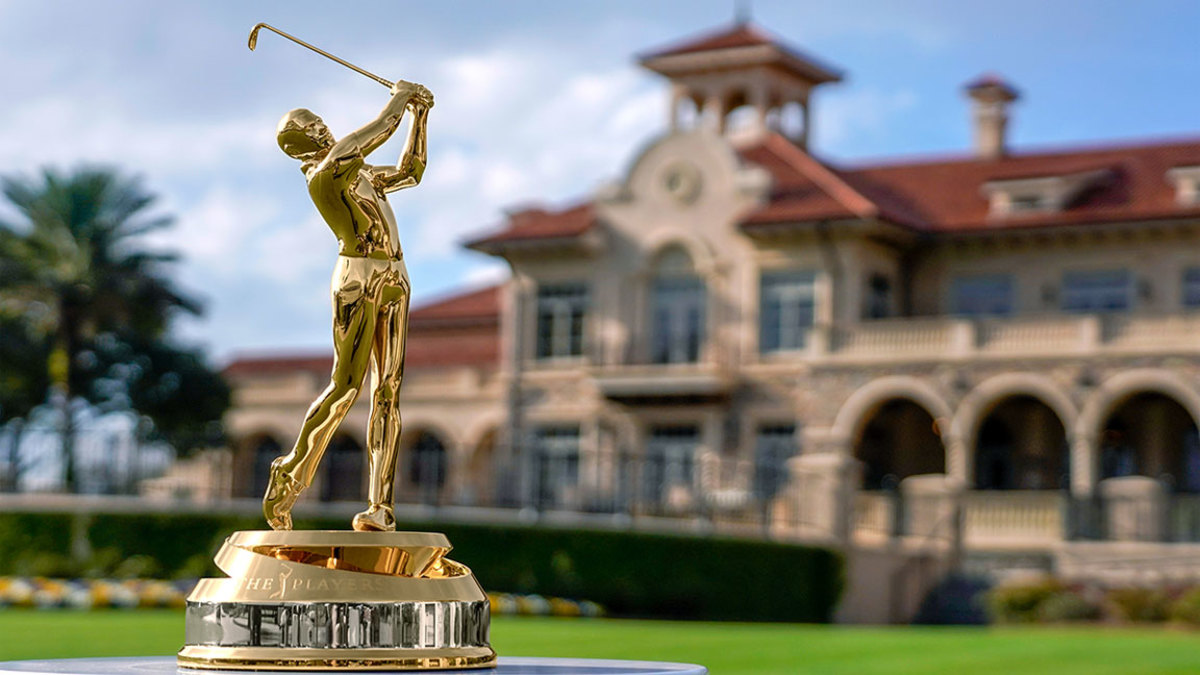 Men's Journal caught up with Saunders ahead of the tournament to talk about being part of The Players Championship for the first time, why he loves surfing, and the best advice he got from his grandfather Arnold Palmer.
Men's Journal: What's it like to be part of the PLAYERS Championship field for the first time?
It's really cool to play on the PGA Tour, but in a way it's kind of crazy that I haven't played in The Players yet. I've always had to kind of grind to keep my card, but last year was a pretty solid year for me, so to be into The Players is great. Especially, living 20 minutes down the road and growing up in Orlando, TPC was always a really cool place to me. Obviously a lot of friends and family are local now for me living around here, so for them to get to come out and watch me play at Jacksonville's premier event, and honestly the PGA Tour's premier event, is really special.
I think everyone is going to be blown away by the appearance of the golf course this year on TV. It's been in May in recent years, so the course is a bit browner and has a firmer, faster play to it. But being back in March now, it's going to be very green and the bunkers will be beautiful white. You'll have that contrast and the course is going to play tougher. It's going to be really great here.
The fans down there are some the best on the entire PGA Tour.
Obviously I haven't played in it, but I know enough from being down there. It's probably one of the most loyally followed tournaments, or equal with the Masters, I think just for pure love by the people. The people love having the event there. At this point I say it's Jacksonville's premier sports event and everybody just gets so involved in the fans come out in full force. They sell out every year and the PGA Tour has done such a great job of putting on an event and they certainly showcase it well that week. This year will be no exception moving the date back to March, it's going to look absolutely beautiful.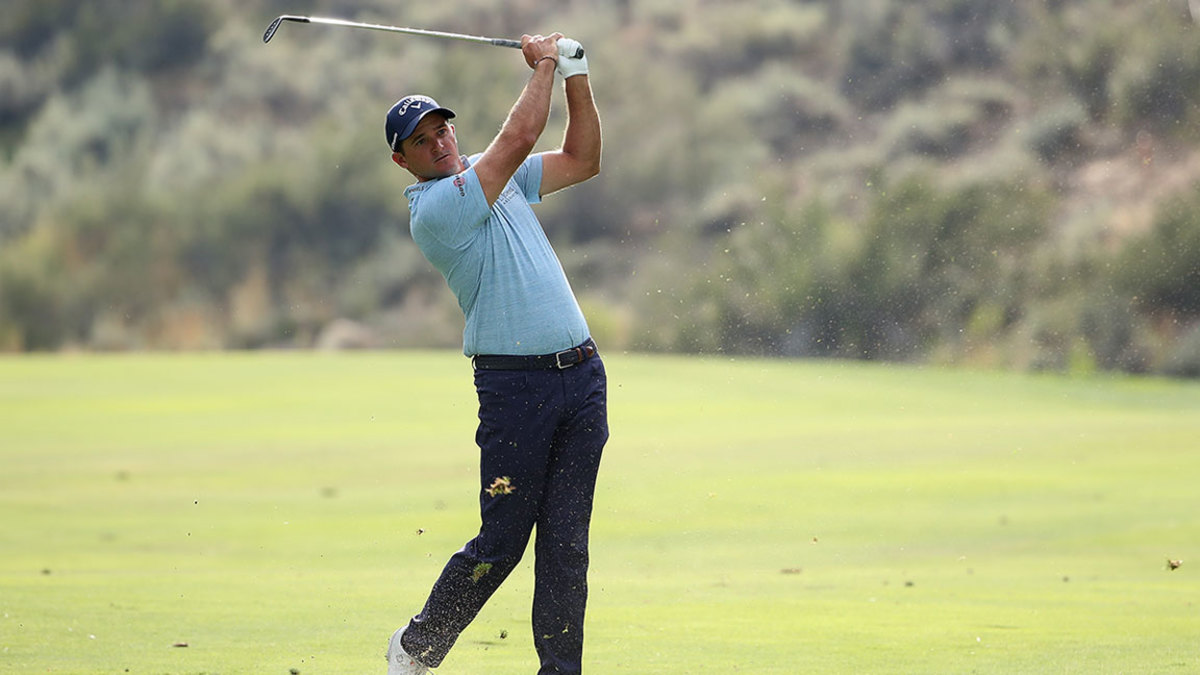 Did you do anything differently last year that helped fuel your breakout year?
I started working with one of my really good friends, my best friend Eric Cole. We played junior golf together and he still plays actively and is a great player. He he started helping out a lot and we talked about it and I kind of got back to playing a little bit more aggressively. I always I grew up hitting ball pretty far and I have a good ability to hit the ball high and spin the ball, which can be an advantage on the PGA Tour if you if you use it. And I think my first three years on the PGA Tour I just was trying to fit in and not screw up in a way. Instead, last year I went in with a little bit more of an aggressive mindset: 'I'm going to play to win, I'm going to play aggressively, I'm going to hit the ball far.' I started playing with a little bit more confidence and I actually played more solidly. I didn't go and win, but I had better finishes and I had more Top 10's last year. I just played more consistent good golf, which is kind of the mindset I had those first three years.
The Jacksonville area has a bunch of great outdoor activities. What are some of your favorite things to do in the area around the PLAYERS Championship?
My wife and two kids and I, we're just outside people. We lived in Colorado for six years so we hiked, we skied, I snowboard and do it all. I don't really like to go to the gym, I like to get my fitness by being outside and doing stuff outside when I can. We moved to Florida in the area here, and the best way to utilize the outside is the water. So whether it's me surfing or going boating all the time, or swimming, water skiing, fishing, anything to be outside is great for us. My wife and I love to go paddleboarding and we've got a kayak as well and we definitely embrace the water. Growing up in Orlando I grew up wakeboarding and skiing, so it was a big part of my life. So it's really nice. I've also got the surfing bug big time, I now understand what everyone means with how much they love surfing. It's been a challenge so far, but I've loved working on it and I enjoy the process of trying to get better. For me personally, the muscles that I need to develop for my golf game, it's one of the best forms of exercise I can do.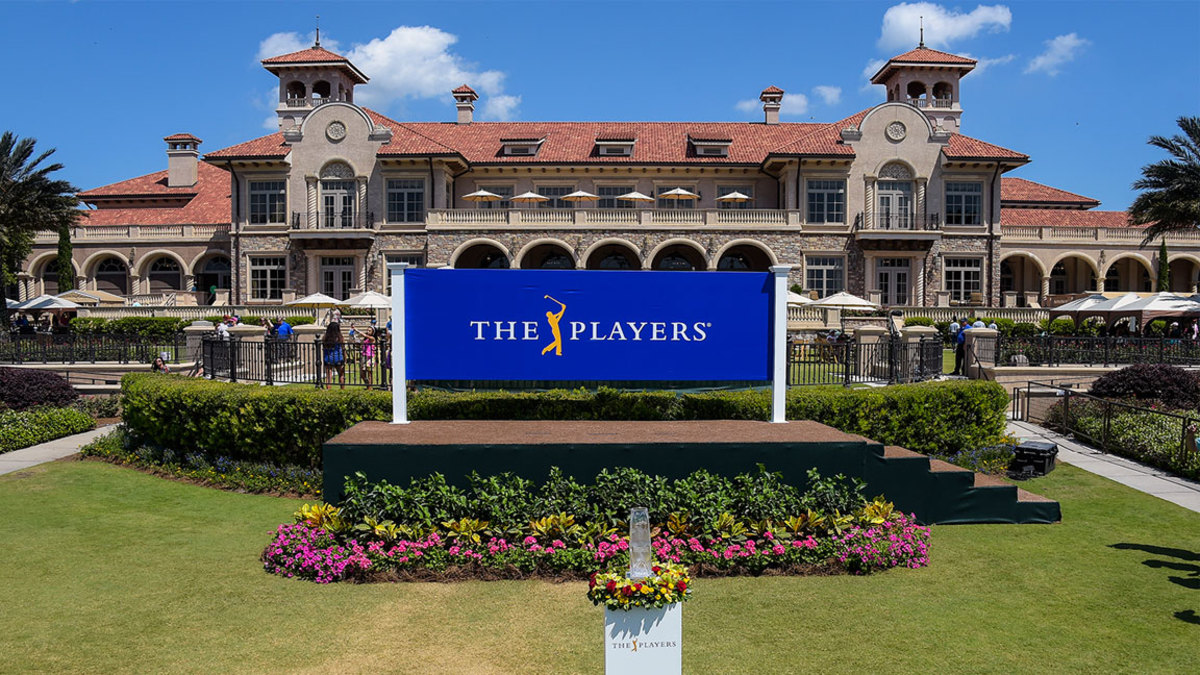 Are there any places you'd like to hope to surf?
I go to Waikiki every year obviously for the Sony Open, but that's not really where the waves are. I'd love to get to the North Shore, but I'm not there yet with my ability. I would love to get to the point where I could surf that when I feel like I'm good enough to handle it.
Is there a trip or adventure that made a big impact on your life?
My family went down to Key West a little while back, we have a five-year-old so it was easier to do that than go back to Colorado for some skiing, and we're water people now anyway [laughs]. It was a quick flight down and fortunately through a good friend I was able to say in Jimmy Buffett's house. It's the old original house where wrote all of his music. It's nothing fancy, but it's right there on a little canal and we just had the best time. He's got Margaritaville signs all over the kitchen, we drank margaritas, we swam in the back canals, we fished, we did some paddleboarding, we did kayaking and snorkeling—it was an awesome trip.
What's the best advice you've received during your career?
For me, the advice that's really helped me was from my grandfather, Arnold Palmer. He taught me how important it is in finding a system and a process that works best for you, no matter who you are or what you do. If you're a lawyer, a doctor, a golfer, or anyone, find what works best for you personally and develop that system to help you perform your best. When you do that, you don't try and do what everyone else is doing. When you have a system, whether it's what time you wake up, what kind of exercises you do, what you eat, how you prepare to do your job, and my case how I prepare to play in golf tournaments, if it's tailor-made to you, it puts you in your best position. It can be different for everyone, but the overall idea of keeping a process and system that works for you and stick to it, even if other people don't think it works. Because sometimes things just simply work for you over how it works for someone else.
What was your relationship like with your grandfather Arnold Palmer?
He truly was my friend. I had a great relationship with both of my grandfathers and it sometimes can be rare to be that close. Playing golf for a living gave us a lot in common, and we got to spend time together and talk about things that many people understood and he understood my world and I understood his. His advice was the best piece of advice I've gotten, and one of the things I take from him also after all this time is to 'Talk less and listen more." He taught me that you can learn more by listening. I really do value and cherish the time that I got to spend with him the last 10 years of his life. Around that time, we really got closer and I considered him a friend and someone that I had immense respect for. I have learned lessons from him that I'll never forget.
If you could face off head to head with any golfer in history, whom would it be and what course would you want to play on?
I won't say Arnold Palmer since I got to play with him at Bay Hill and also with Jack Nicklaus at Augusta, so I can leave those off [laughs]. Being a 31-year-old guy and growing up watching the game, Tiger Woods is one for me. When he comes out on the course, it's so cool to see him even now. Being on the same tour and playing in the same tournaments has been really cool, but I'll never forget him coming out on the course while we were at Bay Hill and he came up to me and shook my hand and said thanks for having us. That was surreal to me and one of the coolest moments of my life. He's a living legend, so that would be awesome. Same for Phil Mickelson, he would be awesome to play with, I grew up watching both those guys. So if I had to pick, I'd say Tiger and Phil, and it really doesn't matter what course. It would be a round of golf where I'd keep my mouth shut and try and learn as much as I could.