The PGA Tour is back in 2019. The Sentry Tournament of Champions starts off the new year and it has that name for a reason: You need to win a tournament during the previous year to participate. That requirement makes the field for the Sentry Tournament of Champions one of the best of any golf event of the year.
The 2019 event is no different. This year, players like Dustin Johnson, Justin Thomas, Jon Rahm, Jason Day, Bubba Watson, and Rory McIlroy are part of the field at the Kapalua Resort course, giving fans a chance to see some of the top golfers in the world battle against each other.
Plus, it's not bad to get a few days in Hawaii during the middle of winter. The Sentry Tournament of Champions kicks off the 2019 schedule, offering players, fans, families, and everyone who enjoys the tournament some beautiful backgrounds, and plenty to do.
"It's a unique event on the PGA Tour schedule," says Alex Urban, General Manager of Sentry Tournament of Champions. "It's a spot that everyone looks forward to both on the players side, but also for people back on the mainland that might be a little cold this time of year. It's great to have sunny Maui and the whales breaching this time of year, it's an incredible time. The course is a pretty visually striking place and it's an amazing place to play golf."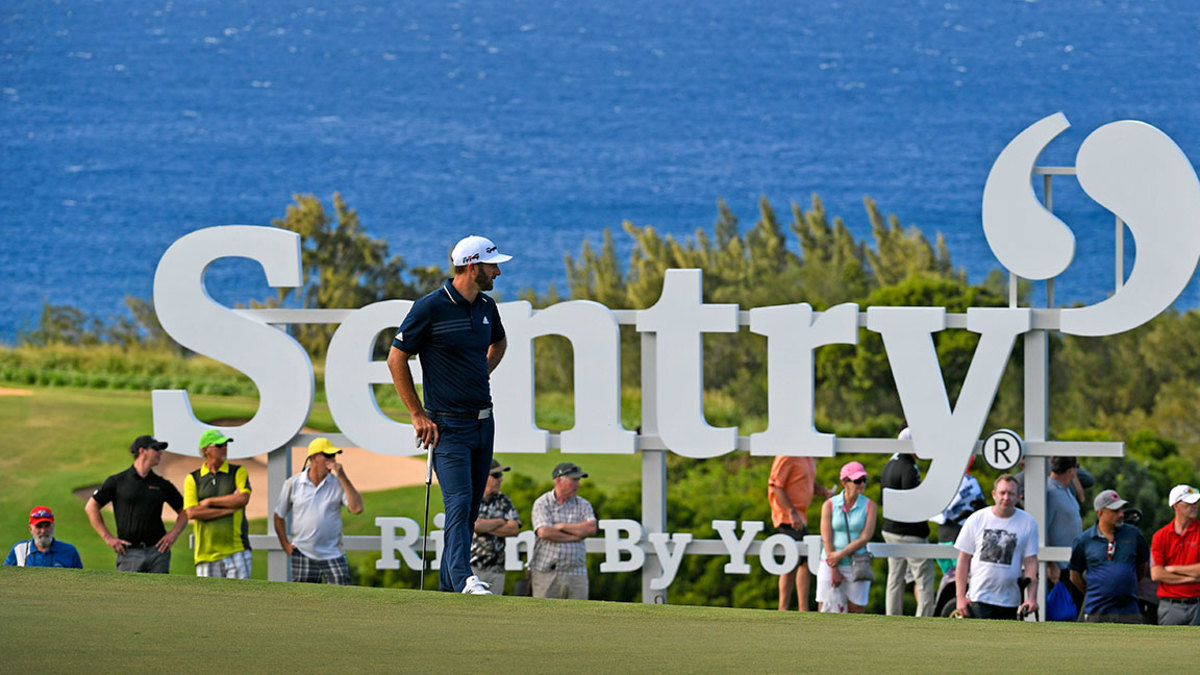 Obviously golf is the main focus, but if you take a trip out to the tournament, there's a lot of fun and adventure to be had away from the links—including for the golfers themselves. Rahm took a helicopter ride during his time in Hawaii last year.
"That was incredible to go sightseeing and to see the amazing views that you don't get to see when you're on the ground," Rahm said. "Seeing all of the amazing waterfalls and rainforests and actually landing in the rainforest, it's a really unique experience. I highly recommend it."
While Hawaii offers quite a bit of adventure and entertainment, the tournament has consistently added new features and activities for fans. Some of the features this year include local food trucks with some of Hawaii's best foods, authentic Hawaiian Shave Ice, a Sentry fan experience with a swing simulator for fans to try, as well as making Friday be a special "Aloha Friday" where players, fans, staff, and volunteers are encouraged to wear Aloha-related attire.
View this post on Instagram
"It's important for us to embrace the spirit of where we are," Urban says. "We want to showcase the entire island of Maui. That's part of the tournament overall and about food experience as well. That's why we wanted to have more options for people and brought in the on-site trucks this year. The fan experience is open to everyone, and Sentry has been a great partner over this time and they've continued to expand what they're doing on-site each year."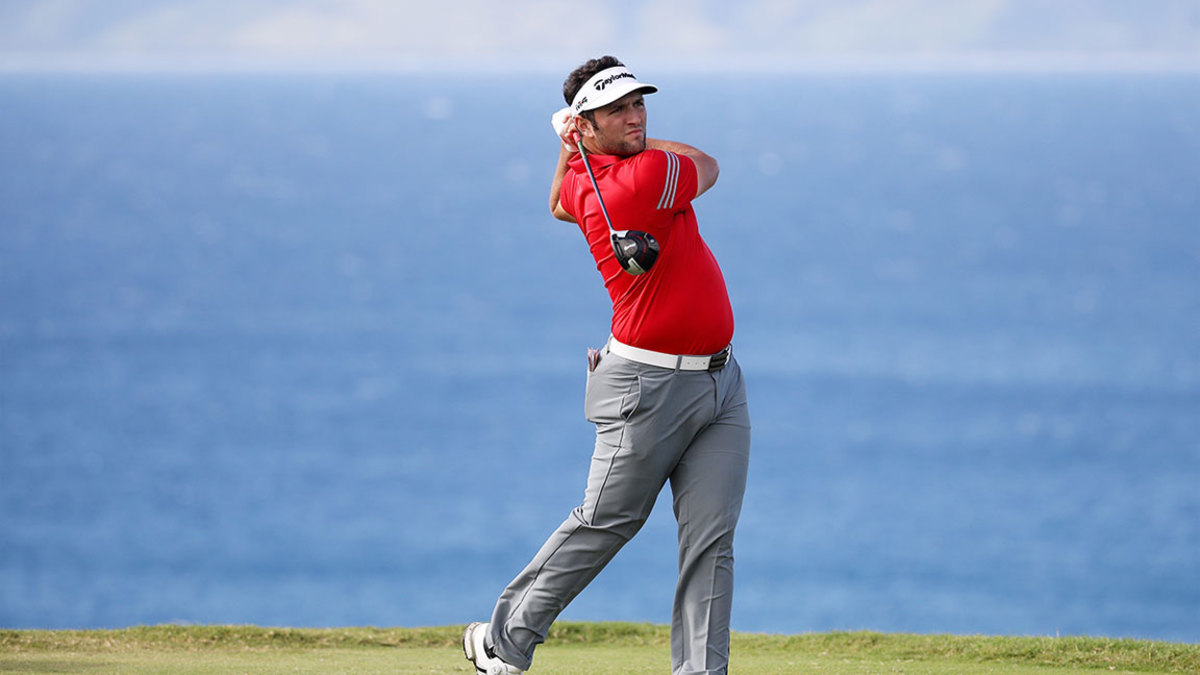 The Sentry Tournament of Champions on NBC/GOLF Channel through Sunday, January 6. The full TV schedule can be found HERE. See the full PGA Tour schedule here.
Rahm and Urban spoke with Men's Journal about the Sentry Tournament of Champions, why Hawaii is great for a PGA Tour event, and what's next for the 2019 season.
Men's Journal: What do you enjoy about being part the Sentry Tournament of Champions and being in this great field of players?
Rahm: It's a prize for a good year. It's a prize for winning a tournament which is a huge deal. Only a select group of players get to go – not everyone gets to go – so for the ones who get to go it means guaranteed [FedExCup] points and a guaranteed purse. And then to be amongst the elite who have won that year is obviously great, especially for me [being able to go for my second year in a row]. There aren't many people who have won [repeatedly] on the PGA TOUR over the last two seasons, so hopefully I can keep that [streak] going and figure out a way to get back.
The Kapalua Resort course is a stunning one. What are some holes that you find challenging and what parts of the course are you looking forward to taking on?
Rahm: You know, it's always dependent on the wind. That golf course is 100 percent dependent on how windy it is and where the wind is coming from. With the usual wind, which would be playing No. 18 and No. 1 down wind, I would say one of the most challenging holes is No. 8, and on the back nine there are a couple that are not easy. You've got No. 11., No. 13 is a difficult one. There's a number of holes. I think for me, just because of how tough a shot it is, No. 8 is a big challenge.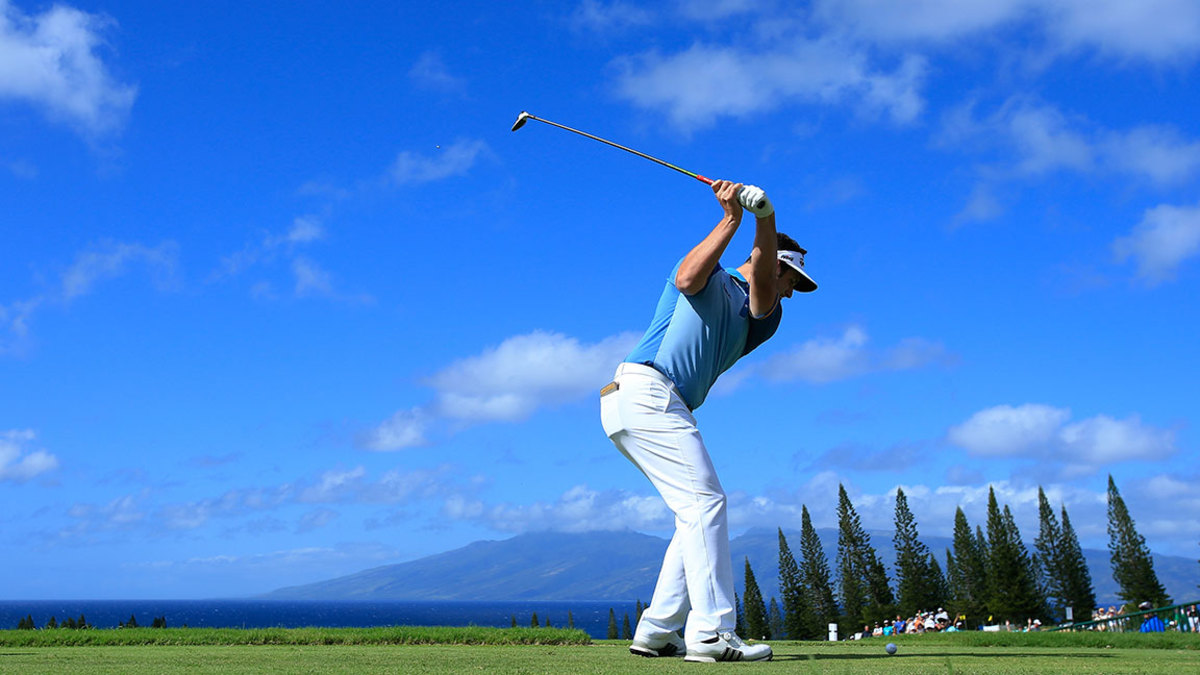 You went for a helicopter ride last year. What do you have lined up for this year?
Rahm: The only thing we have lined up so far this year is to go to Mama's Fish House since we didn't get to go last year so that's what we have lined up.
What are you most excited about and how are you feeling about your game heading into the 2019 part of the season?
Rahm: I'm always looking forward to the West Coast Swing. Both of the PGA TOUR events that I've won have been on the west coast so hopefully I can keep that streak going. But then I'm really looking forward to the new FedExCup format and only having three Playoffs events and having that bonus towards the end of the regular season. I think it is going to really emphasize being in one of those top 5 spots before the Playoffs so I'm really looking forward to seeing how all of that plays out.
Alex Urban on the Sentry Tournament of Champions:
Men's Journal: What's unique and exciting to you about the tournament?
Alex Urban: What's special is the fact that only winners from the previous calendar year get an invitation to come play here. So with that in mind, it's as exclusive as it gets. I mean you have people that I'm sure would absolutely love to jump on a plane and come play in the event, but if you didn't win a PGA Tour event in the last 12 months you can't come. So what's cool is that it creates a couple weeks of discussion for us and excitement for the players, especially when they win on tour the previous season, they can book a ticket out here.
What's it like to have a field of players like this?
Urban: You have guys like Justin Thomas, Rory McIlroy and Dustin Johnson and because of their world rankings, those guys pretty much get into just about every event. But to get into this field they have to win and so when a guy like the Justin Thomas wins his first event, he's usually very quick to mention how excited he is to come back here. So I think that is really something that separates us and it makes this a unique experience. Sure, it's great to have a Top 5 finish over the year in tournaments, but to get in here, you need to win and that makes it exciting and interesting.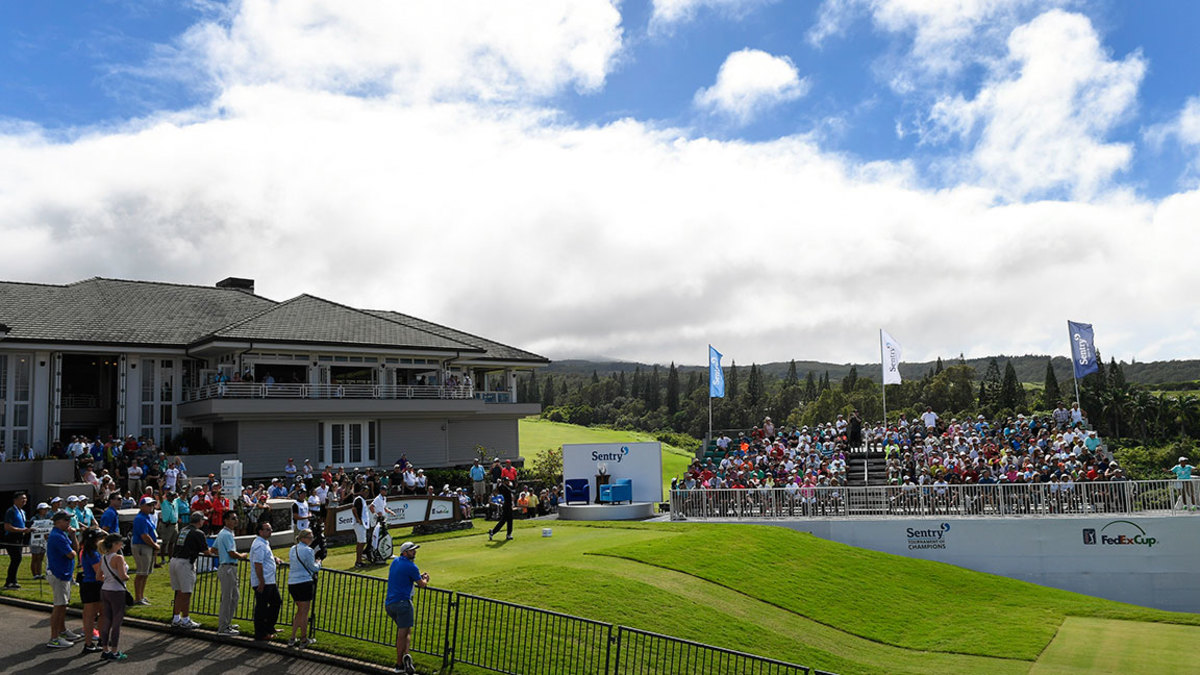 How does the timing of the tournament factor into everything?
Urban: It's nice to kick off the year and have the players coming in after a nice little break because you know our schedule now with the wraparound season, it's a long year and a tough grind for players. So when they're fresh off of a break and you can always see that in the excitement and the kind of vibe they have when they come here, which I think makes the tournament even better.
What makes this course a special one for the tournament?
Urban: It's amazing. It's a huge piece of property built on the side of a mountain. It's a pretty visually striking place. At the 1st Tee you can look down the fairway and see all the way over to the other island Molokai and you can occasionally see whales breaching through there. I mean, where else can you do that? It's that it's just second to none at that stage and it is amazing. There have been some small change this year, but course is looking great. As always. It's a great spot. The 18th hole is hard to beat. And I think several of the longest tee shots in our history have been hit there because it's straight down this mountain and the ball will roll like 400 yards if you get it right [laughs].
What's the experience like for fans at the tournament?
Urban: It's at the very top of the game of golf. You can come to this event here on Maui and it's a little bit smaller of a footprint, it's easier to get a little closer to the players. I think one of the cool things about this event is you can buy a grounds ticket and you have access to the entire golf course to the point where you can go to a tee box and if Justin Thomas hits a good shot, you can tell from where you are if it is one. Plus, he might give you a fist bump. If you're buying the lowest end ticket at an NFL game you're not getting that kind of interaction. It just doesn't happen. I think the fact you can get that up close and personal with the players with the quality of field that we've got is a unique combination of things that this event has that a lot of others—in all sports—don't have.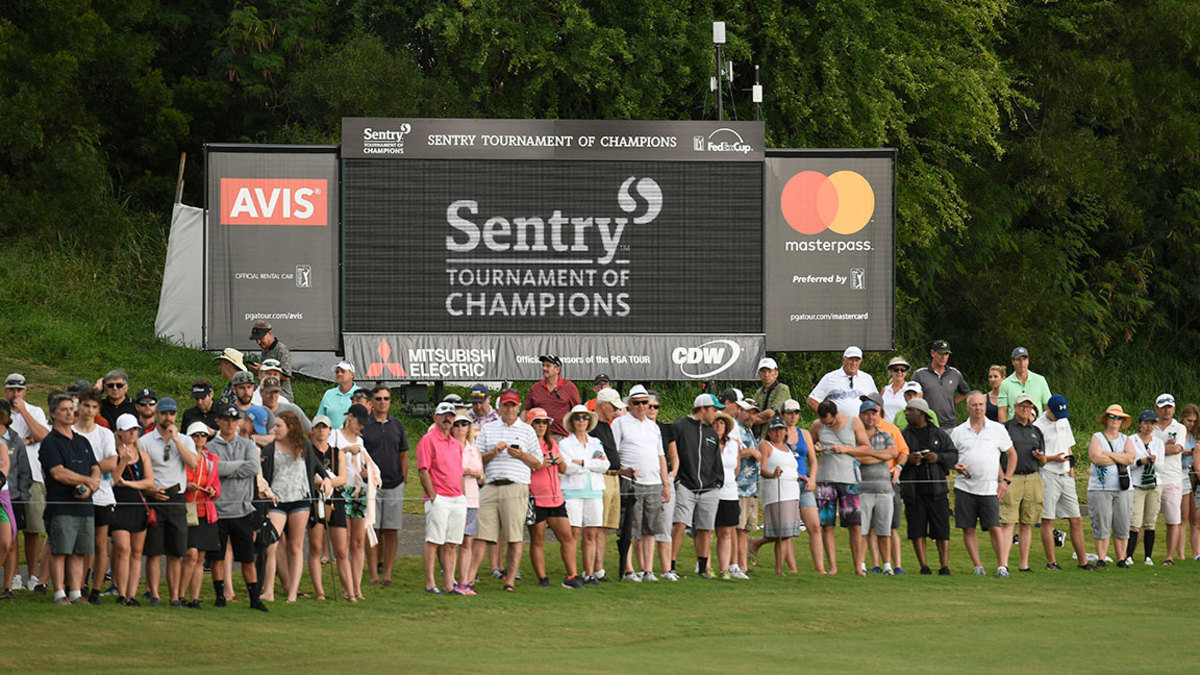 Hawaii is an incredible place. What else can people do when they come to the tournament?
Urban: We want to use this event as a way to showcase the entire island of Maui. While you're here you can go to the national park at Haleakalā, which is an amazing thing to do. There's whale sightings and whale watching that you can do, and there are beaches all over that are second to none, ones at Kapalua and Kaanapali, as well as down in Wailea Beach and Makena Beach. There's just some incredible places and you can really build an awesome trip where the tournament is part of it.
For access to exclusive gear videos, celebrity interviews, and more, subscribe on YouTube!