Devonta Freeman is the highest-paid running back in the NFL, but that hasn't stopped from wanting to get better.
In fact, signing that deal has only motivated the Atlanta Falcons speedster to take his game to an even higher level.
"I'm always going that extra step in my workouts," Freeman tells Men's Fitness. "It's always important for me to stay active and be diligent about staying in shape for the season. I build up my speed and strength through the off-season and it helps me maintain it during the season."
Freeman broke out in 2015, making his first Pro Bowl after gaining 1,634 total yards and leading the NFL in all-purpose touchdowns. The following year, he helped propel the Atlanta Falcons to the Super Bowl, and made his second-straight Pro Bowl.
Even though Super Bowl LI ended in a loss following a historic comeback by the New England Patriots, Freeman did all he could for the Falcons, gaining 121 total yards and scoring a touchdown in the game.
Now, with the 2017 season in full swing, Freeman is proving again why he's one of the best dual-threat running backs in the NFL, giving the Falcons a sparkplug who can score running the ball or catching it out of the backfield.
Freeman chalks up his success to his focus on his training off the field.
"I don't do anything out of the ordinary, but it's intense," Freeman says. "I do incline workouts for my speed, and I'm always focused on doing whatever I need to do to be in the best physical shape I can be during the season. I'm always trying to get faster and stronger."
Freeman showed off what that training can do for his speed in a showdown with New England Patriots wideout Brandin Cooks ahead of their matchup between the two teams in Week 7 of the 2017 season.
Take a look:
Freeman spoke with Men's Fitness about his workout routine, why he loves boxing training, and his ultimate cheat day meal.
MEN'S FITNESS: What's your training like during the off-season? What are some ways you build your speed and agility?
Devonta Freeman: Sprints really put me to work. I'm always trying to be faster and quicker than the previous attempt and that helps me build strength and power. Going on the high incline helps make running down hill just that much easier, too. I know I'm fast and it's something I keep working at to stay at the top of my game in this league. You always have to be working on it.
What are some of your favorite cardio and high-intensity workouts to use?
Boxing has been big for me. I really love to box, and I've used it to elevate my workouts. That has helped take my training to the next level, and the footwork, hand speed, and agility you need for boxing really translates to the football field.
What's it been like working with Reebok as a partner?
It's really amazing to partner with a great brand like Reebok, too. Athletes I followed and admired growing up like Allen Iverson and Donovan McNabb worked with the brand. I'm honored to be connected to the same brand as they are, and can't wait to show off what's to come. The new Reebok shoes I've been working with have been great for the types of workouts I like to do for my speed.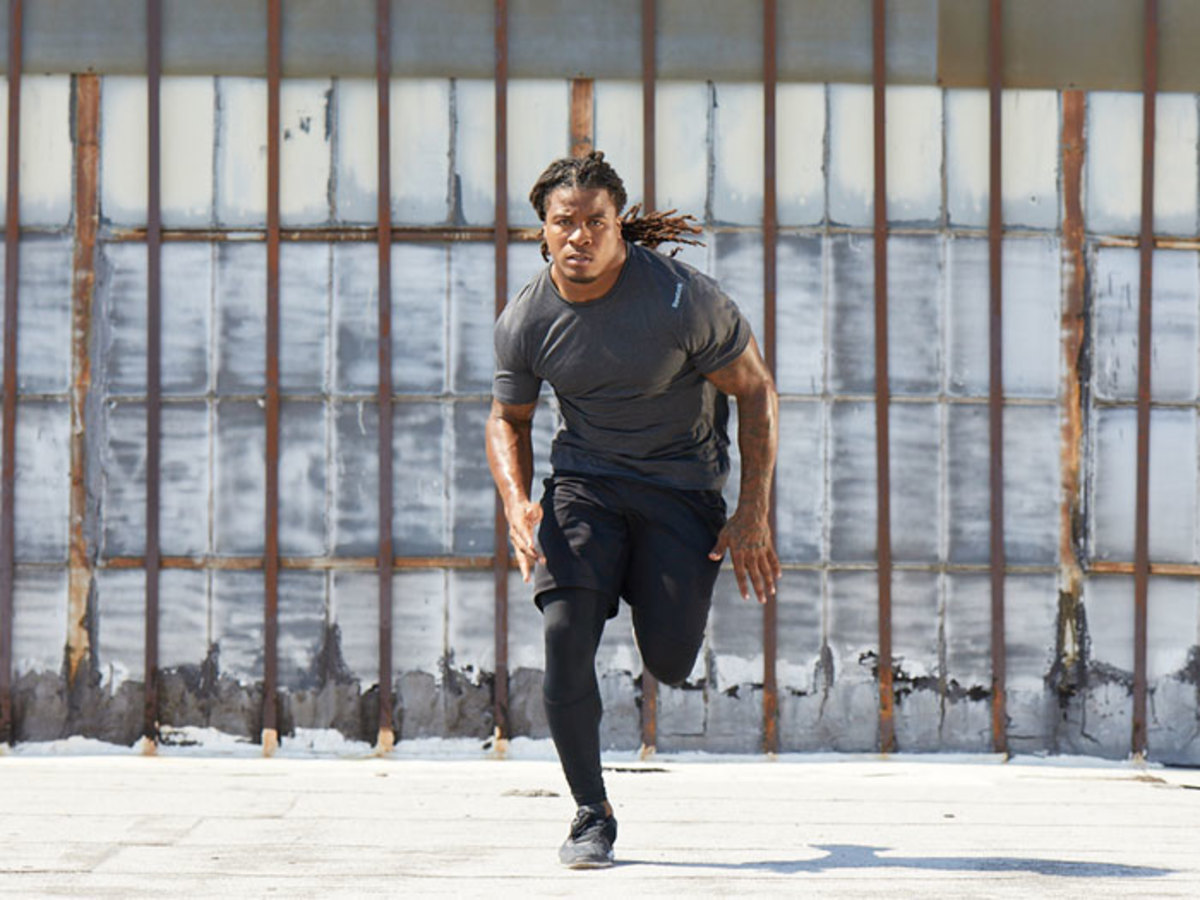 What are your favorite foods to have to fuel your training? What's your favorite cheat meal?
For training, I like a whole wheat PB&J sandwich and a protein shake to get me going. For a cheat day? Catch me at a P.F. Chang's on a cheat day. They all know me in there.
What are your expectations for yourself and the Falcons for the rest of this season?
I always have high hopes for our squad. We have unfinished business from last year, and we are going to keep pushing to achieve our goal: to win a Super Bowl.
What essential things do you have in your gym bag? What are some things you can't live without when you're training?
I don't need much—just need a change of clothes, some cones, and some Reebok sneakers, and I'm set.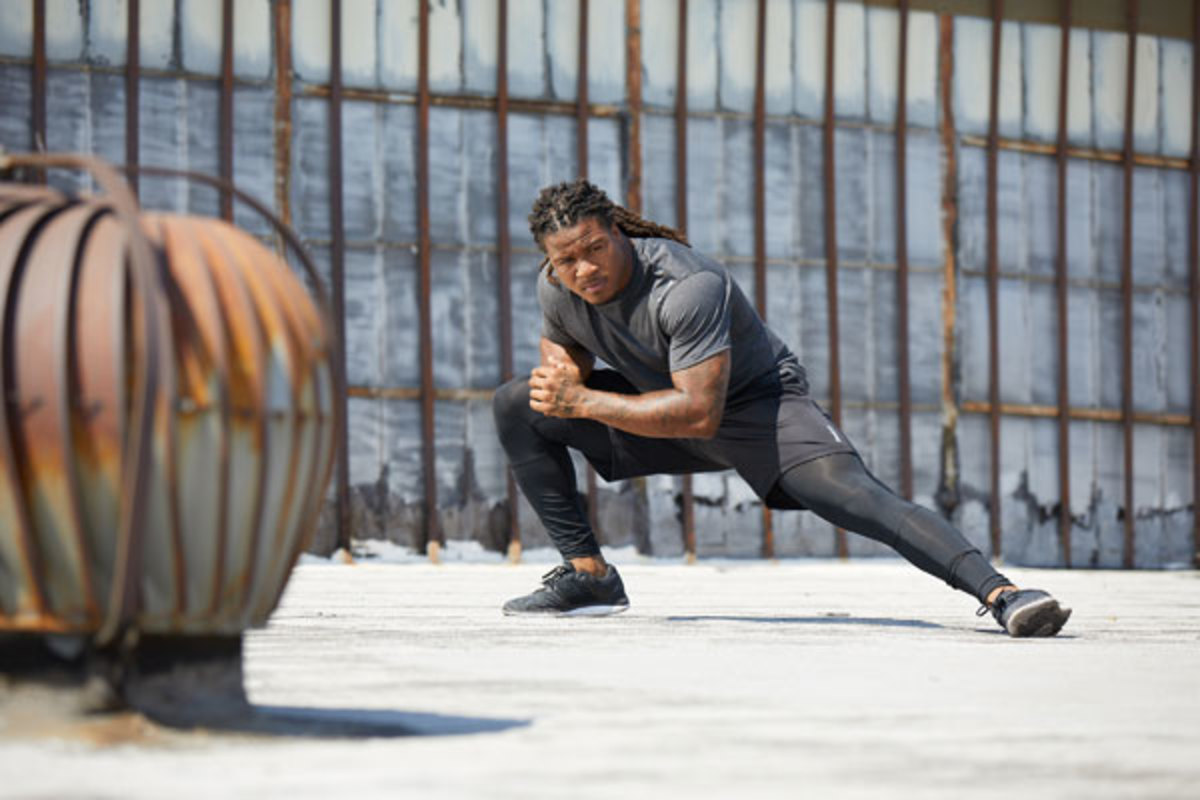 For access to exclusive gear videos, celebrity interviews, and more, subscribe on YouTube!