During the 2019 baseball season, the Jackie Robinson Foundation is teaming up with Budweiser to honor the iconic and barrier-breaking baseball star. Throughout the season, the campaign will pay tribute to Robinson in a number of ways, including with short videos and other tributes, including with one by Academy Award-winning director Spike Lee.
As part of the campaign, Budweiser has created limited edition Jackie Robinson "42" aluminum bottles for the MLB season. The sale of those bottles will put 42 cents from each purchase as a donation to the Jackie Robinson Foundation. The company is also raising money to help the foundation with the opening of the Jackie Robinson Museum in New York City.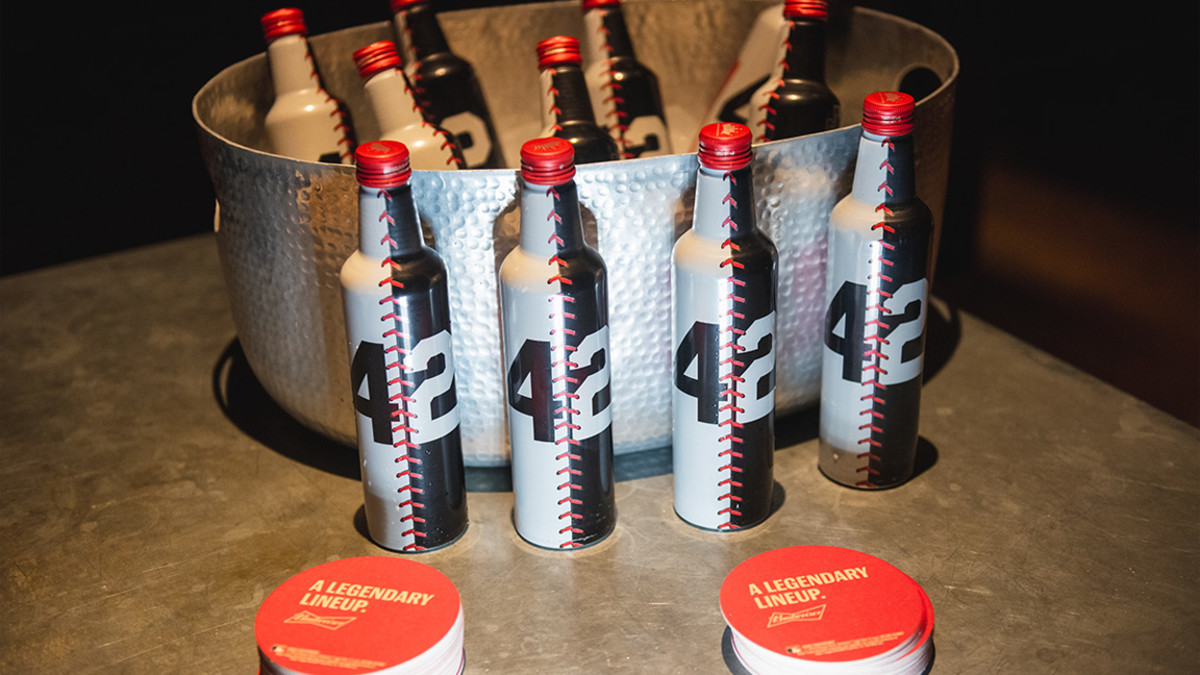 "I'm honored to work with Sharon Robinson and Budweiser. All of us working in unison to pay homage to a great American who literally changed the game with the impact he made. Long Live Jackie Robinson!" said Spike Lee in a press release about the project.
The "Impact" video aired during Opening Day of the baseball season, and another part of the campaign is the "Rise" video, which is backed by singer Andra Day. The "Rise" video will air as part of the celebration on April 15, which is Jackie Robinson Day. The "Impact" video celebrated Robinson's career and his passionate work on and off the baseball diamond.
"I was incredibly honored to work with Spike Lee and Budweiser on 'Impact'. Spike's passion for the life and legacy of Jackie Robinson is legendary. We were confident that he'd pay tribute to my father in a fresh and respectful way. The deal was sealed when Budweiser stepped to the plate to help support us in funding the Jackie Robinson Museum," said Sharon Robinson said in a press release.
Learn more about the campaigns here.