Damian Lillard is one of the most exciting players in the NBA. From game-winning shots, to incredible shots, and coast-to-coast plays, the Portland Trail Blazers guard has electrified the league for a number of years. Now, the All-Star has put all that into the new edition of his signature shoe line with the Dame 6 from adidas Basketball.
"I come out to compete against people, but I don't say a whole lot. I don't talk trash, I just go at them every opportunity I get," said Lillard in a release from Adidas. "There's a way to go about it in life and in basketball, being compassionate and ruthless. It's important to have both; I was raised that way."
The first of the new Dame 6 shoes will be available starting on November 29 and the line comes in some new colorways, including "Ruthless" and "Hecklers". The first colorway has "Ruthless" in bold script on the medial midsole, and has a black textile mesh upper to help with breathability. The shoe also is highlighted with split hues of neon pink and green and accented with a black suede overlay on the toe box.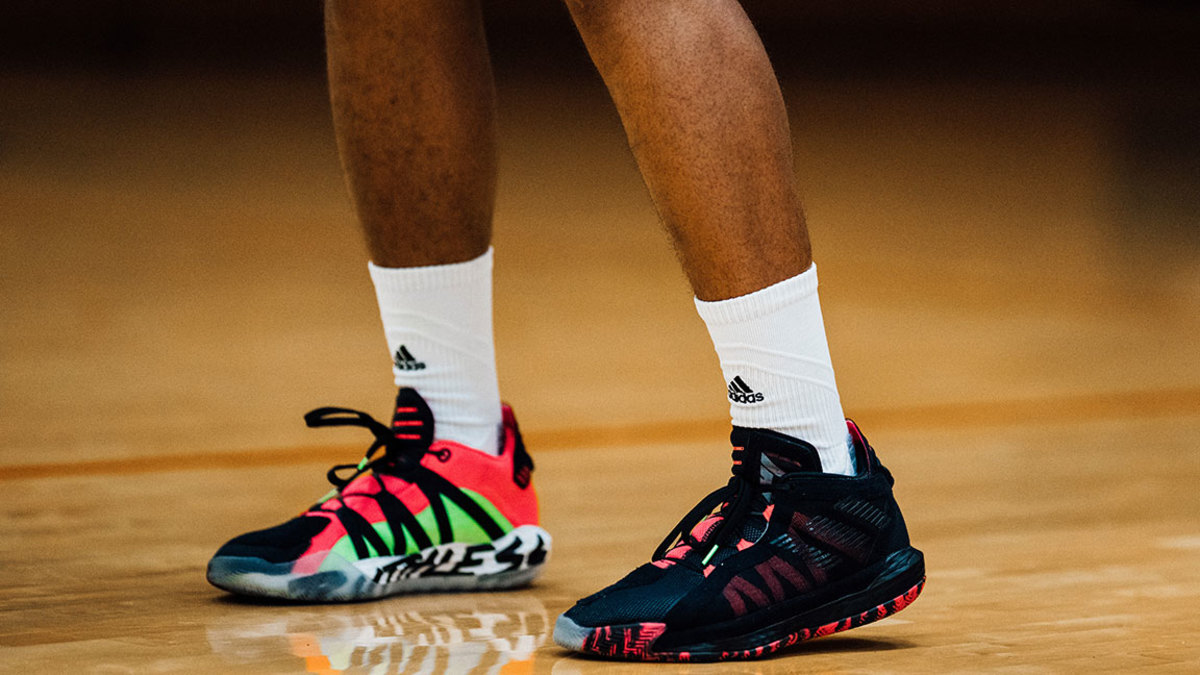 The "Hecklers" colorway "is centered around four team colors and features a graphic print with zipped up emojis. Each colorway is designed with a "Get Dealt With" message and the final touch includes the word "Hecklers" strategically placed on the heel tab for all to see as Lillard walks off the court," per Adidas.
The first shoe, the Dame 6 "Ruthless", will be available on November 29, and later "Hecklers" will be available on January 18. Additional colorways will be announced in the future, and all the Dame 6 shoes will be priced at $110 at adidas.com and select retailers. See the fill Lillard collection here.
Find out more about Lillard's process and the new Dame 6 here.
Here are some more details on the shoe from Adidas Basketball:
The new Dame 6 line features features LIGHTSTRIKE cushioning for elite performance LIGHTSTRIKE ensures enhanced full-length comfort, support and response – perfect for Lillard's lethal combination of relentless drives to the hoop, or sudden step-back threes.
Dame 6 delivers a lock-down feel through an anatomical webbed lacing system.
The comfortable, breathable upper is powered by a translucent outsole that emphasizes the new traction pattern, dynamic heel edge and rounded edges that have been designed for unparalleled traction and multidirectional movements.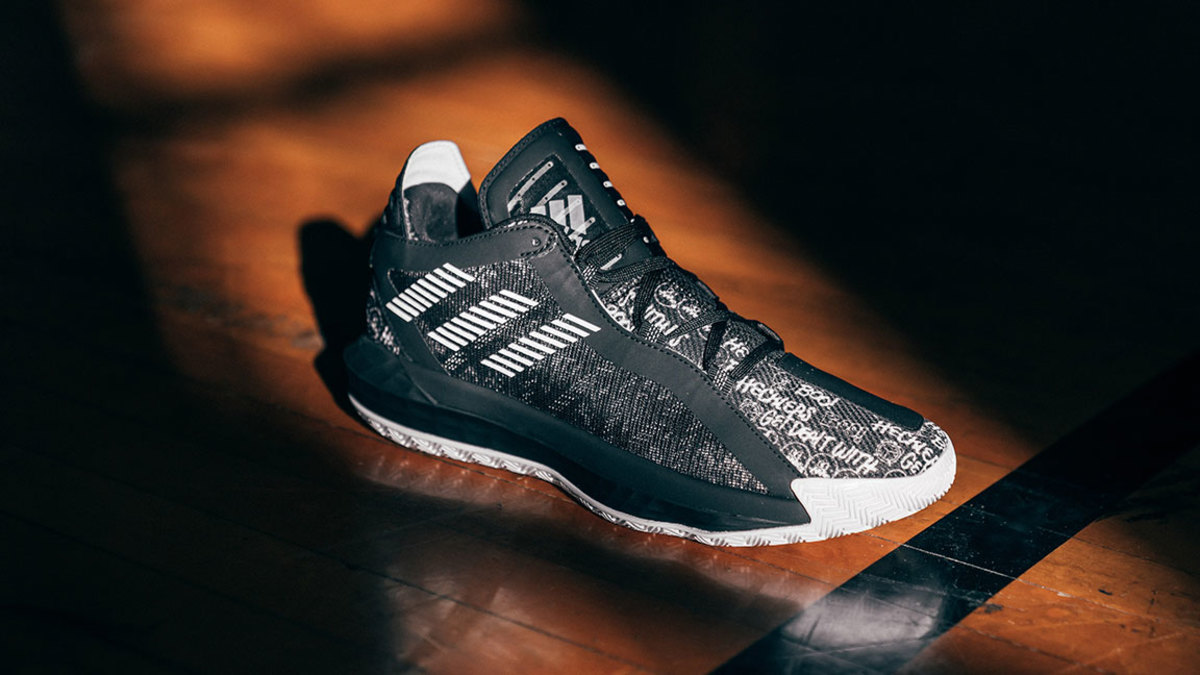 Here are some more looks at the shoe: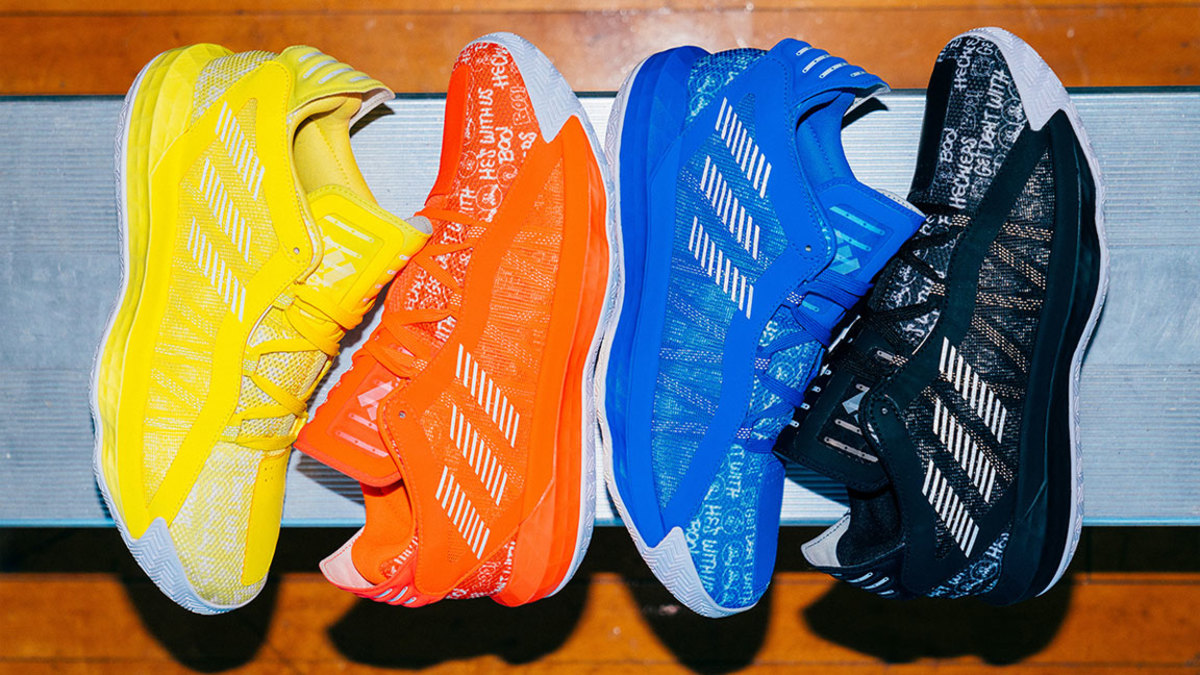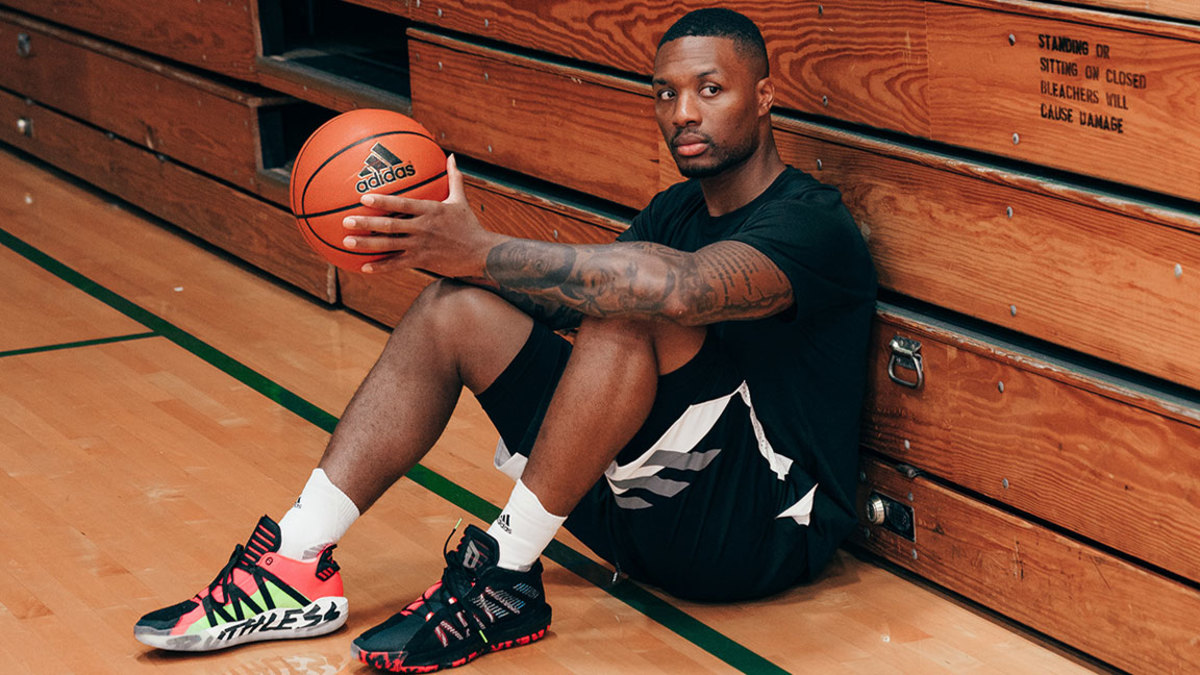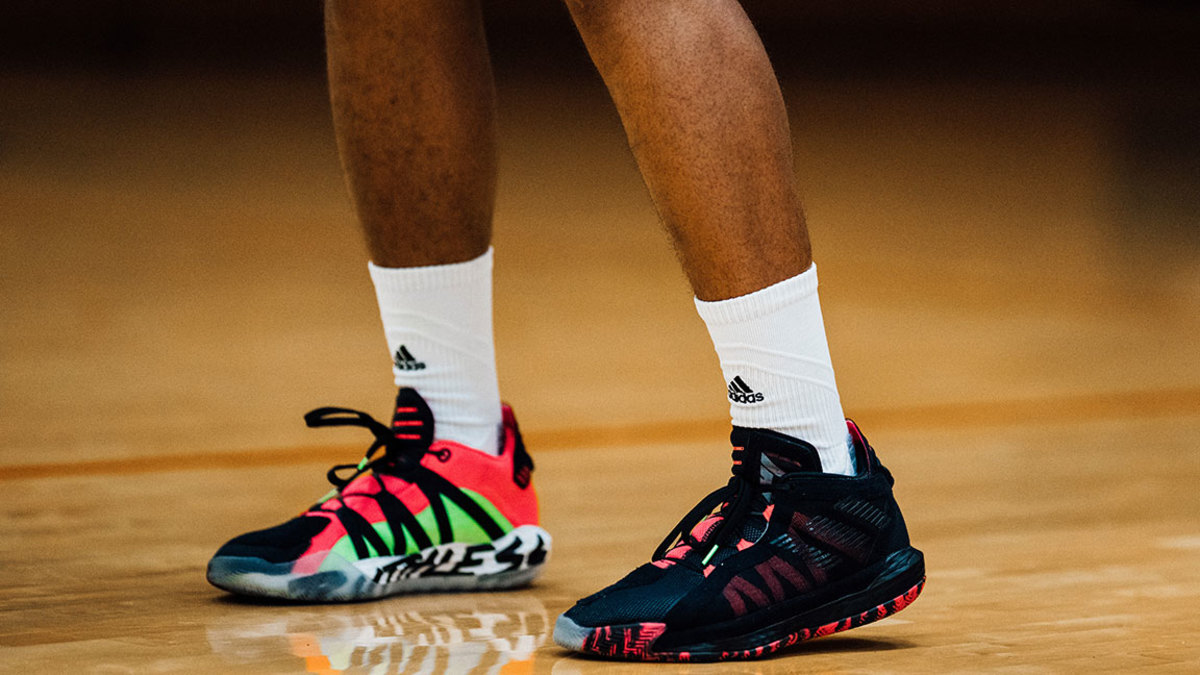 For access to exclusive gear videos, celebrity interviews, and more, subscribe on YouTube!