Tennis is a game of efficiency—but don't tell that to Novak Djokovic.
Going into the semifinals round at the U.S. Open, the top-ranked Serbian has run farther for each point than any of the other semifinal competitors, according to new data compiled and analyzed by IBM. He's run 7 miles in total, averaging 40 feet for each point.
Novak Djokovic: What It Takes to Win >>>
The most glaring disparity? Djokovic runs almost twice as much as second-ranked Roger Federer. The Swiss pro has run only 4.18 miles in his previous matches—slightly more than half of Djokovic's total.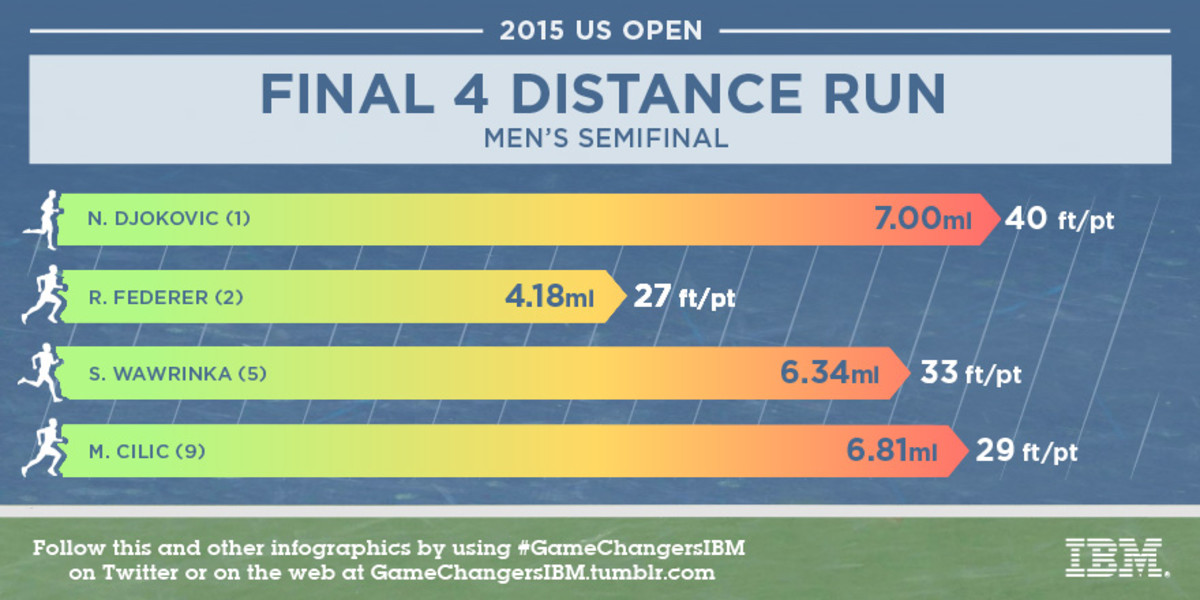 IBM has partnered with the U.S. Open to crunch data in real time, tracking each player's serves, scores and stats with their online "SlamTracker." And by mining over eight years of Grand Slam tennis data, the SlamTracker's "Keys to the Match" feature can even analyze players' styles and predict when they'll win or lose.
Novak Djokovic's Gluten-Free Diet >>>
For access to exclusive gear videos, celebrity interviews, and more, subscribe on YouTube!