Throughout his basketball career, point guard Isaiah Thomas has been able to push his way through every road block.
When scouts told him his size at 5'9" might keep him from going to a top-level college program, he went and became a star for the Washington Huskies. When 59 other players were taken ahead of him in the 2011 NBA Draft—Thomas was the final overall pick—he played his way into the Sacramento Kings starting rotation. When he was stuck behind two other point guards on the Phoenix Suns and then salary-dumped to the Boston Celtics, he became the All-Star face of a historic franchise. (UPDATE: Now Thomas is with the Cleveland Cavaliers after a trade for Kyrie Irving and other pieces.)
"It's all motivation for me. I'll be in the gym at six, seven in the morning for my workout," Thomas told Men's Fitness. "I work on my shot—I make 500 makes a day, at least—I do bodyweight stuff and band work, and I really focus on my core. My core is everything. It helps me take my game to another level."
But for all he went through, nothing could quite compare to the day before the start of the 2017 NBA Playoffs. Thomas was dealing with the unthinkable—his sister was killed in a one-car accident. Although the news weighed heavily on his mind, Thomas then did what he does best: He pushed through it with his play on the court.
Thomas rallied the Celtics back from a 2-0 deficit in the first round, winning four straight games against the Chicago Bulls. Then, after attending his sister's funeral on the other side of the country in Washington, Thomas came back and scored 33 points (losing a tooth in the process!) in a win over the Washington Wizards. Then, on what would have been his sister's 23rd birthday, he scored 53 points in the Game 2 win, the most in the NBA Playoffs by one player since 2003.
"Everything I do is for (my sister) and she's watching over me," Thomas said on the court following the game.
The moment Isaiah Thomas lost his tooth and found it on the court.pic.twitter.com/Hy0YSIO3P5

— TotalProSports (@TotalProSports) April 30, 2017
Thomas truly blossomed for the Celtics during the 2016–17 season, averaging a career-best 28.9 points per game and leading the team to 53 wins and the top seed in the Eastern Conference playoffs.
The feisty, tough-as-nails point guard plays like he's a foot taller than he is—just like when he jumped over his 6'10" teammate in college during a dunk contest—and that's because he works in the gym to make sure he has the strength to battle through the LeBrons and Kawhi Leonards of the league.
"On a typical day in the gym, I do a lot of band work and bodyweight workouts, with some squats and the bench press depending on what I'm working out," Thomas said. "I'm already pretty strong for my size and for what I need to do on the court, so a lot of stuff that I do is band work and just getting my core stronger. I try to tell young guys that that weight room is very important for you, because it translates on that court even if you don't think it does."
Thomas has been doubted throughout his career, and he's turned that into the ultimate motivation. Now, he hopes to bring home a championship for the Celtics—and his sister.
Here's another fun update for the 2017-18 season for Thomas: The Cavs guard is appearing on an episode of Law & Order: SVU, airing on Wednesday, October 25 at 9 p.m. ET on NBC.
Thomas has been a fan of the show since he was a kid. "I've been a fan of 'SVU' since I was 16," said Thomas.  "Every episode is unpredictable and I feel like I'm a part of the show for the whole hour I'm watching it."
The episode Thomas appears on is titled "Complicated," and follows the SVU team as a ten year-old kidnapping case is reopened after a young woman is found wandering Central Park alone. Thomas had a great experience on set, shooting alongside stars Mariska Hargitay (Lt. Olivia Benson), Ice T (Det. Odafin Tutuola), Kelli Giddish (Det. Amanda Rollins), Raúl Esparza (ADA Rafael Barba) and Peter Scanavino (Det. Sony Carisi). 
"Working with Kelli [Giddish] and Peter [Scanavino] was great," Thomas said. "They made me feel comfortable on set and it was crazy to watch them on TV almost every day, and then be right next to them working and making a show!  It was a surreal moment for me."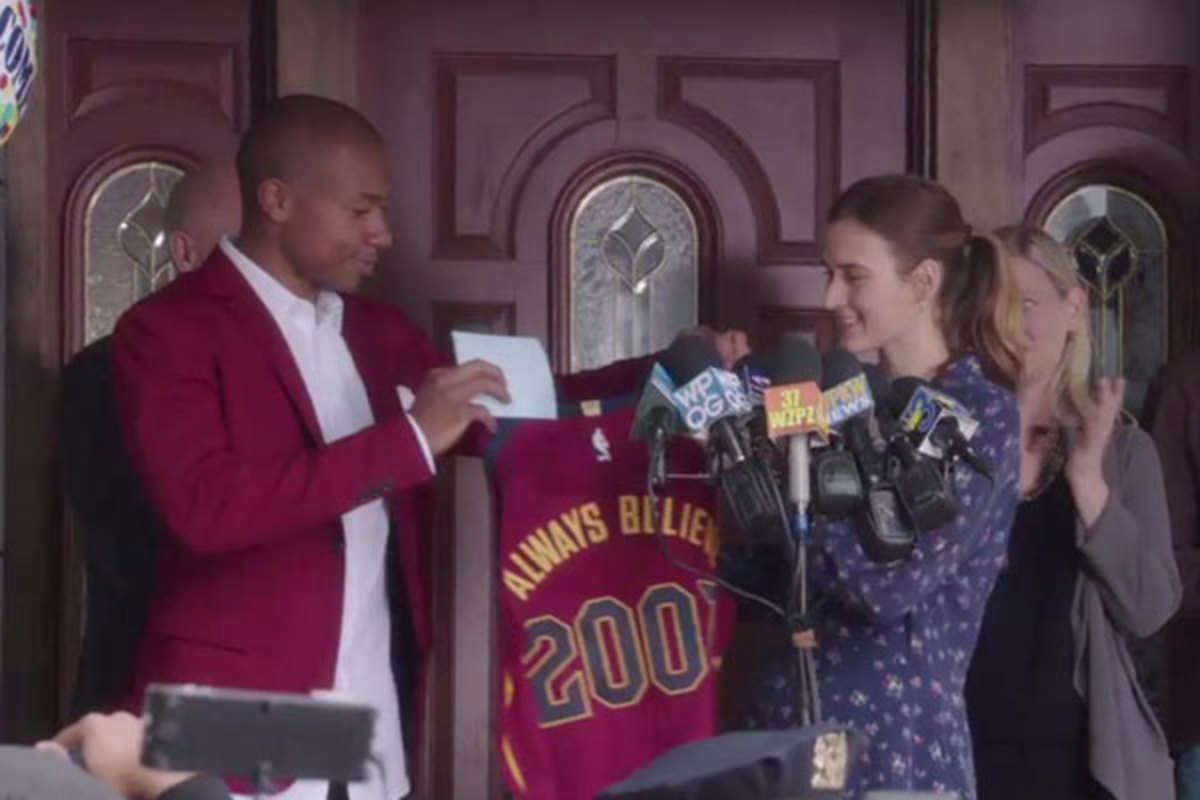 Thomas enjoyed his time working on the show, and added that he could see himself doing more acting in the future.
"It was everything I dreamed of and more," Thomas said. I have even more respect for actors and actresses now, because doing the job every day is hard and you have to be locked in at all times.  Just to see other professionals doing their job at the highest level is something I love. I didn't know there were so many people involved in making the show what it is.  To be a part of 'SVU' is something I'll tell people about forever. I would love to do more acting. It's something I've always wanted to do."
For access to exclusive gear videos, celebrity interviews, and more, subscribe on YouTube!